Much porn, they say. Such hot. So boobs. Very doggy style.
There's a Venn diagram crossing the Dogecoin community with the one that loves trading online currency for scandalous photos of anonymous redditors, and it's brought forth a new variation of r/girlsgonebitcoin (NSFW). For the past three weeks, 1,100 "shibes" on Reddit have traded Dogecoin, a meme-inspired Bitcoin-like currency.
Girls Gone Dogecoin (NSFW) has sprung up and, well, spread out. So far, we've yet to see any actual puppies don lingerie.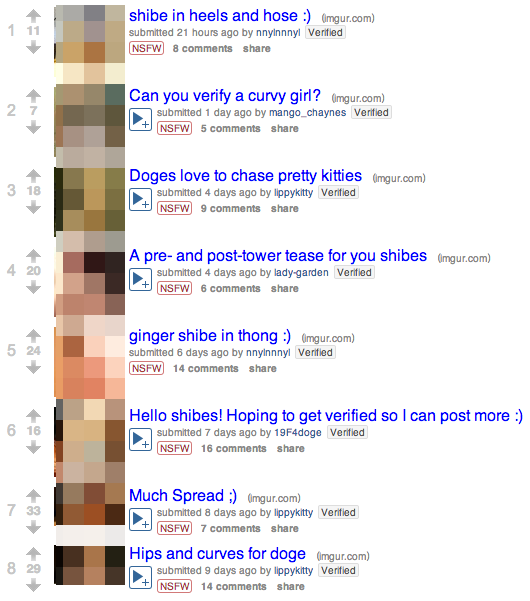 The r/girlsgonedogecoin subreddit is no different from r/girlsgonebitcoin. Scroll down and you'll see a series of thumbnails detailing scantly clad women promising more posts in exchange for a tip. This subreddit does allow for a few funny teasers: "Doges love to chase pretty kitties" is one top-voted thread today.
Girls Gone Dogecoin runs right in line with the more traditional forms of online pornography's evolution into acceptance of the online currency. On Monday, Australian pornstar Angela White announced that she'd be taking Dogecoin for her personal website. White told a crowd on Reddit she was doing it because she admired the community's devotion. 
You've got to think the girls on r/girlsgonedogecoin would feel the same way.
Photo by Emery Co Photo/Flickr (remix by Fernando Alfonso III)