Over the last eternity spent in quarantine, free sex hookup sites and the online landscape of hookups has changed. For those of us who prefer to have very short-term relations, the last year has been a special kind of hell. As more people are getting their COVID vaccines, we're all eager to get out and share spit with strangers again. Here are some of the best hookup sites and app to go hog wild this year.
How were we hooking up in COVID times?
Dating and sex hookup app usage went WAY up during 2020. Due to the pandemic, conversations between matches got a lot longer. Meaningless one night stands were completely out of the question– except they actually weren't.
Initially, the general attitude was that hooking up was a big no-no. In June of 2020, unable to determine how much longer we'd be in lockdown, the New York City public health department released their now infamous safer sex guidelines. Among many other practical tidbits, the city endorsed a few activities that were less risky but plenty risqué, like sexting, live camming, and glory holes.
How to approach hookup culture post COVID-19
With vaccines rolling out, we know that a full wine-and-dine isn't the vibe just yet. While it's important for all you vaccinated babes to continue masking and distancing in public, you are free to get up close and personal with other folks who've received their Fauci-ouchie. According to the CDC, fully-vaccinated people are safe be indoors together totally naked– that's right, even without masks.
Keep in mind that vaxed people can still transmit the virus to people who aren't vaccinated. As Dr. Fauci said, sex with someone outside of your household comes with "relative risk." After your evening of passion, it might still be necessary to quarantine or get a Covid test before visiting unvaccinated loved ones.
15 best free adult sites and hookup apps
Best Gay/LGBT/Queer hookup sites
1) HER
HER is the most popular dating app for queer femmes. The service was made by queer womxn for queer womxn. Unsurprisingly, it's the best app for meeting lesbian, bisexual, pansexual, or ace babes who identify as lady-like.
The app functions like an online community, with a homepage feed and an event page. Users can join different communities like "Strong and Single," "Newly Out," and "Queer Womxn of Color". Connect through the community wall or discover unique events happening near you.
With 24/7 moderation, a multitude of options for filtering, and a sense of community, what's not to like? HER is the app for queer womxn, no doubt about it.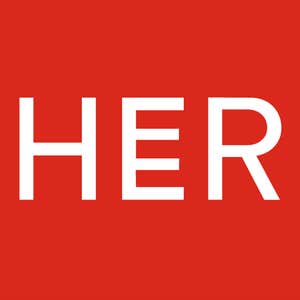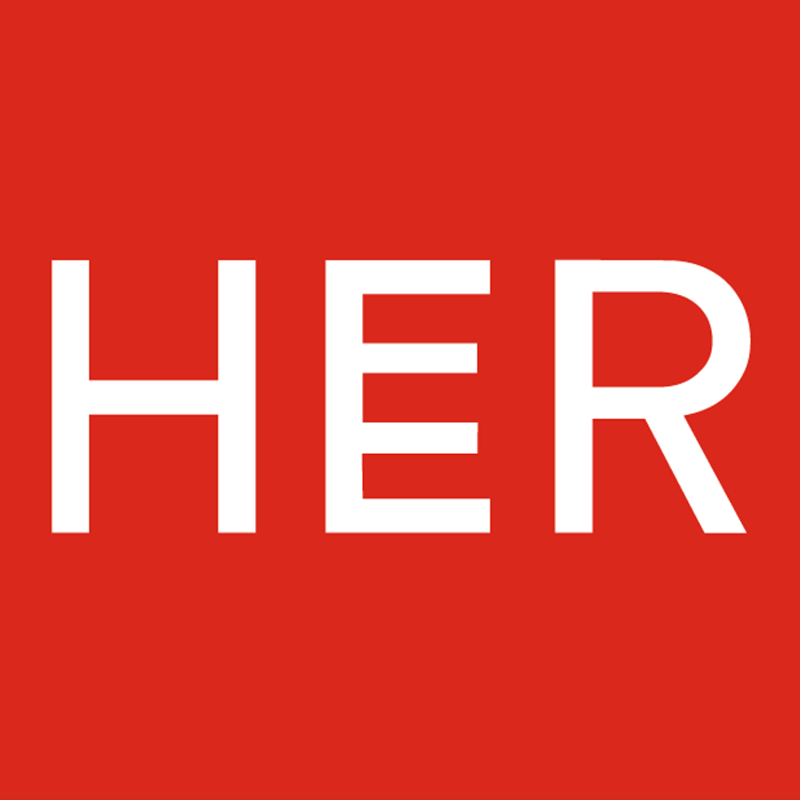 | | |
| --- | --- |
| 1 Month | $14.99 |
| 6 Months | $71.99 |
| 12 Months | $89.99 |
---
2) Grindr
Grindr is a dating app for all queer people, but it's best known as THE gay dating site for gay, bi, and trans men. It's also known as one of the best hookup sites. Besides its popularity, the apps no-frills grid display offers super-specific filter options. Decide what kind of exchange you're seeking and you'll soon find the bear, jock, daddy or twink you're looking for.
Basic Grindr is free, but we recommend a paid subscription to boost your mojo. Upgrading lets you view more profiles, send and accept NSFW pictures, or advertise your specific interests. To give that premium life a taste, try the app's seven-day free trial.
You might consider the Xtra or Unlimited memberships, too. Unlimited allows users to unlock any profile, meaning you'll be hard-pressed to run out of new profiles to cruise. You can also browse in incognito mode so other users can't see you, un-send messages, and even seen when someone is typing to you.
Grindr XTRA is a step below Unlimited, but it still has a lot to offer. Perks include an ad-free experience, message read receipts, and push notifications. You'll also get a more discreet app icon, additional Grindr Tribes, more filters, online-only view, and more!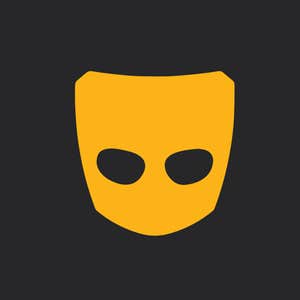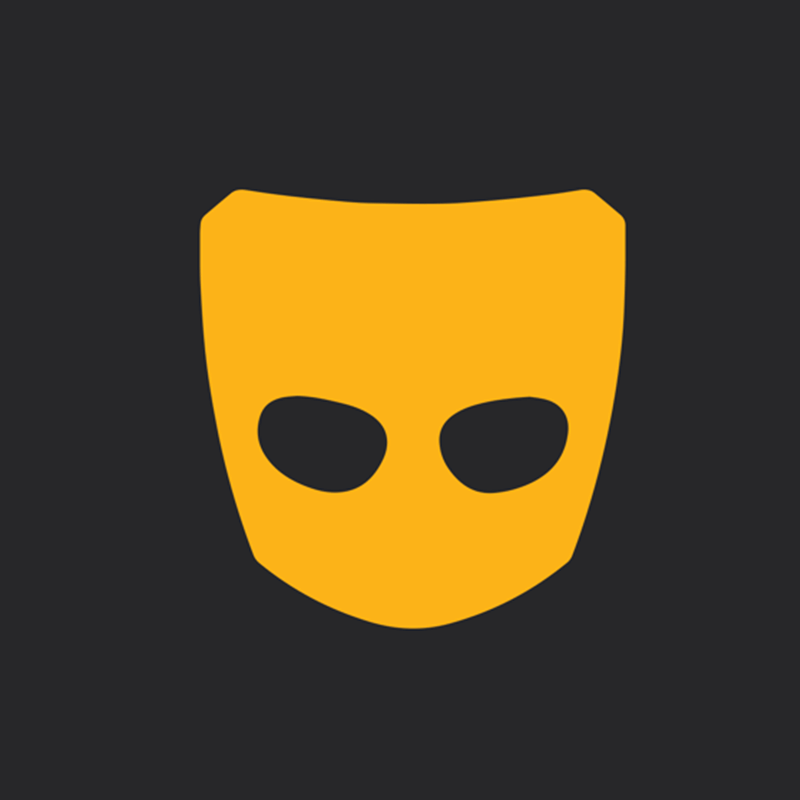 | | |
| --- | --- |
| 1 Month Grindr XTRA | $24.99 |
| 3 Months Grindr XTRA | $20.97 |
| 6 Months Grindr XTRA | $29.94 |
| 12 Months Grindr XTRA | $47.88 |
| 1 Month Grindr Unlimited | $49.99 |
| 12 Months Grindr Unlimited | $299.99 |
---
What would happen if you took the old personal ads and made them queer af? The popular queer classifieds Instagram account Personals is exactly that. In late 2019, the social media favorite launched an app version of the service called Lex.
If you're lesbian, bi, pansexual, asexual and/or a womxn, genderqueer, intersex, two-spirit, non-binary or trans person, come down down! You can use Lex to post classifieds for whatever kind of interaction you're looking for, even a hookup.
Lex's format puts personalty over appearance, which separates it from most hookup apps. But love on Lex isn't completely blind. Users can connect their accounts to IG, so you can creep on someone's pics before responding to their ad.
Lex is run by a small team, and it's still quite new, so it's filled with some bugs. But there's something so classic and sexy about putting yourself out there by way of a personal ad. We think it's worth it.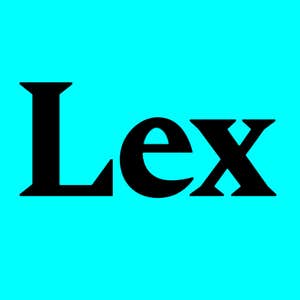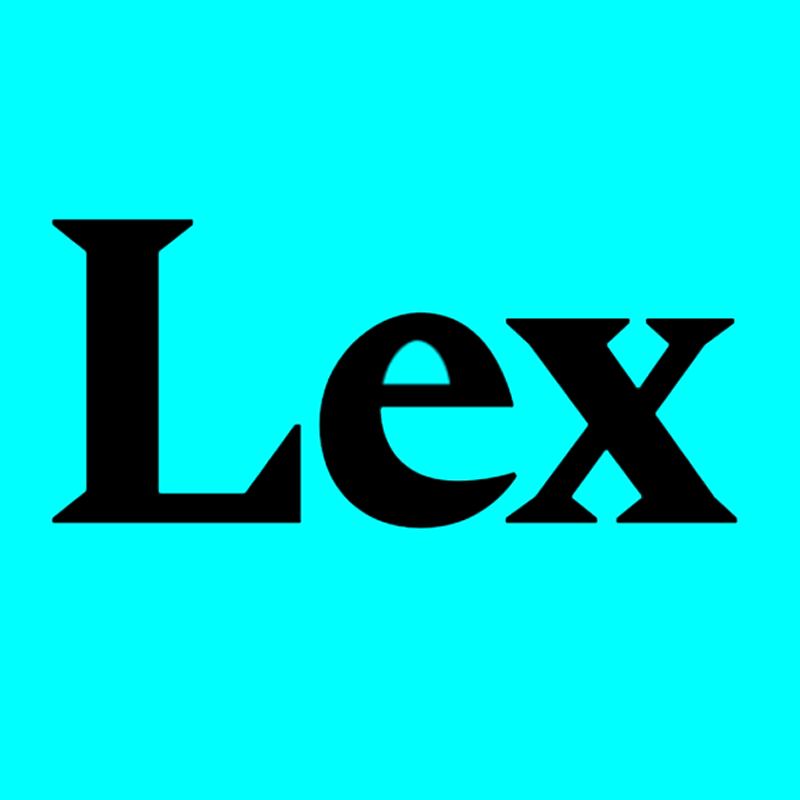 ---
4) #Open
#Open is a refreshing approach to dating and personal identity. The app itself is simple to figure out since it works like other swipe-based apps. You can also browse interest hashtags that help you find potential flings.
Users can create a solo and partnered accounts, or choose a "double profile" that lets you toggle between the two. As you create your profile, you'll answer a few questions about yourself, like "I'm open to trying…", "My interests are…?", and "I'm looking for…?" These questions convert to hashtags to help other users find you.
The algorithm layers profiles in a really intuitive way. Let's say you see a couple and you're into one person but not the other. If that person has a solo account, it'll be the next person in line for you to swipe.
Another thing to love about #Open? It's so inclusive– you can be really specific about how you identify and who you wanna make out with. No more toggling between the 'm' and the 'f' for our they-baes!
#Open's mission statement puts emphasis on consent, respect, and boundaries. This app has a strict no-NFSW image policy, so you don't have to worry about unsolicited dick pics. While use of nicknames is encouraged, you can choose to add your social media info if you're feeling open.
---
Best popular hookup sites
Calling AdultFriendFinder a "dating site" would be an understatement. It's more like a social media platform– one that boasts over a million site members. Think of it as the early-era Facebook for people who wanna get laid.
The site itself is easy to navigate. Settings allow you to specify your essential preferences like gender and preference for singles, couples, and groups. As you register, you'll see sneak peeks of recently active users in your area. How encouraging!
If you're planning to surf the site at work, you can adjust your homepage to a SFW mode. If not, you can go with the original spicy version. Take your "purity test" to be matched with people who are similarly naughty or vanilla, or let a personality test find you a match.
AFF also offers live cams, sexy community posts, and app! If you want a free adult site that does it all, AdultFriendFinder is your destination.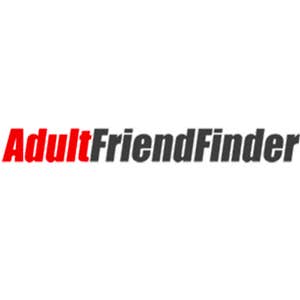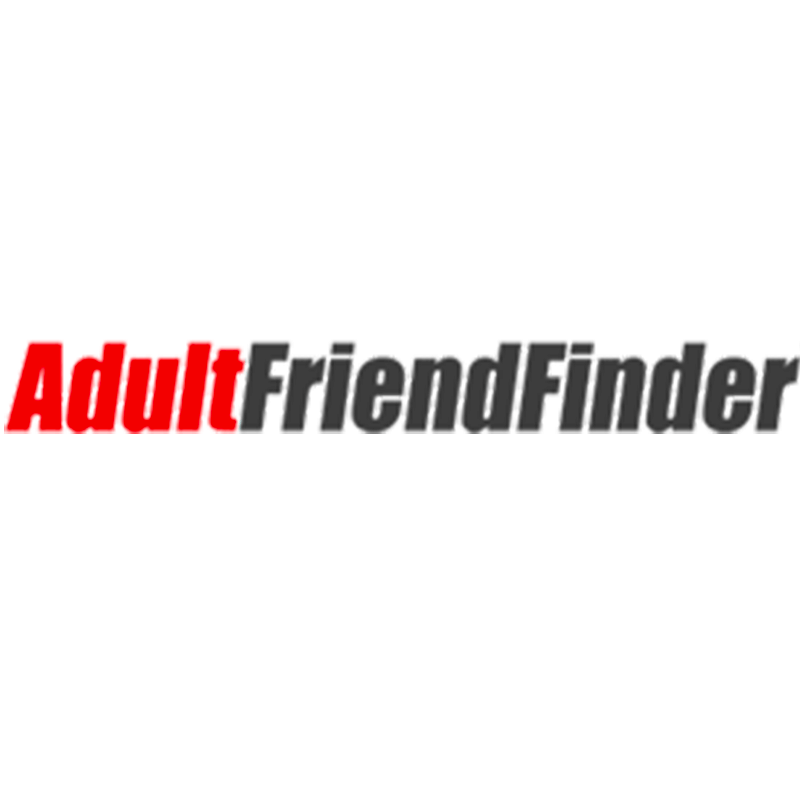 | | |
| --- | --- |
| 1 Month | $39.95 |
| 3 Months | $80.85 |
| 12 Months | $239.40 |
---
Book of Sex is run by the same company as AdultFriendFinder. The interface is the same, the features are the same, and, for the most part, the users are the same (since access to one site gets you in on the other).
The biggest difference between the two is the number and variety of users at any given one time. Some larger cities favor one service over the other, while smaller towns seem to use them equally. Wherever you are, our advice is to try them both out to see what fits. It's one of the best hookup sites around.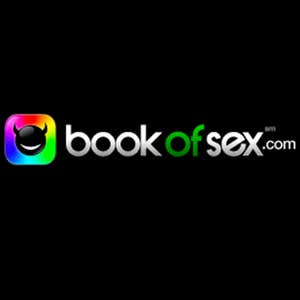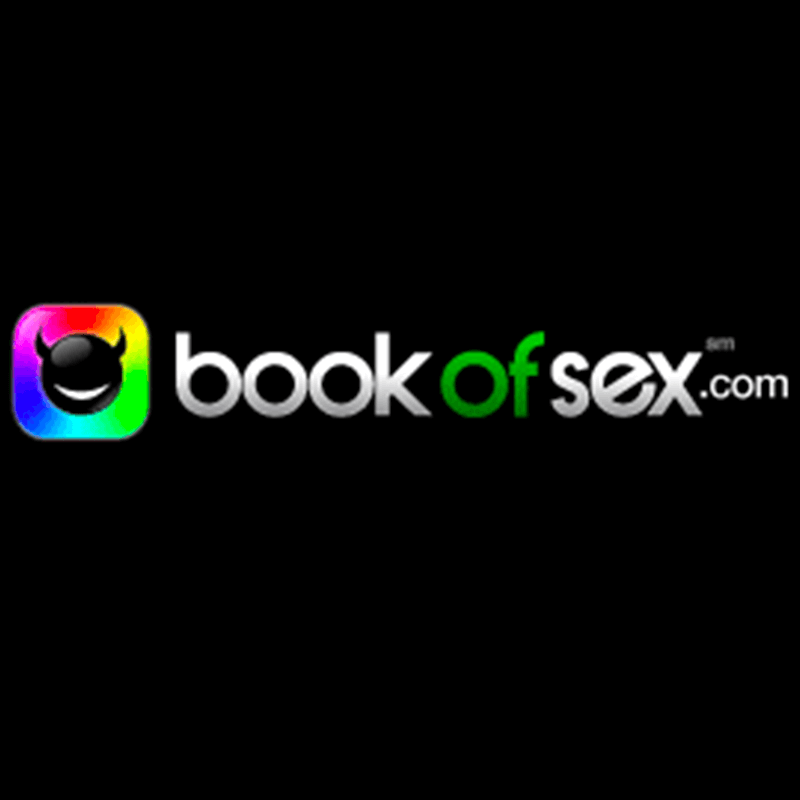 | | |
| --- | --- |
| 1 month | $39.95 |
| 3 months | $80.85 |
| 1 year | $239.40 |
---
Everyone knows Bumble. Not only is it the second most popular dating app, this cheery yellow service also provides professional and social matches, too!
For those users looking to get laid,
Creating a profile on Bumble is pretty standard, and we give it a big thumbs up for including over 50 gender identity options to select from.
Date mode will take you through the standard dating app practices, Bumble is less like a dating app and more like an awesome social media platform, only here, everyone's true intentions are known.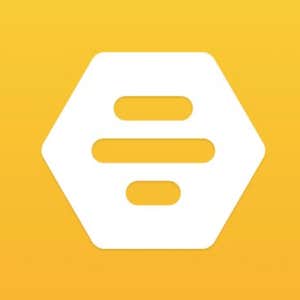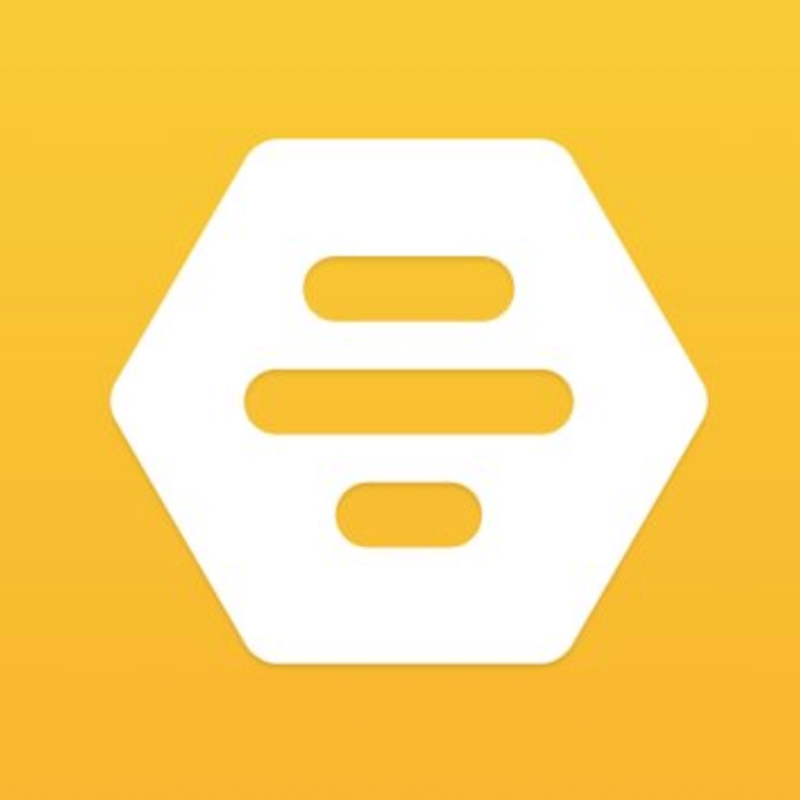 | | |
| --- | --- |
| 1 Week | $2.99 |
| 1 Month | $7.99 |
| 3 Months | $14.99 |
| 6 Months | $24.99 |
---
It almost feels like a waste of time to review Tinder. Let's be honest, it's the mother of modern-day hookup apps. It's easily one of the best hookup sites. But for the sake of fun, let's pretend you've either been in a monogamous relationship or a monastery since 2012.
Tinder is the free dating app that invented "swiping right". It's basically Tinder's way of letting a user express interest in another user. The whole interface is based on the profile picture, a small bio, and common interests.
If a user digs your profile, they can swipe right on the screen with their finger. If not, they swipe left and the next potential match comes up. You can only message someone when both of you have swiped right.
The app is super straight forward, very clean, and easy to use. Filtering isn't Tinder's strong suit, but with 57 million users around the world, it might not really matter.
If you're looking for a mainstream "anything goes" dating app, give the OG a try. Tinder is free to use but it also offers premium memberships, Tinder Plus and Tinder Gold.
Both extensions allow unlimited daily likes, a "rewind" on your last swipe, more Super Likes, and one free Boost per month. Premium Tinder also features a "passport" function, which lets you swipe users all around the world.
Tinder Gold allows you the ultimate luxury of browsing through users who have already liked you. The sites premium features are nice, but if you're over 30, the subscription price goes up.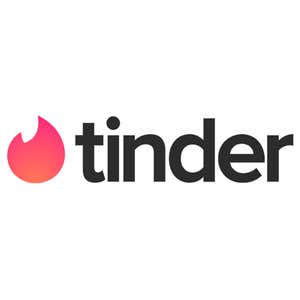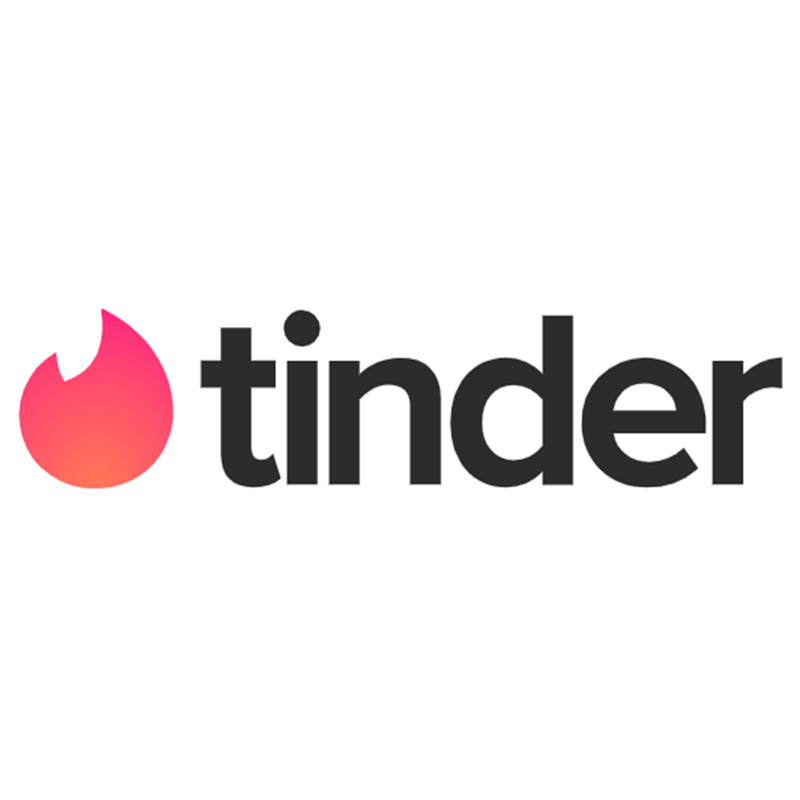 | | |
| --- | --- |
| 1 Month Tinder Plus (aged 18-29) | $9.99 |
| 6 Months Tinder Plus (aged 18-29) | $34.99 |
| 12 Months Tinder Plus (aged 18-29) | $54.99 |
| 1 Month Tinder Gold (aged 18-29) | $14.99 |
| 6 Months Tinder Gold (aged 18-29) | $52.99 |
| 12 Months Tinder Gold (aged 18-29) | $82.99 |
| 1 Month Tinder Plus (aged 30+) | $19.99 |
| 6 Months Tinder Plus (aged 30+) | $60 |
| 12 Months Tinder Plus (aged 30+) | $80 |
| 1 Month Tinder Gold (aged 30+) | $29.99 |
| 6 Months Tinder Gold (aged 30+) | $112.99 |
| 12 Months Tinder Gold (aged 30+) | $149.99 |
---
9) Clover
This online dating and hook up app has so many glowing testimonials, we had to throw it on the list. Registration is very user-friendly; you can sign up using your email or social media accounts like Facebook or Snapchat.
When setting up your profile, you'll upload a photo, enter your age, location, and name. Next, Clover will ask you some questions: what kinds of connections are you looking for, what body type you like in a partner, etc. Once you're done, Clover is your standard swipe-fest.
What sets Clover apart are the different tabs used to explore the service. Click the "dating on demand" tab to see people who are actively looking for dates. Or try the "mixers" tab, which lets you interact on forums or organize virtual meet-ups and events.
Yes, Clover really goes above and beyond when it comes to its social features. Better yet yoou'll be surprised by how many of them are included for free! It's one of the best free sex hookup sites.
---
Best interesting hookup sites
10) Pure
If you're looking for something effective and discrete, this site (or app) is your cup of tea. It's built around chats that self-destruct after 24 hours, and features end-to-end encryption. Securing privacy and anonymity for its users is Pure's big priority. It's what makes it standout as one of the best hookup sites.
Once you register, you'll update your status, which tells other users exactly what you're looking for. Your status is posted on a 'wall' for other users to see and engage with. You can browse the wall and start conversations with users, too.
Yes, chats are typically only available for 24 hours. But if you and a flirty friend both want to extend the chat and send photos, you can. The app does, however, discourage its users from giving out personal information and urges you to keep all conversations within the app.
Like many dating apps, the city mouse will generally see more activity on this app than the country mouse. But don't get discouraged; try it out for yourself! You might be pleasantly surprised.
| | |
| --- | --- |
| 1 Week | $14.99 |
| 1 Month | $29.99 |
| Singles Chat Subscription Only | $19.99 |
| PURE Hookup App Pass | $39.99 |
---
11) Yumi
If you've tried a few hookup apps and they're starting to feel stale, it might be time for Yumi. Users can browse create a profile without a picture, and even substitute a voice recording! You can also edit your pics, meaning you can protect your identity while still showing off the goodies.
Yumi approves profiles on a case-by-case basis, meaning you have to wait 24 hours before you're registration is approved. This may be a drag for some, but it does help to ensure that its users are the real deal.
The matchmaking process itself is a little like a game. Yumi will provide you with its own random matches in the form of cards. If you flip one user's card over, and that user flips your card over, then it's a match!
Chatting is 100% free, but Yumi does offer premium perks. For a few extra bucks, you'll get more user cards in the pool, extra flips, and other bonuses. Yumi's setup is fresh and playful, and we encourage seasoned daters to give it a go.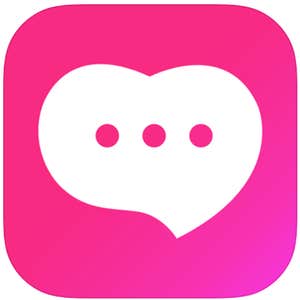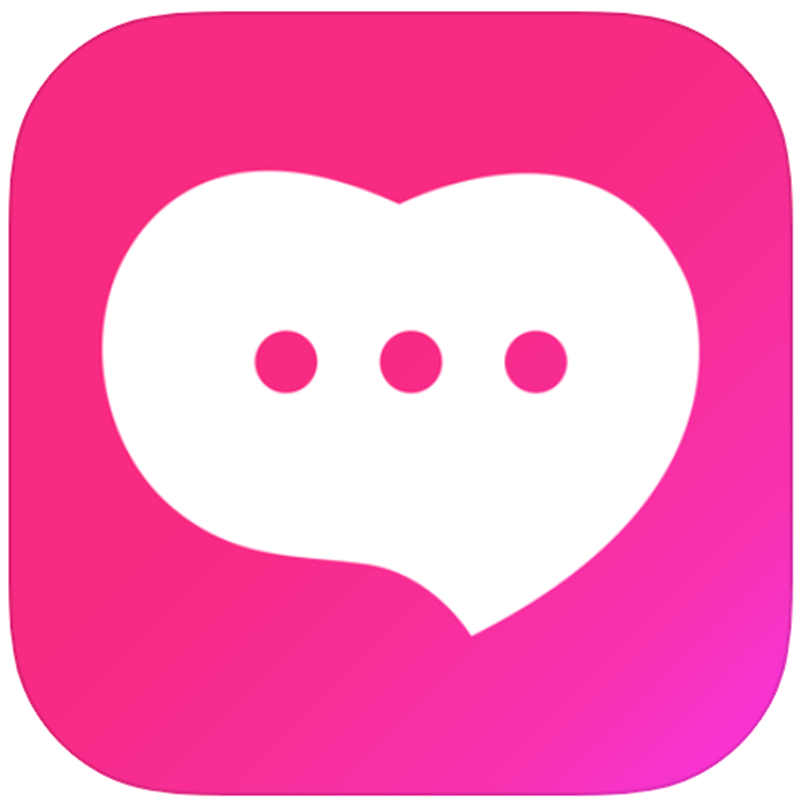 | | |
| --- | --- |
| 1 Month | $19.99 |
| 3 Months | $39.99 |
| 6 Months | $59.99 |
---
12) Feels
Feeld (previously 3nder) is your destination dating app for all things kink, swing, and polyamory. The app lets users go solo or with partners, letting you link accounts for better browsing opportunities. Plus, it has a super easy interface and great security features.
Profiles appear as a split-screen, with your info a short bio underneath a photo gallery. As is standard, Feeld uses the swipe method. If you come across one you like, just give it a heart! If they like you too, you'll be able to start messaging.
Feeld has profile identifiers for every kind of person, preference, and arrangement. It's the go-to destination app for judgement-free, unconventional playtime. The app also lets you create your own pin code lock, which is a grade-A feature for couples with a don't-ask-don't-tell policy.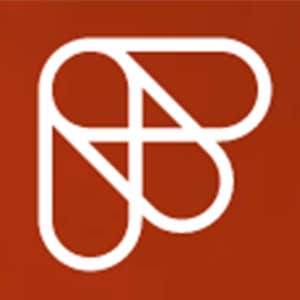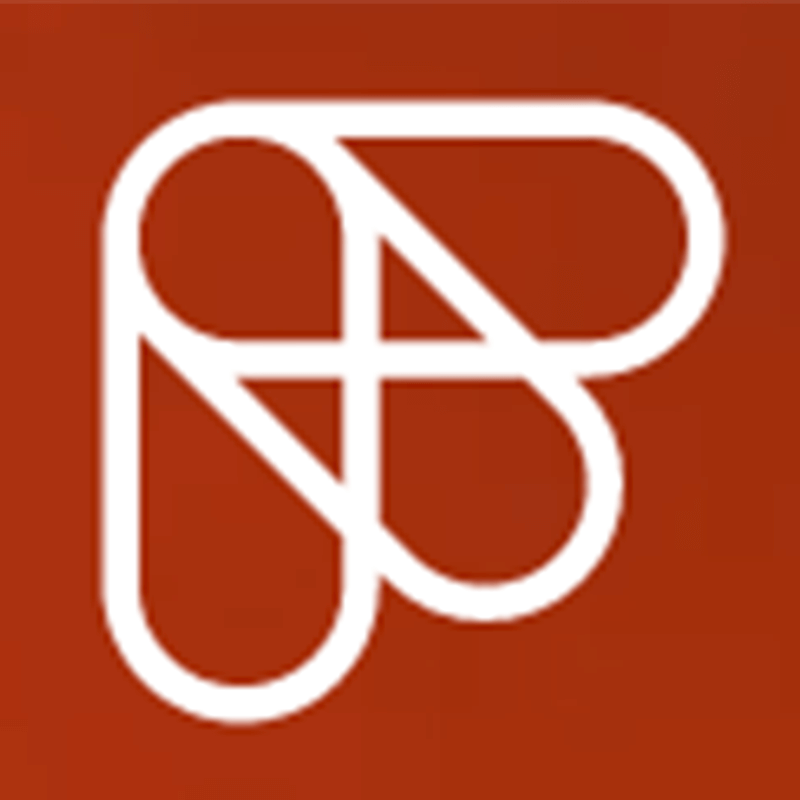 | | |
| --- | --- |
| 1 month | $11.99 |
| 3 months | $23.99 |
---
13) Happn
Happn is one of the best hookup apps, and a stellar app for folks who live in or travel to well-populated cities and are often out-about-town. This free hookup app uses geo-location to match you with people who've crossed your path throughout the day.
Your matches' profiles will appear on your screen along with the user's name and occupation. Profiles host photos, a short bio, and other lifestyle stats. Matches are available to view for up to one week after crossing paths.
If location services give you the creeps, we totally understand. If you want to try Happn a little more privately, consider going premium. You'll be able to turn off location services, filter profiles, and access unlimited likes.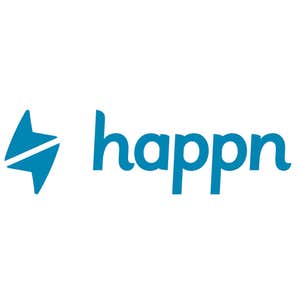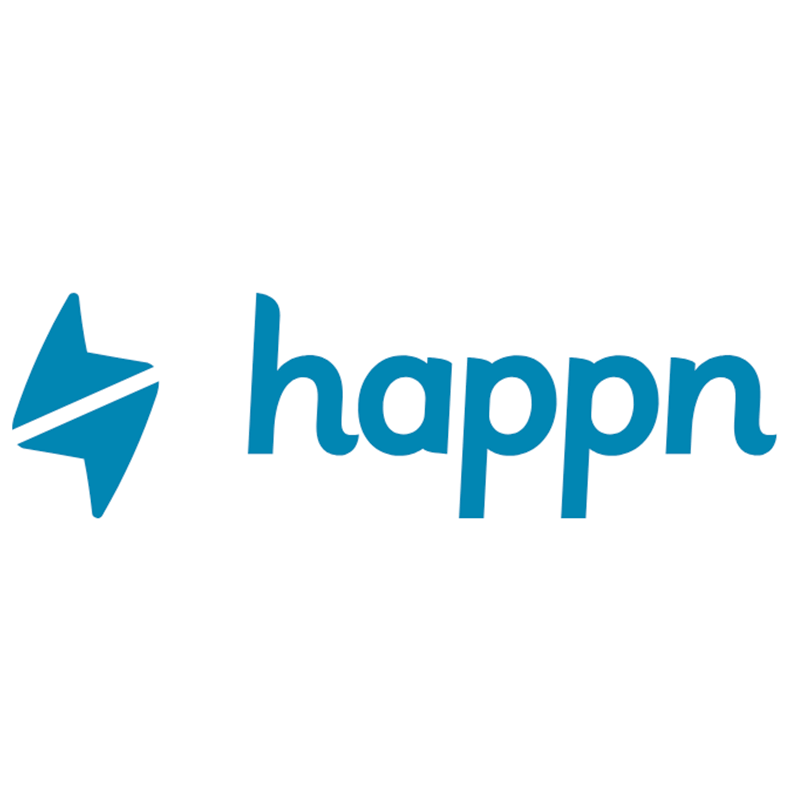 | | |
| --- | --- |
| 1 Month | $24.99 |
| 6 Months | $89.99 |
| 12 Months | $119.99 |
---
14) DOWN
With over seven million users, DOWN is one of the best apps for sex and flings. The standard swiping format applies: swipe left or right to review or skip a user, swipe up if you'd like to "date" the user and down if you'd like to hook up with the user.
In terms of ease of communication, we think Down nailed it. There's no confusion between users when their profiles are matched. You'll know instantly if that person wants to date or just wants something quick.
If you happen to swipe the wrong way, don't worry! You can edit your picks in the likes tab. If there's someone you really want to meet, you can click on the lips button and send them a crush.
The downside to Down? You only get about 10 preview swipes before you have to pay for the subscription. And many of the profiles don't feature bios or multiple photos. Down may be nice for discretion, but if you need more info, this app might be too spontaneous for you.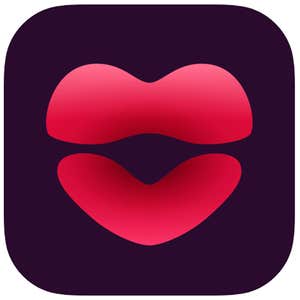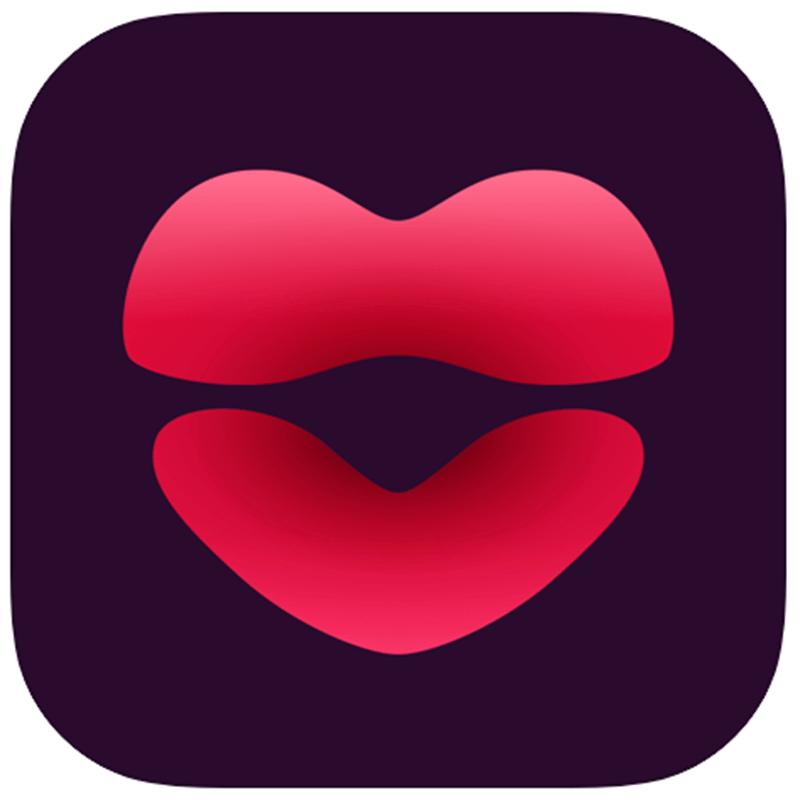 ---
15) Blendr
Blendr is a lesser-known casual encounter app worth checking out. The user interface is clean, but not over the top. It's also got a lot more user info available for free than most other hookup apps.
Creating a profile is simple; just upload a photo, your bio, a few physical characteristics and traits, then viola! You can spice up your profile with interest hashtags, and use them to match with other users.
Blendr has a photo verification process to weeds out bots, fake accounts, and scammers. It's great for security, just be mindful of the guidelines when uploading your thirst traps.
You can use Blendr interchangeably through the app or the webpage. This tends to make it more accessible, particularly to an older crowd. If you choose to go premium, you can use coins to purchase gifts or enjoy other virtual perks!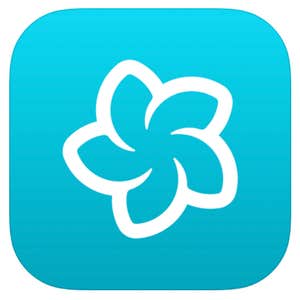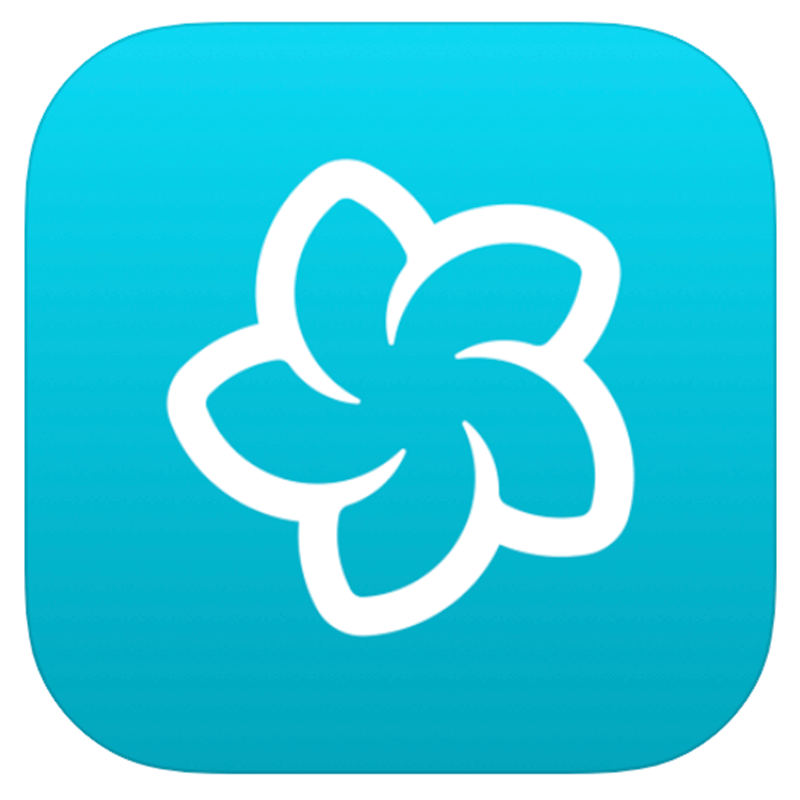 | | |
| --- | --- |
| 1 Week | $3.99 |
| 1 Month | $12.99 |
| 3 Months | $30.99 |
| 2,750 coins | $49.99 |
---
The Daily Dot may receive a payment in connection with purchases of products or services featured in this article. Click here to learn more.