We crawl the web so you don't have to.
Sign up for the Daily Dot newsletter to get the best and worst of the internet in your inbox every day.
Hello fellow citizens of the internet! Andrew here. Welcome to today's edition of web_crawlr.

Our top stories to kick off the week are about: An Airbnb horror story that left people "sick," a conspiracy theory about Sen. John Fetterman, a Walmart worker explaining why they quit after just one day, and a viral video detailing how a man was trapped in an airport hallway for two hours.
After that, our Tech Reporter Mikael has his weekly "One Dumb Conspiracy" column. Check it out below.
See you tomorrow!
— A.W.
---
⚡ Today's top stories
In a video that has drawn over 301,000 views, a finance content creator says he and his friends were exposed to mold, leaving one of them sick enough to seek treatment in a hospital.
Conspiracy theorists are claiming that Sen. John Fetterman (D-Pa.) has been replaced by a "body double" after photographs of the politician were shared on social media.
The worker explained that her job was "absolute insanity" and "not worth the stress."
In a now-viral TikTok, a man said he was locked in an airport hallway for two hours after missing his flight.
---
We crawl the web so you don't have to. Sign up to receive web_crawlr, a daily newsletter from the Daily Dot, in your inbox each day.
---
🔍 One Dumb Conspiracy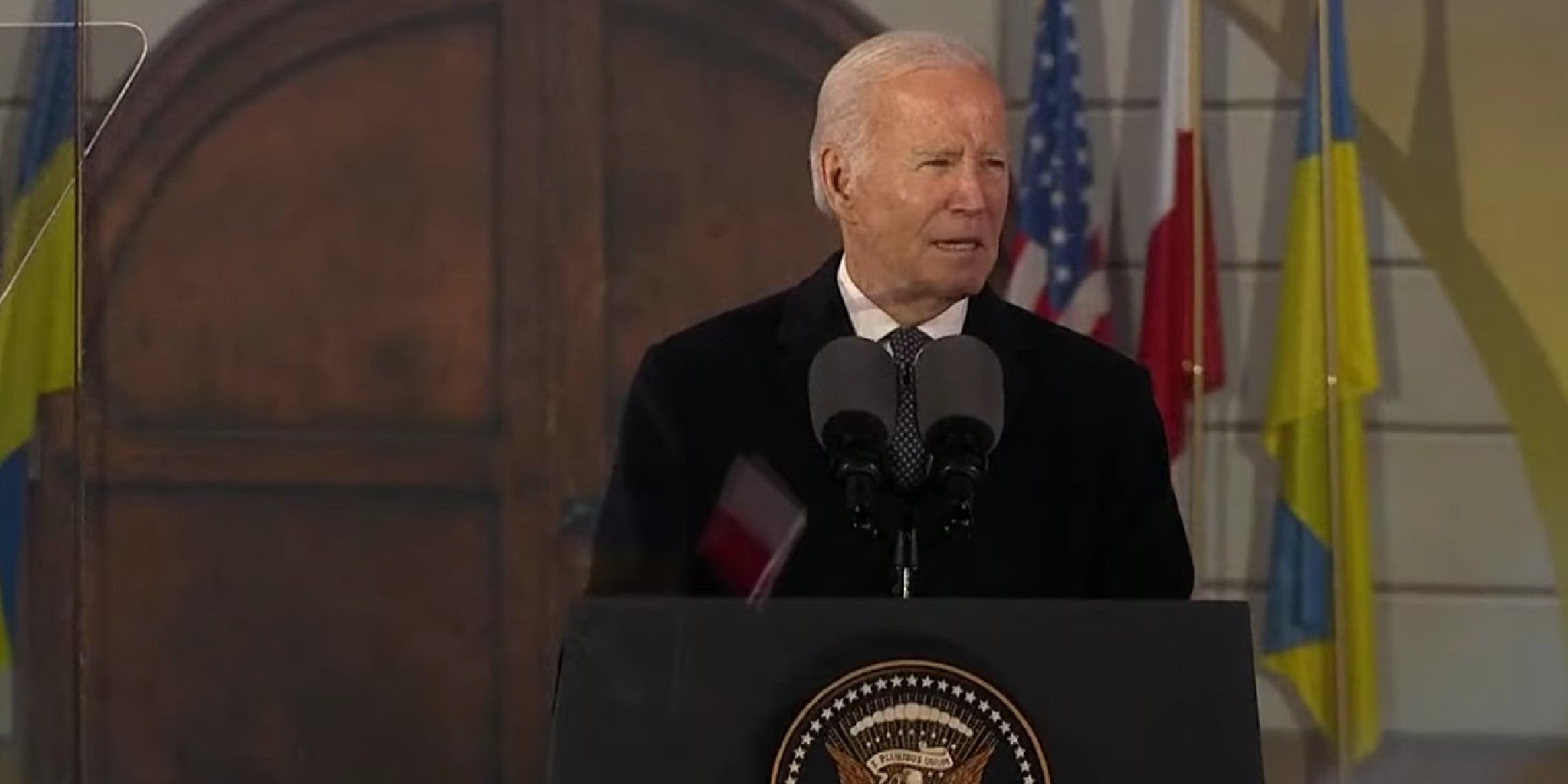 No, the DOJ isn't investigating the 'F*ck Joe Biden' chant
In each edition of web_crawlr we have exclusive original content every day. On Mondays our Tech Reporter Mikael Thalen debunks the most wild conspiracy theories swirling around the web in his "One Dumb Conspiracy" column. If you want to read columns like this before everyone else, subscribe to web_crawlr to get your daily scoop of internet culture delivered straight to you inbox.
---
🕸️ Crawling the web
Here is what else is happening across the 'net.
🐕 A woman's video went viral after she shared how she quit her job because her employer wouldn't allow her to take the day off to grieve her dog.
🦷 While we like to think that our doctor or dentist has our best interests at heart, that's not always the case.
☕ A Starbucks employee is going viral on TikTok after calling out overly chatty customers who can't take a hint and end their discussions with employees in the midst of a busy period.
🍎 A delivery driver's video went viral after she shared a $499 grocery haul from Walmart she claims she got for free after the customer canceled their order.
💼 Should companies require candidates to do more than 2 job interviews? One viral video slamming companies that do is getting a ton of attention from people online.
💧 Can you imagine what would happen if you drank nothing but flavored water for two weeks? Here's a hint.*
💵 A server says that a party of 21 "church people" tipped her $10 after waiting an hour to order in a now-viral two-part TikTok storytime.
📜 From the Daily Dot archive: What do users actually want from streaming services?
*The Daily Dot may receive a commission in connection with purchases of products or services featured here.
---
👋 Before you go
A former Starbucks employee sparked a debate after claiming that a customer insisted on ordering a drink that doesn't exist.
In a clip with over 264,600 views, TikTok user Victoria (@viccc.07) responded to a now-deleted video of a Starbucks barista complaining about customers ordering blended caramel macchiatos.
"If you come into Starbucks and order a caramel macchiato blended, you're getting a … caramel frap," @DUHlaney·said. Meanwhile, the text overlay read, "They couldn't pay me enough to do this."
As a former Starbucks barista, Victoria understood her frustration. She went on to share the time a "Karen" also asked for a blended caramel macchiato.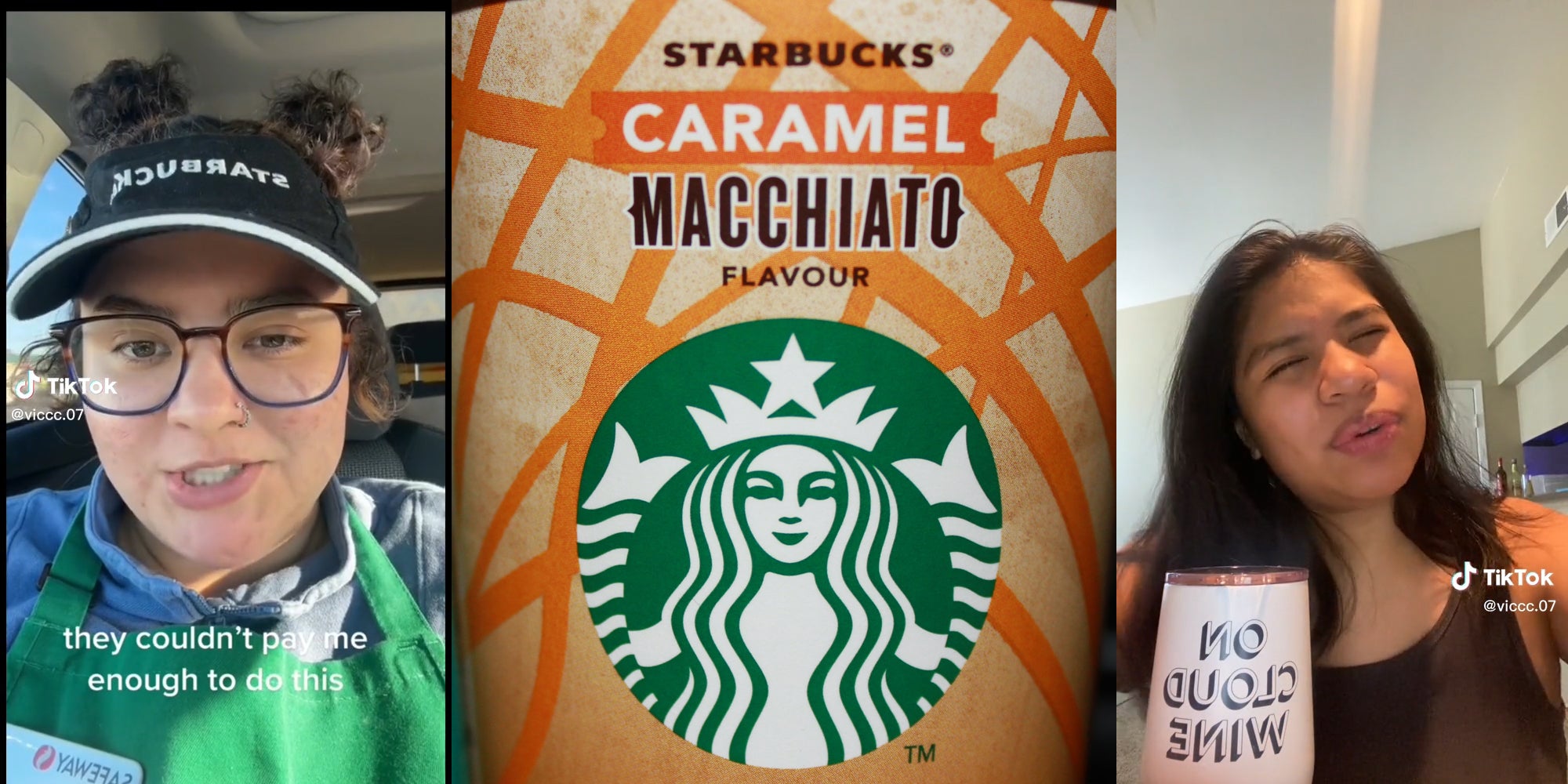 ---
🎶 Now Playing: "Slide Away live at Knebworth" by Oasis 🎶