When 7-year-old Remi kept asking for cat, his father Dan Urbano thought of a plan to avoid getting a pet. He told his son that the family would get one only if a picture of Remi and his 1-year-old sister Evelyn pleading for a pet on Facebook got 1,000 likes.
Challenge accepted.
On Nov. 7, Marisa Urbano, Remi's mom posted the following picture on her Facebook account.
"Dan thinks there is NO way we can do this," she wrote. "I say there is. help us out. We really want a cat named Hairy Pawturr. If you can't like, shares [sic]. Shares count too! Thanks so much everyone!!"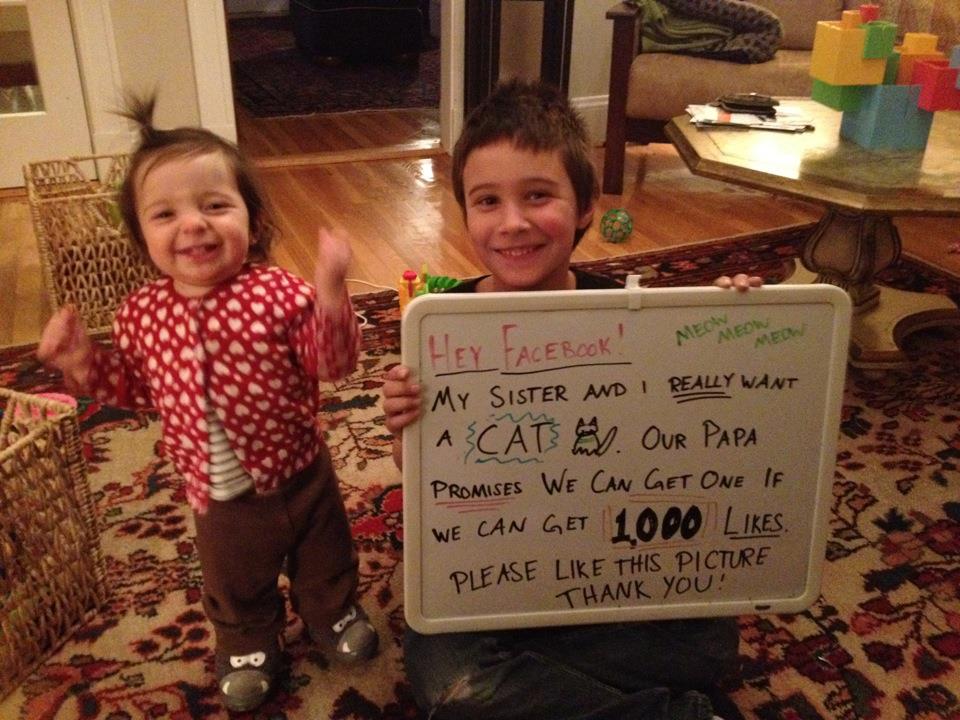 It didn't take very long. Within an hour, the post received 400 likes. By the end of that night, it was close to surpassing its goal. Less than a week later, that same post had received over 110,000 likes, more than 100,000 reshares, and close to 10,000 comments.
On Saturday—well after passing the 1,000 like threshold— the Urbanos traveled to the Gifford Cat Shelter in Brighton, Mass., to pick up "Hairietta L. Pawturr," the newest member of their family. According to the Urbanos, the "L" is for all the likes the picture got on the social network platform.
That same day, Marisa once again took to Facebook, only this time it was post an album of Hairietta L. Pawturr and to thank everyone who made the adoption possible.
"Thank you to all the kind souls out there who rooted for our kids and taught us all a few lessons about how much kindness there really is in the world and how powerful social networks are," she raved.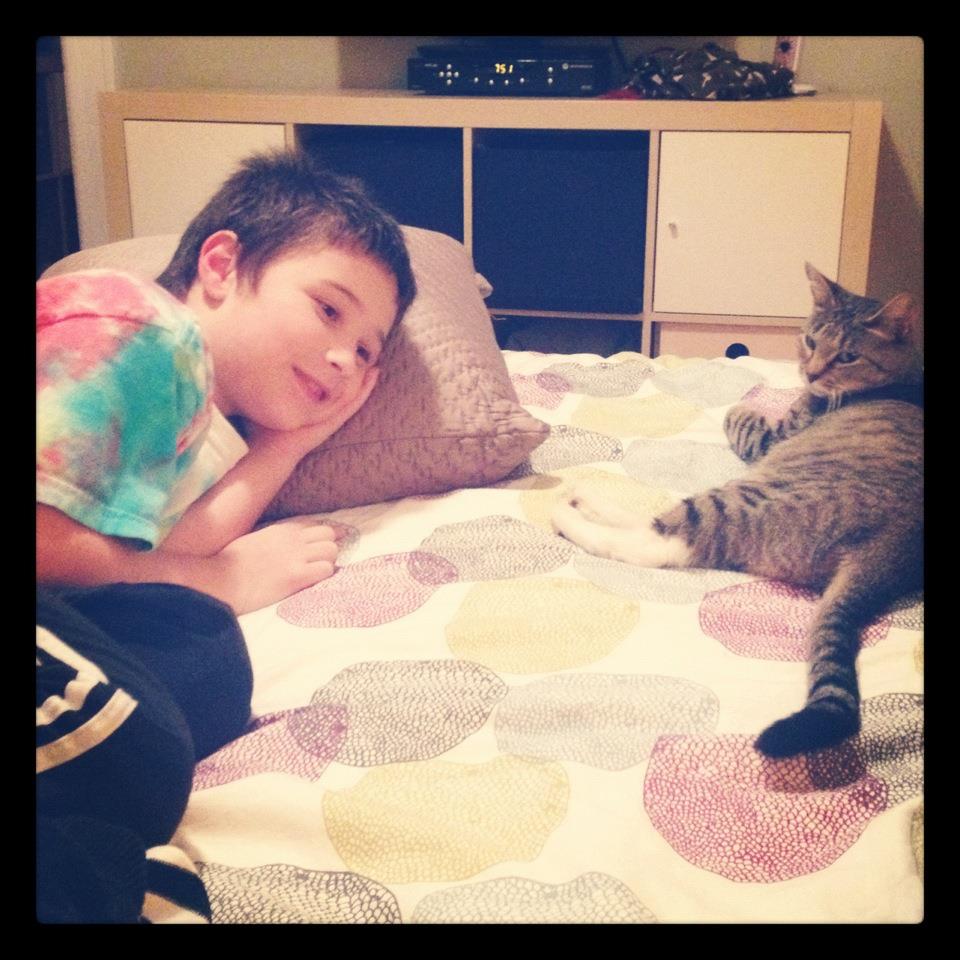 For his part, Dan Urbano admits that he didn't expect this type of reaction.
"I knew something was up when we got a phone call from Good Morning America and when we started getting friend requests and comments on the post from other countries where we don't know the people like Japan and Germany."
Lesson learned, Dan. The Internet loves cats.
Photos via Marisa Urbano/Facebook