You probably wouldn't think of Reddit as a matchmaking service—or as a proposal venue. But then again, you aren't CoD_GEEK or PurpleCactus42.
On Monday, redditor CoD_Geek visited the r/miscellaneous subreddit and proposed to his longtime girlfriend, redditor PurpleCactus42.
"/u/PurpleCactus42 – We met here, so I think it's only fitting we start our lives together here. Will you marry me?" CoD_GEEK asked, accompanying it with a photo of an open ring box.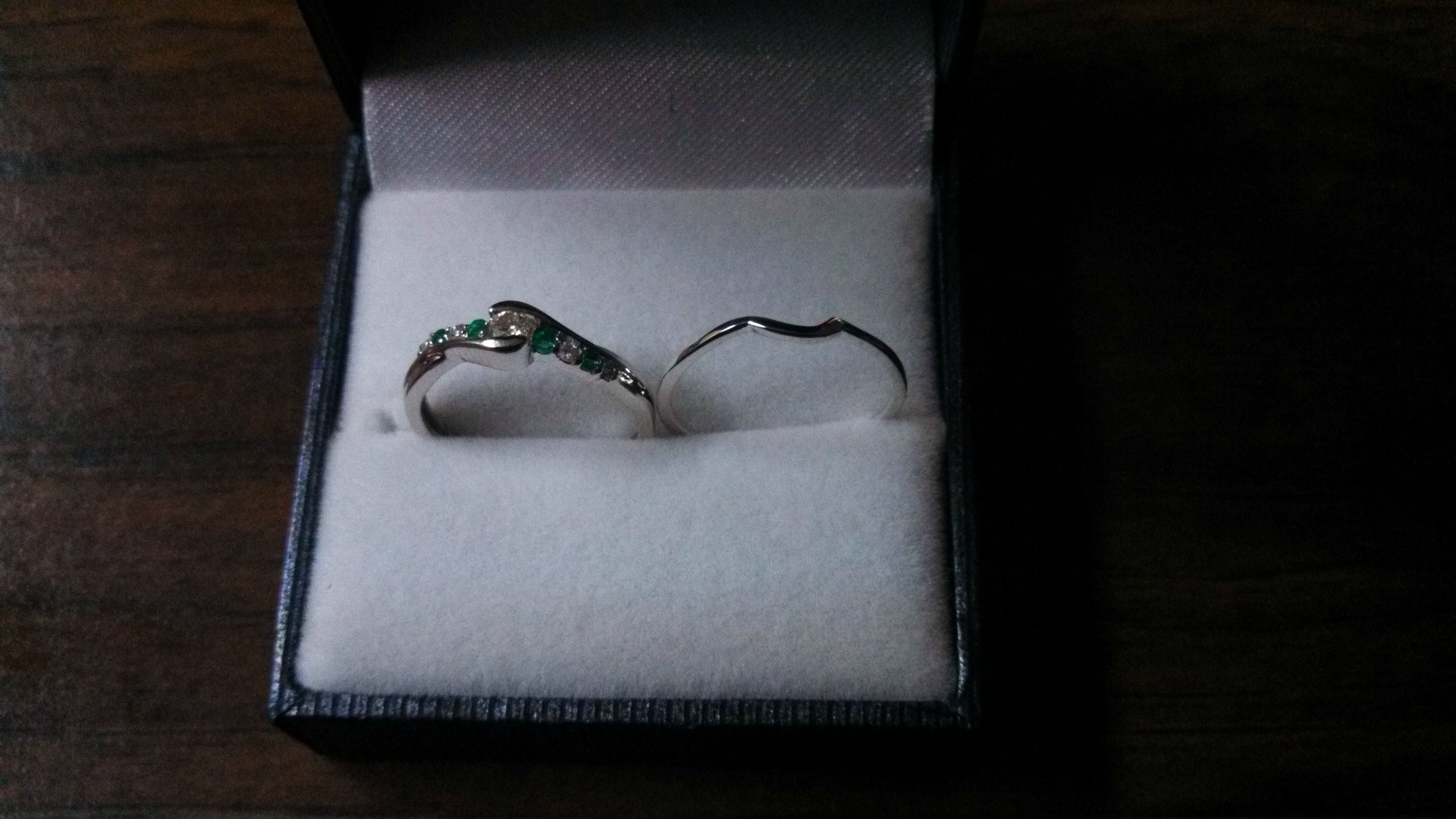 Image via CoD_GEEK/Imgur
Presumably, CoD_GEEK was down on one knee as he submitted the link. Needless to say, the thread's top-rated comment was from none other than PurpleCactus42 herself.
"YES! Completely and without a doubt! I love you….." she said.
Fellow redditors popped in to congratulate the couple on the unusual engagement. In true Reddit fashion, theyw ere showered with gifts of upvotes and Reddit gold. Even more stopped by once it hit r/bestof, courtesy of redditor jaspersgrove, who insisted on photographic proof of the proposal IRL before submitting.
Image via CoD_GEEK/Imgur
"Congrats to you two! For a silly cake topper, I'm sure you could get a Snoo action figure wearing a tux and have that next to the usual bride and groom figures. Best of luck to you guys!" lionellrichiesbitch said.
"I met my husband at a reddit meetup 4 years ago this summer. We will have been married 2 years in June and we are expecting our first child around late September or early October" sellyberry said.
When it was suggested that the couple return to r/miscellaneous for a "Marry Us Thread" in lieu of a real-life wedding, performed by actual ordained minister mlambert1977. CoD_GEEK said he'd take it into consideration.
"We'd totally do that, too. We're both pretty hard-core reddit lurkers. Not much ever happens interesting enough to post, and we're older than most redditors, I think. Cool idea, though. I'm down! …assuming this wasn't sarcasm," he said.
Since they already have children, don't expect any "we're expecting" posts being submitted to the r/miscellaneous community anytime soon.
Image via Grand Velas Riviera Maya/Flickr (CC By-SA 2.0)