Colin, a 10-year-old from outside Kalamazoo, Mich., has grown up with some debilitating disorders. He has a sensory processing disorder that makes it difficult to cope with certain realities, and he faces a second syndrome similar to Asperger's that makes, as his mother Jennifer notes, "things like lights and sound and changes" to "cause him to melt down."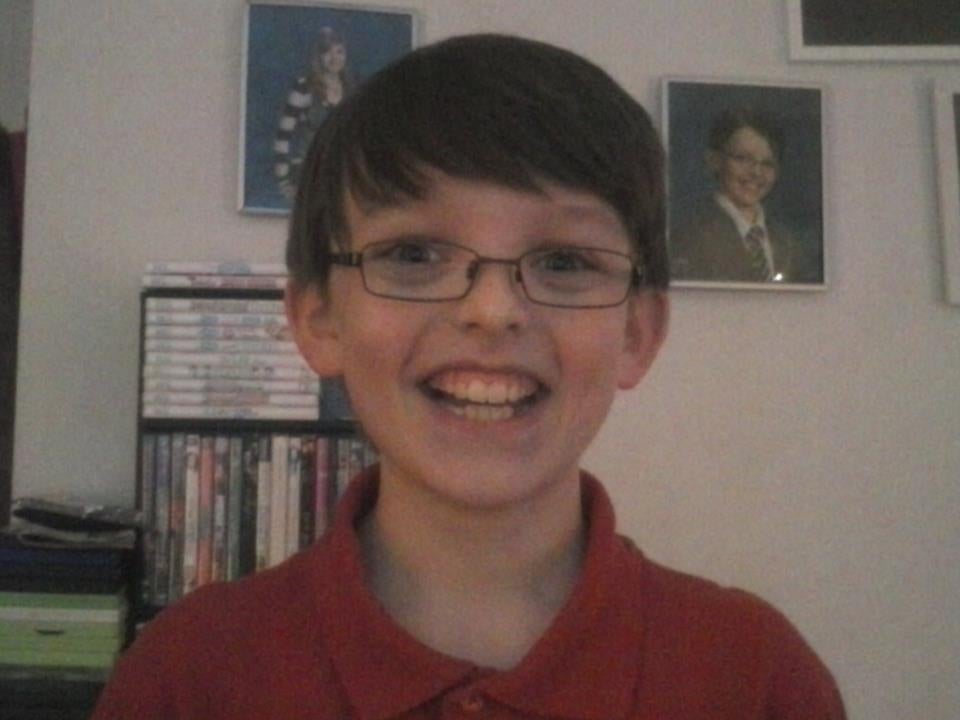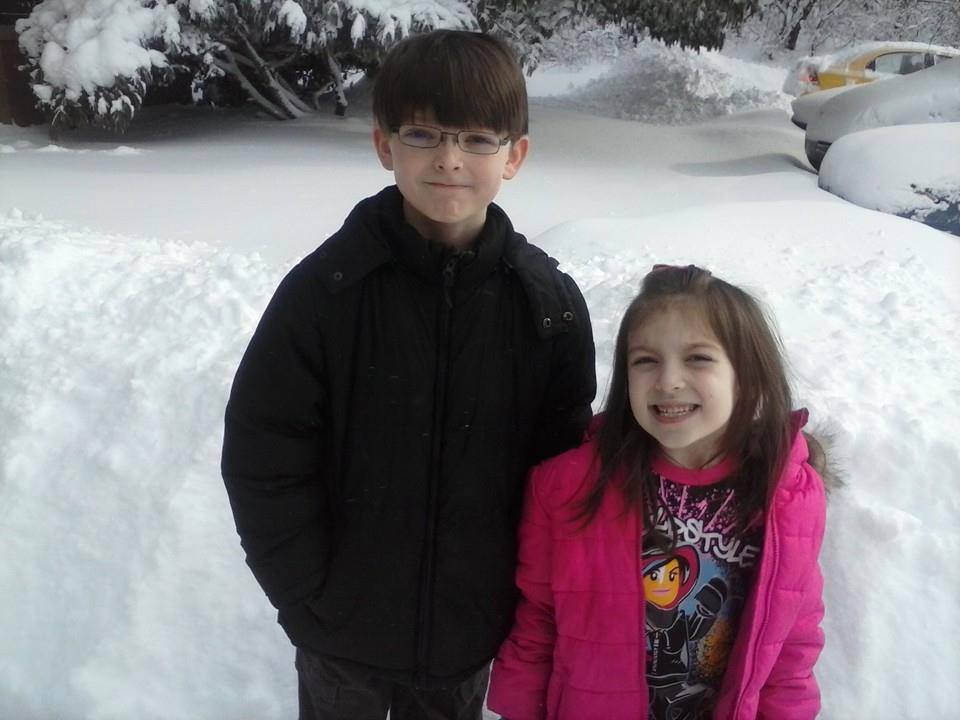 Because of this debilitations, Colin hasn't been able to make any true or casual friends in his childhood. So when his mother approached him to see what he wanted to do to celebrate his eleventh birthday on March 9, he said he didn't want her to throw him any type of party.
That request, Jennifer says, was a plea that broke her heart, and she decided that day to see how many friends Colin could really have.
On Feb. 2, Jennifer set up a Facebook page and named it Happy Birthday Colin.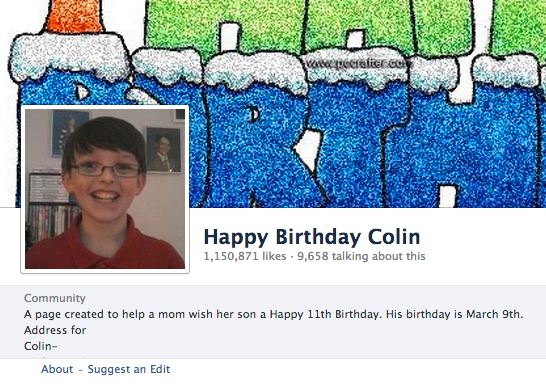 Thirteen people signed up within the first hour. Jennifer started sharing funny stories about Colin, and more people came. She shared his background, writing that he's a fifth grader with a dream of becoming a pastor, comedian, or missionary, and hinted towards his love of Nintendo 3DS and Pokemon. After four days, she'd made 7,000 likes. After a week, she was up to 10,000.
Colin went international. Fan mail started to roll in. "Colin still doesn't know (I hope) so I have to hide these!" wrote Jennifer.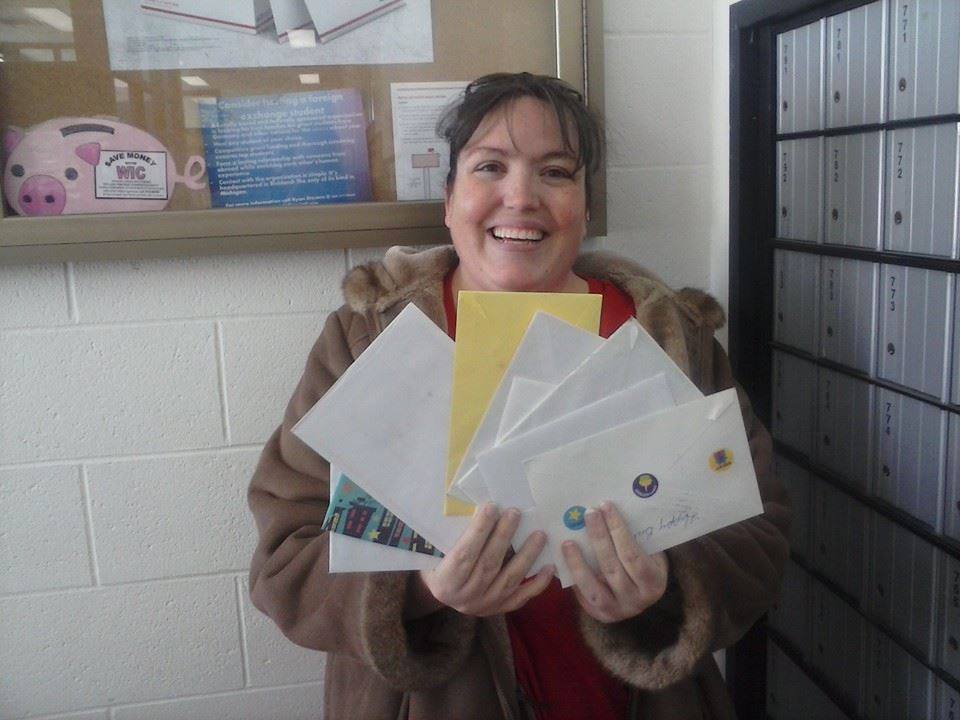 At 7:30am on Wednesday, Feb. 12, Happy Birthday Colin hit 1 million Facebook fans. 
Jennifer plans to keep the page a secret until Colin's birthday rolls around next month. 
"Then I'm going to show it to him and let him know that he DOES have friends, from all over, that care about him," she writes. 
Photo via Happy Birthday Colin/Facebook