Cecily Aguilar, who allegedly helped bury the body of murdered Spc. Vanessa Guillen, posted a series of cryptic work selfies in the aftermath of the disappearance.
On April 24, the 22-year-old posted a selfie in denim shorts captioned, "The most dangerous women [of] all, is the one who refuses to rely on you to save her because she was never a Damsel in Distress."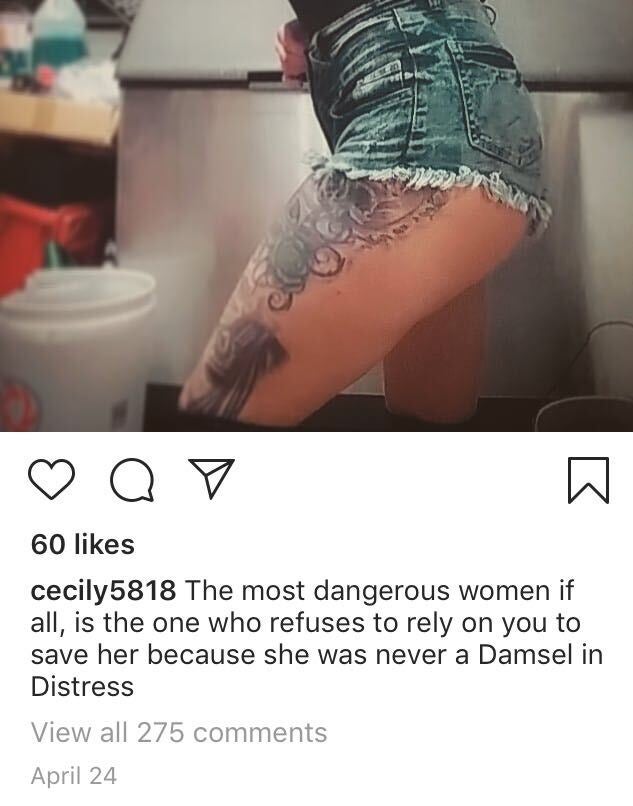 Guillen, 20, disappeared on April 22 in Fort Hood, Texas. Her remains were found on June 30 and identified on July 6.
"People who fight fire with fire end up in the ashes of Their own integrity," Aguilar wrote in an Instagram caption on May 25.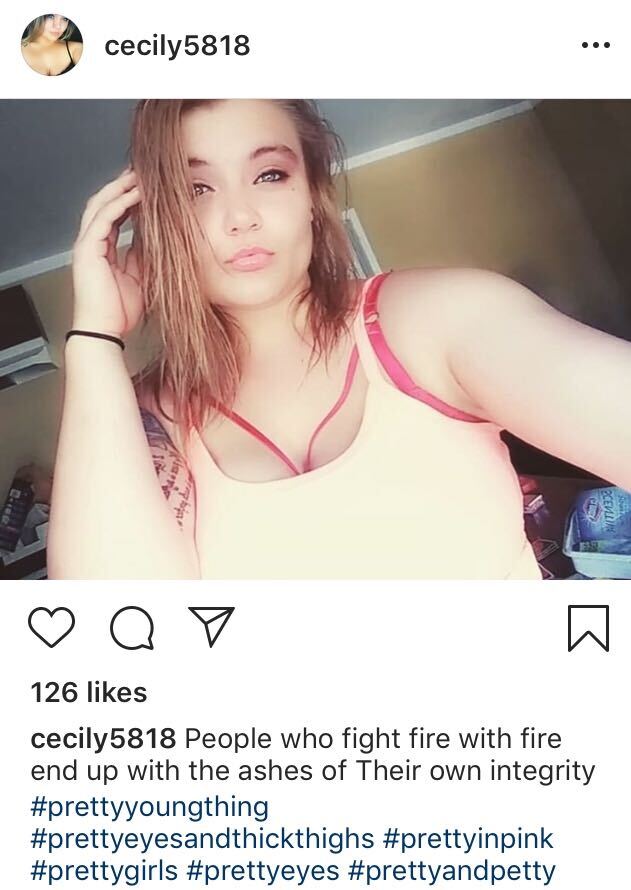 Spec. Aaron Robinson, 20, is suspected of killing Guillen. He fatally shot himself this month in a confrontation with police. According to the Daily Mail, Robinson had a prior romantic relationship with Aguilar.
According to ABC 25, Guillen was bludgeoned to death, dismembered, and burned. According to the Washington Post, Aguilar, of Killeen, told investigators that she helped Robinson attempt to burn and later bury Guillen's body. She faces evidence tampering charges.
On May 1, a work selfie from Aguilar was captioned: "I loved her, the dark side of her. Any girl can play innocent games but her demons are what drove me wild. Her secrets, her pain she mask [sic] with laughter, the darkness that she trys [sic] so hard to hide, that's what made me fall for her."
The same day, another work selfie—Aguilar appeared to have worked the counter at a drug store—wrote: "I will not let you have me without the madness that makes me… if our demons cannot dance neither can we."
There was a third May 1 selfie with the caption: "He showed her the darkest part of him, she said black is my favorite color."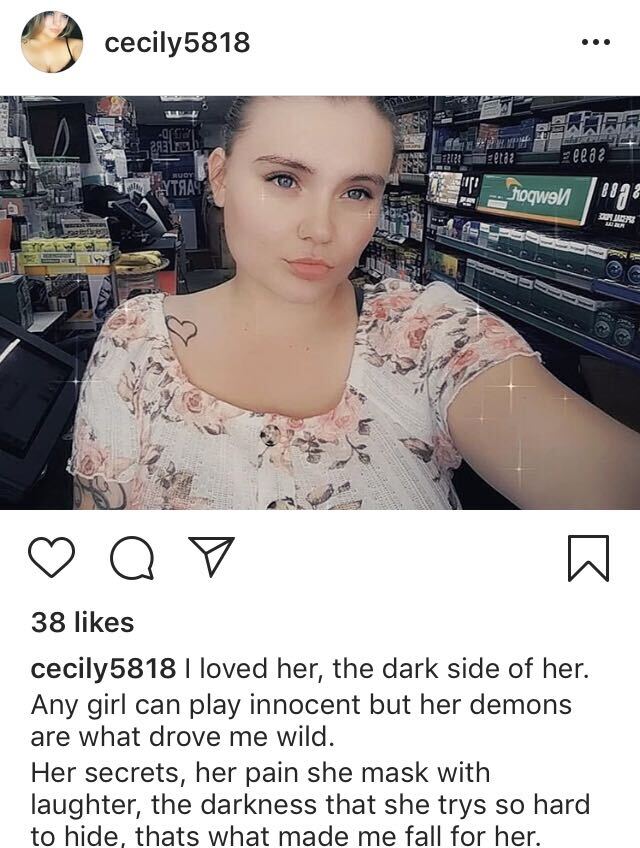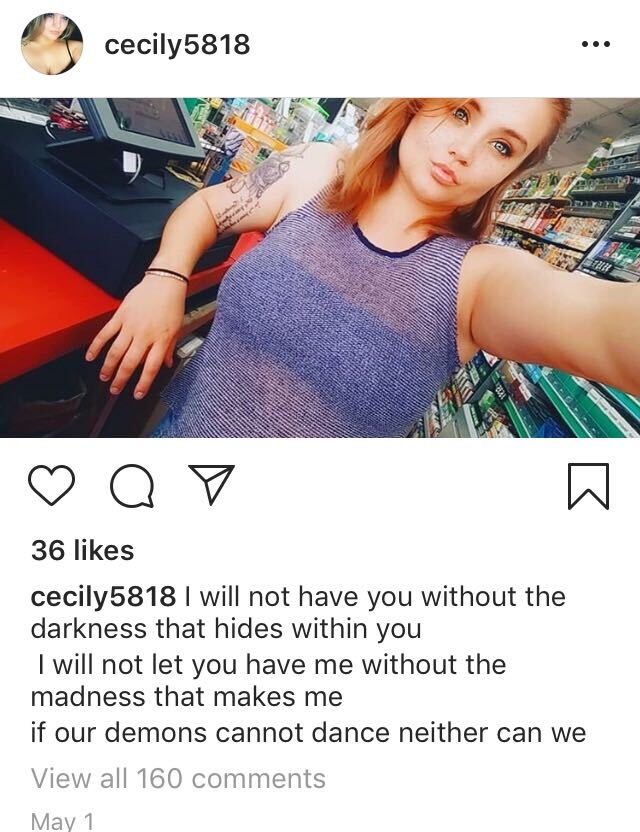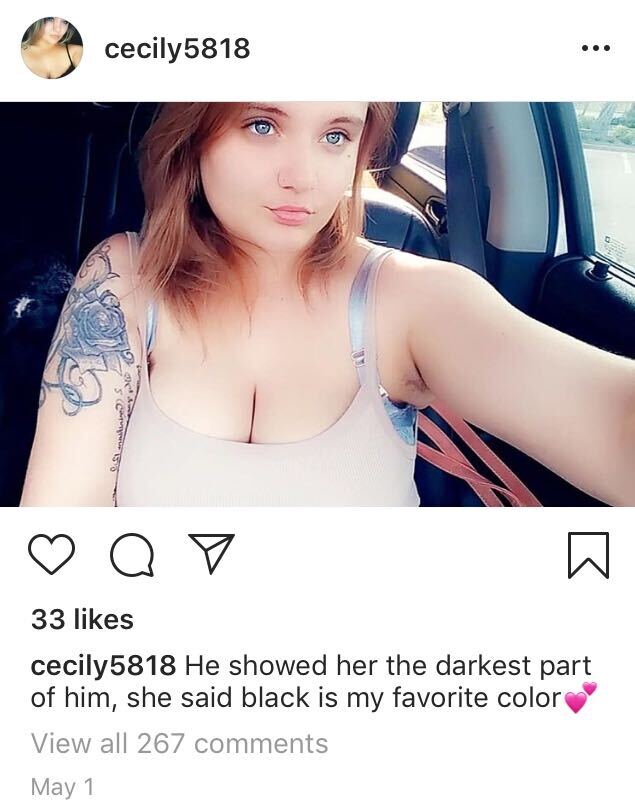 On March 24, Aguilar wrote: "I never meant to judge you for your trials and tribulations, I'm not perfect I'm a sinner too. I still love you, I just want to love me too."
The family members of Guillen last week spoke out in an interview with ABC, saying that they want Congress to investigate how Fort Hood handled the disappearance—calling local officials, in Spanish, "clowns." They also said Vanessa faced sexual harassment while in the service.
On Friday, the Army ordered an independent investigation.
H/T Daily Mail