This story contains sexually explicit material and may be NSFW.
Are you and the cat lover in your life looking for the purrfect little pick-me-up? Try this: a lingerie set sold by a Japanese website that makes you look like a cat. A sexy cat. 
No, it's not a Halloween costume. And it's not lingerie for cats—that's already a thing.
An online store called Felissimo's Nekobu (which translates to "cat club") is selling the "flufeel" lingerie set, which includes a bra that looks like cat ears and underwear with a detachable tail. The tail looks less like an actual cat's and more like an oddly shaped phallus. But who cares—it's $35.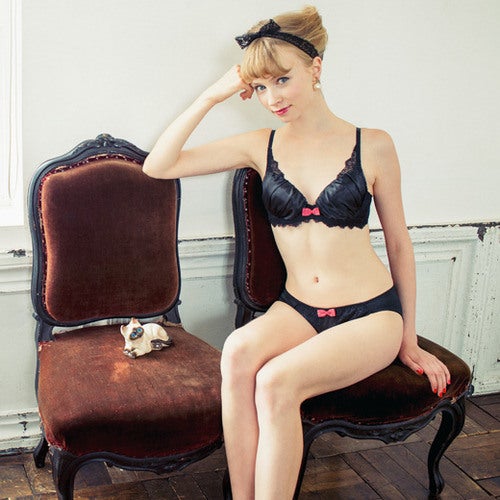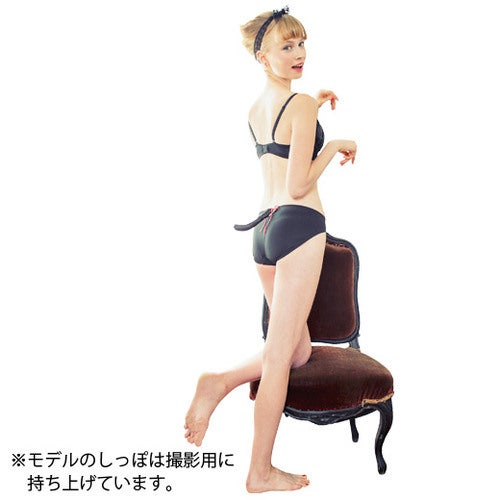 If black cats aren't your thing, it also comes in two other colors.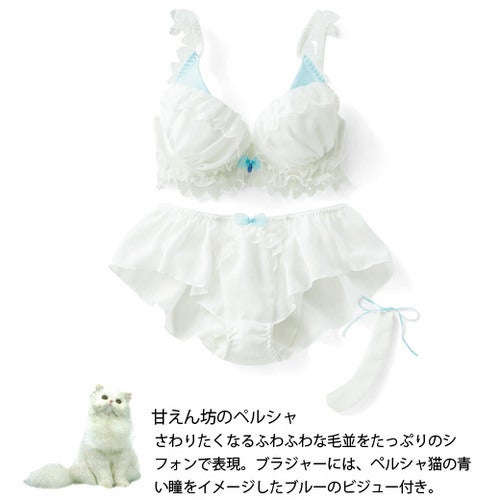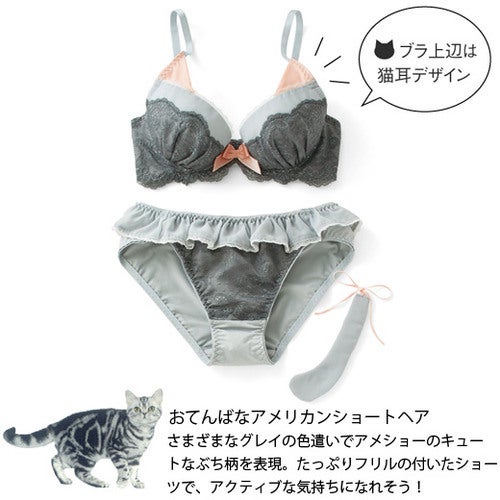 If this set is a little too demure for you, there's this crochet Hello Kitty G-string to spice things up for the cat lover in your life.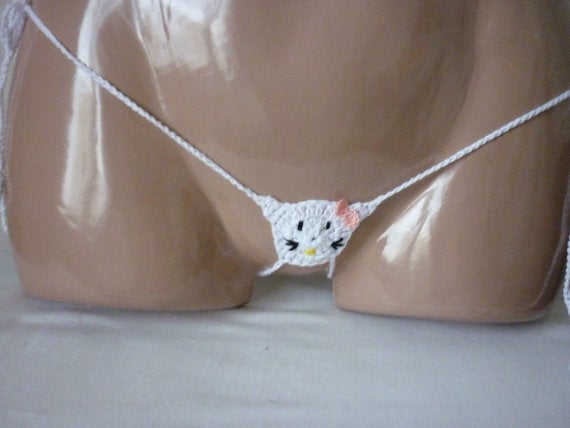 Or maybe your bedfellow has a thing for a certain cat—Grumpy Cat, specifically. Don this handpainted (!) bra and go to town. Sexy Town.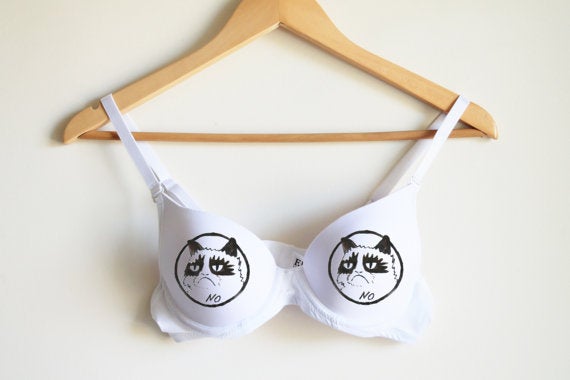 And if you want to throw all subtlety out the window, this dominatrix-meets-cat set is for you.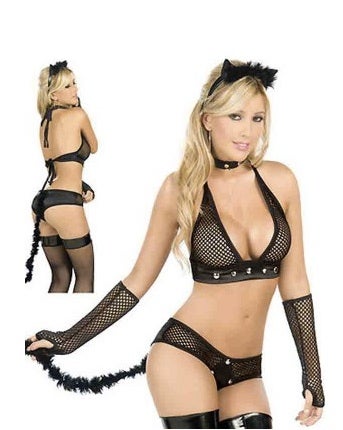 All this lingerie gives new meaning to "cat lady."
Photos via Felissimo