Caleb Medley has yet to awake from a coma, after being shot in the face at The Dark Knight Rises premiere in Aurora, Colo. that left 12 dead and 58 other injured. But when he does, he could have upwards of $2 million in medicals bills, according to CBS News.
On Monday, the Daily Dot reported a fundraiser for Medley had gotten off to a relatively anemic start. But there's some good news for his family: After some mainstream media attention, donations have skyrocketed, from about $1,500 to more than $240,000 in just 48 hours.
Medley was celebrating the week of his life last Friday: His wife, Katie, was scheduled to be induced into labor on Sunday, and the aspiring comedian had just made the second round of a major comedy contest in Denver.
He was watching The Dark Knight Rises with his wife and friends early Friday morning when a gunman strolled into the Century 18 movie theater in Aurora, Colo. and opened fire. Medley has lost an eye and suffered brain damage. Adding to his suffering: Medley doesn't have health insurance.
Thankfully Medley's friends and family worked hard to raise money for their fundraiser. After landing an interview on CBS News, they've already reached half of their goal of $500,000.
Even better news for Medley: He's now a father. Just one floor down from Medley on Tuesday morning, Katie gave birth to a baby boy, Hugo Jackson Medley.
Medley was still in critical condition at the time. But when Katie brought Hugo to visit him later in the day, Medley told them "I see you" the only way he could.
As the support page for his Facebook page noted:
"His blood pressure rose, his pulse rose, and he was squeezing Katie's hand harder than he has since he's been in the hospital."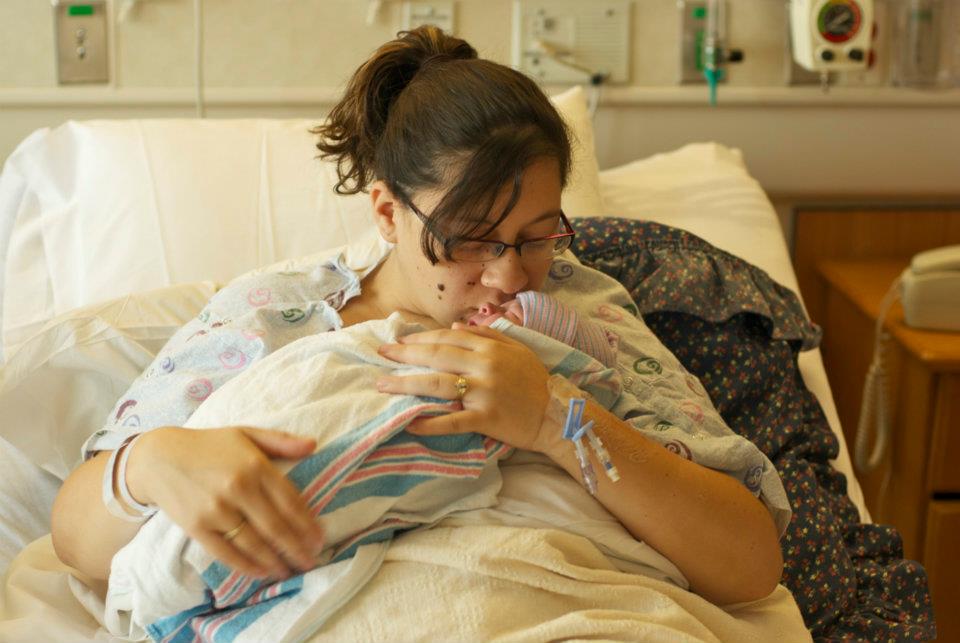 Photos via Support Caleb Medley/Facebook