The Buffalo Wild Wings Twitter account was compromised Friday evening, leading to a series of tweets posted from the account spouting racist and sexually explicit content.
Following the tweets' removal, a Buffalo Wild Wings spokesperson confirmed to the Daily Dot that the account was hacked and said the company is seeking action against the hacker(s).
"We're sorry that our fans had to see those awful posts, which obviously did not come from us," the spokesperson said. "We are in touch with our Twitter representatives and will pursue the appropriate action against the individuals involved."
The inappropriate tweets were deleted within minutes but have been preserved on internet archives and in screenshots. Two of the messages included the N-word and another made a reference to "cum."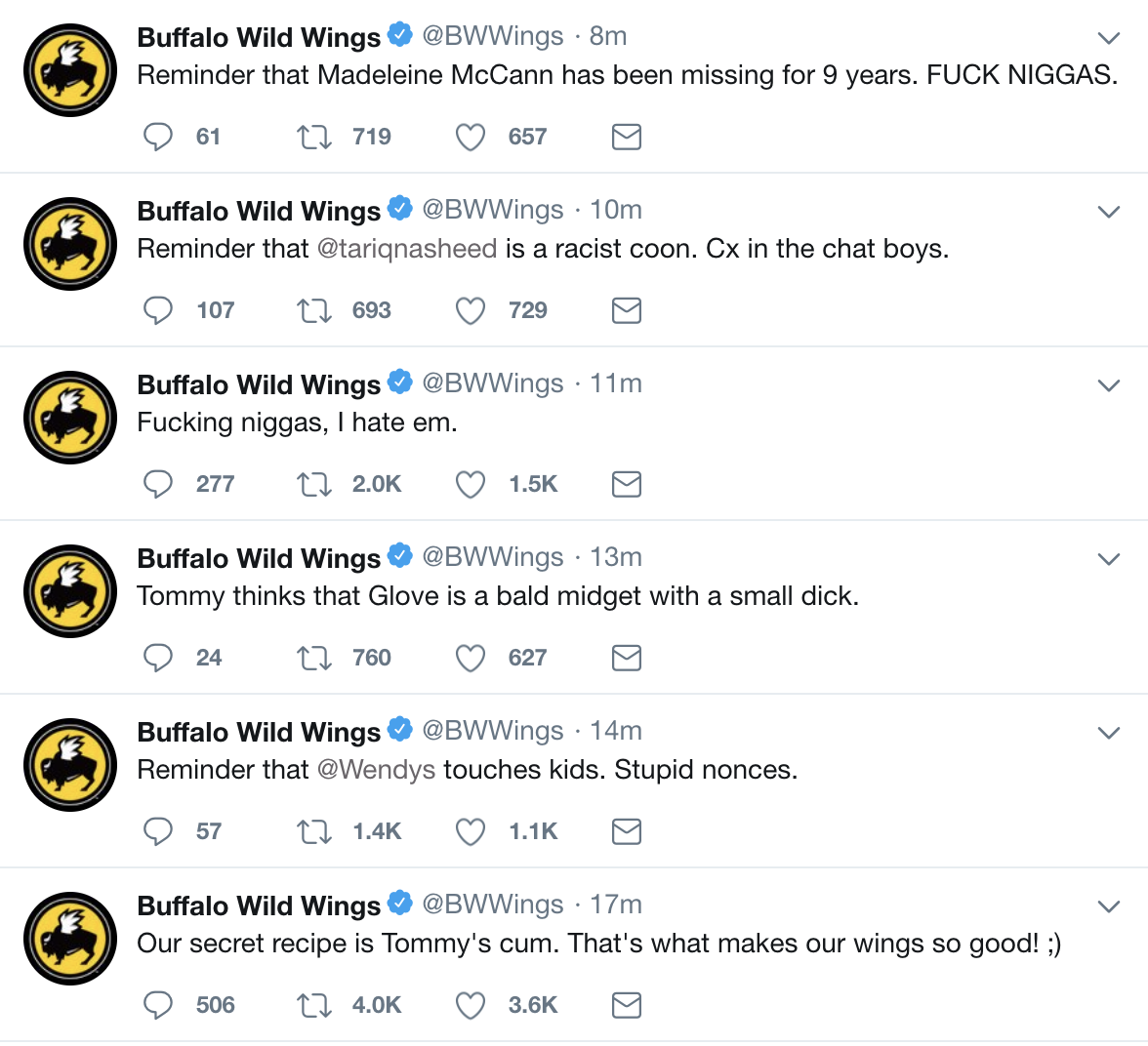 One tweet posted during the hack included a photo of a person with a scarf covering their face. It is unclear whether the person pictured was involved in the hack.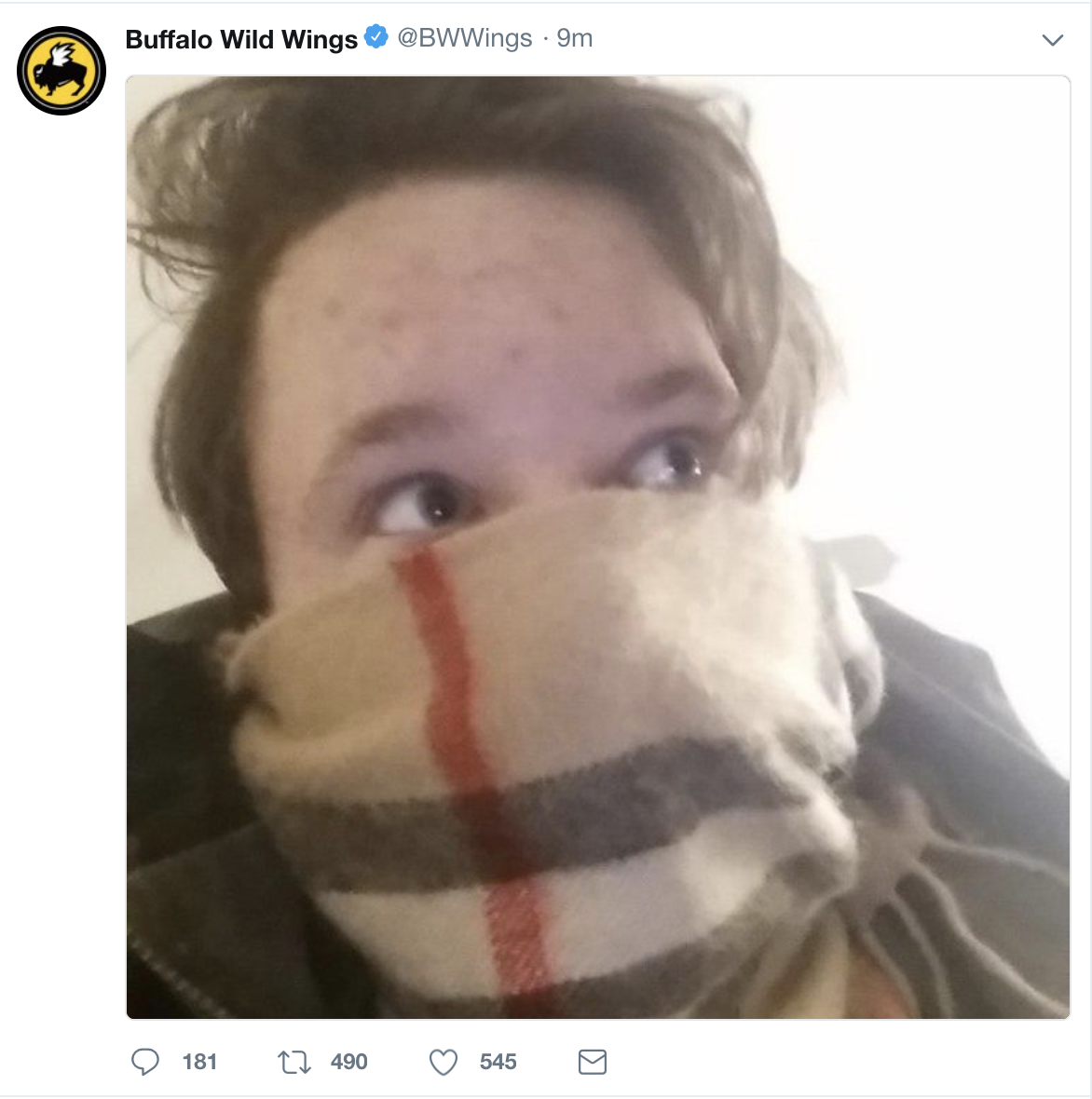 As the uncharacteristic tweets rolled in from the company's account, people on Twitter joked about the incident.
https://twitter.com/RonanFarrow/status/1002705637988552709
Well my vacation has been nice but it's time to go back to work as the Buffalo Wild Wings social media director. Time to take a big drink of water and see what I missed.

— Regular Everyday Normal Guy (@DiaIUpModem) June 1, 2018
Ok I want to know who gave the Buffalo Wild Wings password to Roseanne

— lukeonfilm (@lukeonfilm) June 1, 2018
Buffalo Wild Wings CEO when he found out the social media intern made the Twitter password "BuffaloWildWings" pic.twitter.com/ECcWNJK69g

— Leed (@pc_leed) June 1, 2018
https://twitter.com/misterpatches/status/1002701851010224130
For some, the incident was far more serious. Tariq Nasheed, a film producer, called for a personal apology from Buffalo Wild Wings after one of the now-tweets described him as a "racist coon."
I don't know if they were hacked or not, but I'm still waiting on Buffalo Wild Wings to issue me an apology for this tweet about me. So far they have been pretty quiet. @BWWings pic.twitter.com/TLLfMDLOTC

— Tariq Nasheed 🇺🇸 (@tariqnasheed) June 2, 2018
Update 10:17pm CT, June 1: Buffalo Wild Wings posted an apology message to its Twitter followers late Friday evening, saying the hack "wasn't funny."
Well, we were hacked. And it wasn't funny. We apologize for the awful posts, which obviously did not come from us.

— Buffalo Wild Wings (@BWWings) June 2, 2018