Tinder has been in the news more than usual this week after the company settled a sexual harassment lawsuit brought against it by Whitney Wolfe, former cofounder and VP of marketing. But you don't have to be part of upper management to partake in skeezy sexual harassment on the swipe-based dating app.
Enter a college sophomore at a St. Louis, Mo., university who found himself bored by an organic chemistry class over the summer. The student dispatched an email to BroBible on Wednesday stating that he had sought to cure his serious bout of boredom through some good old fashioned trolling. "To pass the time, I started messing around on tinder. Things escalated very quickly," he wrote.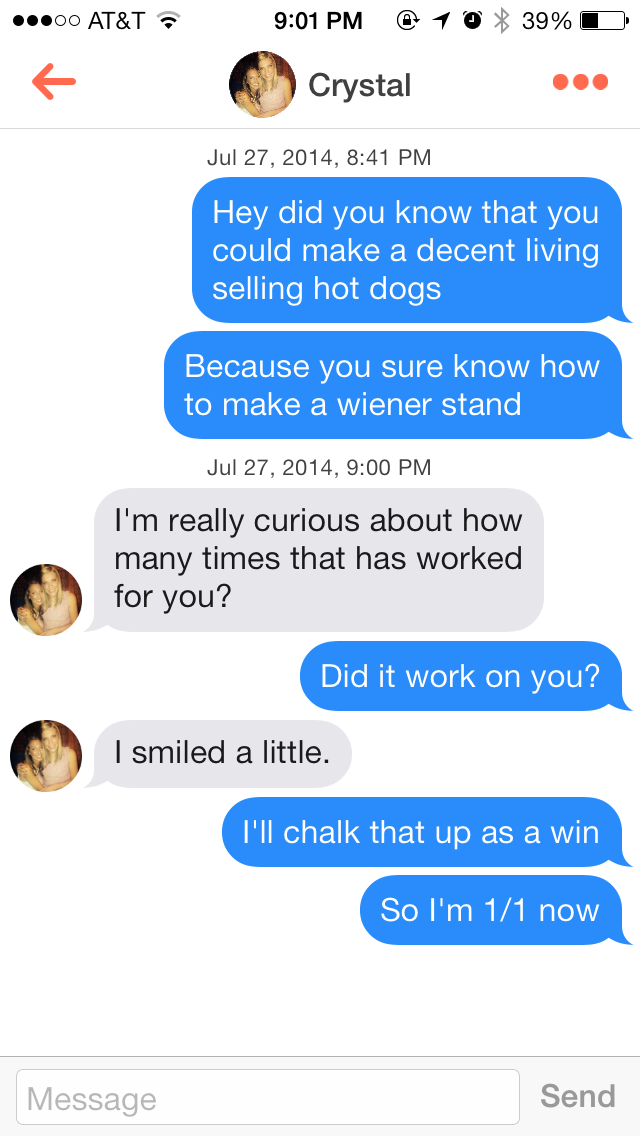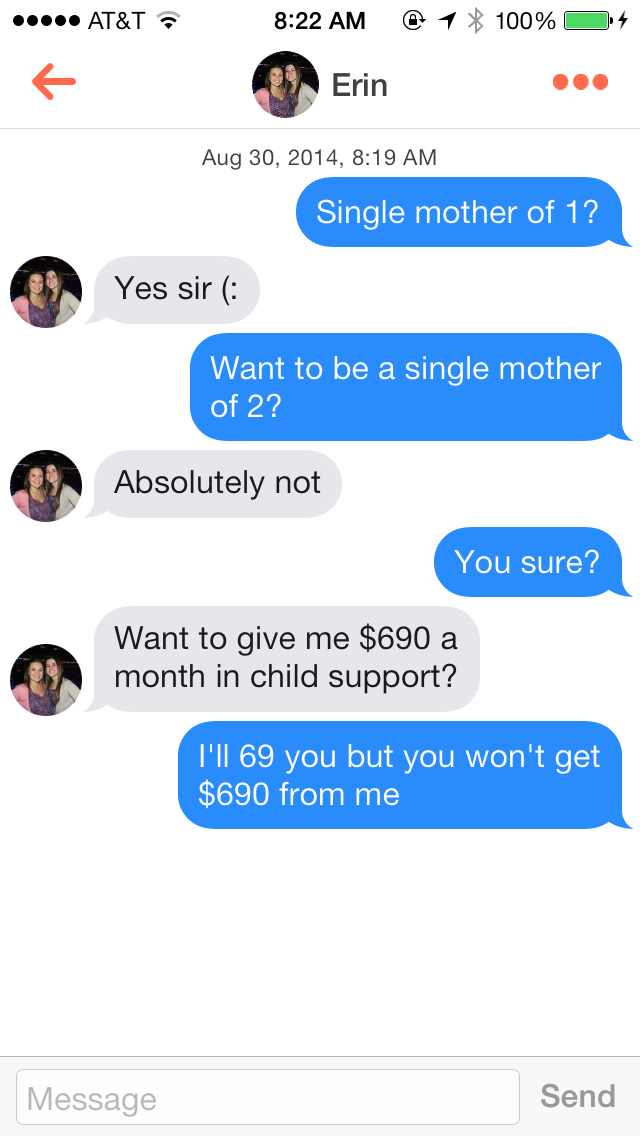 Attached in his email was a gallery of screenshots, encompassing over 40 interactions with separate women on the app. After a cursory scan of the first few conversations, his game becomes apparent: He simply barrages his matches with as many aggressive pickup lines as he can find scrawled on bathroom walls or in the annals of Urban Dictonary and waits for the fallout.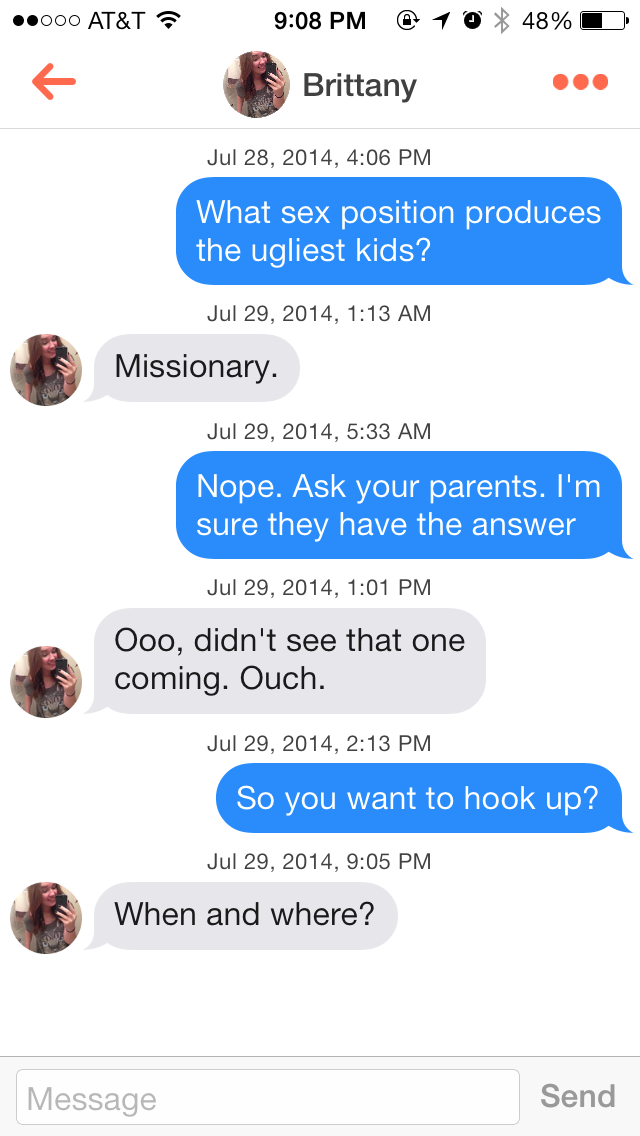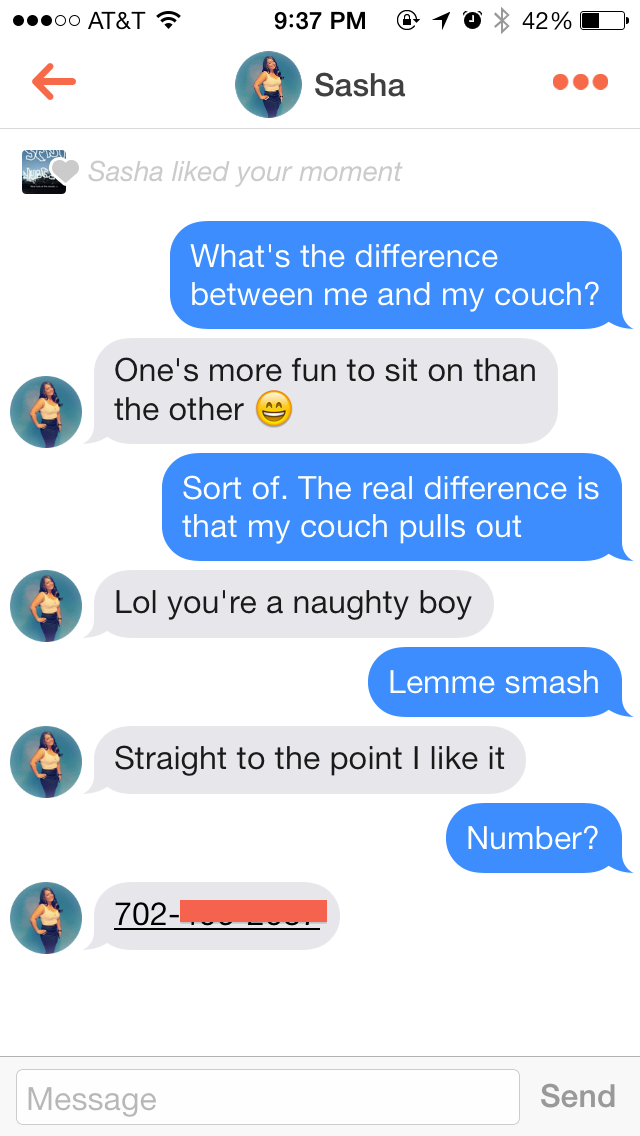 Perhaps what's most surprising is the success that his gross sexual trolling generated, with one woman even sending him three nude photos. While Tinder provides men a chance to use crude icebreakers they're too cowardly to use in a bar for fear of getting a slap to the face or a drink thrown at them, it doesn't mean the opportunity should be turned into a pastime to be celebrated on Reddit.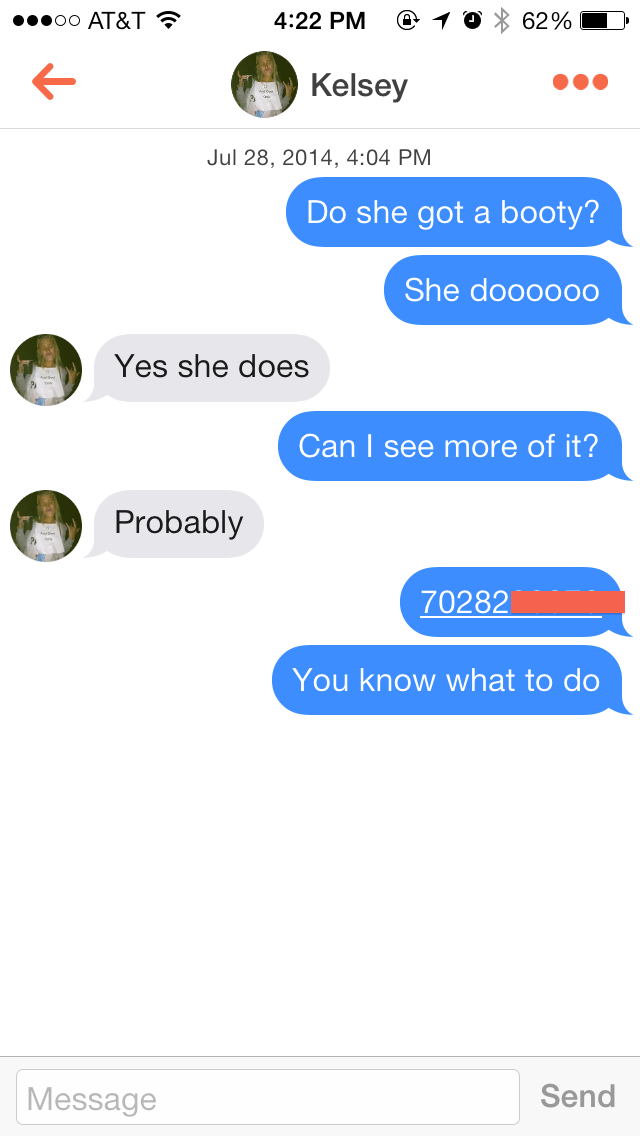 The popular r/Tinder subreddit has become a hive of posts such as these, turning misogynistic trolling into a mobile game as common as Candy Crush. Ladies of Tinder, you really ought to stop rewarding bad behavior with nudes; it's only going to bring on waves of Tosh.0 viewers and Reddit neckbeards trying their hand at negging you. 
H/T BroBible | Screengrabs via Imgur, photo via velkr0/Flickr (CC BY 2.0)