Hey, Internet gazillionaires! Wanna contribute to an extremely worthy cause? No, it's not for feeding the orphans in Africa. It's for feeding the two orphans on this British lady's chest.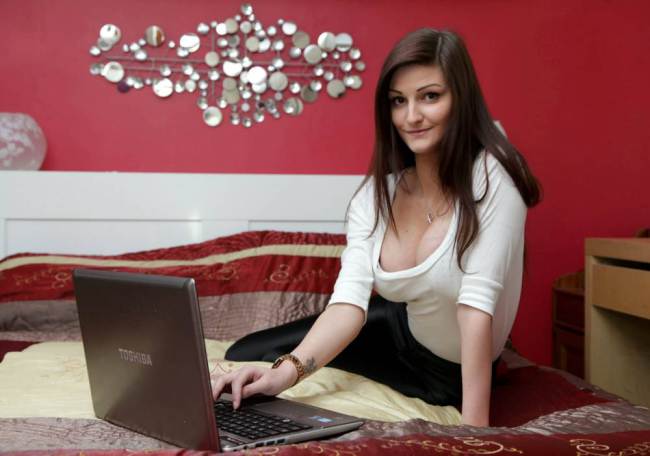 23-year-old Gemini Smith says she recently raised 4400 pounds, or approximately $7,444 US dollars, to fund her breast augmentation surgery on MyFreeImplants.com, a crowdfunding website that allows total strangers to donate money to your implants. Thanks to the magnanimous individuals at My Free Implants, Smith was able to fund her surgery, which took her from a 34A cup to a 34DD. 
This is what she looked like before the surgery: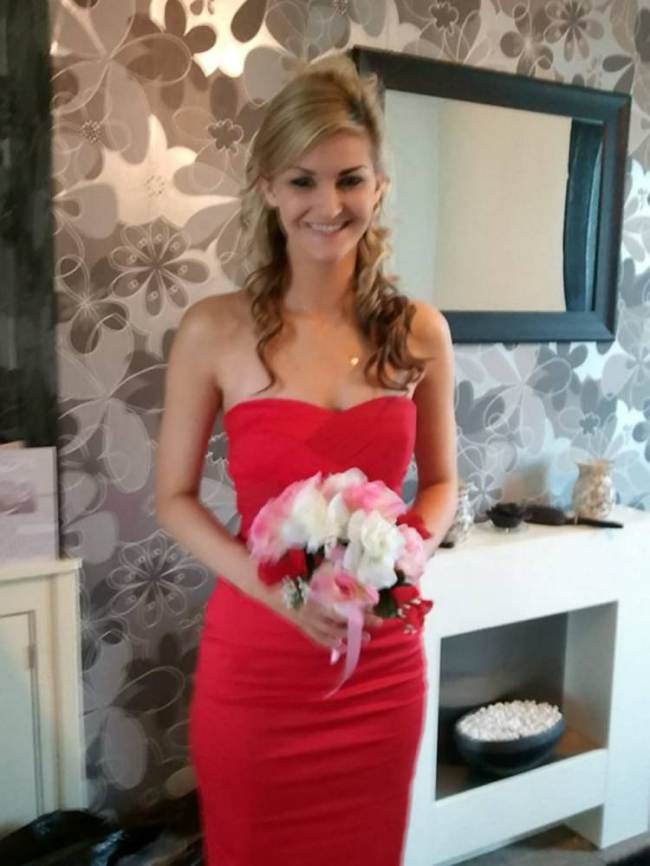 And here's what she looked like after: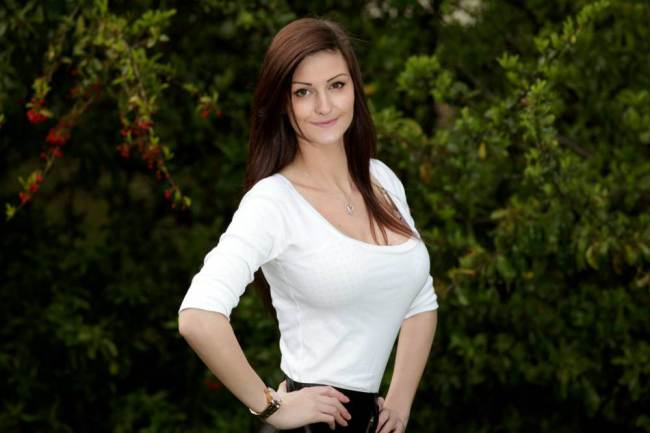 Photos via Metro UK
Smith, who works as an undertaker (which is like, what? Why shell out 7 Gs on those sweater puppies if the only people who are gonna see 'em are dead anyway?) says that prior to the surgery, she was always deeply self-conscious about her small chest, which she says made her feel like "a 12-year-old boy." But apparently, undertaker's salaries aren't what they used to be in the U.K., because she couldn't afford the surgery on her savings alone.
So Smith decided to turn to the charitable souls at My Free Implants, which allows users to "invest in breasts"—their tagline—by donating to women who are looking to upgrade a cup size or two or five. Of course, there's a catch: Women on My Free Implants are expected to chat via webcam with investors, who dole out "chat credits" to talk to them.
Basically, My Free Implants is a cam site, but Smith insists that she never felt pressure to do anything she was uncomfortable with on the platform. "It's more like a social network. Because of the nature of what you are wanting done people expect you, or want you, to show something or do something," she explained. Or, in Gemini Smith's case, two 32A somethings.
While one might be tempted to dismiss sites like My Free Implants as trashy or cynical, what Smith did ultimately isn't that different from what thousands of women—307,000 in 2011 alone, to be exact— do on a daily basis: work hard to raise money for an expensive cosmetic surgery procedure. Whatever you might think of boob jobs themselves or of Smith's methods for obtaining one, it's difficult to ignore their effectiveness—just as it'll be tough for Smith to ignore the onset of enormous breast-related crippling back pain in a month or two.
H/T Metro UK | Photo by Matt Gillman/Flickr (CC BY 2.0)