The majority of mainstream porn sites featuring Black people are racist. There, I said it.
The videos you'd find on popular sites like Pornhub are riddled with stereotypes and fetishization. You see it from the jump in the hypersexualized and offensive titles and plots.
As the nation and a number of private companies begin to look at their contributions to racial inequities the porn industry continues to be called out for perpetuating the same racist tropes, having fewer roles for Black people, unequal pay, and poor treatment.
"Most companies have put out statements saying they support Black Lives, but have been silent when faced with public criticism about their own shortcomings on the matter. It shows that these displays are performative at best," performer Lasha Lane told Vice.
While mainstream sites leave little room for the performers and viewers to experience an authentic gamut of Black sexuality, there are a number of other websites, directors, and performers you can support who are putting out more ethical and inclusive content.
1) Shine Louise Houston
Shine Louise Houston is a powerhouse and arguably the most prominent queer Black woman director in the porn industry. She is regarded as a pioneer for creating films that center inclusivity in front of and behind the camera and has won dozens of awards for her work.
Houston's work is conscience in representing an array of body types, abilities, gender expression, sexual orientations and races.
"Whoever wins the war gets to write the history, right? So whoever's behind the camera is basically writing the story. And if all we have are white cis guys writing their story, those are the only stories we have," Houston said in 2018 interview with the Daily Dot. Here's where you can find her work: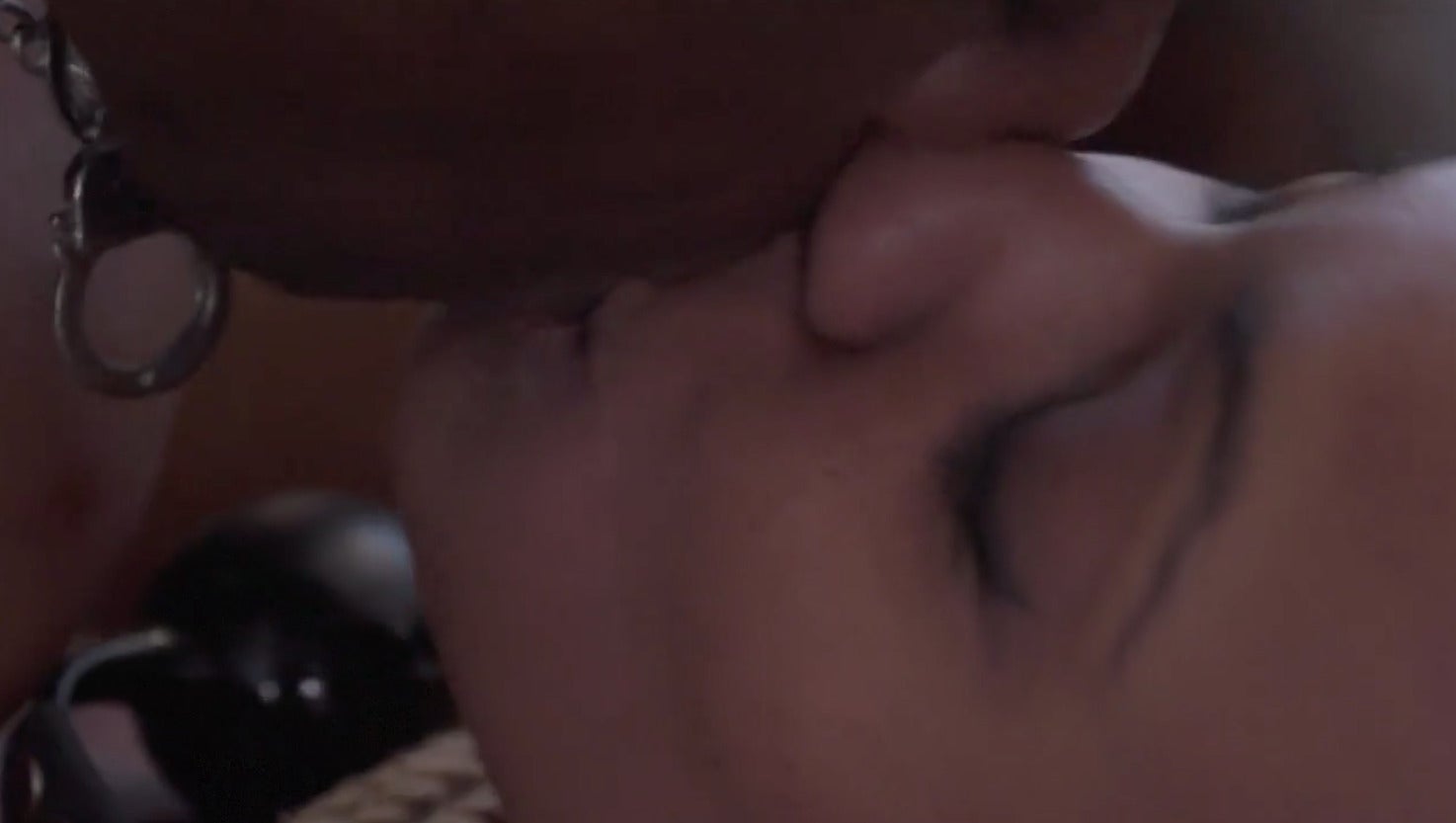 Pink and White Productions is an independent production company that describes itself as the "hot bed of queer sexual cinema." Some of its Black led films include Bed Party: Jack HammerXL & Nikki Darling, about a Black couple exploring BDSM in a thoughtful way and SNAPSHOT, an erotic suspense thriller.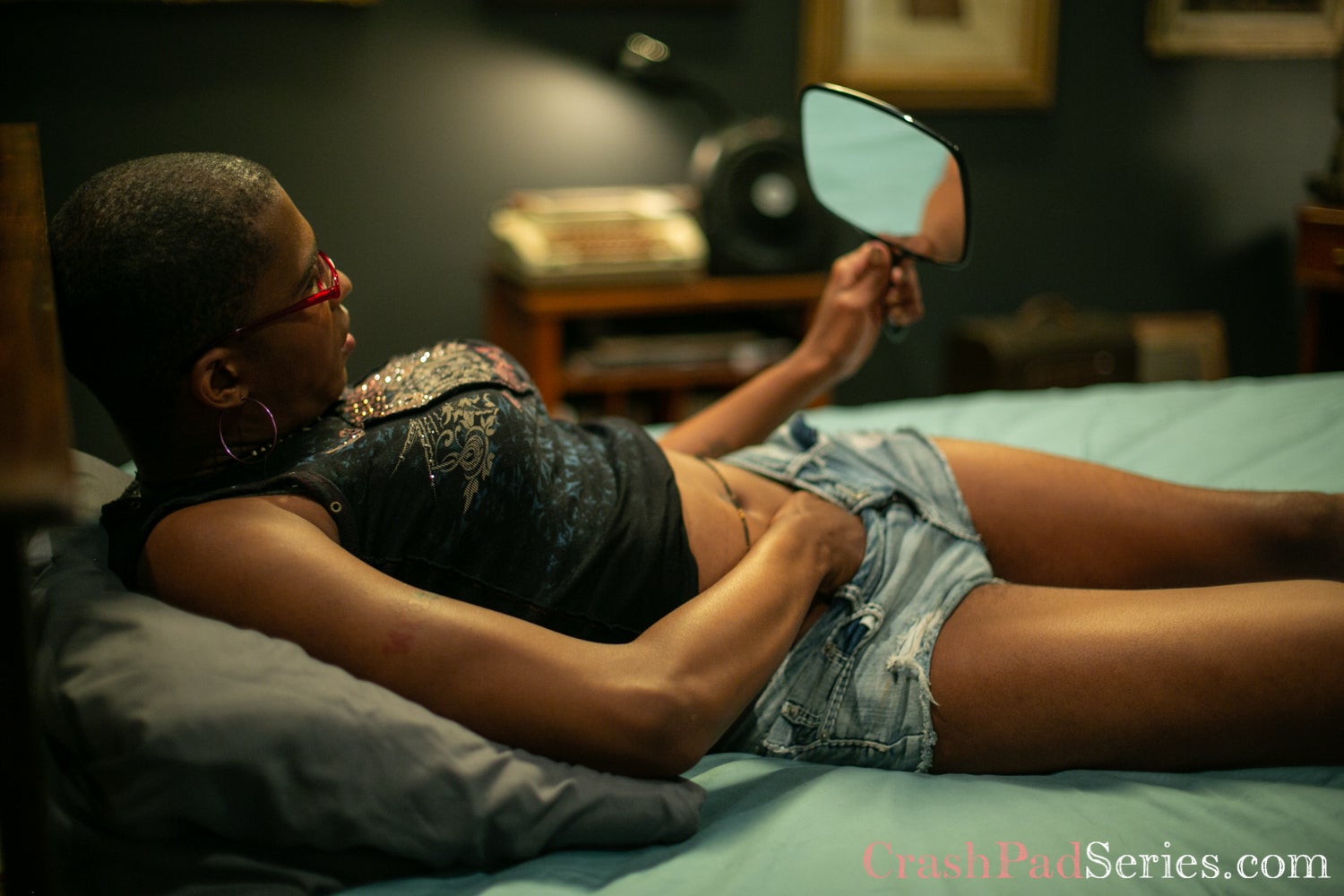 CrashPadSeries is a known favorite in the world of inclusive porn. The series is a continuation of The Crash Pad, a secret San Francisco apartment whose key gets passed around so queer people can use it for their sex rendevous.
Black stars to check out: Venus Selenite, a queer genderfluid trans woman with a penchant for femmes of all genders and kitten play; Indigo, who's fond of fishnets; Bear, who's turned on by cum butts and healer and magical practitioner Goddess Ixchel.
3) PinkLabel.tv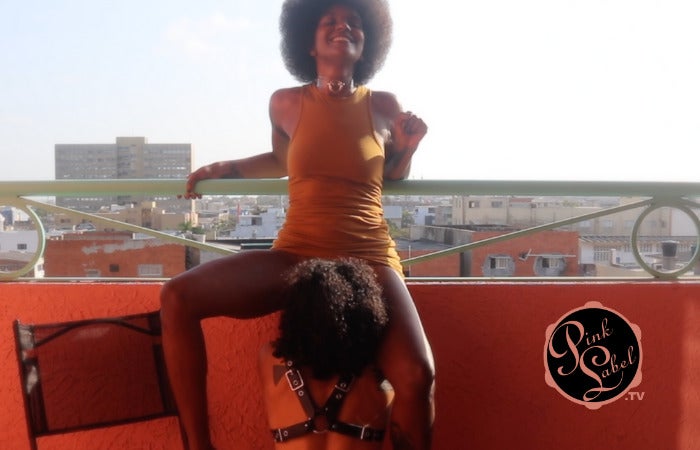 PinkLabel.tv hosts a ton of Houston's work along with other indie and feminist films that she curates. The site, which operates on a streaming platform that has a section titled "POC Porn: Celebrating People of Color in Adult Films," which of course includes a number of Black led films like My Muddy Valentine, Enactone, and Eat Me Outside.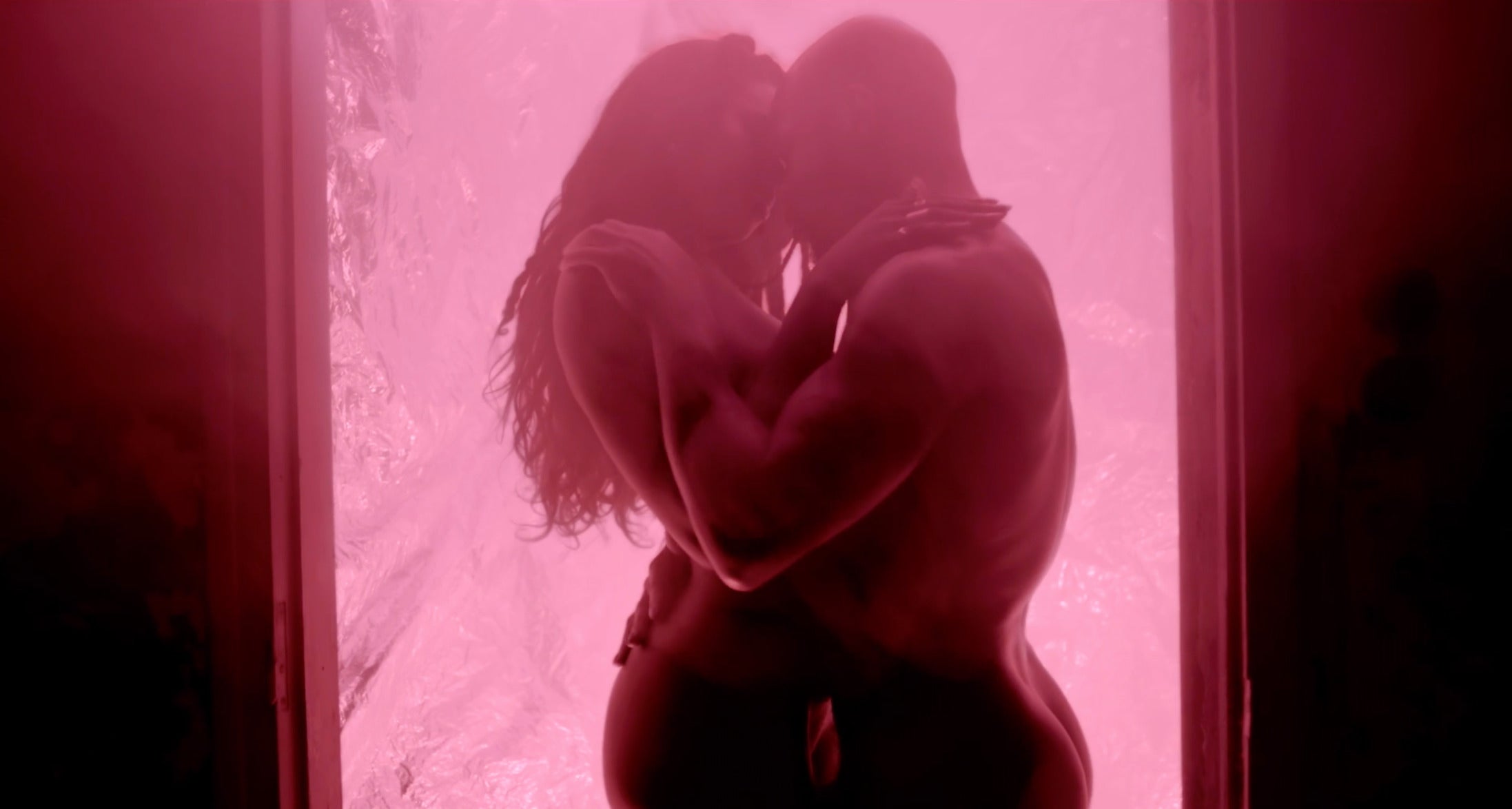 XConfessions was founded by Erika Lust, whose work is known for beautiful cinematography and diversity in casting. Director Fenaux Barleycorn, who is mixed race, told i-D that she makes a point to hire Black people on set and was the site's first director to cast two dark-skin Black protagonists in an effort to combat colorism.
The film Barleycorn is referring to is "Another Sex Dimension" about two old-time friends reuniting and being pulled into a magical dimension.
"Creativity is not only about what you write, film and how you do it, but also how you position yourself within the industry and what models you change," Barleycorn told i-D.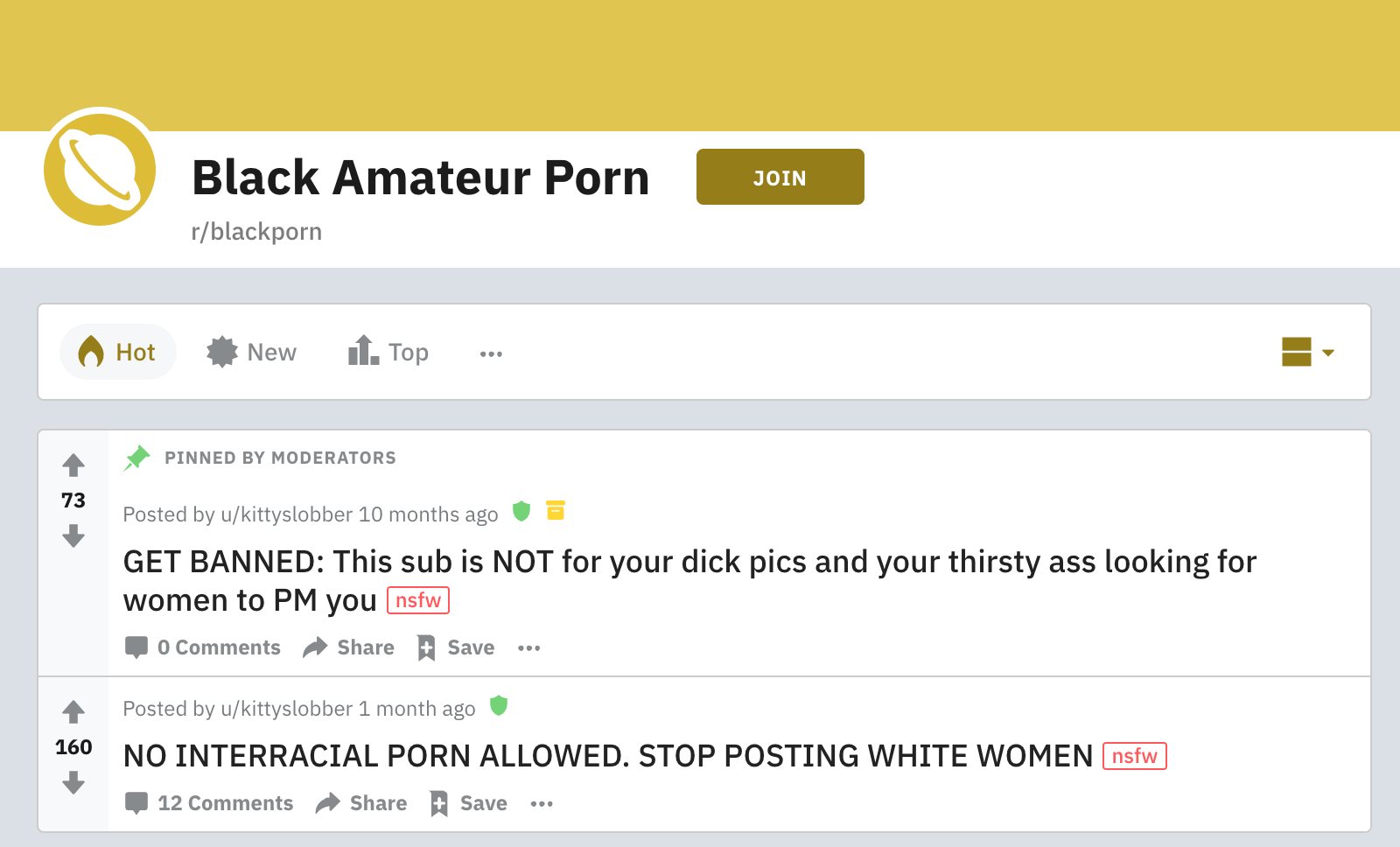 Good ol' Reddit and its tried and true threads. The Black Amatuer Porn subreddit hosts amateur and homemade videos and pictures of Black people masturbating, posing sexily for the camera, and, of course, having sex. The thread specifies that it's meant for "Black on Black sex only," and a pinned a moderator request asks people to not post interracial porn or white women.
The majority of content on the subreddit features Black women—mostly with mainstream body types—and some videos of heterosexual couples or queer couples having sex. A chunk of the posts is people's direct content submissions. Women are allowed to sell and promote their own content on the thread.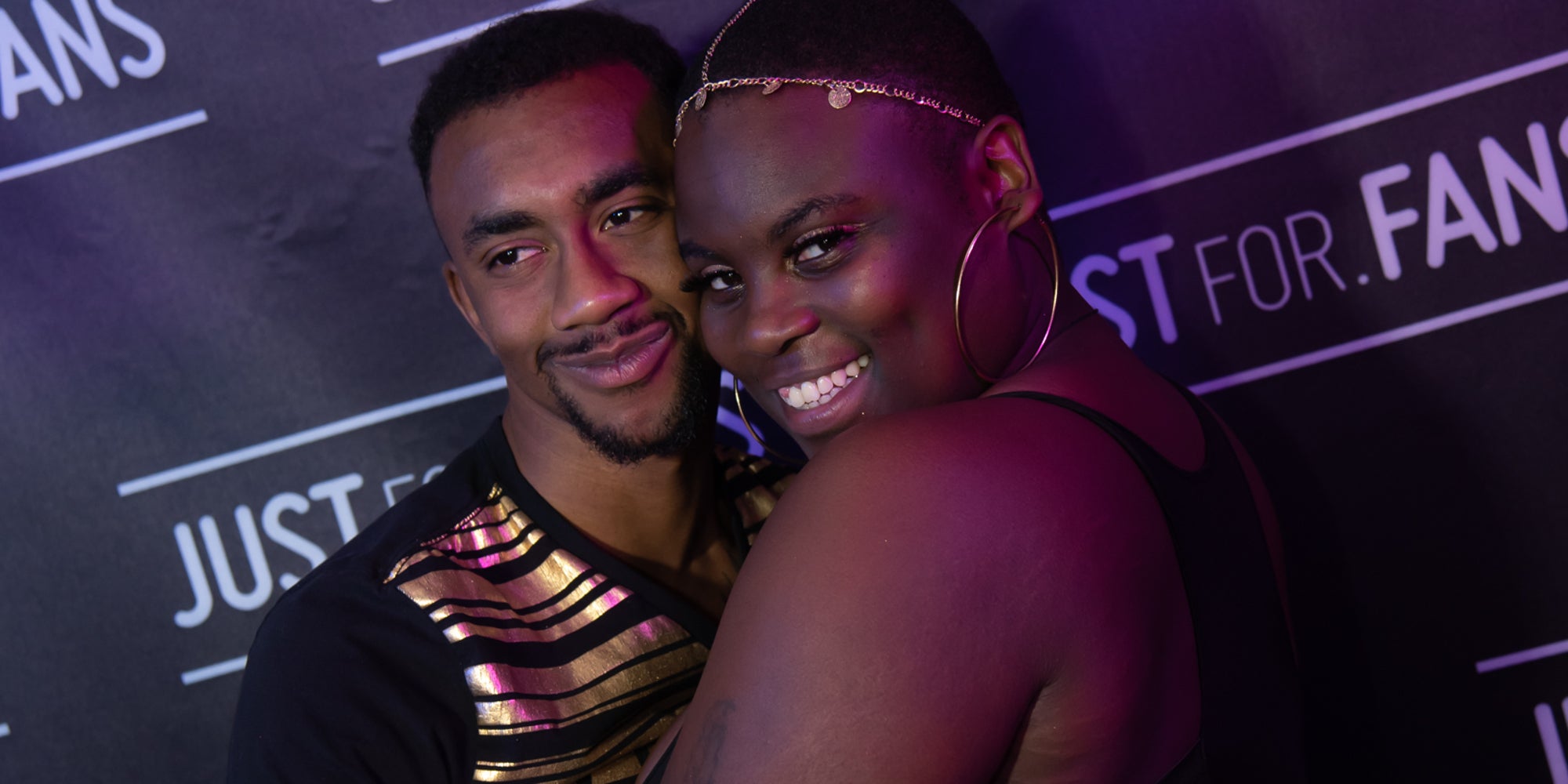 Both OnlyFans and JustFor.Fans let NSFW content creators to host their photos and videos directly with viewers and get paid through fans' monthly subscription dues. Though there's controversy about whether these sites offer enough protection for their creators, the general consensus is that on the money side of things, content creators are often able to take home a better percentage of their earnings than they would through traditional porn.
There are thousands of creators on the sites, so you're bound to come across a Black star whose content you enjoy.
5) NSFW visual novels
Here's a twofer. The Visual Novel Romance Collection for Black Trans Lives is a collection of 14 NSFW games that consist mostly of queer adult visual novels. The bundle costs $130, but keep an eye out for deals; the bundle previously went on sale for $10.
While the game characters aren't majority Black, the proceeds from the super sale fundraiser went directly to the Okra Project, a collective that pays Black trans chefs to visit the homes of fellow Black trans people and make them a home-cooked meal at no cost to the recipient.
6) Audio Erotica
There are plenty of audio erotica apps gaining popularity and some classic NSFW audio Tumblr accounts out there, but many of the readers are white, and/or their physical identity isn't revealed.
Cara Thereon is a Black erotica writer, blogger, and narrator. You can find Thereon's work on their personal website and listen to their audio erotica on Girl on the Net. The audio site also does a good job of representing diversity across race, gender identity, body types, and age in illustrations accompanying their audio.