Love or hate it, the furry community is here to stay—and so is its porn. Artists, writers, game developers, and creators of all sorts regularly pen 18+ furry material for their fellow anthro fans. And on the smutty side of the fandom, furry porn comics are among the most popular medium.
Comics offer one the few opportunities to see furry characters in motion, interacting with each other and expressing themselves. It's a rare gift in a community where most porn is created by freelance smut peddlers who are often a tight budget, making animated series difficult or outright impossible. Comics, on the other hand, allow creators to tell stories without technical and financial constraints. Just write a script, illustrate it, and you're set.
The internet features a wide assortment of furry porn comics. Storylines range from gay pairings to kinky stories featuring fetishes like macrophiliam, bondage, and vore. If you're looking for the best adult furry comics that furrydom has to offer, read on for our top recommendations.
The best furry porn comics
1) Best furry porn comics subreddit: r/yiffcomics
There are a lot of porn comics for furries out there online—arguably too many. Luckily, Reddit's r/yiffcomics lets users keep an eye out for new comics and request art they want to reread but lost while browsing the web. The subreddit is extremely friendly to comic requests, too, making r/yiffcomics a great spot to look into new furry porn genres or request the source for a comic's stray panel.
Not unlike its sister subreddit r/FurryPorn, r/yiffcomics runs on a submission tag system: Users must post the comic's title, its author, characters' genders, and any applicable fetishes. The subreddit is relatively inclusive, too. The community bans "cub porn," or illustrated depictions of underage anthro characters, and racist, homophobic, and transphobic hate speech are all prohibited. This makes r/yiffcomics a great spot to find and discover adult furry comics, particularly on a site like Reddit where laissez-faire moderation is all too popular.
2) Patreon's best furry porn comics artist: Meesh
Paying for your porn is one of the best ways to support adult artists, and there isn't a better furry adult artist to support than Meesh. Well-known within the furry fandom for his smut, Meesh's Patreon features high-quality furry comics about "characters old and new," with three new comic pages produced per month at the minimum. Stories feature gay, straight, and bi pairings, and Meesh hosts different tiers for exclusive access. Interested newcomers should start with the Silver Tier subscription, which offers access to his work for $6 per month.
3) Best gay furry porn comics: Boystown
Published by adult furry webcomic site Hardblush, Boystown features a series of collegiate-themed furry comics built with queer men in mind. There are over 200 pages of comics from a wide variety of Hardblush artists, and each of Boystown's comics feature their own distinct style. While some of these comics are more western-oriented, others are clearly inspired by yaoi hentai, making Boystown a fantastic choice for gay furries with a soft spot for anime porn.
Boystown is available digitally or through a special physical edition. The latter is currently out-of-print on Hardblush, and circulating editions can be quite expensive. But the special edition digital release only costs $19.99 digitally, making its ebook a go-to for gay furry smut.
4) Top free furry porn site: Yiffer.xyz
Free ethical porn is generally considered an oxymoron, especially among artists. Although furries have strong standards for sharing art, plenty of sites host stolen furry porn either sold by artists or posted without listing its creator, both of which come at the creator's expense. Yiffer.xyz doesn't do that. Instead, it offers an enormous free library of furry porn mixed with a rules section that protects artists' copyright and pulls stolen material.
Yiffer.xyz works a bit like e621, The Yiff Gallery, and other booru imageboards. Users can filter in (or out) specific content and explore tags to find their preferred comics. These range from "kissing" and "feline" to "anal" and "big penis," promising an enormous collection of adult content with each search. While Yiffer.xyz is much simpler than E621 and its sister sites, the site offers high-quality comics curated for users' enjoyment on a fast and clean site designed for easy browsing.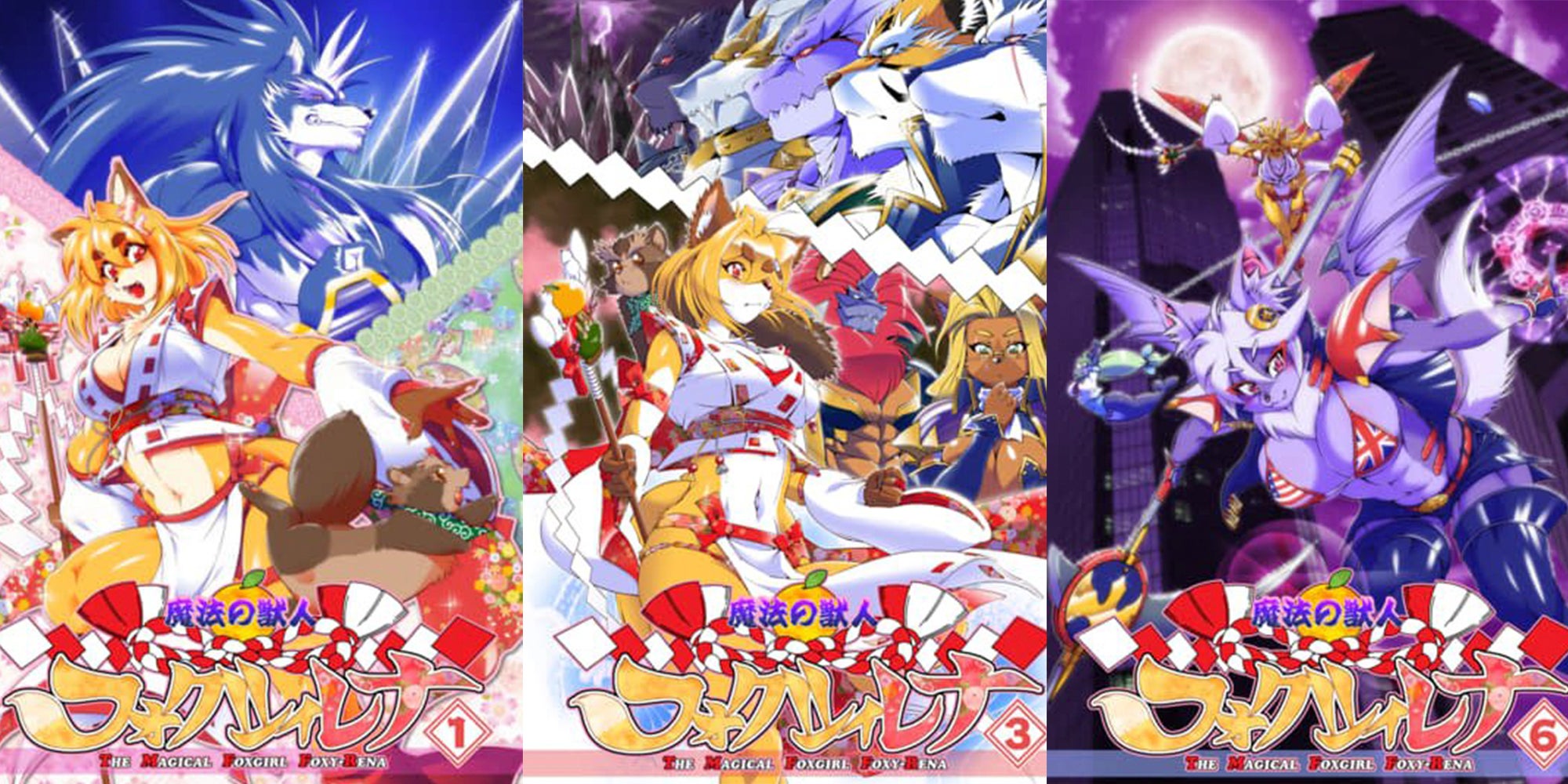 Hentai fans know that Fakku is the place to find uncensored games, anime, and—of course—comics. And if you're looking for a horny monster girl who crushes her enemies while satisfying all kinds of fantasies, Amakuchi's The Magical Foxgirl Foxy Rena might just be the furry hentai porn comic for you. Imageboard site E621 describes Foxy-Rena as "a buxom young woman" with fox heritage whose mission is to fight armies of monsters "in the name of love and justice!" You can expect lots of explosive smut, too, from creampies to paizuri, the Japanese word for "titty fucking."
The 10 chapters of The Magical Foxgirl Foxy Rena come at $5.95 apiece. Or, if you're new to Fakku, you can read them for free for 14 days before committing to a subscription that gets you access to all of the hentai on the site.
4) Best slice-of-life furry porn comic: House Warming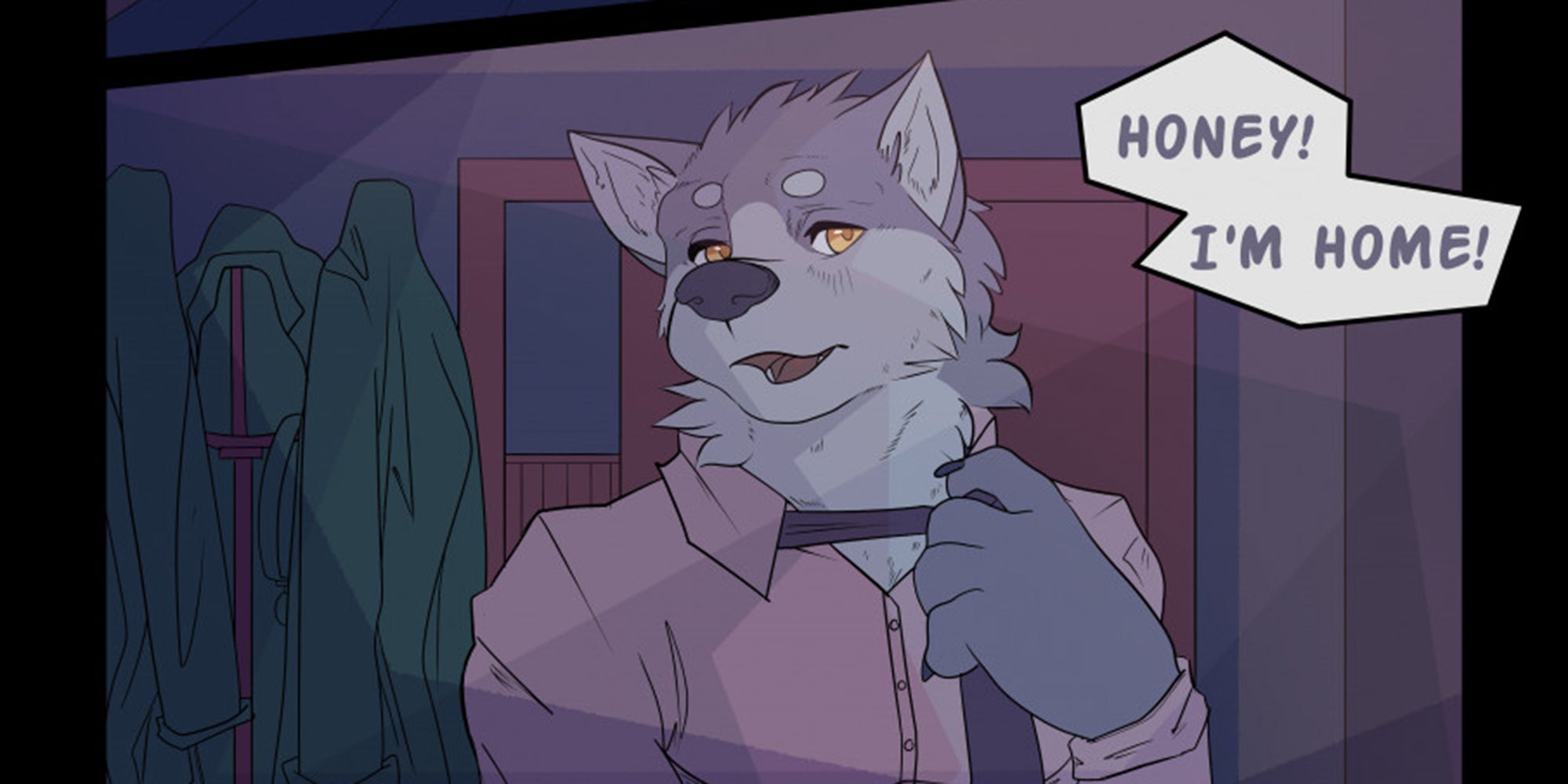 On Fur Affinity, users develop their portfolios and interact with other furry creators. Akin to DeviantArt, the forum is an ecosystem of original art and characters—and all it takes is a free account to unlock the NSFW side. Similarly, on first glance, artist SilverEdge's House Warming may seem quaintly domestic. But things heat up when furry partners Chris and Liam get into "some rough fun after work," as the artist explains.
The comic dives into several fantasies—"rough sex, BDSM, foot fetish, size difference and body worship," as SilverEdge explains—all within a consensual and trusting partnership that translates in the quietly beautiful illustrations.