Verizon is done with Tumblr. The American telecommunications company will sell Tumblr to Automattic, founded by WordPress co-creator Matt Mullenweg. But despite some optimistic words from Automattic's leadership, Tumblr users have questions for their new managers.
Founded in 2007 by tech prodigy David Karp, Tumblr played an enormous role in internet culture during the mid to late aughts. The site fostered a firmly left-wing millennial userbase, kickstarted thousands of artists' careers, and hosted an enormous library of NSFW content. After the Tumblr NSFW ban went into effect in December 2018, 18+ users and creators fled to services like Mastodon's fediverse and Twitter. The coming year ahead may be another turbulent time for Tumblr, especially as users demand an end to the ongoing NSFW ban. Here's what we know so far about Automattic and the future for Tumblr porn (or lack thereof).
Who bought Tumblr, and will Tumblr unban porn?
What is Automattic, and what does it have to do with WordPress?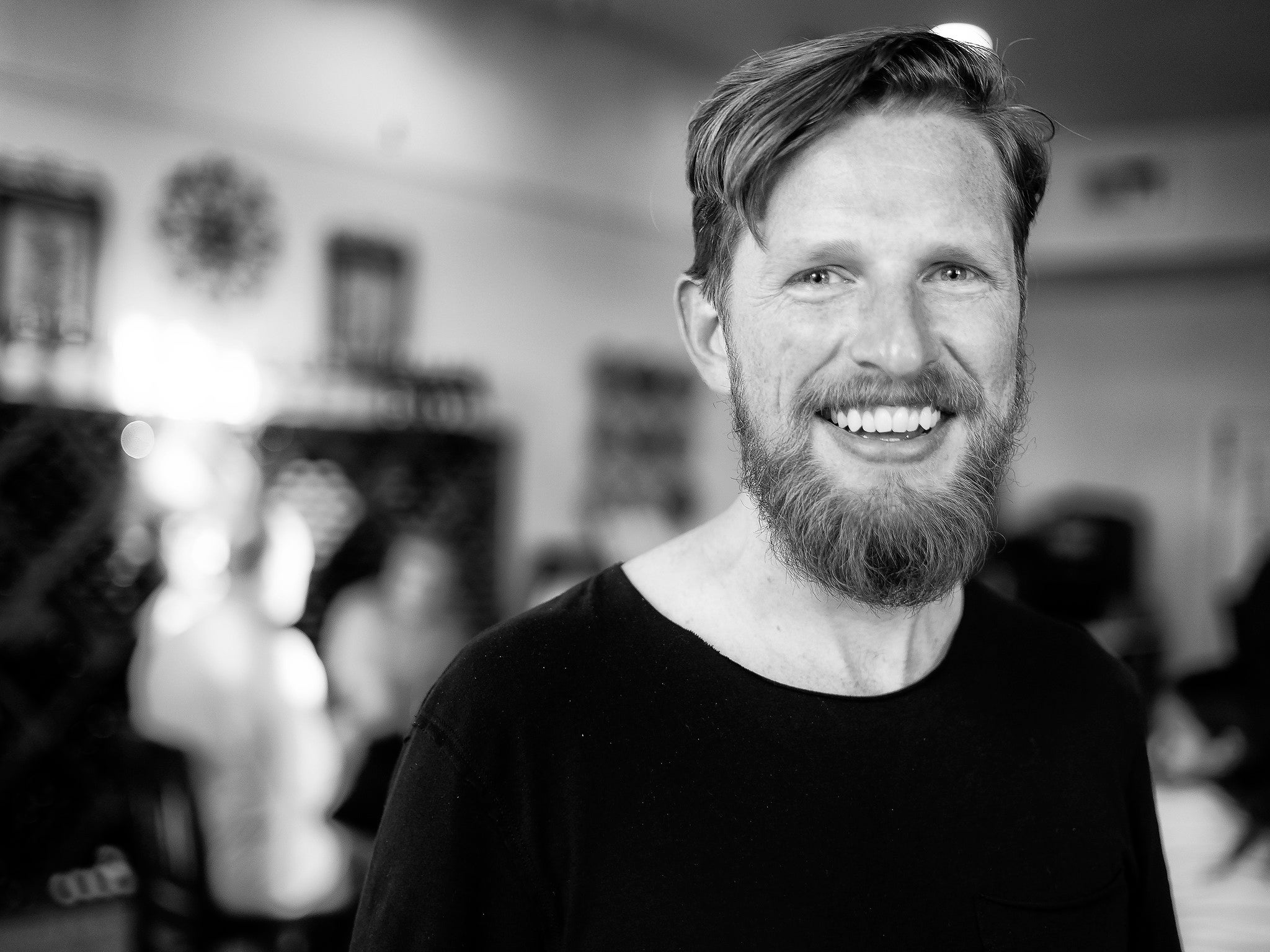 Automattic runs WordPress.com and a series of services connected to the WordPress content management system. These include anti-spam service Akismet, avatar system Gravatar, and the immensely popular WordPress suite Jetpack. While Automattic plays an enormous role in guiding WordPress's development, Automattic doesn't actually own the CMS. Rather, Automattic helps develop WordPress for the WordPress Foundation, which runs WordPress.org. Mullenweg directs the WordPress Foundation, but Mullenweg's company Automattic does not control WordPress, which is open-source and primarily designed through communal development.
On Aug. 12, the Wall Street Journal announced that Tumblr's parent company Verizon Communications agreed to sell Tumblr to Automattic. Automattic will reportedly take on 200 staff members, and Mullenweg's company "will look for ways WordPress.com and Tumblr can share services and functionality," the Journal reports. However, Mullenweg stresses that his company will not outright combine WordPress and Tumblr. "It's just fun," Mullenweg said describing Tumblr to the Journal. "We're not going to change any of that."
Wait, didn't Pornhub plan to buy Tumblr?
MindGeek's immensely popular tube site Pornhub hinted it would acquire Tumblr, but nothing came of it. It's plausible that a Tumblr acquisition was never a reality; Pornhub regularly announces PR initiatives to boost its brand.
When reached for comment in May, Pornhub Vice President Corey Price told the Daily Dot, "Our team is currently evaluating the merits and viability of an acquisition of the platform. We see great synergies and potential."
The Daily Dot reached out to Pornhub for additional comment.
Why is everyone talking about Tumblr and $3 million?
When Yahoo acquired Tumblr in 2013, CEO Marissa Mayer secured a deal that cost the company $1.1 billion for the microblogging platform. Six years later, Axios business editor Dan Primack reported that Tumblr sold to Automattic for "less than $3 million." Tumblr's modern evaluation is so low that Tumblr users could have crowdfunded the purchase themselves.
The internet jumped on the $3 million figure and turned it into a meme immediately.
https://twitter.com/mattyglesias/status/1161049036633313280
https://twitter.com/kateleth/status/1161050656532094977
https://twitter.com/SpicySmolMounty/status/1161296134544994304
it's official: the value of hentai is $998 million https://t.co/VJ7U086qtV

— Gene Park (@GenePark) August 12, 2019
https://twitter.com/TBSkyen/status/1161065200067469312
So why did Verizon sell Tumblr?
Tumblr was known for its subversive, geeky, 18+, and politically radical content. Each of these qualities made it a terrible fit for one of America's biggest, stuffiest, and most corporate telecommunications companies. It's like if Chick-fil-a purchasing a queer sex shop: The two organizations' values and business models are fundamentally incongruent, and they wouldn't work well together.
This became apparent after Verizon acquired Yahoo for $4.48 billion in 2017 and merged Yahoo into Verizon Media (then called Oath). Karp quickly departed the company, Tumblr introduced a safe mode hiding NSFW content, and Yahoo's vice president Simon Khalaf floated around monetizing Black Lives Matter by "converting [the community] into Yahoo media consumers," Vox reported in December 2018. December 2018 is also when the immensely controversial Tumblr NSFW ban arrived. A former staff engineer told Vox the ban was "in the works for about six months as an official project" but Verizon "pushed it out the door" after Apple pulled Tumblr from its iOS App Store for child pornography blogs.
All of these decisions had significant consequences for Tumblr. By March 2019, the site lost nearly one-third of its users, Mashable reported. Selling Tumblr for under $3 million may seem shocking, but Tumblr never fit Verizon's business culture. So why not cut the losses and off-load the brand to a business that knows what it doing?
When reached for comment, a Verizon Media spokesperson explained that the company is focusing on "premium original content experienced for its owned and operated channels." Verizon agreed to sell Tumblr to Automattic because it believes Automattic's team and strategy "would complement Tumblr's roadmap" and "inject it with new energy," keeping the platform "vibrant well into the future."
"Automattic and Tumblr work toward a similar mission: to empower anyone on the web—individuals, businesses, or organizations—to find a community, build an audience, express their creativity, and share their stories," a Verizon Media representative told the Daily Dot. "Both platforms thrive thanks to a passionate, loyal community of users, and Automattic is committed to preserving the values and energy the Tumblr community has fostered over the years."
Will Automattic reverse the Tumblr NSFW ban?
When the Wall Street Journal reported on the Tumblr acquisition, the publication claimed Automattic "intends to maintain the existing policy that bans adult content." Mullenweg later confirmed the point while commenting on Hacker News. "Adult content is not our forte either, and it creates a huge number of potential issues with app stores, payment providers, trust and safety… it's a problem area best suited for companies fully dedicated to creating a great experience there," Mullenweg wrote. "I personally have very liberal views on these things, but supporting adult content as a business is very different."
When reached for comment by the Daily Dot, Automattic's Editorial Team Lead Ben Huberman said "there are no plans to change or revert" Tumblr's NSFW policy.
This isn't the first time Mullenweg's company clamped down on NSFW material, for the record. WordPress.com was criticized by sex worker resource site liaraslist for its limitations on mature content in its Terms of Service. Mullenweg's viewpoints on NSFW content creators sounds less than encouraging. When he vowed to fix "false positives" with Tumblr's NSFW moderation system, he called SFW artists "legit creators," implying any artist who deals with smut is far from an artist at all.
That said, Mullenweg also stressed that the Tumblr team "has a strong office culture" and that he believes in giving subsidiaries "a lot of autonomy." In another comment, he stressed that Automattic will "invest into [Tumblr]," as "the web needs open and independent publishing and social media more than ever." So it's entirely possible that Mullenweg and Automattic's opinions may change, as unlikely as that currently seems.
But there's one interesting wrinkle concerning the return of adult content: Tumblr has started recovering some NSFW blogs. One anonymous Tumblr user told the Daily Dot that their NSFW blog was removed in November 2018, right before the ban was announced. After contacting Tumblr last November, the user received an unexpected response from the Tumblr Trust & Safety team on July 23, announcing it had "reviewed and restored your account." The Daily Dot confirmed that the user's 18+ blog was back online and that they could access their site "like nothing happened."
Another user who had a NSFW side blog had their account banned in Nov. 2018 and suddenly received a restoration email from Tumblr Trust & Safety on Aug. 5. Like the other source, total access had returned. They provided a censored screenshot of their correspondence with Tumblr to the Daily Dot.
Other users have had their NSFW blogs restored but cannot access them. "I, as well as everyone else, [am] starting to receive emails that our blogs have been reinstated but most of us still can't even log in or update them," NSFW artist Feathers-Butts told the Daily Dot. "So Tumblr, for me at least, is asking me to come back to literal nothing."
When the Daily Dot asked if Automattic approved of NSFW account restorations, Huberman explained Automattic does not officially own Tumblr yet, and therefore has no say in these actions. "Automattic has not been involved in any recent changes to or decisions about Tumblr accounts, as Tumblr is still part of Verizon Media until the acquisition deal closes," Huberman told the Daily Dot.
Whether NSFW material eventually comes back or not remains a question. But for now, Tumblr's actions and Mullenwerg's business direction seem to be in conflict.
What does the future look like for Tumblr?
Automattic has four key long-term plans for Tumblr: Unload Tumblr from Verizon's infrastructure, implement the same API for Tumblr and WordPress.com, switch Tumblr over to the WordPress CMS in its back-end, and create an open-source Tumblr.com client "similar to Calypso," Post Status reports. This last piece is promising for a more free and transparent Tumblr service: Calypso is an open-source interface for managing WordPress.com and sites using its plugin Jetpack.
Tumblr will stay separate from WordPress as a brand, and while the site will embrace a WordPress back-end in due time, Post Status reports the front-end will largely stay the same. A plugin ecosystem similar to WordPress's may be possible once Tumblr runs on WordPress. But Automattic will usher WordPress in slowly.
"I don't want to be so presumptuous as to define an exact approach before the technical exploration has started, besides saying it'll be done incrementally and in an easily revertable way to be invisible to users, just like the big datacenter migration Automattic just completed a few weeks ago," Mullenweg wrote on Hacker News. "At the point when we start this, the Tumblr team will have been part of Automattic for the better part of a year if not more, so there will be a lot of learning and evolution of the products on both sides to make any migration easier."
It's hard to say whether the future is bright for Tumblr. But Automattic is ambitious, and it's certainly more familiar with blogging culture than Verizon. Exciting as that may be, the company is still isolating sex workers and adult content creators–a decision that Automattic may soon prove to regret.