For the second time in four months a trial was derailed because of someone tweeting during a proceeding.
Only this time, it was a reporter who messed things up.
Reporter Ann Marie Bush live-tweeted the entire opening statements during Tuesday's trial of Austin Tabor, a 20-year-old man charged with shooting and killing a man near Topeka West High School in 2010.
On Wednesday the judge called a mistrial after discovering that Bush, who writes for the Topeka Capital-Journal, tweeted a photo of the jury (below).
"According to rules established by the Kansas Supreme Court, 'Individual jurors shall not be photographed,'" the newspaper reported. "In courtrooms where photography is impossible without including the jury as part of the unavoidable background, the photography is permitted, but close-ups which identify individual jurors are prohibited."
Capital-Journal publisher Gregg Ireland said that Bush was aware of the rules and was "miserable about" the whole ordeal, according to Fox News.
The 14 year veteran reporter tweeted at least five different photos from inside the courtroom. Most of her photos show the court clerk, the judge, and some witnesses. One photo of Tabor and his attorney seems to show the jurors sitting in the background.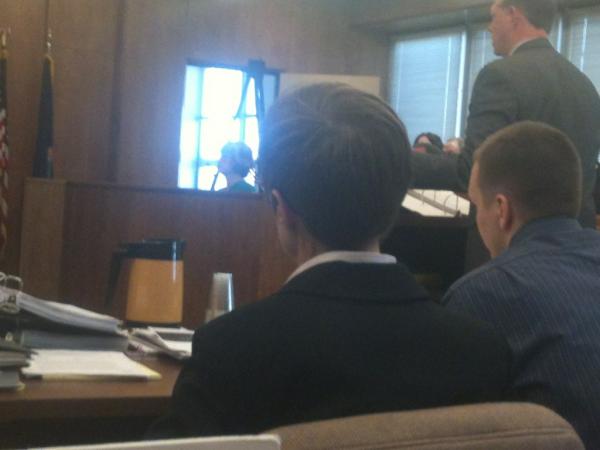 Bush has not tweeted in the last seven hours.
A cousin of 20-year-old Matthew Mitchell, the man who was killed, was disappointed in the mistrial but understood why it was done.
"I've been waiting for this day about two years," Houston James told the Capital-Journal. "It was going smoothly. It was going straight smoothly until today."
About four months ago an Arkansas murder trial was suspended after a juror was caught tweeting about the proceedings.
Photo via @anniescribe