We'll never know what kind of art Andy Warhol might have been making in the Internet age, but now we can at least see what was on his floppy disks from 1985.
A series of Warhol images from the '80s was recently released, featuring his digital works on a Commodore Amiga. In the '80s, Warhol did a bit of commercial work, and was given an Amiga as part of the product launch in 1985. He painted Debbie Harry as a demo, and claimed it was the first computer he'd worked on.
Warhol created quite a few pieces of art on the Amiga before his death in 1987; the Andy Warhol Museum acquired his two Amiga computers and floppy disks of art in 1994, but the file formatting made it difficult to access the content. After artist Cory Arcangel found the video of Warhol painting on the Amiga, he tried to track down the disks. He was introduced to Warhol Museum archivist Matt Wrbican, who tracked them down. The Carnegie Mellon Computer Club was subsequently able to recover 28 images allegedly by Warhol.
Carnegie Mellon's Keith A. Bare II was an excavator on the project, and told Motherboard that they weren't optimistic when they first saw the floppy disks. They thought they might not have the resources to download the content from each one:
"But as it turns out, most of the software he was using wouldn't allow him to save onto other floppy disks, so he just left it on the software."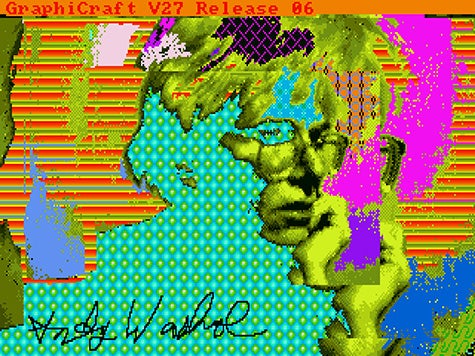 The images look typically Warholian: There's his Campbell's soup can, pixelated and signed; a self portrait (what would Warhol have to say about selfies?); and Botticelli's The Birth of Venus, with a third eye. This project could open up "retrocomputing" and digital art recovery to a much bigger audience, and bigger possibilities. Who knows what waiting on other dusty stacks of floppy disks?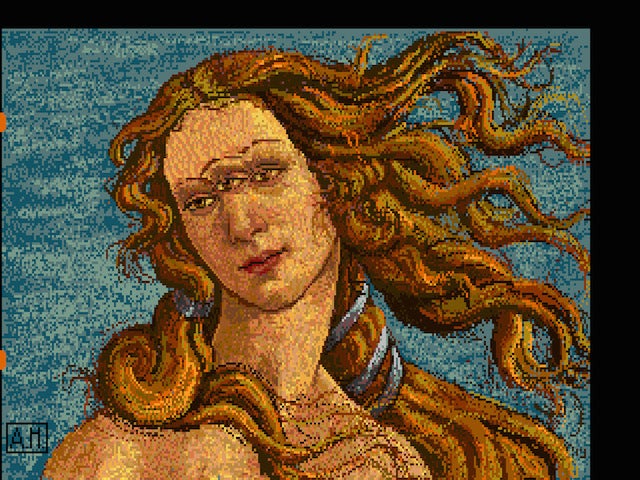 The full collection of images will be on display May 10 at Carnegie Lecture Hall in Pittsburgh.
H/T Motherboard |Photo via Sharon Mollerus/Flickr (CC BY 2.0)