Will five likes really plant one tree in the Amazon? Scammers are convincing Instagram users to like, repost, and even donate money with the promise of saving the burning Amazon rainforest, the HuffPost reports.
Fires in the Amazon rainforest spread at record rates in the last month, and social media largely brought the world's attention to the ongoing natural disaster. Posts and media coverage of the fires also raised awareness of nonprofit organizations like the Rainforest Trust⁠, a longstanding conservation group that's been sending aid to the Amazon since 1988.
But with the good comes the bad. Scammers are linking to legitimate charities for their own personal profit, according to the HuffPost. The now-deleted account @PrayForTheAmazonia, for example, gained 90,000 followers and convinced many to donate to a GoFundMe campaign, claiming it was linked to the Rainforest Trust. Yet the Rainforest Trust told the HuffPost there was no connection between the @PrayForTheAmazonia and the nonprofit.
Stephanie Otway, a spokeswoman for Facebook, said the scams "violate our policies" and that the platform "will remove accounts and content that promote it," according to the HuffPost.
GoFundMe refunded anyone who donated @PrayForTheAmazonia, and Instagram removed the account. But other accounts still actively using hashtags like #SaveAmazonas and #PrayForTheAmazonia say they're helping fundraise for the Amazon.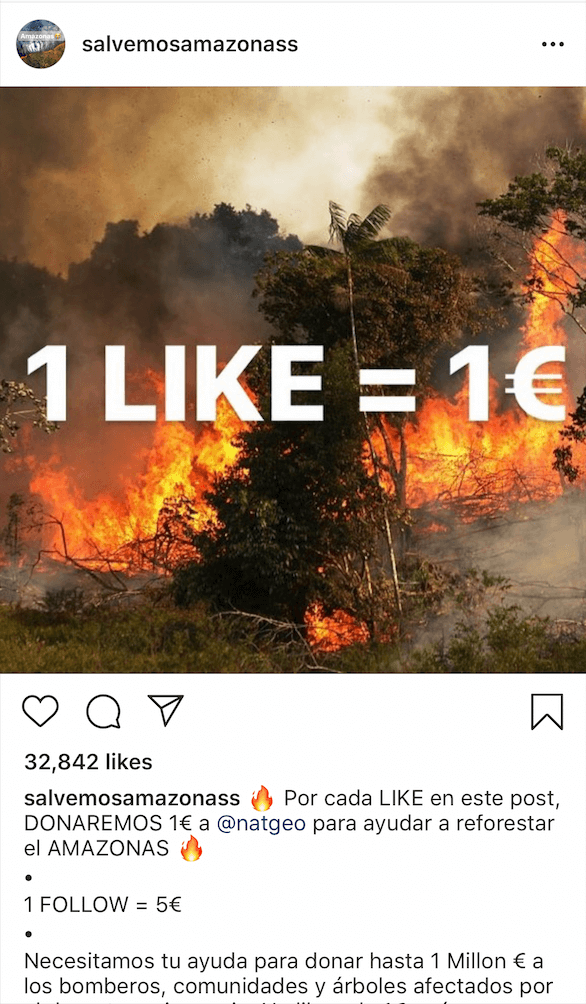 Many accounts that say they're "saving the Amazon" seem more interested in likes or reposts than donations. It's the same type of "tragedy hustle" the Atlantic described after Instagram users falsely claimed they were sending meals to Sudanese people amid the country's crisis.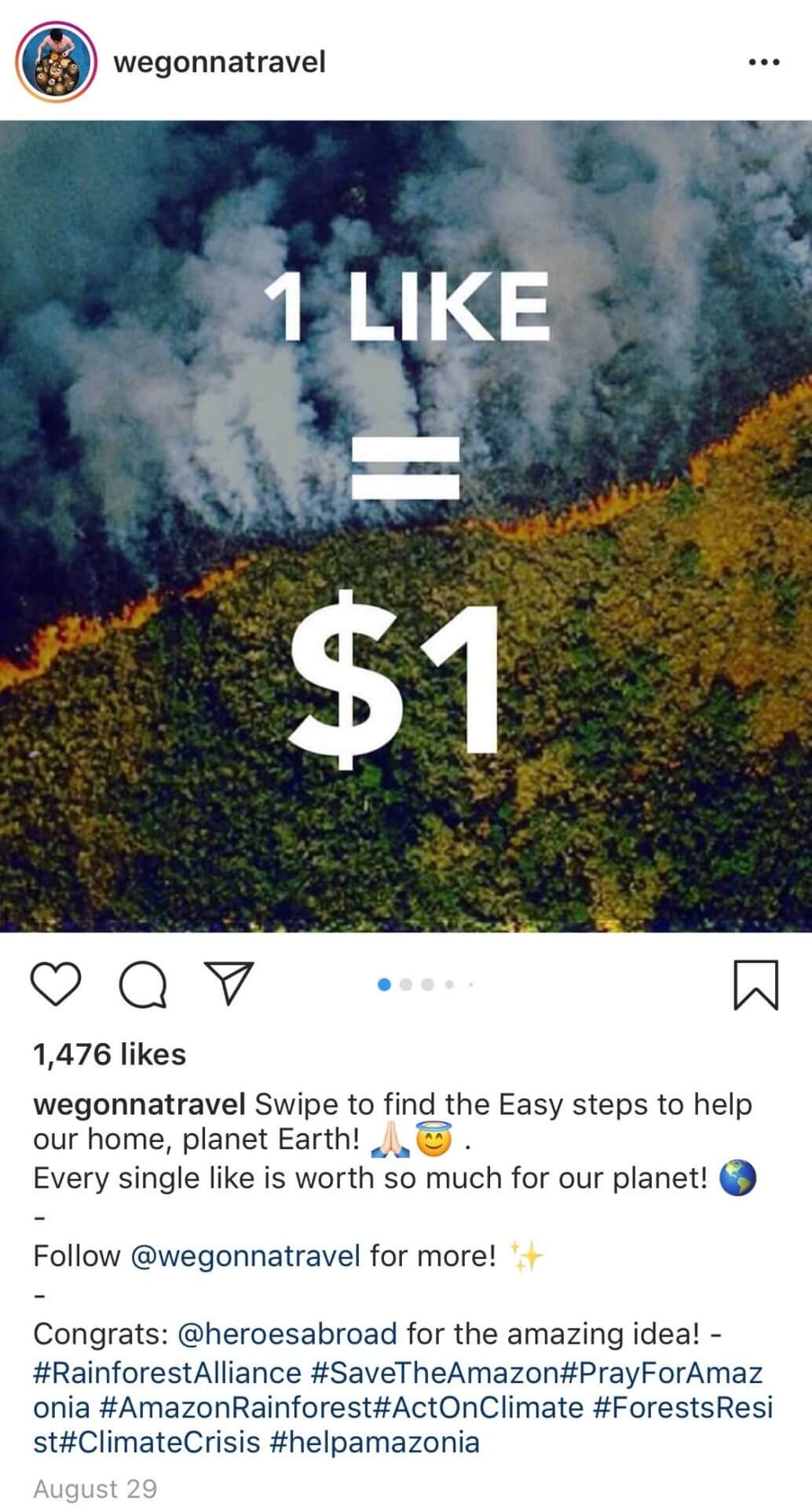 One Instagram user, @wegonnatravel, told the Daily Dot they reshared a post that said "1 like = $1" to "teach the people how to help our planet." The post included a warning about donation scams, but the caption still claimed that "every single like is worth so much more for our planet."
@wegonnatravel told the Daily Dot the image was reposted from another account called @heroesabroad, which included a caption that warned people to not engage with these types of posts. "Many people are trying to take advantage of this horrible situation," @heroesabroad wrote under the same "1 like = $1 image."
Scam accounts aren't just offering money. User @comegreen.official, for example, posted an image that said "double tap to plant a tree" and wrote in the caption, "for every 5 LIKES this post gets, we will plant 1 tree."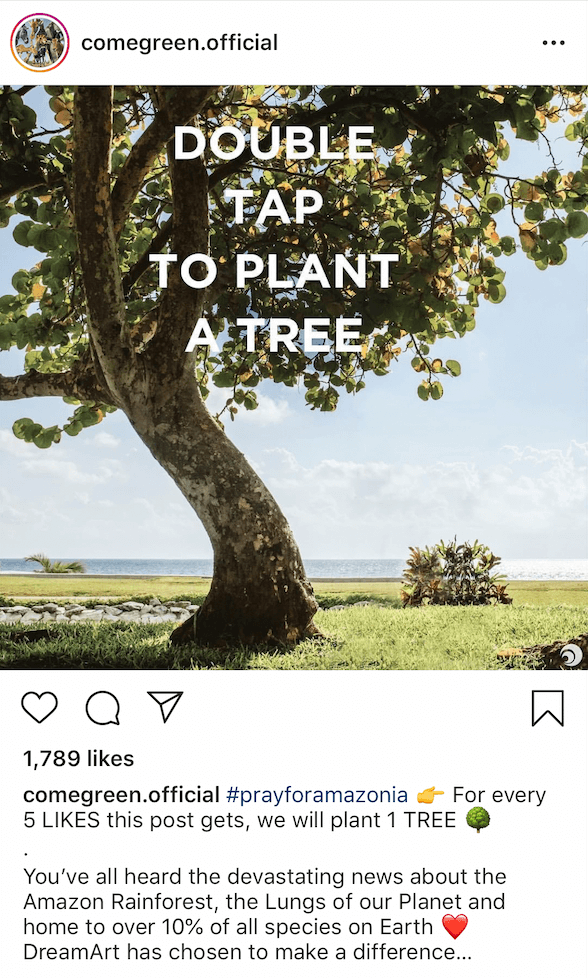 @comegreen.official did not immediately respond to the Daily Dot's requests for comment.
READ MORE:
H/T HuffPost