A viral TikTok shows a dress being sold on Amazon that looks as if it was drawn over a photo of a model.
In a TikTok posted on Saturday, Julia Comerford (@heyguysitsjulia) shows a dress being sold on Amazon that looks like it was "drawn in Snapchat."
"What would come in the mail if you ordered this?" Comerford says in her TikTok, which on Wednesday had over 800,000 views. "Amazon Fashion, explain yourself."
The dress, which comes in multiple colors, is sold by the brand Omzin. All versions of the dress look like a cartoon rendering. Amazon did not immediately respond to the Daily Dot's request for comment.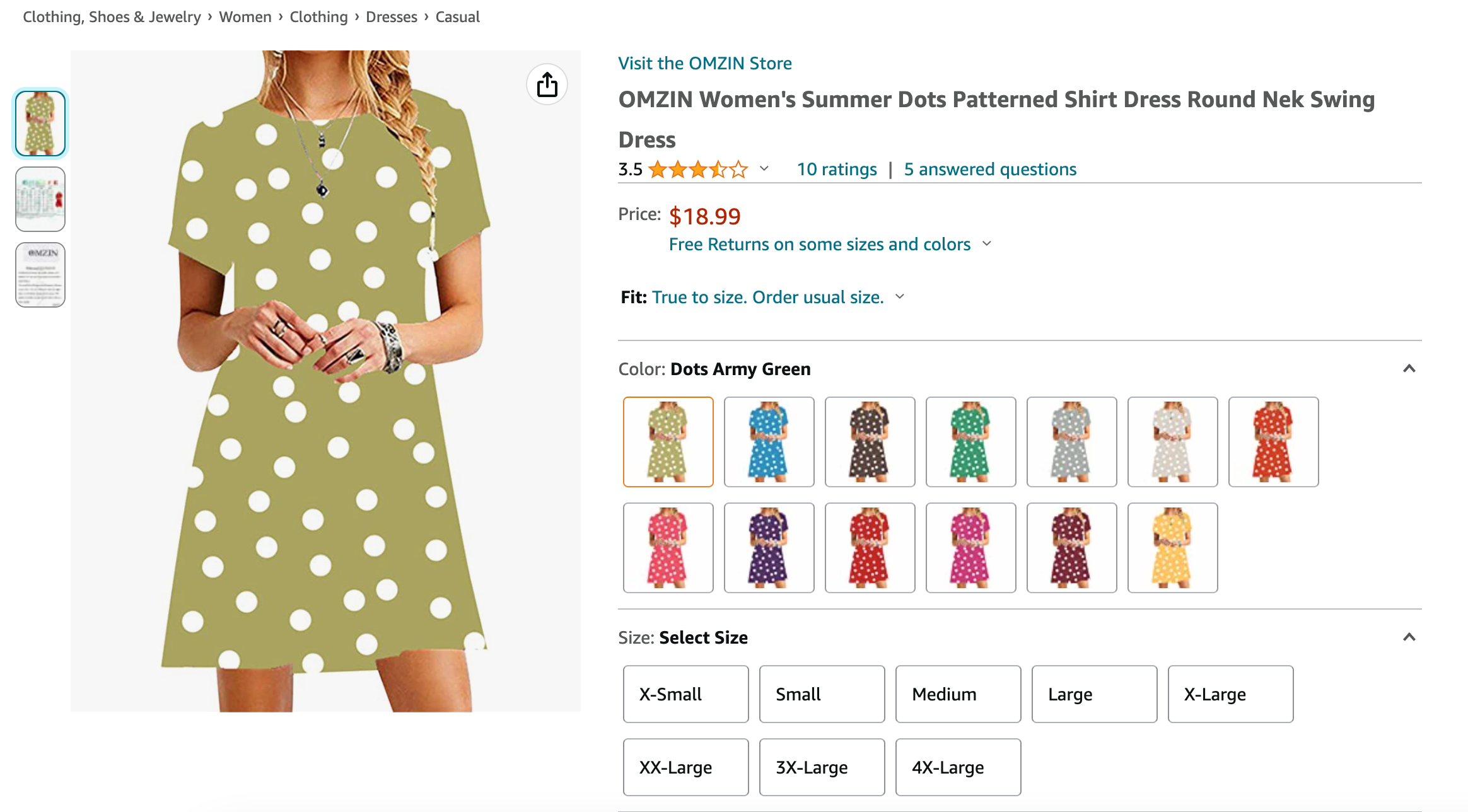 Many Amazon users asked questions about the product referencing its strange appearance online.
"It looks like a dress for paper dolls," one customer wrote.
"I guess Amazon accepts drawings of items now instead of just photos of the actual item," another added.
Multiple people even bought the dress just to see what would arrive in the mail. Amazon customer Christopher E. reviewed the dress and said that they "took one for the team and ordered this" and that it is "an actual dress." Their review includes a photo of them in the dress as well.
"The funny part is that the polka dots are exactly where they positioned them in that photoshop job," Christopher E. wrote.
Amazon customer EmmaBru wrote in their review that they bought it after seeing an Instagram ad and laughed "out loud."
"But I was pleasantly surprised that the dress actually came," EmmaBru said in their review. "The overall quality is good!"


We crawl the web so you don't have to.
Sign up for the Daily Dot newsletter to get the best and worst of the internet in your inbox every day.