As much as advocates for the sex industry love to crow about how porn has gone mainstream and how our culture is becoming more sex-positive, every once in a while we get a tragic reminder that that's not entirely true. Case in point: the sad story of Alyssa Funke, a 19-year-old girl who was taunted on Facebook and Twitter after a video of her surfaced on the amateur porn site CastingCouch-X. The online harassment might have prompted her to take her own life.
Funke, a straight-A student at the University of Wisconsin River Falls, shot a scene for CastingCouch-X earlier this year, when she was still 18. In the video—still available on the porn site—Funke introduces herself as "Stella Ann" and says she plans to major in biology and become an anesthesiologist.
Shortly after the video was posted in March, Funke started receiving threatening messages from her former classmates at Stillwater High School in Minnesota. One student tweeted, "Wow your a thot," which means slut. Another wrote: "Nothing brings a school together like a porn star who graduated last year. I guess you could say news spreads fast here at Stillwater hahah."
At first, Funke seemed unfazed by the cyberbullying, posting defiant messages on Facebook and Twitter:

Apparently, however, Funke, who her family says suffered from depression, was much more wounded by the attacks than she let on. On April 16, a day after she posted her last tweet, she bought a shotgun and shot herself on her family's boat, leaving behind her parents and her nine siblings.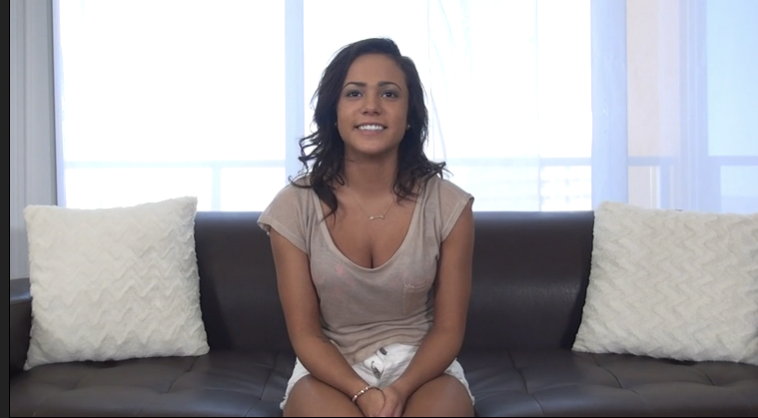 Screengrab via CastingCouch-X
Police are investigating the circumstances of Funke's death, but they don't believe her being targeted by cyberbullies had anything to do with it. Stillwater High School has also spoken out in defense of their students, who were primarily responsible for the attacks on Funke, saying that the school has not had any complaints about cyberbullying in the past and that Funke was no longer a student there.
Funke's parents, however, disagree with the police's assessment of their daughter's death. Although they declined to be interviewed by KSMP-TV, they think cyberbullying played a significant role in Funke's suicide, and are frustrated with Stillwater's version of events.
KSMP-TV's treatment of Funke's story focuses more on Funke's decision to do porn (which a social worker quoted for the piece attributes to her "dysfunctional" childhood), and less on the cyberbullying that allegedly led up to Funke's suicide. The story's headline is "The Pressure of Porn," which is misleading; reporter Tom Lyden gives no indication that Funke's sideline career as a sex worker played any role whatsoever in her suicide.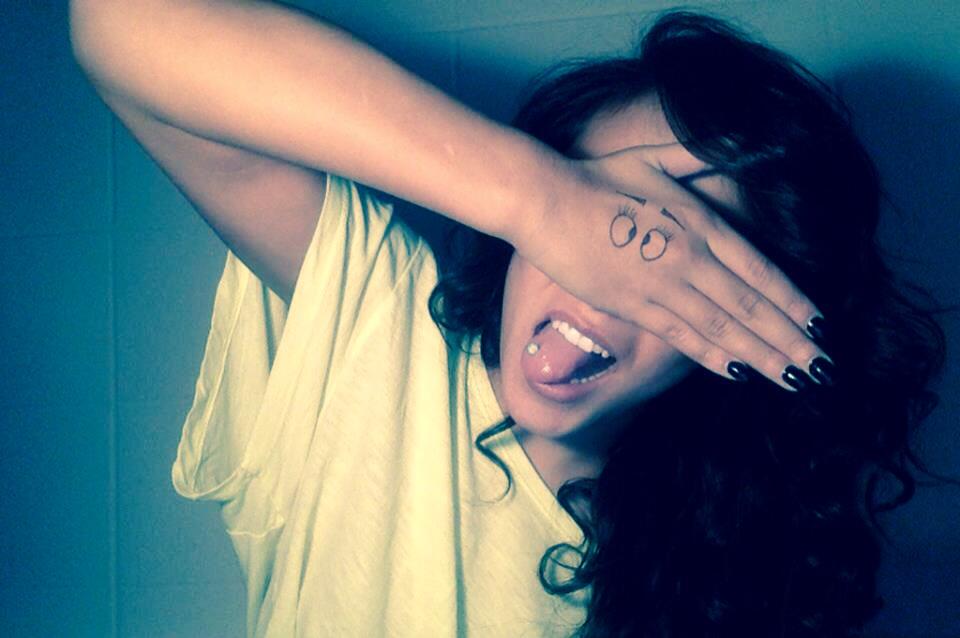 Photo via Alyssa Funke/Facebook
We'll never know why Funke ultimately decided to take her own life. But framing Funke's decision to end her own life as a consequence of her career as a sex worker, rather than her lifelong depression or the relentless slut-shaming and harassment she faced on social media, does a huge disservice not only to Funke's legacy, but to the millions of women who are similarly shamed and harassed online every day.
One of the saddest parts of this whole story is that Funke's family tried to launch a fundraising campaign in their daughter's name to help stop cyberbullying. The campaign raised only $165.
For more information about suicide prevention or to speak with someone confidentially, contact the National Suicide Prevention Lifeline (U.S.) or Samaritans (U.K.).
H/T MyFox 9 | Photo via Alyssa Funke/Facebook