Google Maps' street view comes in handy in many situations.
You can use street view to track down a childhood haunt and reminisce over youthful shenanigans. When relocating to a new city, you can use it to check out the streets and businesses surrounding a potential home purchase. Or, in the case of a Peruvian man, you can use the handy feature to… discover infidelity in your marriage.
Back in 2013, the man was using street view to examine Peru's capital, Lima, when he caught sight of a familiar outfit.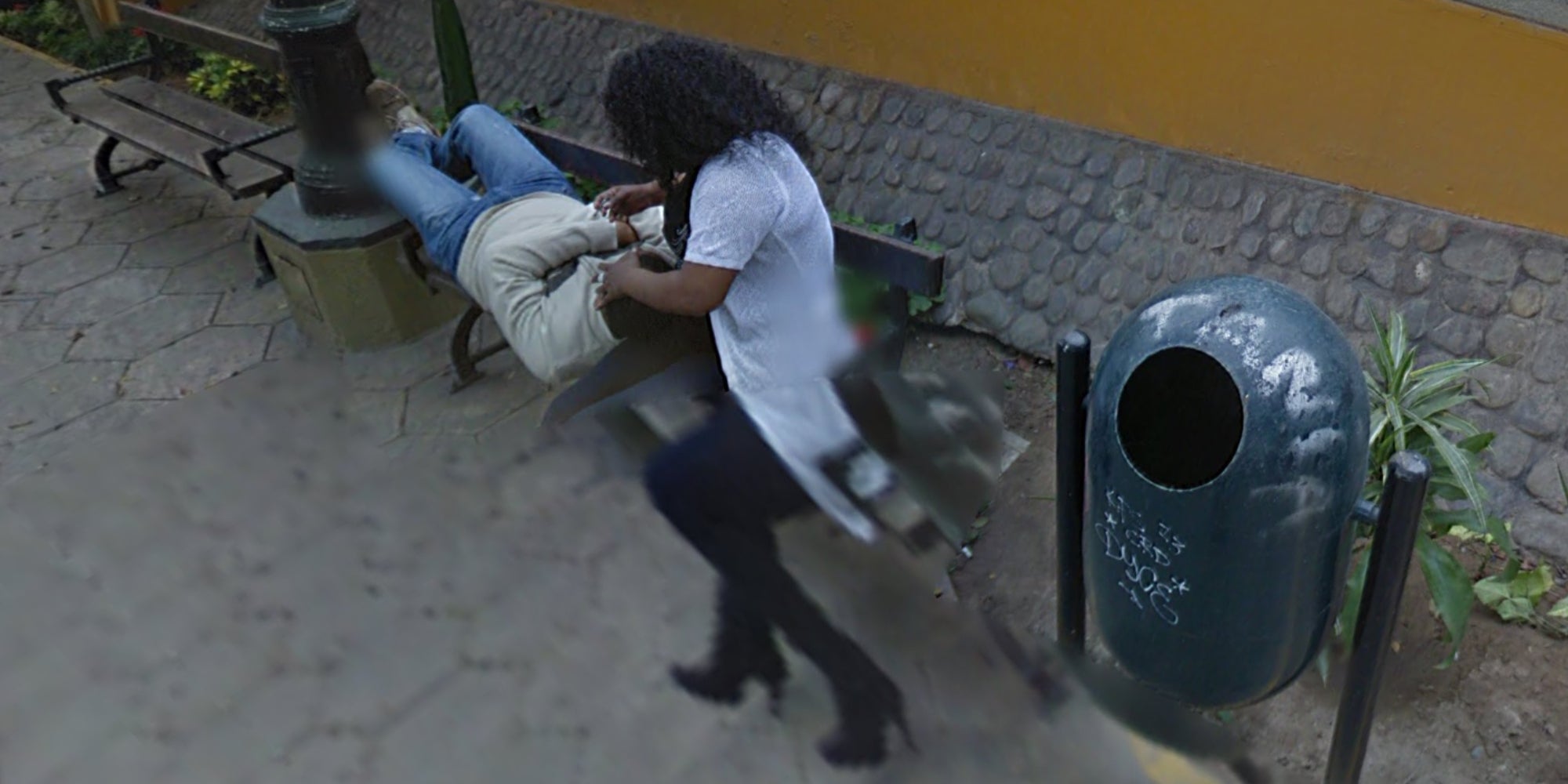 Near Puente de Los Suspiros de Barranco—which translates to the Bridge of Sighs—Google's street view caught a couple on camera. The woman, dressed in black boots, skinny jeans, and a loose white top, had a man's head resting in her lap where she sat on a bench. Despite her blurred-out face, her husband recognized her instantly thanks to her attire.
When she was confronted about the dalliance, the woman fessed up. The infidelity led to divorce, and the whole affair can still be found on Google Maps street view.
---
Today's top stories
H/T New York Post