BY ALLEY HECTOR
In Portland, Oregon where I live, I often work from a local laundromat and cafe. I love the place, but am always anxious to grab a specific spot at the sole bench against the wall as to avoid the inevitable bruises that come from the only other seating options: chairs that cut into my thighs, leaving indentations for a couple hours. Sitting in those uncomfortable chairs is a reminder of how I've failed to conform to the thinness that society requires of me in order to sit comfortably. I avoid them at all costs.
When I saw those very same chairs around my own dining table, brought in by my well-meaning but thin housemate, I didn't know what to say. It's hard to know what to say about fatphobia, and it's terrifying when it sneaks its way into your own home.
As people with bigger bodies navigate a world designed for thin people, apps that aim to tell you which places have actually considered their needs helps mitigate fear and anxiety. Both Ample and AllGo, two Portland-based apps with the purpose of identifying and rating businesses on their inclusivity of marginalized bodies, were founded due to personal anxiety and experiences like my own.
For Ample's Alissa Sobo, it was being fat-shamed at her doctor's office in a small California town while she was pregnant. "I had one particularly terrible experience that was traumatic for me. I lived in a small town and didn't have any way of finding a less fatphobic doctor," said Sobo, now based in Portland.
AllGo's Rebecca Alexander, a fat, queer fundraiser, said she was tired of searching the background of pictures on Yelp to see if the restaurant she was taking a new client to had chairs big enough for her.
"I've spent the last 10 years raising money for nonprofits," Alexander told INTO. "Involved in that job was meeting people I'd never met before who had lots of money [to contribute to my causes]. The anxiety I had on a daily basis meeting these people in new places was traumatic."
During Alexander's entire senior year of college, the only chairs available in her own apartment left indentations in her outer thighs for almost six hours every time she sat in them.
"Ninety-five percent of self-identified fat respondents [to AllGo's initial user surveys] reported anxiety about going places with friends. For people who didn't identify as fat, they felt excited. It didn't even register," Alexander told INTO. "So much of the world is just not designed with human diversity in mind."
So when Alexander shared her anxieties and desire for a solution with Michele Amar, a tech and design strategist in the Fall of 2017, the two decided to collaborate on an app (Amar has since stepped away from the project). Businesses that appear in the app are given a green checkmark or a red X for having or not having things such as armless chairs or moveable tables, allowing potential visitors to decide if their whole party will feel comfortable at an establishment prior to going there physically. There is also space for users to submit a more extended review.
AllGo's initial Kickstarter campaign was supported by some famous names in the fat and body positive communities, such as the queer writer Roxane Gay, who donated five signed copies of her critically acclaimed book on the emotional and psychological struggles around food and body image, Hunger, to their fundraiser (a pledge that sold out the first day). Tess Holliday, a plus-sized model who has graced the cover of Cosmo, posted to Facebook, "This app is going to make it easier for people like my mom to visit new places." The campaign raised over $55k, allowing Alexander to hire some coders.
Portland is a fertile and ideal testing ground. Despite the aforementioned cafe with the terrible chairs, Portland is the home base of many fat activists and organizations such as queer fat femme blogger Bevin Branlandingham, as well as body-positive hiking groups Fat Girls Hiking and Unlikely Hikers. Portland hosted the Association for Size Diversity and Health conference in August 2018, and hosts an annual plus-sized fashion show called Knockout. The city is also home to indie plus-sized clothing shop Fat Fancy; and Chunky Dunk, an outdoor pool party that celebrates the natural diversity of human bodies, and offers fat-inclusive swimming every summer. (It was the setting for a significant pool party scene in the upcoming TVadaptation of Lindy West's Shrill, starring SNL's Aidy Bryant).
"Queer people understand what it means to be excluded from public conversation," Alexander said. "So many queer women and men have contributed to [fat activism]. There's a lot of queer people doing the work. They want to see a queer entrepreneur [like myself] succeed."
The amount of fat acceptance and celebration in Portland is one reason this big bottom has remained planted here. So it's not surprising that another app dedicated to promoting accessible businesses, Ample, also began its journey in Oregon's biggest city.
For founder Alissa Sobo, it was discussing her idea for a "fat Yelp" with Virgie Tovar, the creator of Babecamp, a 4-week online course designed to hold your hand through finally breaking up with diet culture, that gave her the final push to start Ample. "[Tovar] loved the idea, and initially she was the impetus for me for taking it from just reviewing doctors and healthcare providers to including restaurants, hair salons — everything we now include," Sobo told INTO.
Sobo uses Google to gather businesses so almost anything is available to review. If it isn't already in Ample, users can add any business they like, upload pictures, and continue the review process in addition to choosing a rating of one to four stars on size, disability, trans, and BIPOC (Black and Indigenous People of Color) inclusivity (the latter two coming at various points in the initial design process). It became her goal to take conversations that were happening on Facebook, Twitter or other personal groups, and make it accessible and searchable to anyone.
"I think, particularly in fat community, the information gets 'trapped' in our small, often geographically specific social media groups," Sobo said. "And there isn't one central trove of data that everyone could access for everywhere in the world."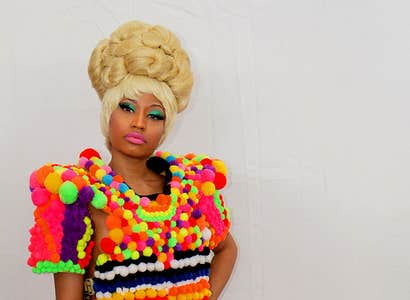 "So we expanded the project then," Sobo explained, "We thought it made sense to allow people to review a place from an intersectional perspective."
The app added ratings for trans inclusivity alongside the ones they already had for size and disability. Initially, they decided not to include a BIPOC rating on the advice of a POC friend, because none of the contributors were people of color, but after some feedback at launch, ultimately decided it was important to include.
READ MORE: 
"Shauna McDavis-Conway, the president of [fat activist organization] NOLOSE called us in on the POC perspective being discounted, and as soon as we realized that the community wanted it, and as soon as we realized the error of our ways, educated ourselves a bit more, we worked frantically to include it," Sobo said. "I worked a solid few days to add it in, practically without stopping, because I wanted to show the community that we cared. We deployed the feature [adding star ratings for this new group] just a few days after it was called to our attention."
With such a broad target audience, Ample has had to scale back in some other ways. Initially written as an iOS app, Sobo decided to launch Ample as a website first. "Eighty-five percent of all apps are only opened once," Sobo said. "Our volunteer UX designer, who is a fat babe activist and total badass at her job, also felt that it doesn't make sense to build a mobile app until you have a reliable and dependable user base. If people opened the app and there wasn't anything yet in their area, would they ever open it again?"
Sobo hopes to grow the user base organically and has done so in a few different ways. By plotting all the places with reviews on a map, she has a visually engaging way to see what places are rated well in your area. She has also corralled a team of "Amplifiers," members of the community who have volunteered to identify accessible businesses.
"Businesses are 'amplified' when a business or provider are recommended outside of the Ample platform," Sobo explained.  "This can be from a face-to-face conversation or from a discussion they see on social media. Amplified businesses will show up on the Ample map and in the top search results, alongside businesses that already have reviews. A badge will appear on the pages of Amplified businesses, letting users know that this place or provider is being recommended even if there are not yet firsthand user reviews."
Businesses can also participate by "claiming" their Ample entry. They only have about 75 claimed listings so far but, "Most of them take our inclusivity pledge," Sobo said, which consists of a promise to, "treat people of all genders, body sizes, races, and abilities equally." Business owners pledge to: "keep an open and eager mind towards learning how [they] might improve accessibility on an ongoing basis."
Sobo emphasized that they've had positive feedback from businesses as well as users. "This isn't a business-bashing tool. We hope its an educational tool and an awareness-raising tool."
Alexander also hopes businesses will see her project, AllGo, as an opportunity to grow and change, as well as a marketing tool. "One-third of the population is considered overweight or obese," she said. "If potentially one-third of their customer base can't fit into the seats at a new restaurant, with an industry with that slim of a profit margin they can't afford [to alienate them]. We can help them out."
Both Ample and AllGo continue to grow. Alexander expects betas to launch in up to 10 other cities this year but is looking to angel investors to help make that happen. She also has some other projects directed at plus-sized consumers that should become public in the coming year.
Sobo hopes more programmers and Amplifiers will want to participate. I have personally already used both apps when deciding what coffee shop to work from. It's good to know that I can quickly glance at either Ample or AllGo to check if I will be comfortable at a meeting spot suggested by a friend.
"[AllGo] would save me and people like me so much anxiety," tweeted Roxane Gay. It also gives thin people a chance to learn how to be allies. Maybe then our new knowledge will make our options feel ample, and ensure that we can all go to places we feel comfortable and welcome.