A TikTok of a man saying he's not a bad person for not wanting children if they became disabled has gone viral as people slammed him for ableism.
"I do not have the emotional tolerance nor do I have the patience to care for someone like that," said the TikToker, @dom_nom_nom.
The creator deleted the video after it received more than 980,000 views and 200,000 likes. The initial message sparked outrage among people who said the user unnecessarily brought disabled children into the conversation about parenting.
"Making that video was a mistake, not for the content but because of the response," Dom said in a follow-up video.
Imani Barbarin, @crutches_and_spice on TikTok, said there was no reason to single out disabled children as the reason he did not want kids.
"It just seems like one of those 'pick me' videos that white people make to gain clout out of controversy," Barbarin said in her video. "And in the end, you really just kind of outed yourself as one of the people that would kill a disabled child out of 'mercy' or because it's 'too hard.'"
People in the comments agreed with Barbarin, saying it was harmful to disparage disabled children and accused Dom of making the video for clout.
"It's just saying controversial things to end up on the FYP without caring about marginalized groups," @human_espresso commented.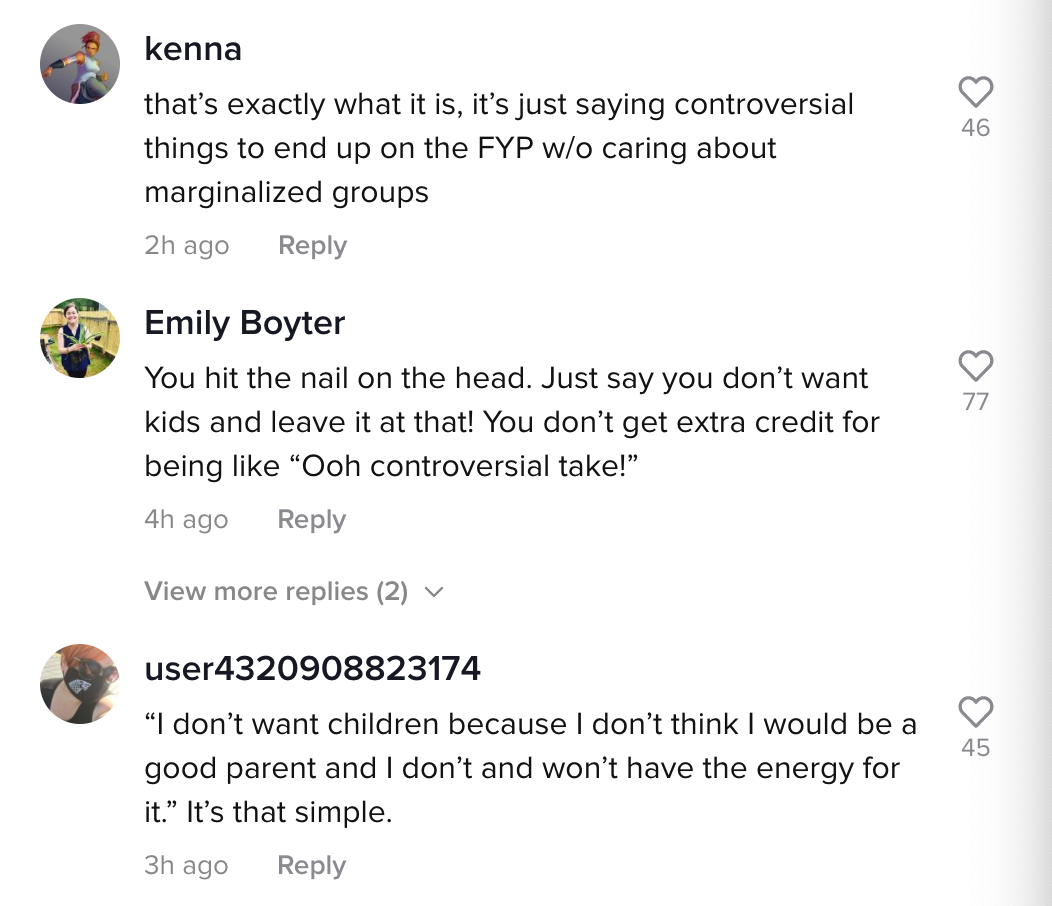 Others said his video failed to recognize that anyone, including Dom imself, could become disabled, therefore perpetuating the stigma disabled people are less valuable or burdensome.
"As a disabled person, this breaks my heart. We aren't burdens and I thank god that I was born to parents who didn't have this mindset," commented @casshuff, a disability activist.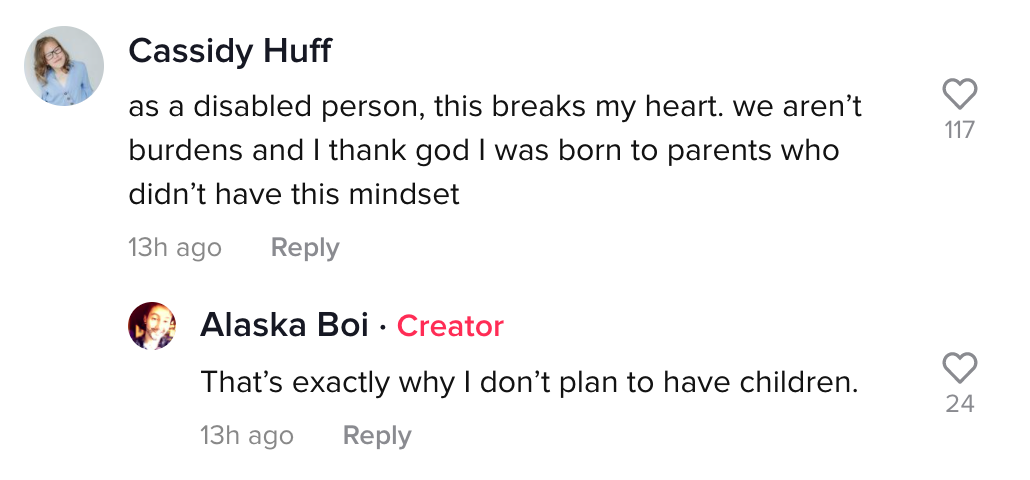 Others agreed with Dom, saying it was better to be honest about what it takes to be a parent.
"It's better to not have them than to force yourself to raise them and be emotionally unavailable and make them feel like burdens tbh," user @mewichii commented.
Some said they appreciated his honesty despite it being controversial. "I actually think this opinion is more emotionally intelligent than people who lie to themselves about what they're able to handle," @phigammadeltaguys said.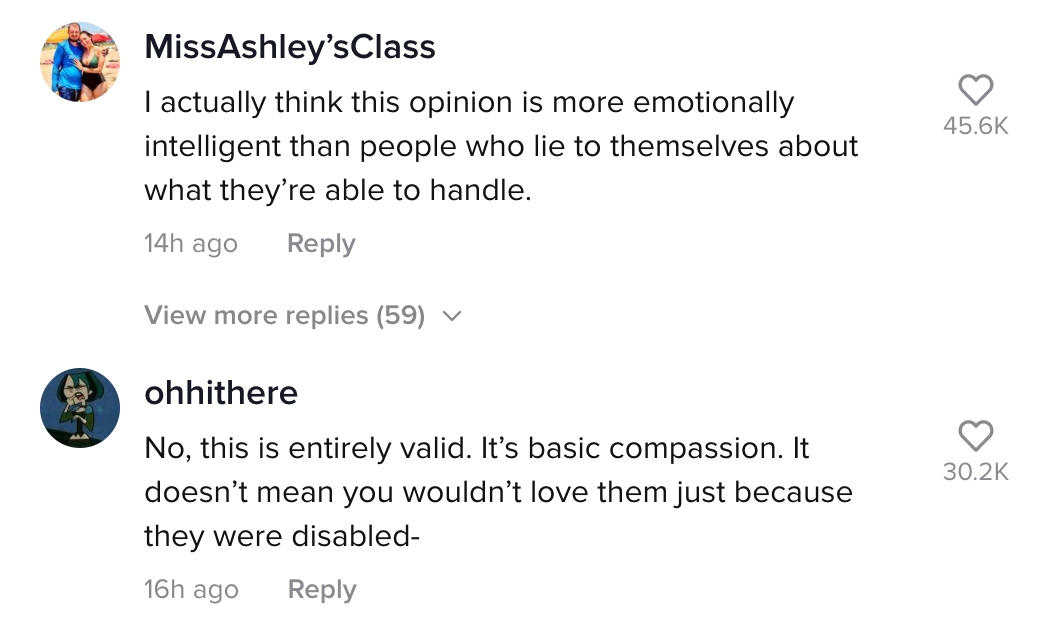 But advocates re-emphasized that Dom did not have to disparage disabled children to explain not wanting to have kids.
"'I don't want children because I don't think I would be a good parent and I don't and won't have the energy for it.' It's that simple,'" @granitedragon commented.
The Daily Dot was unable to reach Dom for comment.
---
Must-reads on the Daily Dot