If you really want to up your skincare game, the best way to do so is by learning exactly what's in the products you're putting on your face. Sounds like common sense, but you wouldn't believe how many people never even bother to read the ingredients lists. They're more interested in the promises a product makes, like "erases wrinkles" or "bye-bye age spots!"
Here's the thing: there are a LOT of skincare products in the world, and they all need a way to get you to fork over your cash. It makes a lot more sense to get educated about what products are really worth paying the money for. And in the case of hyaluronic acid, one of the power players, you won't need to pay much at all if you play your cards right.
What is hyaluronic acid?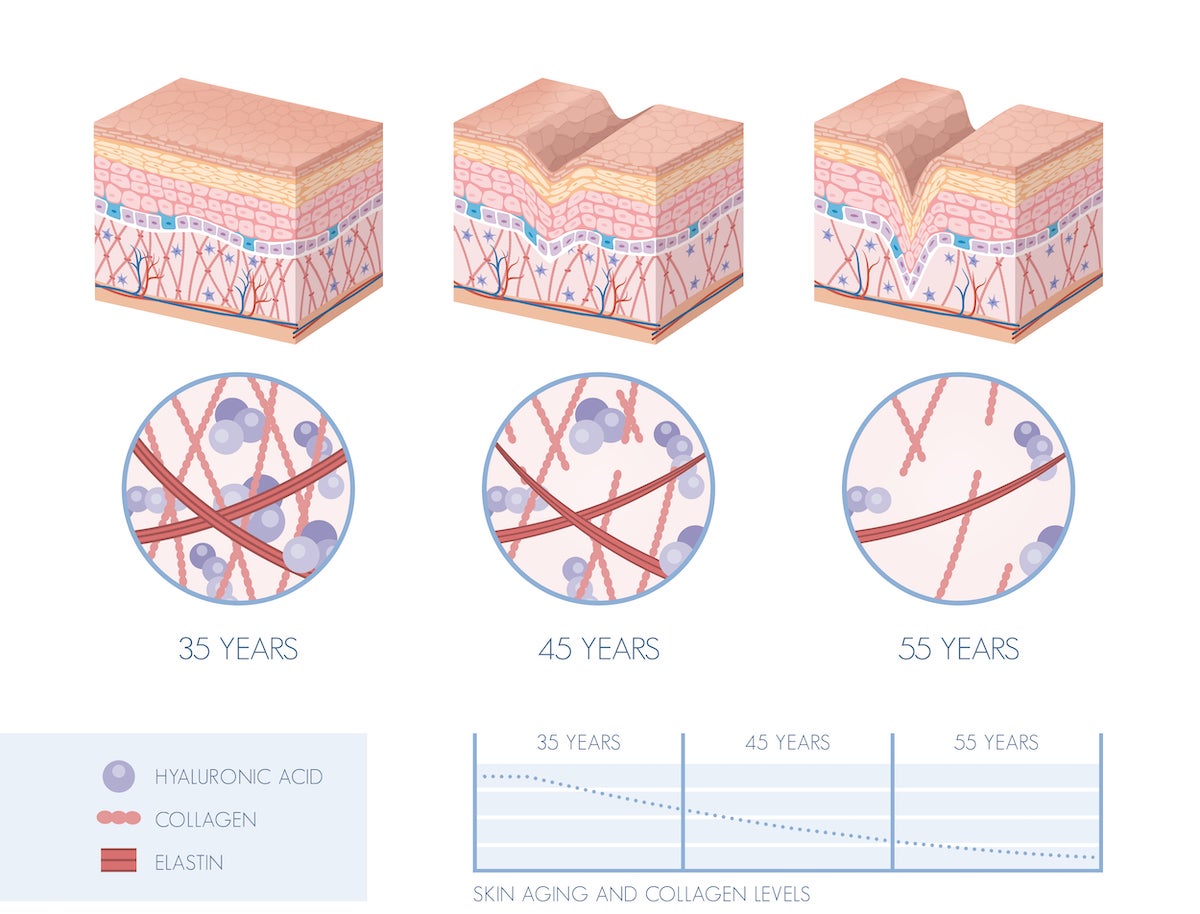 Hyaluronic acid (HA) is a molecule that naturally occurs in the human body. It helps make up the connective tissues in your body and keeps hair, skin, joints, nerves, and eyes well lubricated. It holds a thousand times its weight in water, which is why it's such a power player in keeping our skin moist and glowy. But as we grow older, our bodies naturally produce less HA. That means skin will naturally become drier and less bouncy as we age unless we replenish what's lost in our skincare routine. When people go to med spas for procedures like Restylane and Juvederm, guess what they're getting injected? A gel form of hyaluronic acid.
How do I choose the right hyaluronic acid product?
Before you go grabbing every HA product off the shelves, there are a few other tidbits to be aware of. One, HA works well alongside most other star skincare ingredients (think actives like AHAs and BHAs), so there are no worries about how it will play with the rest of your routine.
Another thing to keep in mind about HA is that it does its best work at what might sound like very low concentrations. Industry standard is between one to two percent, as estheticians confirm that higher amounts can be drying to the skin. We spoke with Stephen Alain Ko, the cosmetic chemist behind skincare blog KindofStephen, to better understand how this magical ingredient works.
"Hyaluronic acid is a viscous polymer, meaning that it swells in water and turns it into a gel," Ko told The Daily Dot via email. "There are limitations to how much you can put in a product and still have it be usable and elegant. 1-2% or 75% hyaluronic acid often refers to a solution of hyaluronic acid, so 75% of a 1% hyaluronic acid solution would give you 0.75% hyaluronic acid overall. Most products contain about 0.2-0.5% hyaluronic acid by dry weight."
So there's more than one type of hyaluronic acid?
Yes–and science tells us that multiple types are a good thing. "Hyaluronic acid has been shown to penetrate to different layers of the skin based on its molecular weight," Ko explained. "Lower molecular weight hyaluronic acid penetrates the deepest, while higher molecular weight hyaluronic acid forms a film on the surface which slows down the loss of water from the skin due to evaporation."
The best way to choose a good HA product is to check out the ingredient list. Skincare ingredients are listed in order of amount used, so the higher up on the list an ingredient is, the more of it is in the product. However, as you just learned with HA, it doesn't have to be in a large quantity to be effective. Also, a side note: HA may also be listed as sodium hyaluronate, its salt form, so look out for that in the ingredient list as well!
Remember that no matter what HA product you use, a key part of making sure the moisture it delivers does its job is to finish off with a moisturizer (sometimes also called an occlusive layer). It seals the prior layers of skincare in like a lid on a boiling pot of water. What happens when you boil water with no lid? It evaporates–and that's the same thing that happens with your skincare when you apply a topical product. Sure, some of it sinks in, but it'll be most effective if you put the lid on the pot.
Now that you know a bit more about how HA works, allow me to show you some of the best products featuring it that you can add to your routine.
The best hyaluronic acid products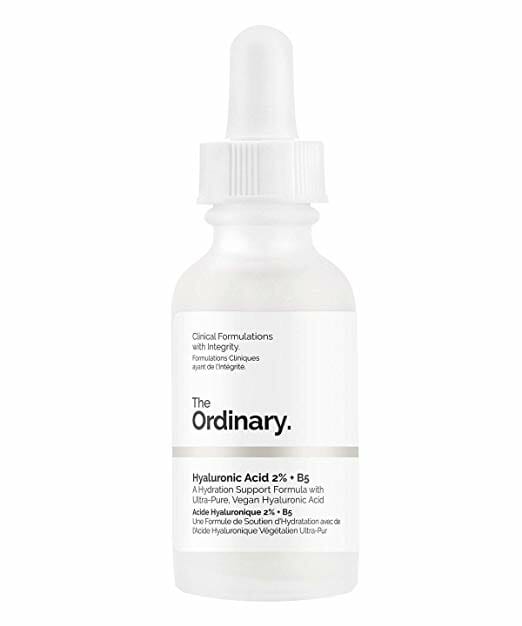 Most people know about The Ordinary thanks to parent company Deciem and the sad news about its now-deceased founder, Brandon Truaxe. The ingenious line was one of his major signatures. Based on the idea that powerful skincare shouldn't have to cost a fortune, The Ordinary's prices left typical beauty buyers stunned. With many products less than ten dollars, Truaxe's concept made truly effective skincare available to everyone. Its HA is also made of varying molecular weights, which is ideal since some HA molecules are too large to properly penetrate the skin and deliver hydration, so it's obvious that The Ordinary has done its homework. Oh, and their products are vegan, too.
Price on The Ordinary: $6.80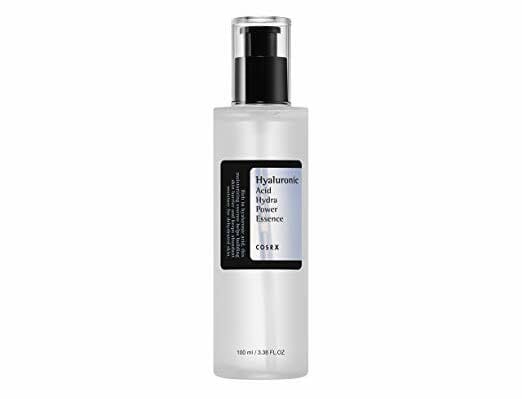 I've recommended COSRX products in almost every beauty guide I've written, and there are two reasons for that: they're extremely affordable and truly effective. The Hyaluronic Acid Hydra Power Essence also has a very short ingredient list, which makes it easy for me to see exactly what I am putting on my face (and that nothing harmful is contained within). It's also vegan, which is not always easy to find in the skincare world. Use this after your cleanser, pat it in gently, and wait for your glow up.
Price on Amazon: $15.34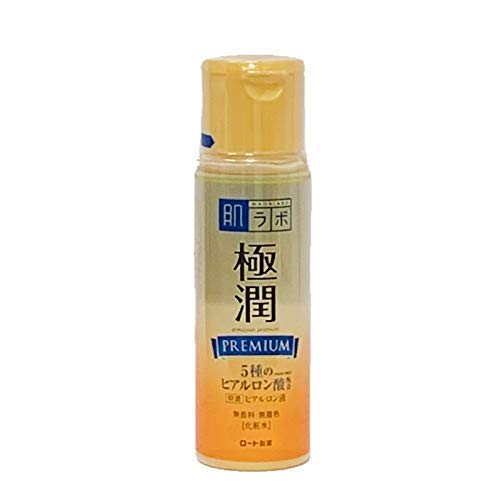 If the name Hadalabo sounds familiar, it may be because you've seen it in your local Walgreens or CVS. It's a Japanese brand that's also sold in drugstores in Japan. Hadalabo's products rely heavily on HA, and the Gokujyun Premium Hyaluronic Acid Lotion is one of my absolute favorites (so much so I wrote an article dedicated to it!). It comes in two versions, the Premium and the original. While the original is a terrific pick for normal skin, I favor the Premium because it's heaven for ultra-dry/aging skin. A little of this product also goes a LONG way, meaning you'll be using this bottle for quite some time. Add in that it's less than $20, and it's kind of the greatest thing ever.
Price on Amazon: $17.99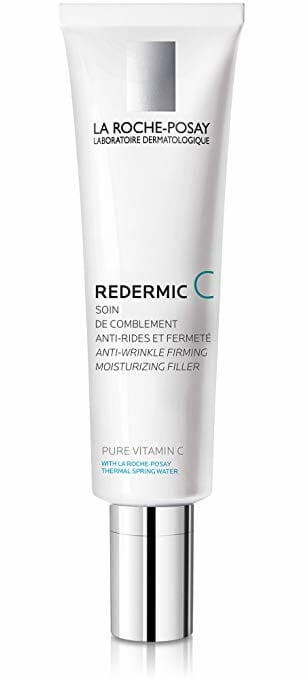 La Roche-Posay is a highly respected European skincare brand firmly rooted in science, boasting recommendations from over 90,000 dermatologists. You can expect good things with a pedigree like that, but the Redermic C is a particularly impressive product because it pairs two power-packed ingredients: HA and vitamin C. Thanks to them you'll see a plumper appearance and feel a long-term moisturized effect. La Roche-Posay makes other HA products as well, so if you like this one, we recommend the rest of the line.
Price on Amazon: $54.99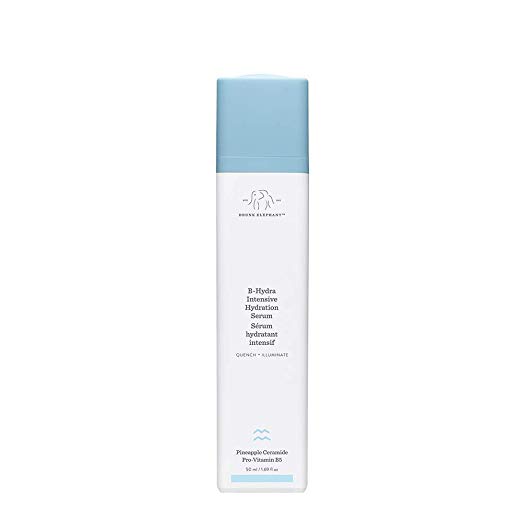 Drunk Elephant has gotten a lot of buzz in the skincare world as of late, even showing up on the first display you see when you walk into Sephora. But the word among fans is that it works well, and we can't argue with that. The B-Hydra serum packs in ProVitamin B, Pineapple Ceramide, Watermelon Rind/Apple/Lentil Complex, and Barberry alongside HA, so you'll get great anti-inflammatory results while your skin plumps up. Rated four and a half stars on Amazon, this one is worth checking out.
Price on Amazon: $52.00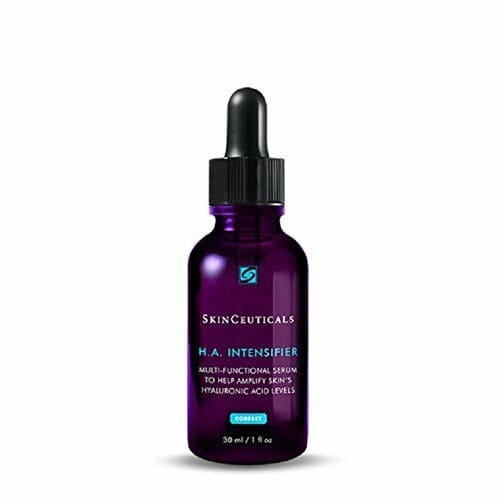 All the way back in 1994, SkinCeuticals was one of the first brands to partner with physicians to offer its products in their offices. It was known for being powerful as prescription skincare, but you didn't need a prescription to buy it. Today, the company continues to innovate, consistently researching the field to better its lines. The HA Intensifier also contains Pro-Xylane, a molecule that thickens the skin and strengthens the bond between dermis and epidermis. Pro-Xylane also reduces the appearance of wrinkles and hyperpigmentation. Alongside HA's moisturizing effects, you should see a pretty immediate effect when you use this. It's definitely more of an investment than the other products on this list, but the results are commensurate with the price tag.
Price on Amazon: $98
Looking for more skincare tips? Here's what you need to know about doing a multi-step skincare routine and the best sheet masks to add into it. You may also enjoy our primers on choosing the best cleanser, toner, sunscreen and more.
The Daily Dot may receive a payment in connection with purchases of products or services featured in this article. Click here to learn more.