Considering the FCC's recent ruling on net neutrality, protecting your online activity isn't just important — it's necessary. To get more control over your information and privacy, get yourself a VPN Unlimited: Lifetime Subscription.
By encrypting your data and hiding your location, VPN Unlimited makes it practically impossible for no-good snoopers, hackers, or greedy government entities to get all up in your business. It's like an infinite security blanket for your internet activity that keeps out all the bad guys. It also happens to be one of the most trusted networks in the game. VPN Unlimited won "Top VPN of 2017" from PCMag so you know it's a trustworthy product.
Aside from keeping bad guys out, it also ensures you'll have a secure public Wi-Fi connection no matter where you are. It even gives you extended online freedom, with unlimited traffic bandwidth and high-speed connection. Plus, it has you covered for up to five devices for, well, forever.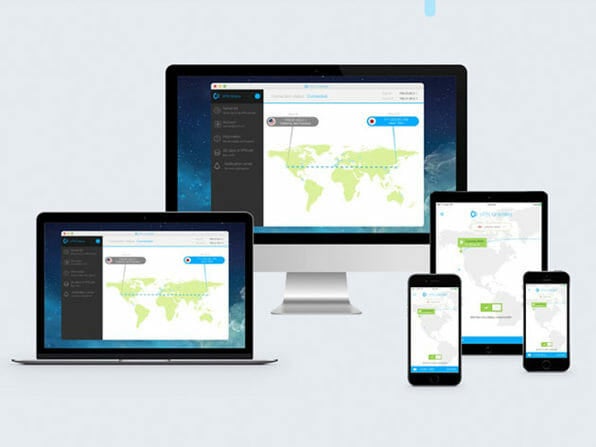 Rid your life of internet woes. Get a VPN Unlimited: Lifetime Subscription for $18 from the Daily Dot store. That's more than 92% off the usual price of $499.99 when you use coupon code VPNSD22 at checkout.
MORE BAZAAR DEALS:
The Daily Dot may receive a payment in connection with purchases of products or services featured in this article. Click here to learn more.