Presented by Vincero
Vincero is offering Daily Dot readers 15% off their entire order. Use offer code DAILY at checkout.
Nothing makes an outfit pop like a bold accessory. If you believe in elevating your game, then polish off your look with a handcrafted luxury watch from Vincero Watches.
We know what you're thinking: "I have a watch, it's called an iPhone!" Listen, fashion noob. No iPhone ever made a personal statement the way a designer watch from Vincero does.  And unlike the $800 Angry Birds machine in your pocket, these watches are incredibly affordable.
Vincero products set the bar, always aiming to be the best value in their industry. From historic Italian marble to engraving the famous phrase "Veni, Vidi, Vici" every timepiece is designed to serve as a constant reminder to Live Your Legacy. So whether you're at a job interview or sitting at a chic bar across from a pretty face, you have the courage to go for it.
Vincero's manufacturing prowess is what really sets them apart. Each collection is manufactured in small batches and only sold online. This means you get ethically produced products without any retail mark-ups. Hey, you don't have to take our word for it, Vincero has over 9,000 5-Star reviews from customers around the globe.
Its growth is equally impressive when you consider they've never taken outside investment. According to the founders, "Our worst nightmare is being forced to grow simply for the sake of growth. From day 1 we wanted this business to grow organically because our customers truly loved our products."
Well, I think it's safe to say their strategy is working. Here are a handful of their impressive designer watches.
The best Vincero watches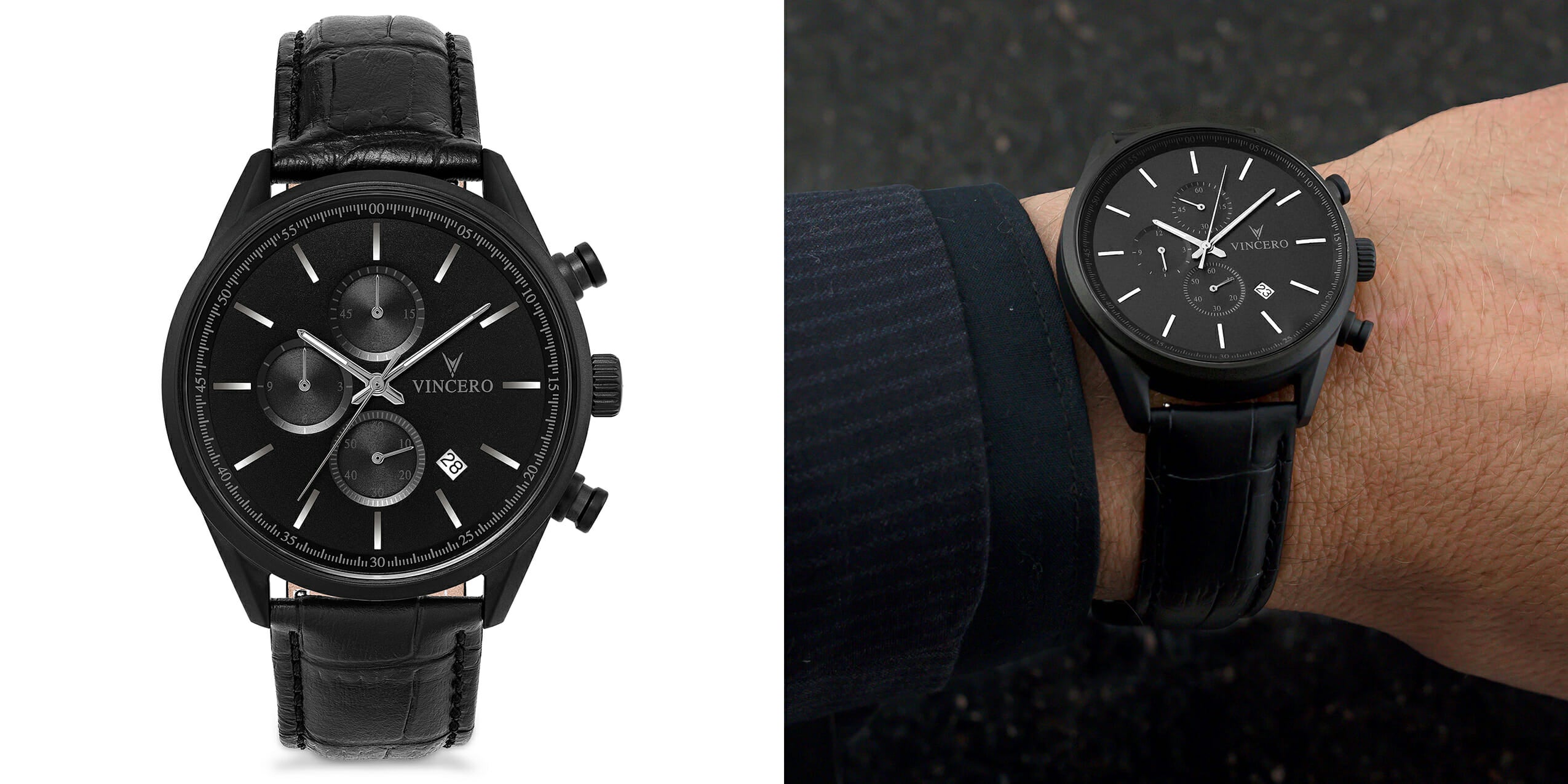 Always bet on black, especially if you're looking to make a statement. The Chrono S Matte Black is one of Vincero's signature offers. Matte black watches are fashion Swiss Army knives and go with just about any outfit, formal or casual. If you're looking to step up your game, this is a no-brainer at only $159.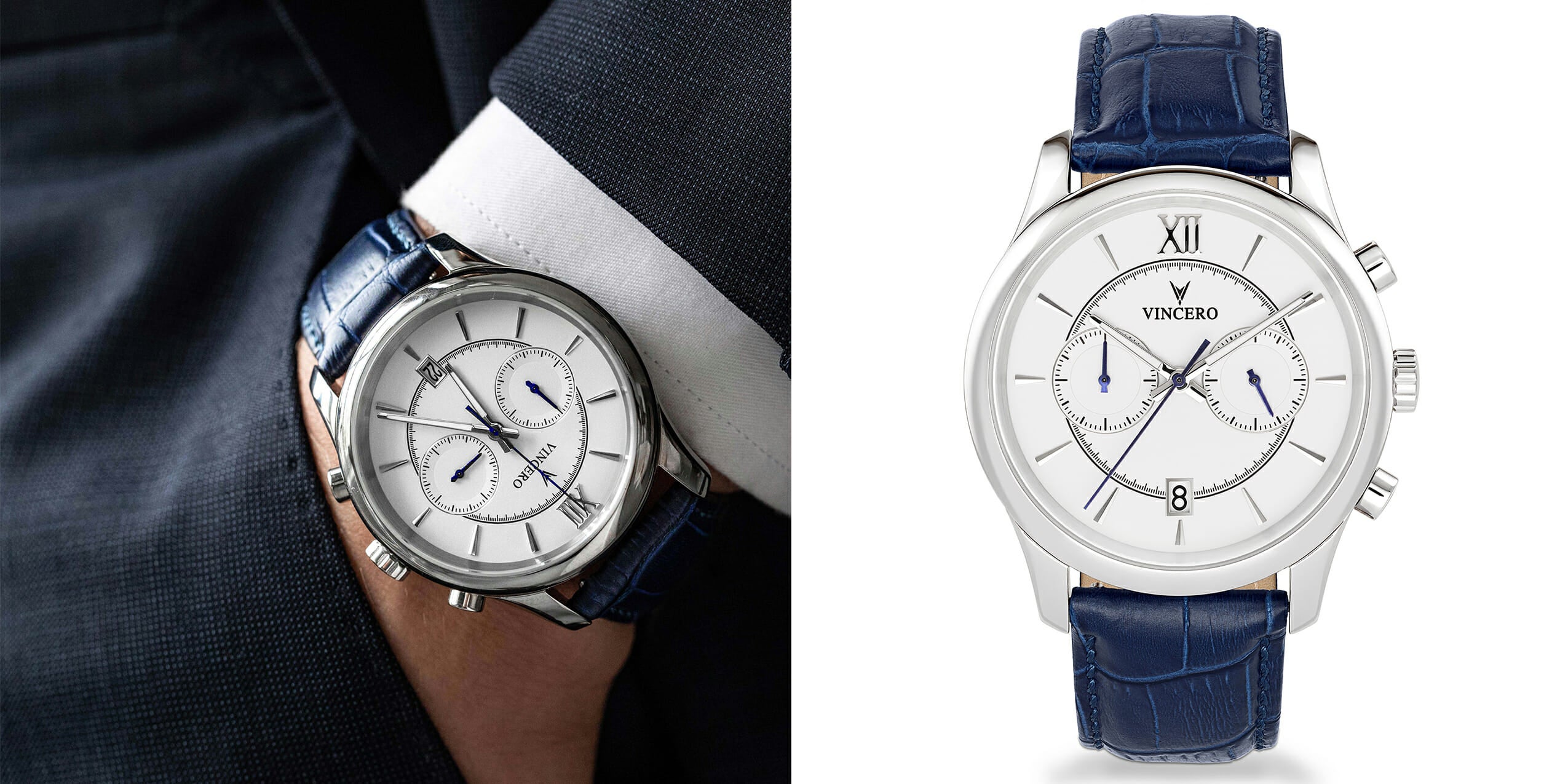 Nothing turns heads more than a splash of silver. The Bellwether Silver + White stands out among the pack, and not just because of its impressive band. It ties together any business suit and is sure to impress a prospective boss at your next job interview. It works equally well in casual situations, like a summer cocktail party. This timepiece rides the line between business and casual for only $199.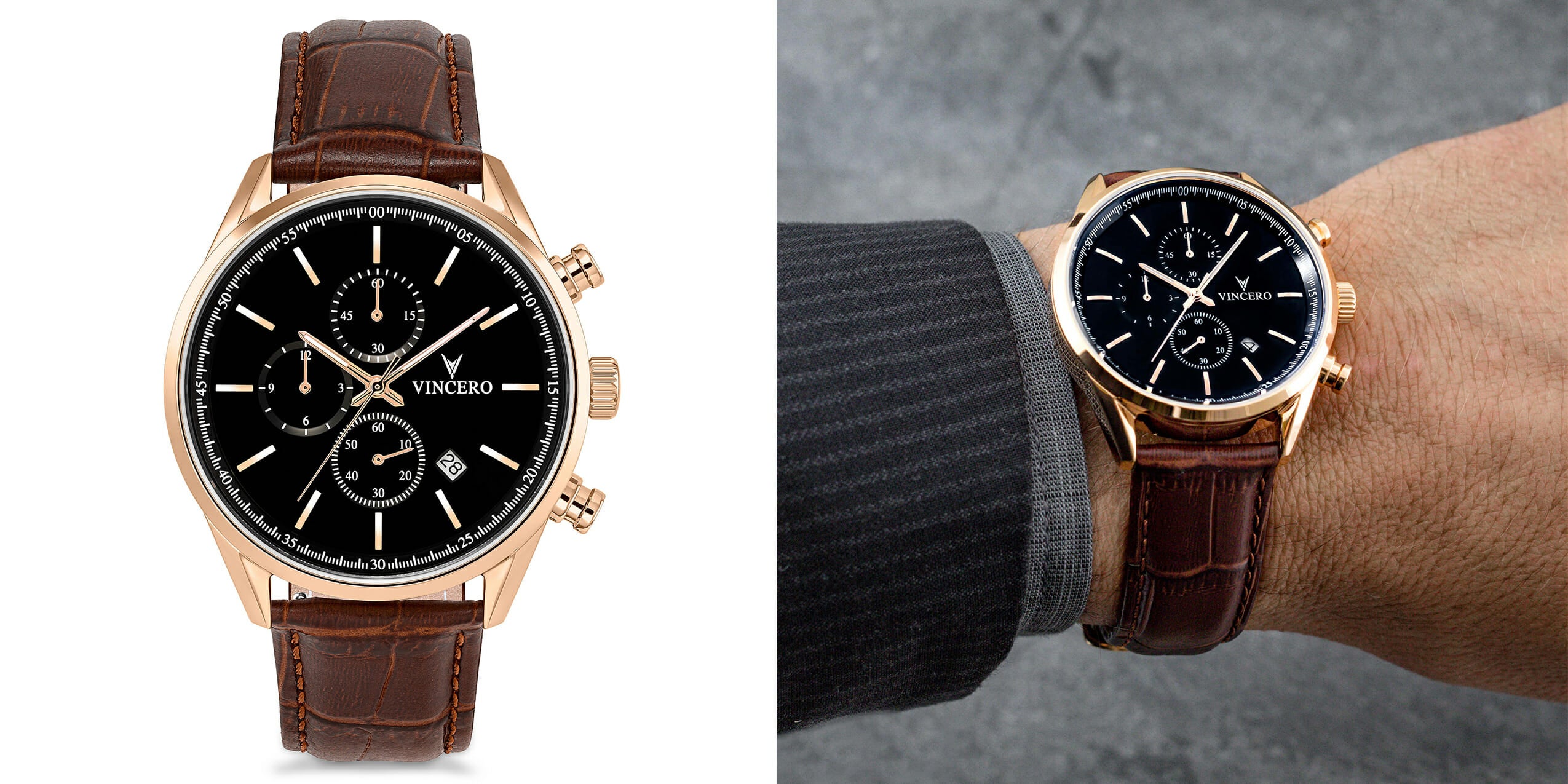 The Chrono S Rose Gold is strictly for badasses dominating the corporate ladder or ditching it all together. It oozes confidence and attitude, which is perfect for setting yourself apart in both friendly and totally cutthroat situations. Whether you're dressing up or dressing down, this watch can be had for $159.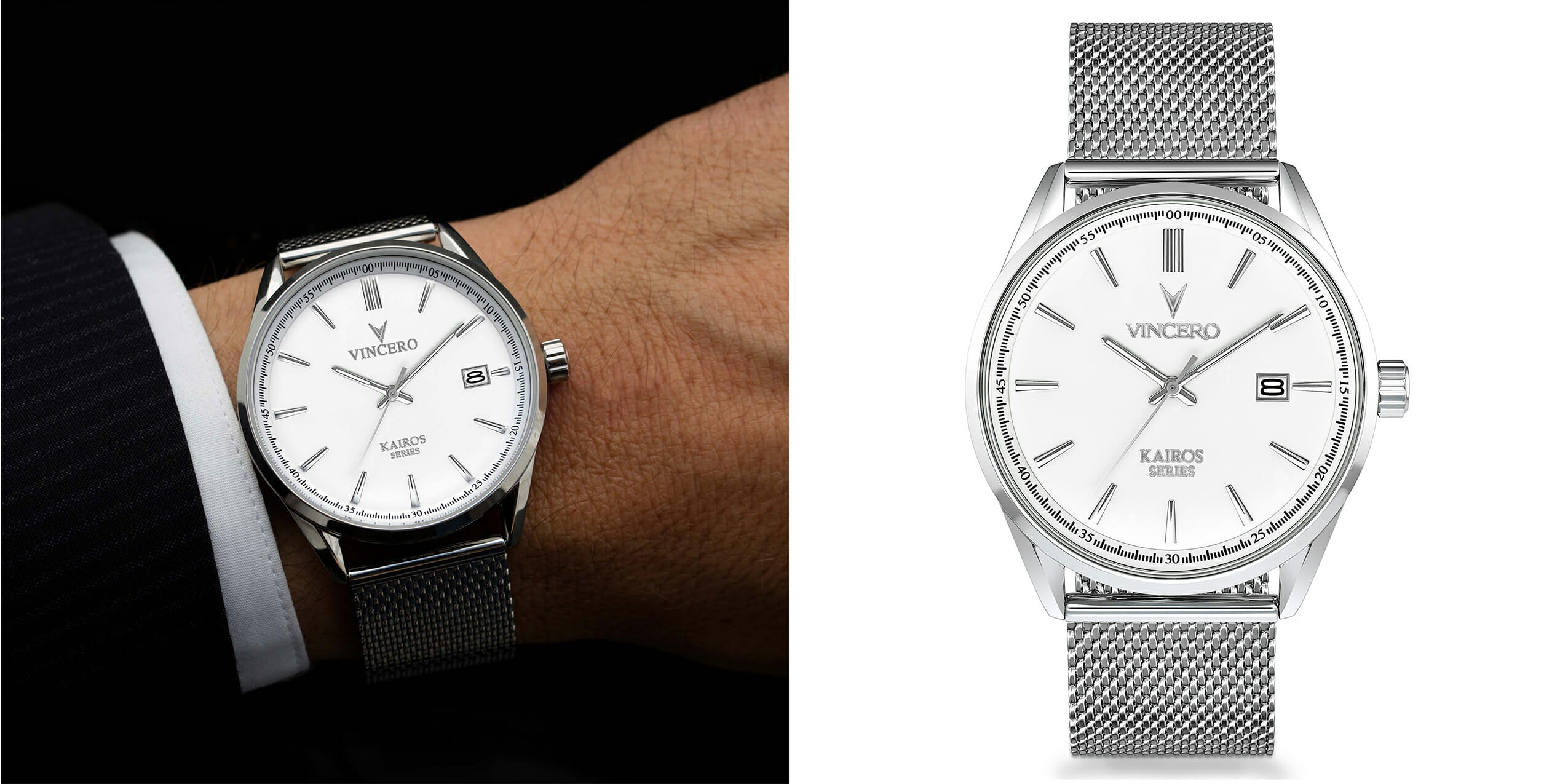 If you're the kind of man who is constantly on the go, the Kairos Mesh White + Silver is the watch for you. This and every watch in the Kairos watch have Italian marble inlays on their casebacks, to give you a daily reminder of what's possible with a little persistence.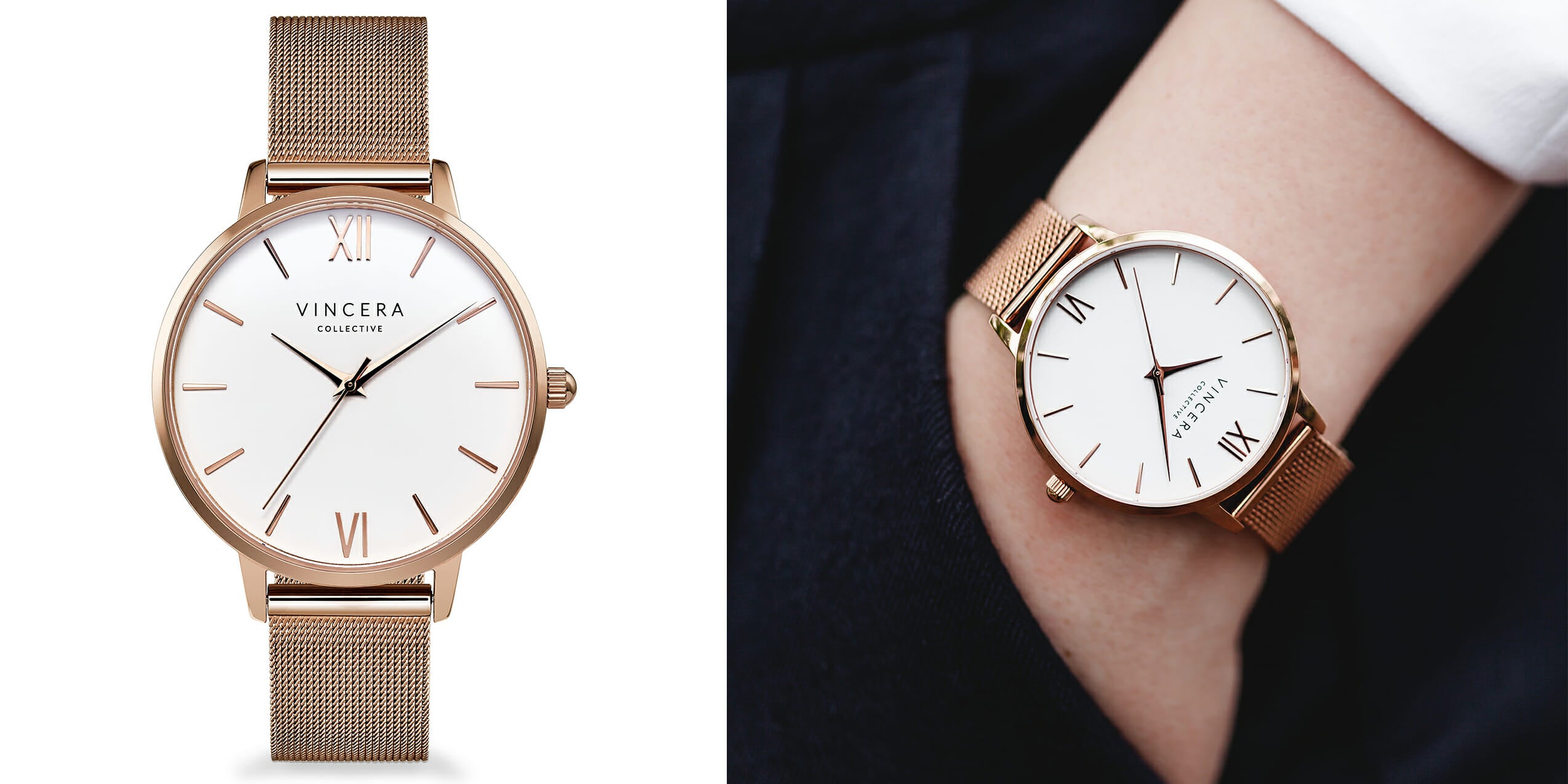 Vincero also offers fashion-forward watches for ladies that are equally uncompromising. The Eros Mesh Rose + White is designed for hustlers and leaders of tomorrow. The surgical-grade Rose Gold steel practically oozes "Girlboss" aesthetic, all for only $129.   
That's just a taste of the styles Vincero offers, each as uncompromising as the last. Daily Dot readers can shave off 15% off their entire purchase using code DAILY at checkout. Best of all, buying from Vincero couldn't be more customer friendly. If you're not totally satisfied with its watches, you can return them within 30 days free of charge. Check out Vincero's line of designer watches, starting at just $119.
The Daily Dot receives payment for sponsored content. This post does not constitute our endorsement or review of the product. Interested in promoting your brand or product? Email us at [email protected] learn more.