Going out to eat on February 14 is just asking for disaster. Stay in, stay cozy and make a lovely five-star meal using inspiration from these cookbooks.
After all, not only is going to a restaurant on Valentine's Day total amateur hour, but many places are booked solid. Even worse, you'll be paying big premiums for the same dull grub. Instead, hop in the kitchen and make a full spread. It will be homemade, which will totally earn you serious Kiss Points. You'll be covered in smooches before dessert, guaranteed.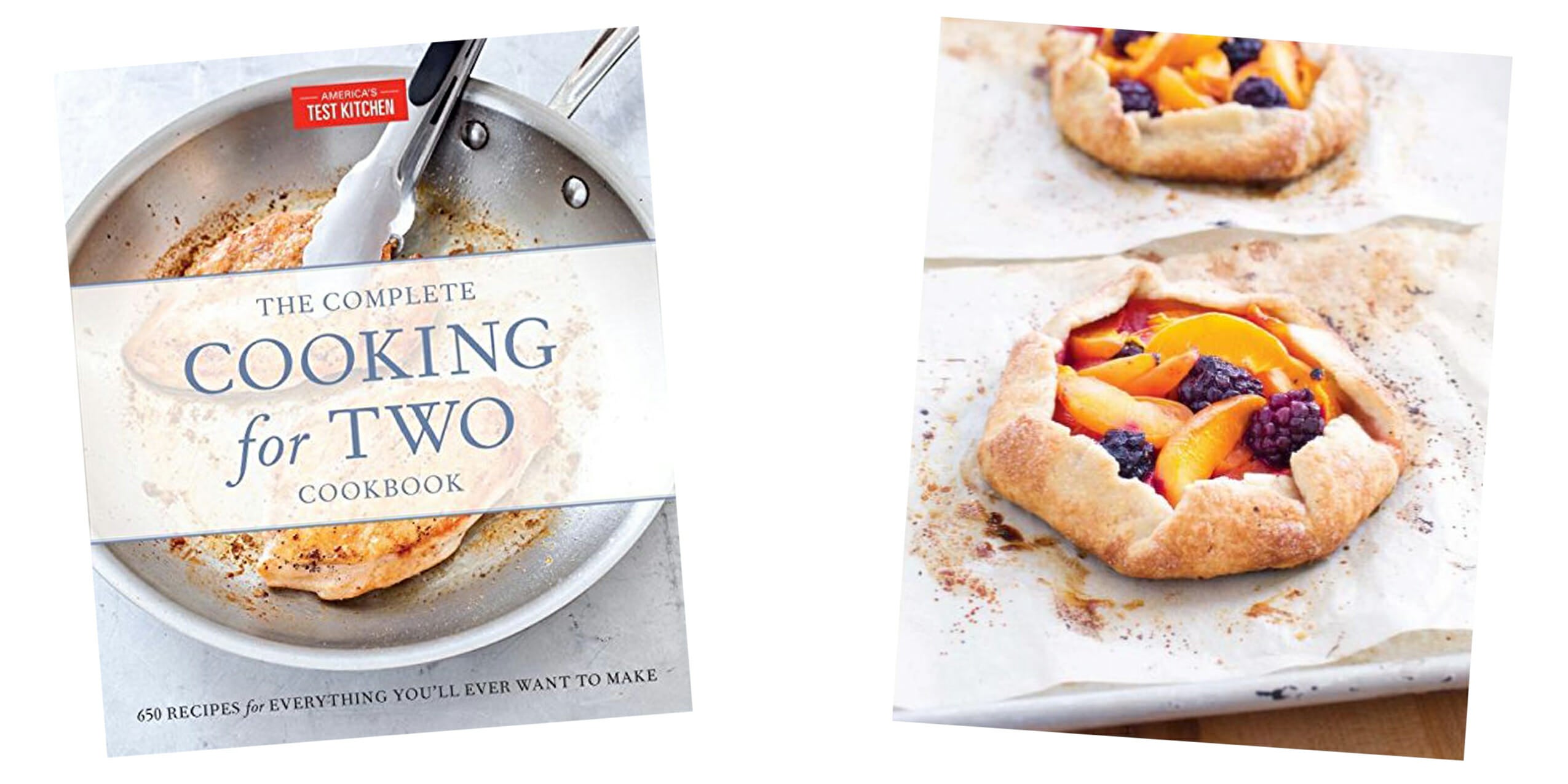 This is the perfect cookbook for couples who love trying new things but hate leftovers. Every recipe is portioned for two solid servings, making it more reliable than a Volvo for Valentine's Day and all date nights to come. And because it's written by the geniuses at America's Test Kitchen, every recipe will be totally foolproof.
Price on Amazon: $17.99+
If you and your beloved are cooking nerds, Alton Brown is your God Emperor. Everyday Cook compiles Brown's go-to repertoire, which harkens back to the charm of Good Eats. If your kitchen has at least a couple beakers and zero uni-taskers, this tome is a welcome one.
Price on Amazon: $14.99+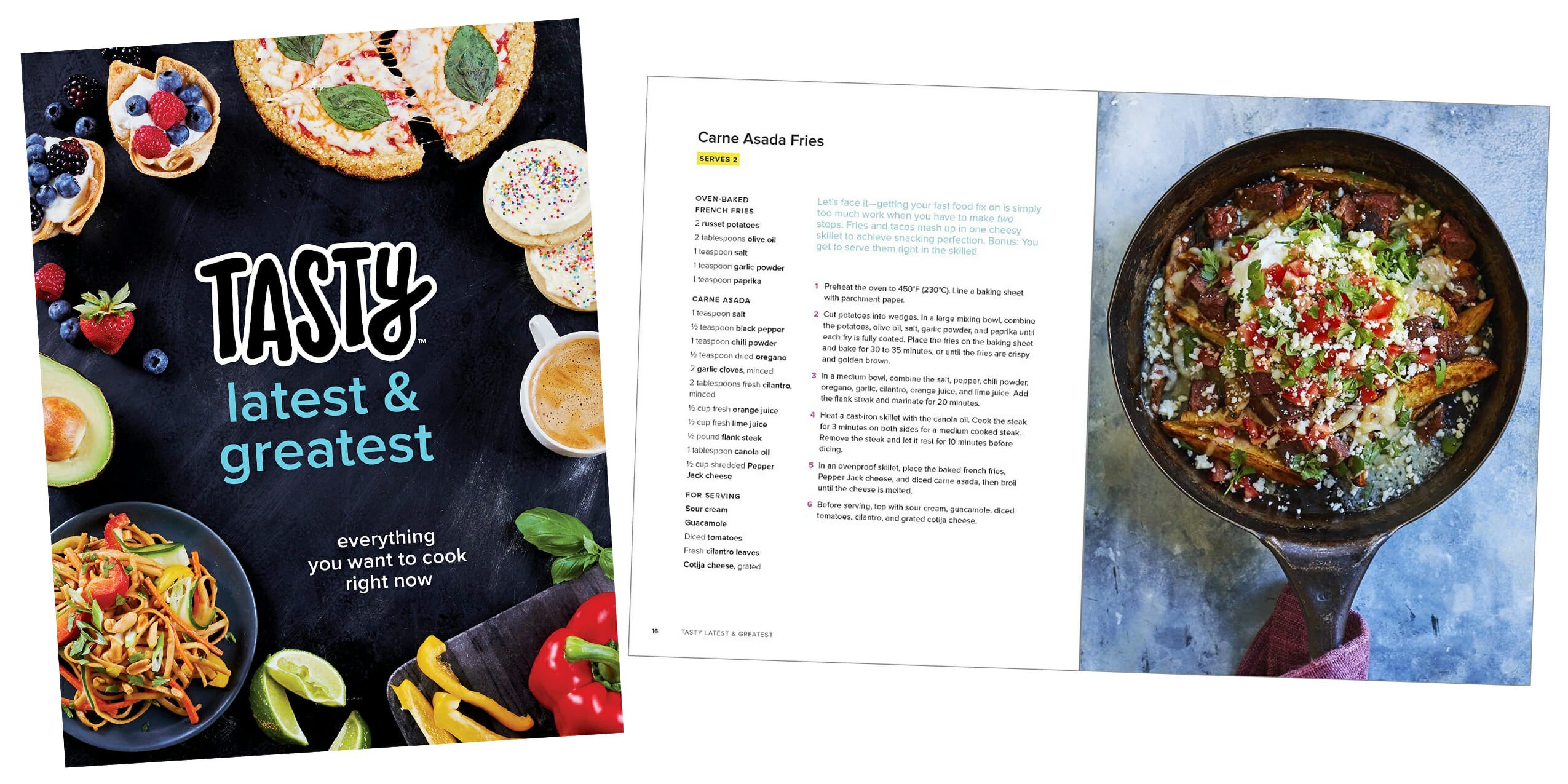 Do you salivate at those awesome cooking videos on Facebook when your boss isn't looking? No worries: we all do. Tasty's compiled some of their best and most viral recipes in one convenient book. Plus, it's almost as cheap as a single trip to your local drive-thru.
Price on Amazon: $9.99+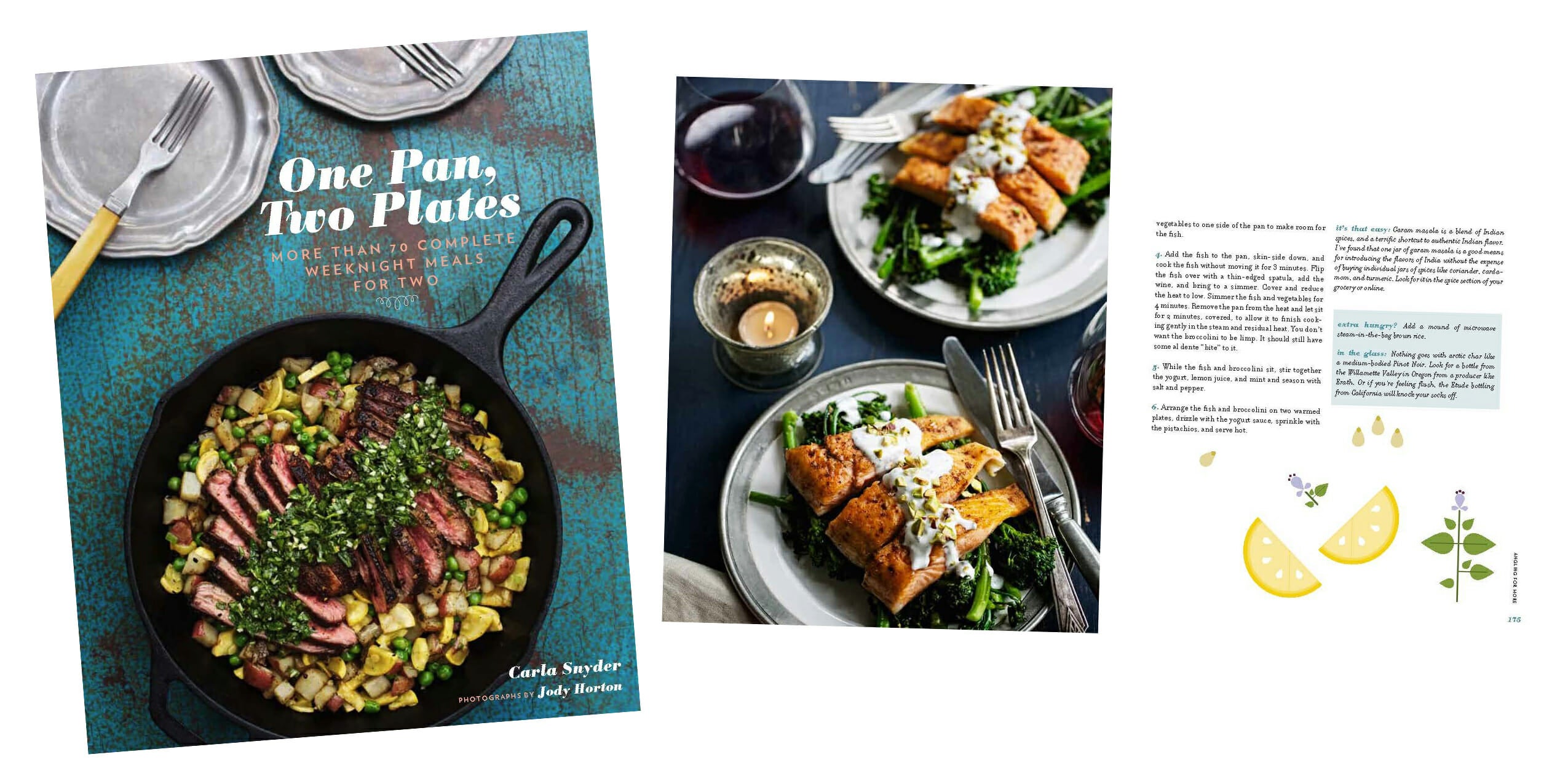 Cast iron cooking is back in a big way, and it's perfect for couples. This book is packed with more than 70 recipes that you can make in one simple black pan. It's perfect for couples who hate dishes. Recipes include seriously gourmet offerings like balsamic braised chicken thighs with figs with creamy polenta and thyme-rubbed salmon with shallots. And because you're eating at home, you can eat straight out of the pan. No judgments. Don't forget to pick up a cast iron too!
Price on Amazon: $9.99+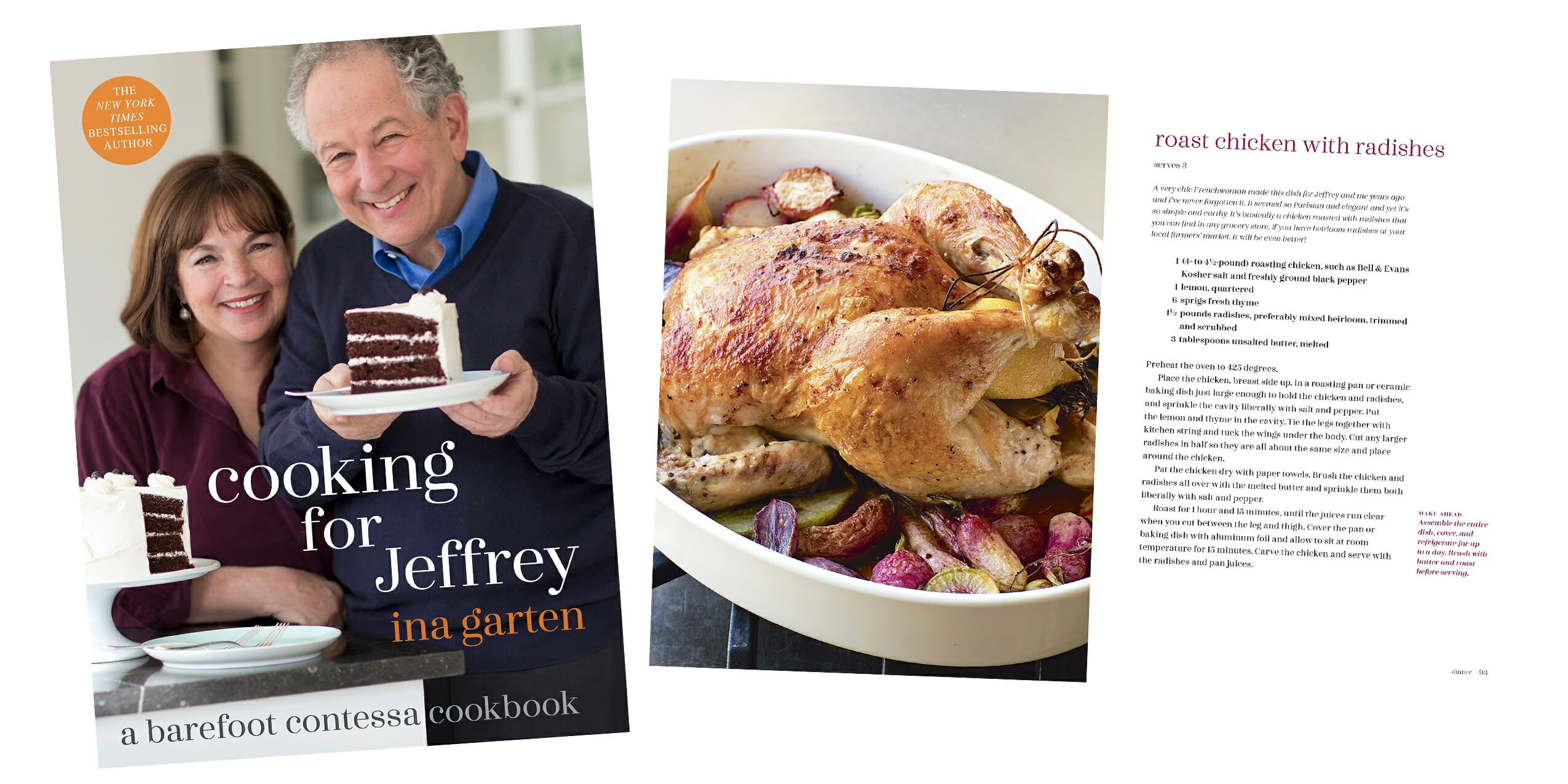 In celebrity cooking circles, there's no greater romance than the one between Ina and Jeffrey Garten. Anyone that's watched at least one episode of the Barefoot Contessa can tell you, the Gartens' marriage is built on a solid foundation of croissant bread pudding and whole roast chickens. Now you can harness Ina's love-inducing kitchen magic for your own romantic needs.
Price on Amazon: $8.99+
MORE BAZAAR DEALS:
The Daily Dot may receive a payment in connection with purchases of products or services featured in this article. Click here to learn more.