Chess is a game that's been challenging minds and inspiring conquerors since the sixth century. Isn't it about the time it became a little more adorable? You've got a friend in Toy Story Chess.
Even the most dastardly of opening gambits will be nothing short of cute with this chess set based on the classic Disney Pixar series. And unlike a regular chess set, this one is brimming with color and personality. Each of the 32 pieces on this board is custom sculpted, and is played on an incredibly decorative board.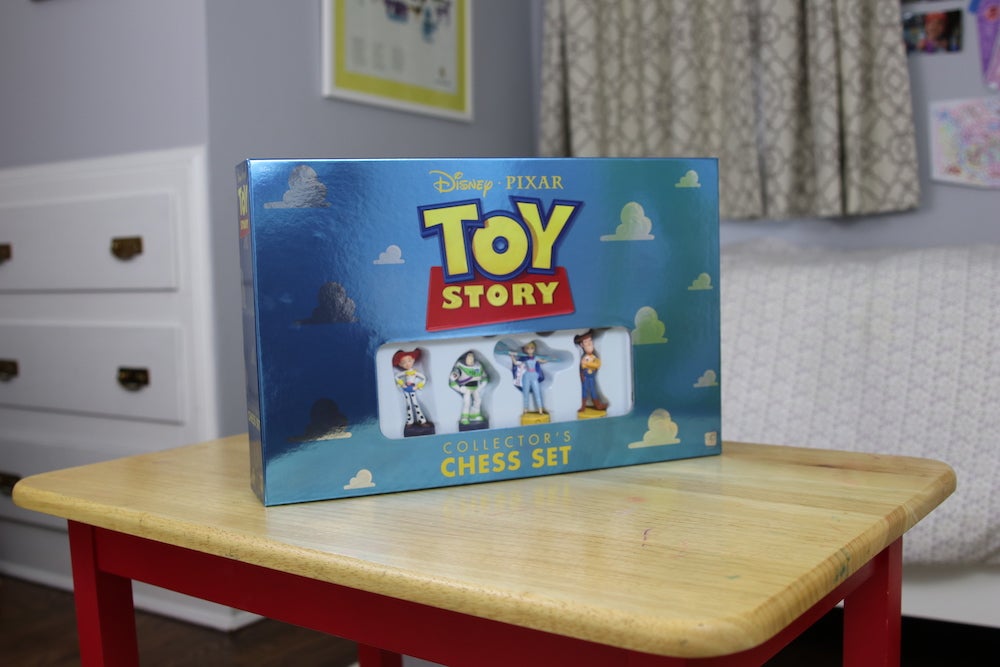 Even among chess champions, the tensest and competitive bout will be as adorable as the movies. The cutthroat battle for domination will become a cuteness contest over who can steal more friends from the other team. 
The combatants in this board game battle are split between the Blue and Gold Teams with characters from all four celebrated movies. Team Blue features plucky spaceman Buzz Lightyear and rootin' tootin' cowgirl Jessie, who serve as King and Queen. Backing them up are the fearsome Trixie and Rex who serve as rooks, valiant Dolly and Bullseye as knights, and the precious Slinky Dog and Mr. Pricklepants as bishops. Team Blue's pawns are Little Green Aliens, who are more than happy to take the brunt of any attack. If they can survive The Claw, they can survive everything.
Team Gold is packed with equally iconic Toy Story heroes. America's favorite cowboy Woody and his long lost friend Bo Peep reign as king and queen, with Peep sporting her new and improved Toy Story 4 look. Woody is joined by his friends, the fan favorite Forky and caddy Ham as rooks, Canadian stuntman Duke Caboom, and sarcastic Buttercup as knights, and the irreplicable duo Bunny and Ducky as bishops. Army men, being all that they can be, serve as this team's pawns, ready to make the ultimate sacrifice for their commanders-in-chief.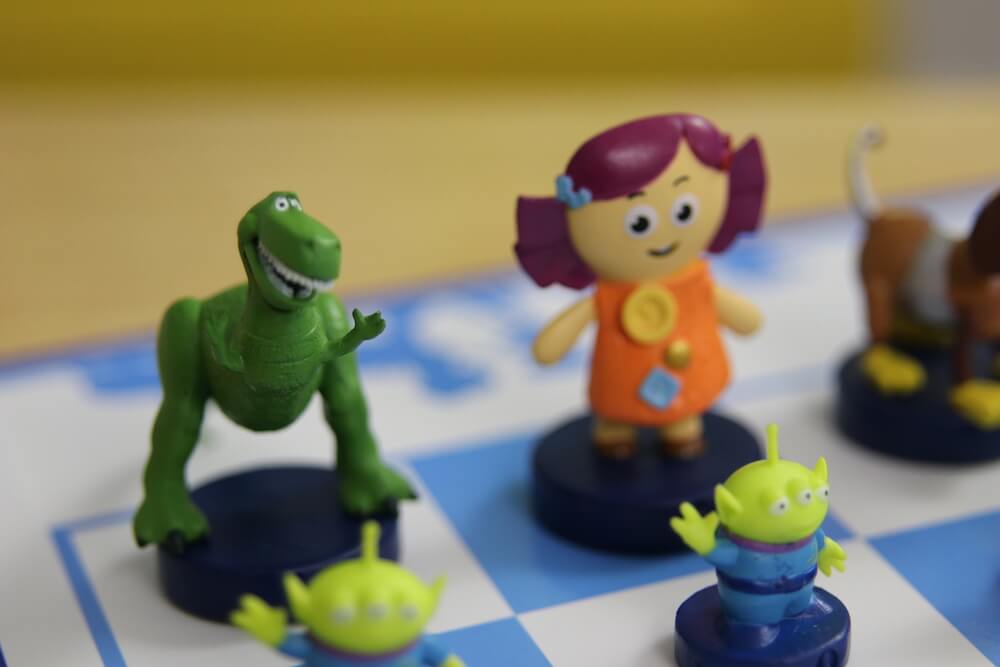 All pieces are high-quality sculpted PVC, which makes it perfect for collectors and casual board game fans alike. And unlike other chess sets, the predominance of adorable (not to mention some of Pixar's most beloved) characters make this set perfect for first-time chess players. 
Best of all, unlike other high-end chess sets, this one's within reach of any budget. The 32-piece Toy Story Chess set is available on Amazon for $53.95 (regularly $59.99) 
Sponsored: The Daily Dot receives payment for sponsored content. Interested in promoting your brand or product? Email us at [email protected] to learn more.