ThinkGeek is celebrating its 18th birthday (how did that happen so fast?) with the sort of bash everyone loves: a giant sale.
To ring in the occasion, the retailer is offering three "Daily Deals" items at significantly marked down prices. These change out every day at noon ET, so watch that space if you've been waiting for something to go on sale.
ThinkGeek also made a really cool shirt to commemorate its birthday, which you get free when you spend $50. If you just want the shirt itself, it sells for $19.99.
On top of all this, the retailer is offering 30-60 percent off hundreds of items. That's a lot to go through, so we've curated our fave picks below.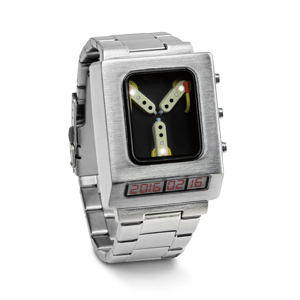 We think this watch might have blown Marty McFly's mind back in the day (not to mention Doc Brown's). Inspired by the classic film Back to the Future, this slick-looking watch features a light-up replica of the film's famous time travel device. Normally $49.99, it's marked down to $29.99 for the birthday sale.
Any luggage would be a steal at $29.99, but this is DARTH VADER luggage. Travel like the force-wielding badass you are. Also, it used to be $79.99 and now it's cheap as dirt and you likely need to replace your suitcase anyway.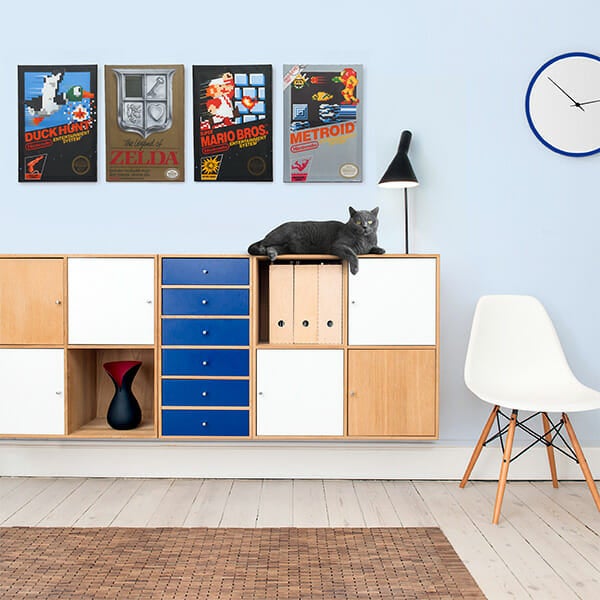 If the NES was as big of a part of your childhood as it was of ours, you get the same tinges of excitement seeing classic box art that we do. These four prints are exact copies of the art from Duck Hunt, The Legend of Zelda, Super Mario Bros. and Metroid. Grab your favorite, or hang them all in a row. Previously $15.99 per print, you can now afford all four at $9.99 each.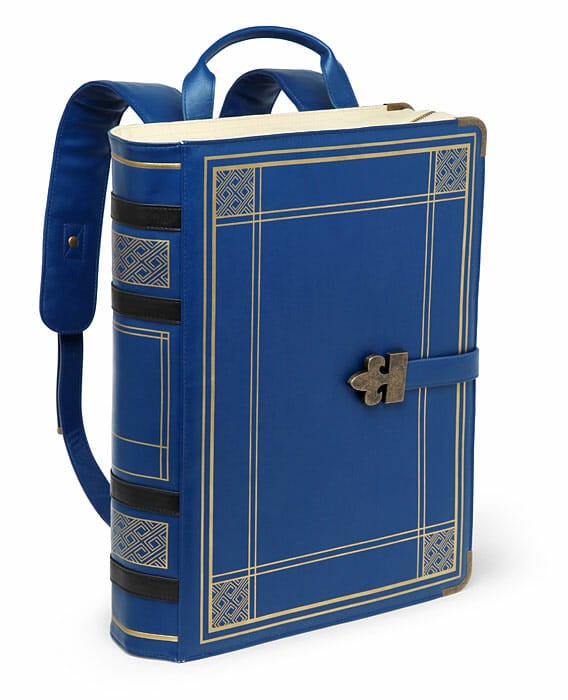 Bibliophiles will flip for this book-inspired backpack, which makes you look as if you've rescued a legendary tome from a dungeon deep below the earth and hauled it out on your back. What a hero you are! It unzips to reveal a net pocket on the left to hold folders and papers and pockets on the right to hold pens and more. It was well worth the price at $59.99, but now that's it's $24.99 ThinkGeek is practically giving it away.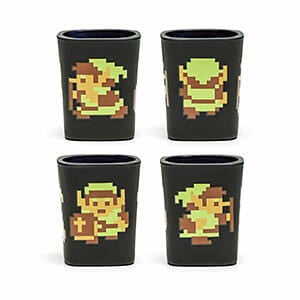 Um, best shot glass ever made? We suppose it depends on who you ask, but 8-bit Link is one of our favorite images in all of gaming. Plus, it's even cooler that his sprite is on all four sides of the glass. If you get drunk enough you may start adventuring with him across the table (don't forget you need a sword, and it's in that cave). And at $2.99 (previously $4.99), you can totally afford a full set.
You can shop the full sale here.
MORE BAZAAR DEALS:
The Daily Dot may receive a payment in connection with purchases of products or services featured in this article. Click here to learn more.