Every kid has bad days. Whether they're running a fever, bumped their head, have the sniffles or can't shake growing pains, these Thermal-Aid Zoo Animal 2-Packs can help turn it around.
These soothing little stuffed animals can help your kiddos (or you) feel better on those off days. Just pop them in the microwave to help heal and soothe a cold, or stick them in the freezer to ward off a fever. The specially-engineered stuffing is made to take on whatever temperature serves your kids the best and is perfect for all kinds of ailments.
Dealing with a twisted ankle? An ice-cold teddy bear will ease the pain. Wake up from a scary nightmare? A warm bunny to snuggle will help them feel better. Or maybe your kid just can't seem to fall asleep? A cuddly koala will have them drifting off to dreamland in no time.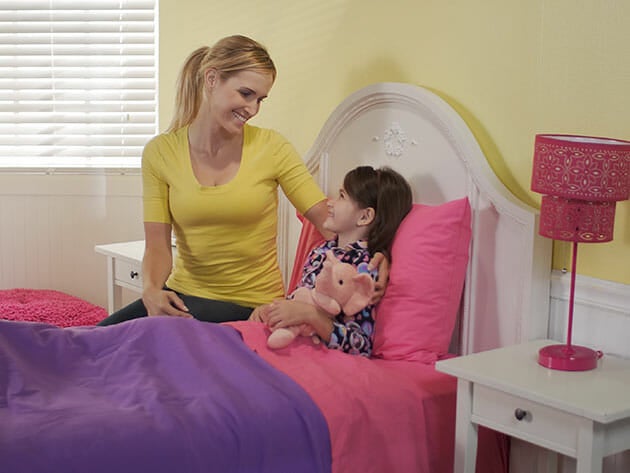 You just might end up with your own cuddle buddy. Choose your favorite animal duo and get one of these Thermal-Aid Zoo Animal 2-Packs for $24.99 from the Daily Dot store. That's reduced from the original price of $39.90.
MORE BAZAAR DEALS:
The Daily Dot may receive a payment in connection with purchases of products or services featured in this article. Click here to learn more.