We crawl the web so you don't have to.
Sign up for the Daily Dot newsletter to get the best and worst of the internet in your inbox every day.
Hello fellow citizens of the internet! Andrew here. Welcome to today's edition of web_crawlr.

Our top stories today are about: A viral video where a passenger put a camera on his airport luggage to see "what really happens" to it, how the FCC is set to officially begin its effort to reinstate net neutrality, two people going viral for showing off a completely mold-infested apartment, and an explainer of the Chad time thief meme.
After that, we've got something exciting for you. We are introducing our new column "Deplatformed" by our Senior Politics and Tech Editor David Covucci that will search all corners of the internet to tell you the political discourse online.
See you tomorrow!

— A.W.
---
Today's top stories
A creator tried to find out what really happens to luggage once it's checked in at an airport.
The Federal Communications Commission (FCC) is beginning the process of restoring net neutrality rules that were axed during former President Donald Trump administration.
Two people in hazmat suits revealed a disgusting series of discoveries they made in a mold-infested apartment, leaving viewers with a ton of questions.
If you ever find yourself slacking or taking an extra long lunch break then there's a meme for you.
---
We crawl the web so you don't have to. Sign up to receive web_crawlr, a daily newsletter from the Daily Dot, in your inbox each day.
---
Deplatformed
By David Covucci
Senior Politics and Technology Editor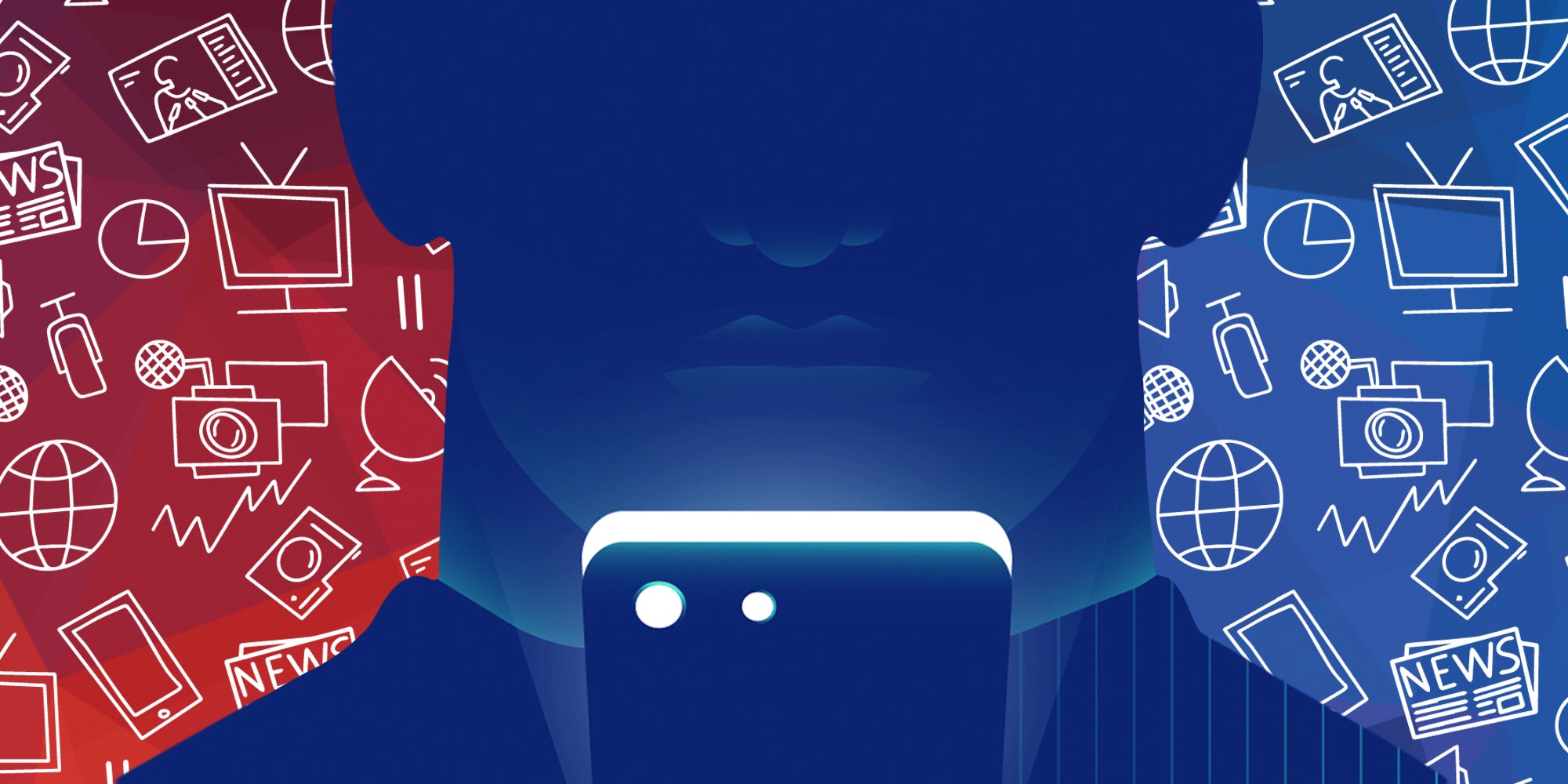 Introducing Deplatformed, a look at how politics is playing out online
Deplatformed is a weekly column that looks into the nether reaches of the internet—outside the big few that everyone already covers—to tell you the political discourse online. It runs on Thursdays in the Daily Dot's web_crawlr newsletter. If you want to get this column a day before we publish it, subscribe to web_crawlr, where you'll get the daily scoop of internet culture delivered straight to your inbox.
---
Crawling the web
Here is what else is happening across the 'net.
This former McDonald's corporate chef is letting people know where to find the closest match to the chain's cheese at your local supermarket.
A user on TikTok claims to have caught a felony in action while staying at a Days Inn. She discovered that a woman destroyed the hotel's breakfast area.
With the right equipment, you can experience movie theater magic right in your living room. These are the best home theater projectors worth your money.*
A Walmart customer exposed how little the store's new security measures actually protect products from theft.
This worker is going viral for sharing why he quit his jobs at Taco Bell, Target, FedEx, PetSmart, and more.
Another day, another group of fans are fighting to see their favorite music artist in concert without going broke.
"Be careful what you wish for" or "the grass is greener on the other side" are sayings that can be directly applicable to the sentiments a work-from-home employee has towards her "mindless" remote job.
A TikTok user with their credit card linked to their Apple Card believes they have found a hack for free Chipotle after they placed an order that was ultimately declined.
From the Daily Dot archive: TikTok is ushering in a wave of Latina influencers.
*The Daily Dot may receive a commission in connection with purchases of products or services featured here.
---
Special Announcement
You've all been enjoying "Your Password Sucks" for a while now, but we thought it would be fun to make the column into a video series on YouTube. You can check out the first video here (while you are at it, why not subscribe to the Daily Dot's channel on YouTube). Also, don't worry, web crawlers like you still will get to read the columns before they become videos.
But in the meantime, if you've got an internet security question you want answered, be sure to let us know. Don't forget, if your question is chosen to be answered by our Tech Reporter Mikael, you'll get a pretty sweet "Your Password Sucks" shirt.
Got a question you want answered? Sign up for web_crawlr here so you can learn how to surf the 'net safely.
---
Before you go
An apartment building took strange steps to censor their tenants' internet access after making a shocking discovery about the kind of content they were searching for.
In a viral video with over 809,000 views, TikTok user Tess (@tesslovenn) captured a strange notice posted in the building's elevator.
The building then made it clear that it would be taking a moral stand by restricting the tenants' access to certain search terms, writing, "In response, any search containing the words "Judy Hops" or "Animal Crossing" will now be blocked."