Strategy games are without a doubt a ton of fun to play. But they're also really good brain teasers! Without even realizing it, strategy games help improve your brain's agility. Meaning you're working out your brain muscles while playing – which can help you in more ways than one.
So if you're looking for a reason to break out the board games, Amazon is giving you a really good reason to do so. Today only, you can save up to 50% on some of the most popular (and difficult) strategy games. With over 50 games on sale, the hardest part will be narrowing down your purchases. Pick from board games and card games, the choice is yours.
Included in the sale are some of the most popular (and difficult) strategy games. Check out some of our favorite titles found in the sale extravaganza.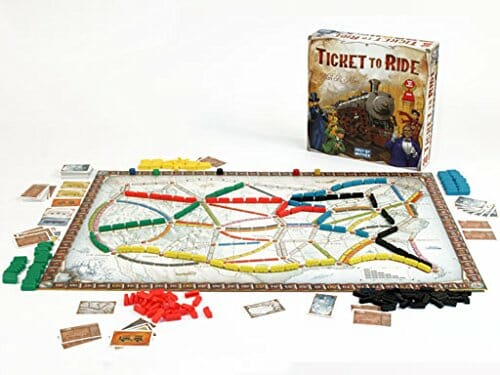 From the Manufacturer: The Ticket To Ride Board Game is a cross-country train adventure that celebrates Fogg's impetuous and lucrative gamble to travel "Around the World in 80 Days" by proposing a new wager. The stake is a $1 million prize in this winner-takes-all competition. The objective of this train board game is to see who can travel by rail to the most cities in North America in just seven days. This Ticket To Ride game can be played by two to five players. There are 225 colored train cars and players have to collect cards that allow them to use the different railway routes connecting the cities across the USA. This Ticket To Ride Board Game comes complete with a detailed board, game cards, help cards, rules, train miniatures and more.
Price on Amazon: $25.82 (regularly $49.99)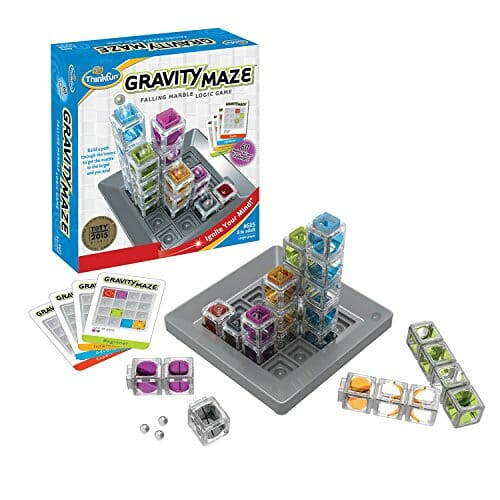 From the Manufacturer: This gravity powered logic maze is sure to put your visual perception and reasoning skills to the test. The towers can be arranged in a wide variety of visually stimulating structures but, for each challenge, you'll have to think carefully to build a path that will carry your marble to the Target Tower.
Price on Amazon: $14.99 (regularly $29.99)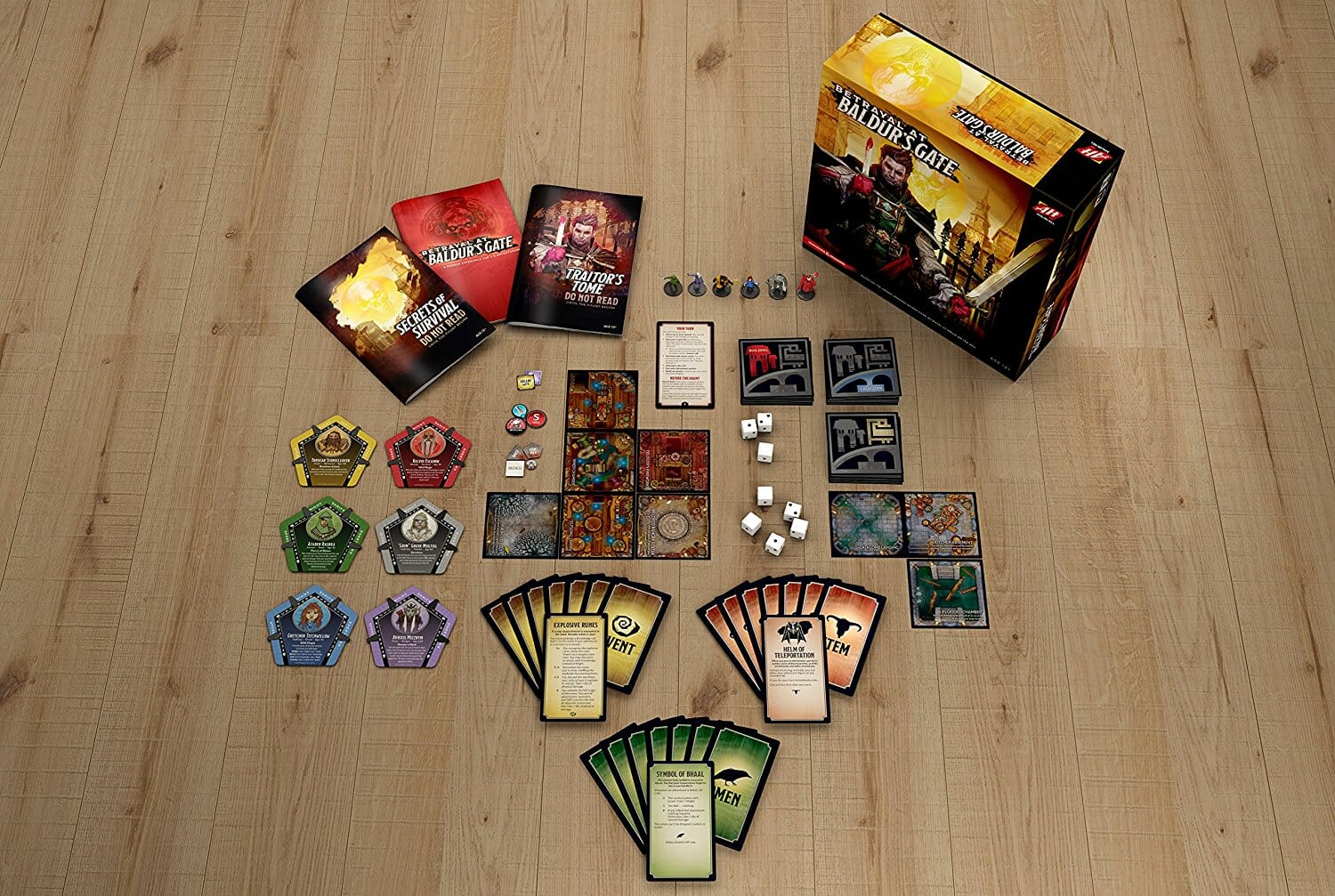 From the Manufacturer: The shadow of Bhaal has come over Baldur's Gate, summoning monsters and other horrors from the darkness! As you build and explore the iconic city's dark alleys and deadly catacombs, you must work with your fellow adventurers to survive the terrors ahead. That is, until some horrific evil turns one—or possibly more—of you against each other. Was it a mind flayer's psionic blast or the whisperings of a deranged ghost that caused your allies to turn traitor? You'll have no choice but to keep your enemies close!
Price on Amazon: $28.99 (regularly $50.00)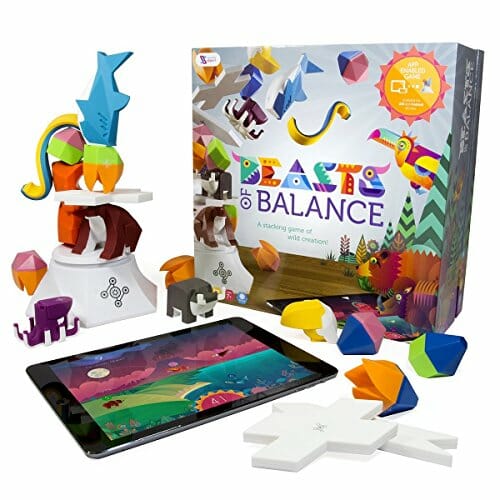 From the Manufacturer: Level up family game night with this multi-award-winning game of dexterity, strategy, and creation. Players take on the role of Divine Creators, playing alone or with friends to build worlds and reach high scores by stacking magical Artefacts into spectacular towers. But this is no standard dexterity game—everything added to the tower interacts with a world that evolves on a wirelessly connected smartphone, tablet, Fire TV or Apple TV. Stack an Octopus and poof! you've just made a digital Octopus. Add a Migrate Artefact and shazam! you've turned it into a land-dwelling Rocktopus. There's real skill in deciding on the next piece to add to the stack, and it takes smarts and teamwork to build high-scoring towers and find the most elusive beasts (there are over 150 to discover and collect); but take care—the world ends when the tower falls.
Price on Amazon: $69.99 (regularly $99.99)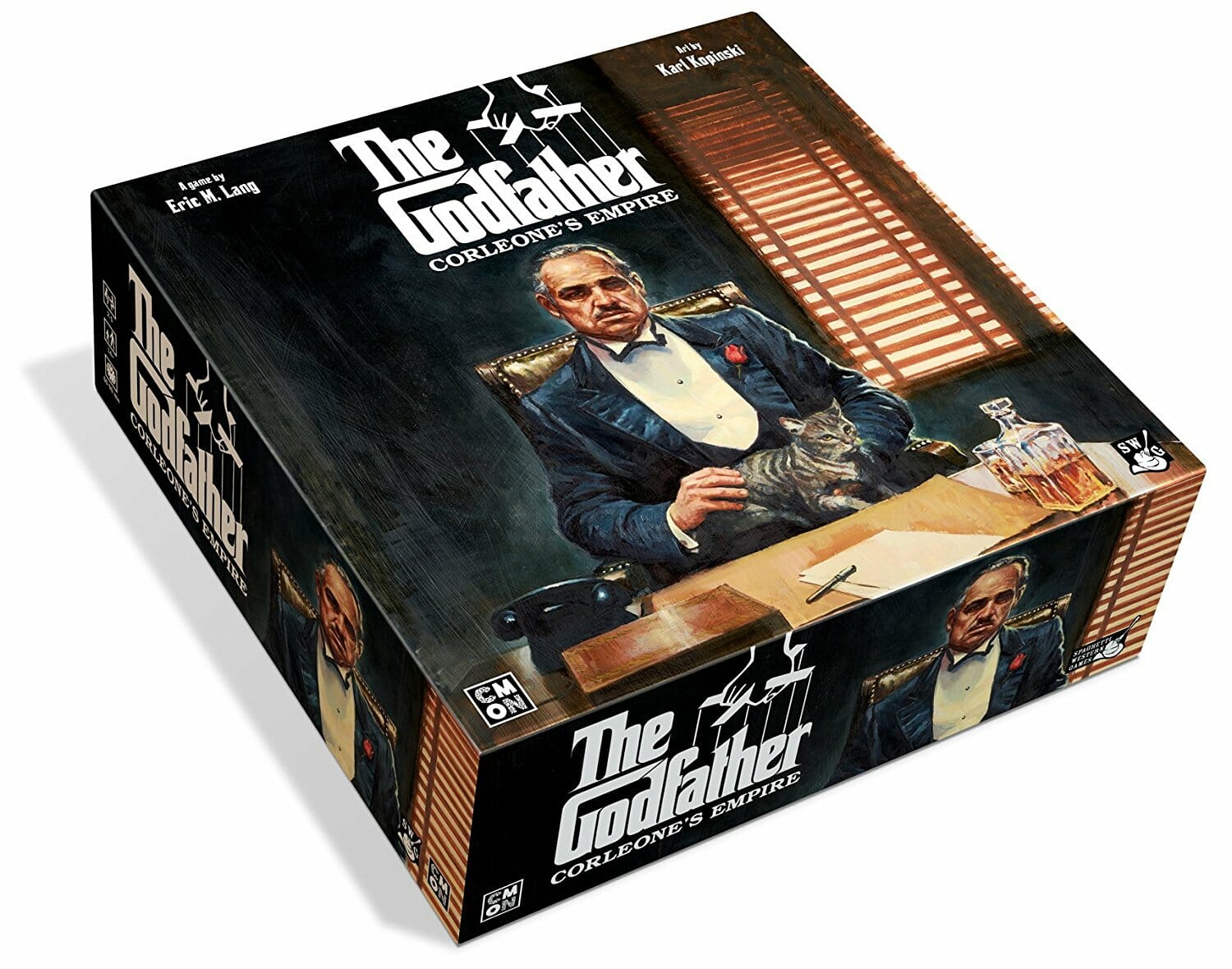 From the Manufacturer: In The Godfather: Corleone's Empire, players control of one of the five different crime families in 1950s New York City. Everyone is vying to take over the main operations, should Don Vito Corleone meet an untimely end. Over the course of four acts, players send out Family Members and Thugs to shake down businesses in order to earn money, illegal goods, and other benefits. They battle over territory in Turf Wars and get special bonuses for completing jobs for the Don. Players can add new Allies to their family business, if they're willing to pay heavy bribes, but having the most money is the key to victory. They have to decide how much they're willing to spend. During each act, it's also necessary to pay a tribute to Don Corleone, so players have to launder their money away if they want to be able to keep it. After four acts, players receive bonuses for the Turf they control and the jobs they've managed to pull. The family with the most money will inherit the business of Don Corleone and take control over New York City.
Price on Amazon: $39.69 (regularly $79.99)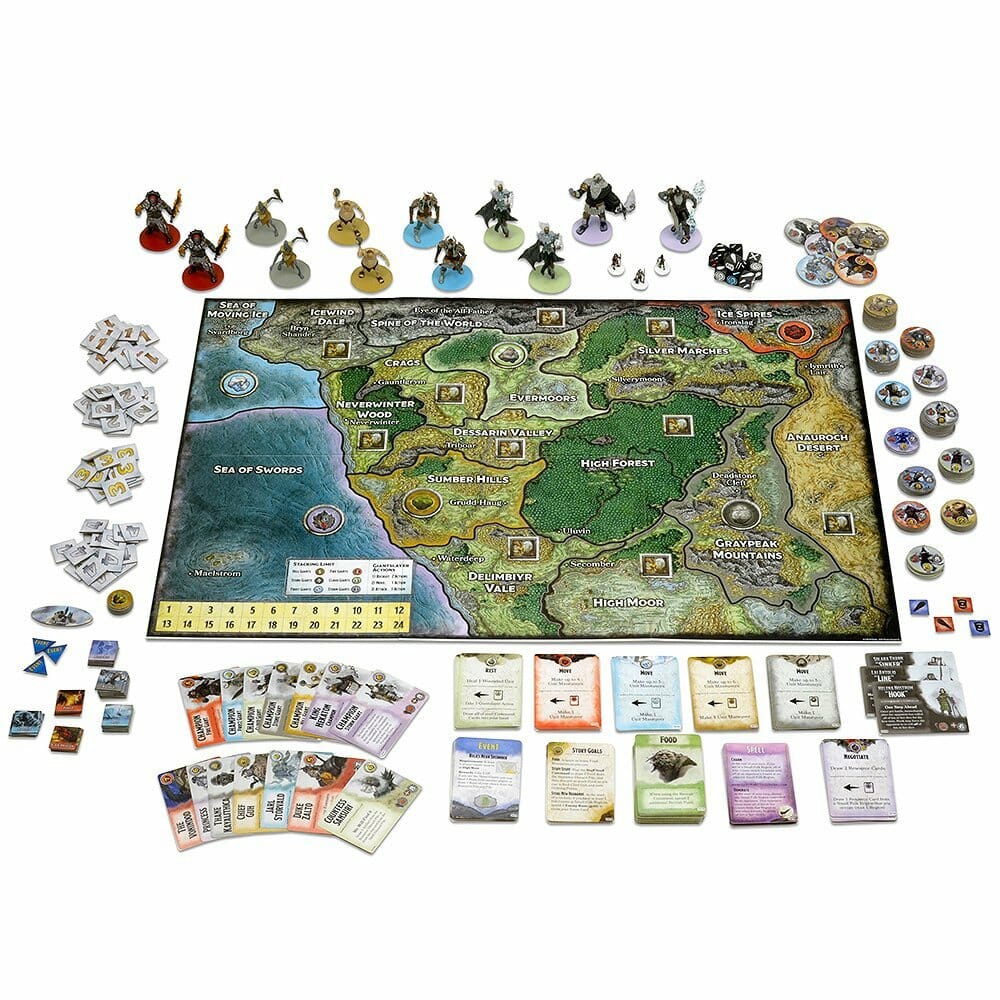 From the Manufacturer: Each player issues commands to his or her giants in the form of command cards (recruit, move, attack, pillage, and so on). This allows players to recruit new giants, send them out to attack settlements and other giants, and also to pursue special agendas based upon their race. For example, the Storm Giants seek to restore their lost monarch, King Hekaton. The Cloud Giants seek an ancient dragon treasure trove, and the Hill Giants seek an abundance of food with which to feed their massive monarch, Chief Guh. In Assault of the Giants players send their giants out to wage war on each other and the small folk, but the game's real strategy lies in each player's ability to pursue their giant race's unique agenda, not only through combat but also through clever cardplay.
Price on Amazon: $67.99 (regularly $129.99) 
MORE BAZAAR DEALS:
The Daily Dot may receive a payment in connection with purchases of products or services featured in this article. Featured items are sponsored and The Daily Dot receives payment. Click here to learn more.