Your office job is killing you! And no, I don't mean those horrible weekly visits from Pam from accounting. Sitting all day isn't good for your health or your waistline.
According to Healthline, using a standing desk not only helps you keep trim, but can lower blood sugar levels and risk of heart disease. They even improve your mood! Kick your chair to the curb and step up to one of these fine desks for every budget.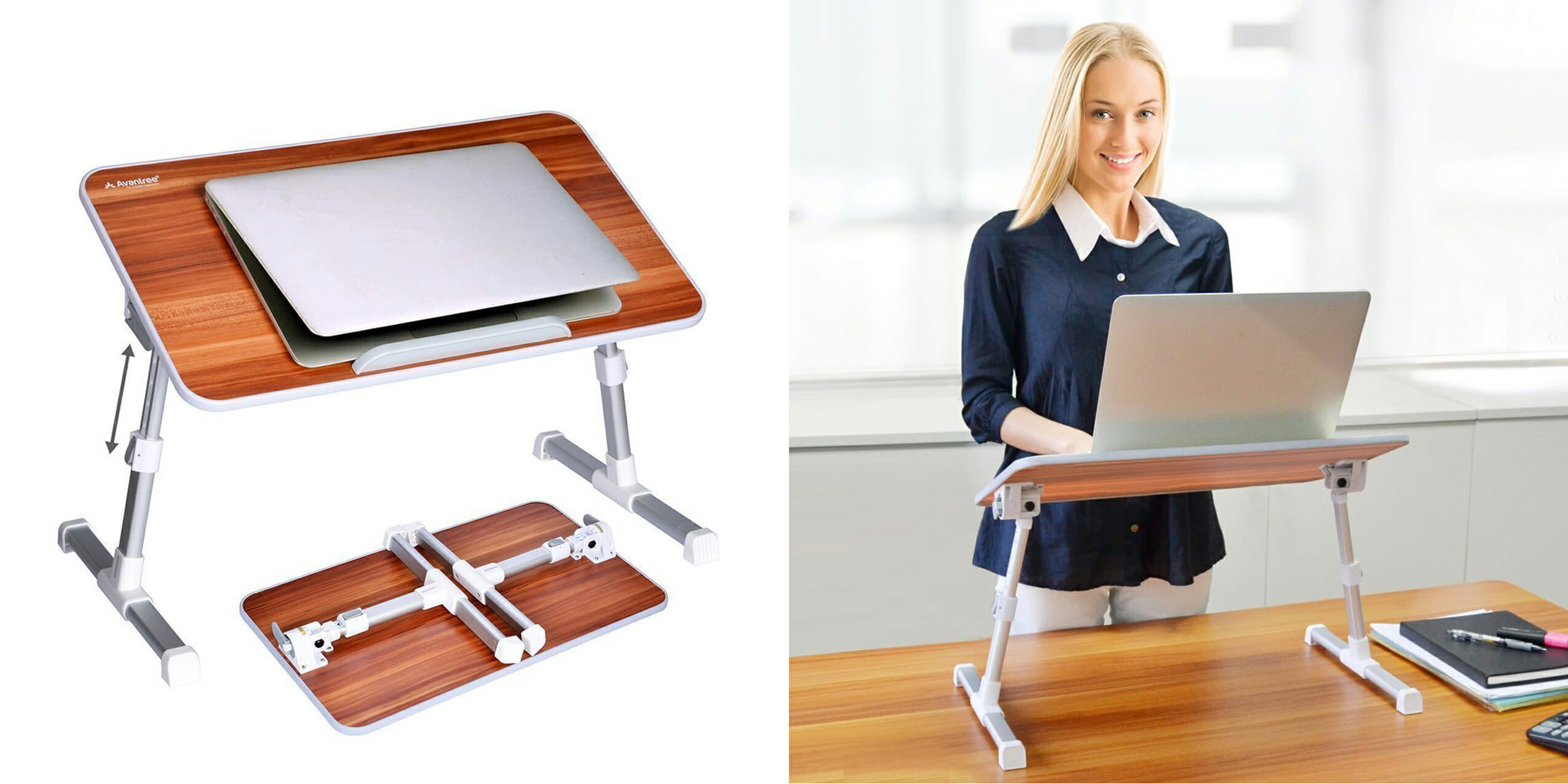 If your work situation is in a constant state of flux, you can't go wrong with this uber portable option. It adjusts to any angle for whatever task is at hand, and folds flat when you have to get up and go. Light. Sturdy. Efficient. Oh, and it's totally cheap to boot.
Price on Amazon: $41.99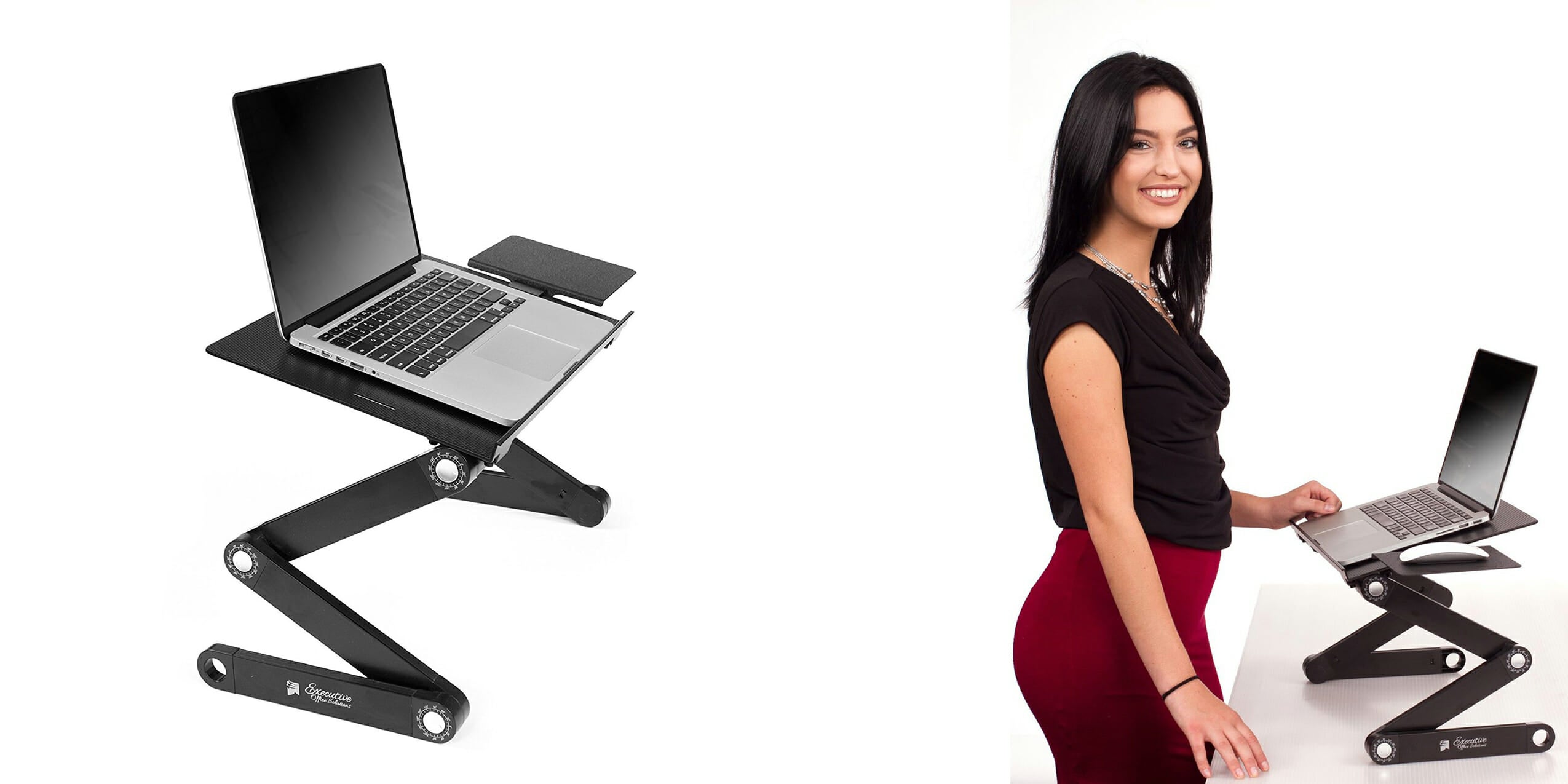 Fully adjustable legs on this desk rotate a full 360 degrees so you can work at any angle imaginable. It's perfect for working in the summer where computers tend to lag from unbearable heat. The desk has a built in cooling fan powered by your laptop's USB. There's a handy side table for your mouse or a cool beverage as well. Spoilers: it doubles as a TV tray too.
Price on Amazon: $44.99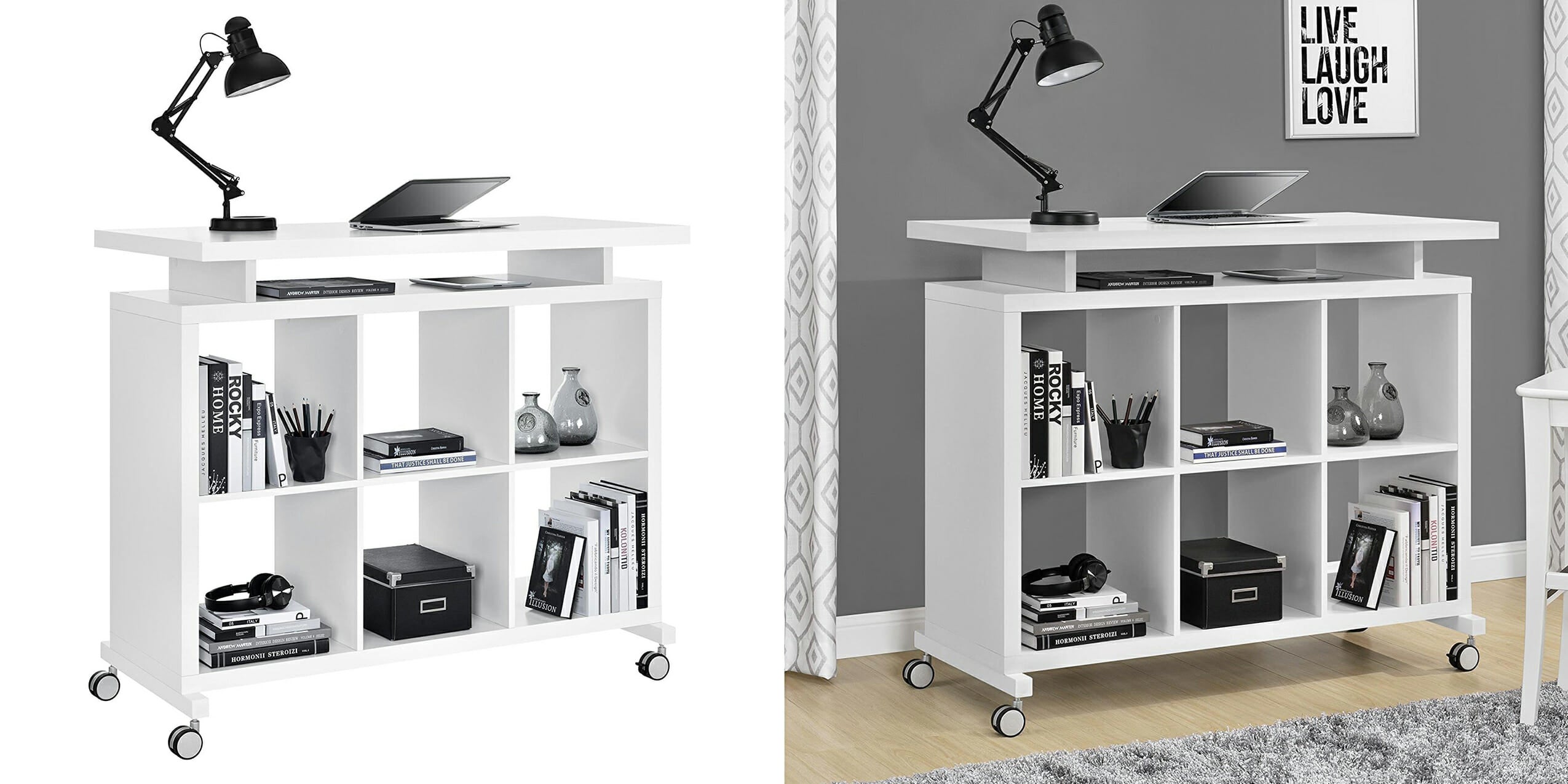 If you're looking to add a smack of modern design to your home office, this little number expertly blends form and function. Not only will it tuck away into any corner with ease because it's on wheels, but there's plenty of cubbies to store or display all your stuff. It's a desk, sure, but it can also be a crafting station, a portable bar or even just a simple accent piece.
Price on Amazon: $165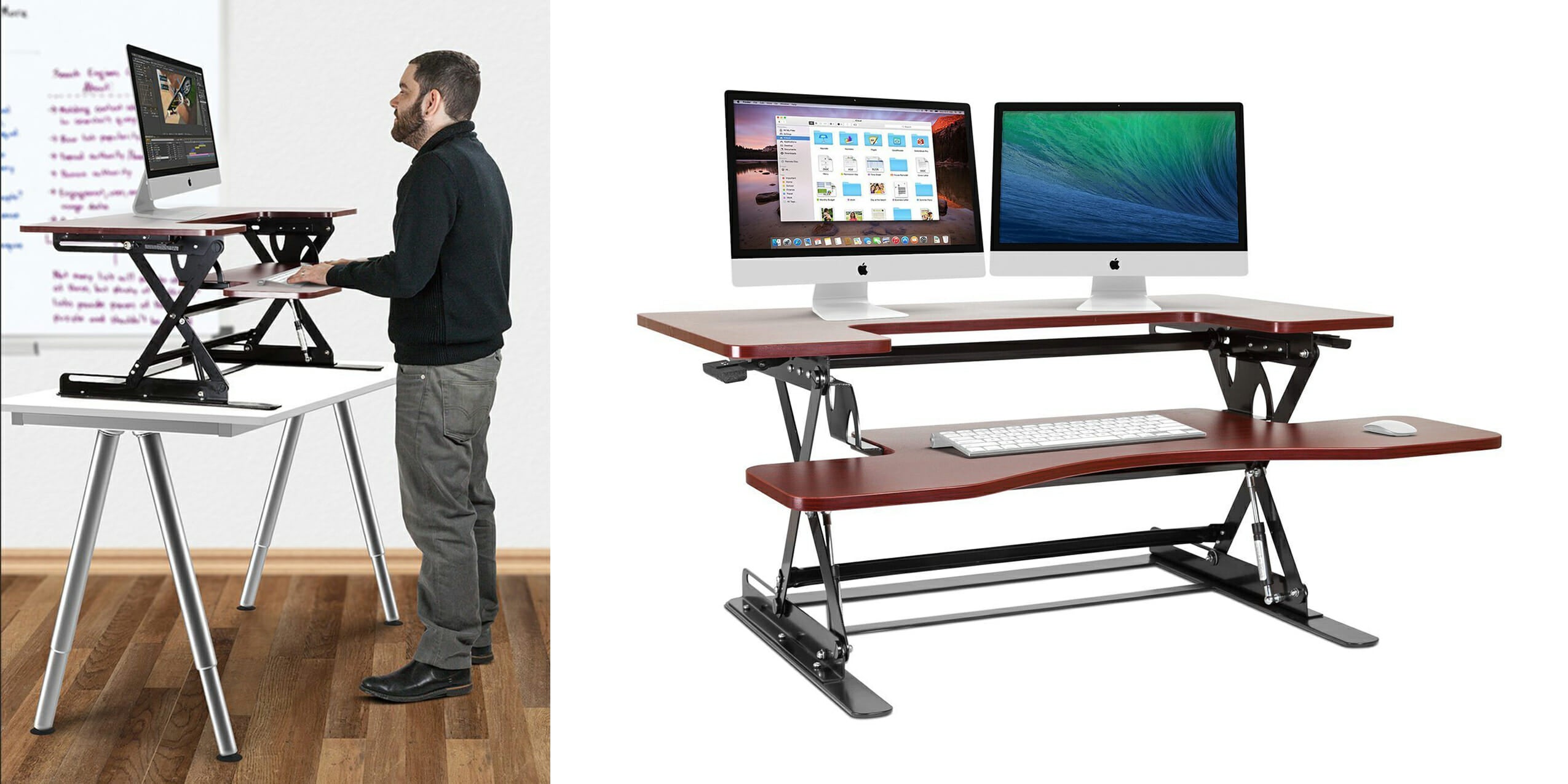 Does buying new furniture give you shellshock? Not everyone is savvy with a screwdriver. This two-tier desk comes fully assembled out of the box. Adjust the height with a simple squeeze. The top level stretches 35 inches, wide enough for any computer screen. Plus, you'll never have to touch a single tool.
Price on Amazon: $199.99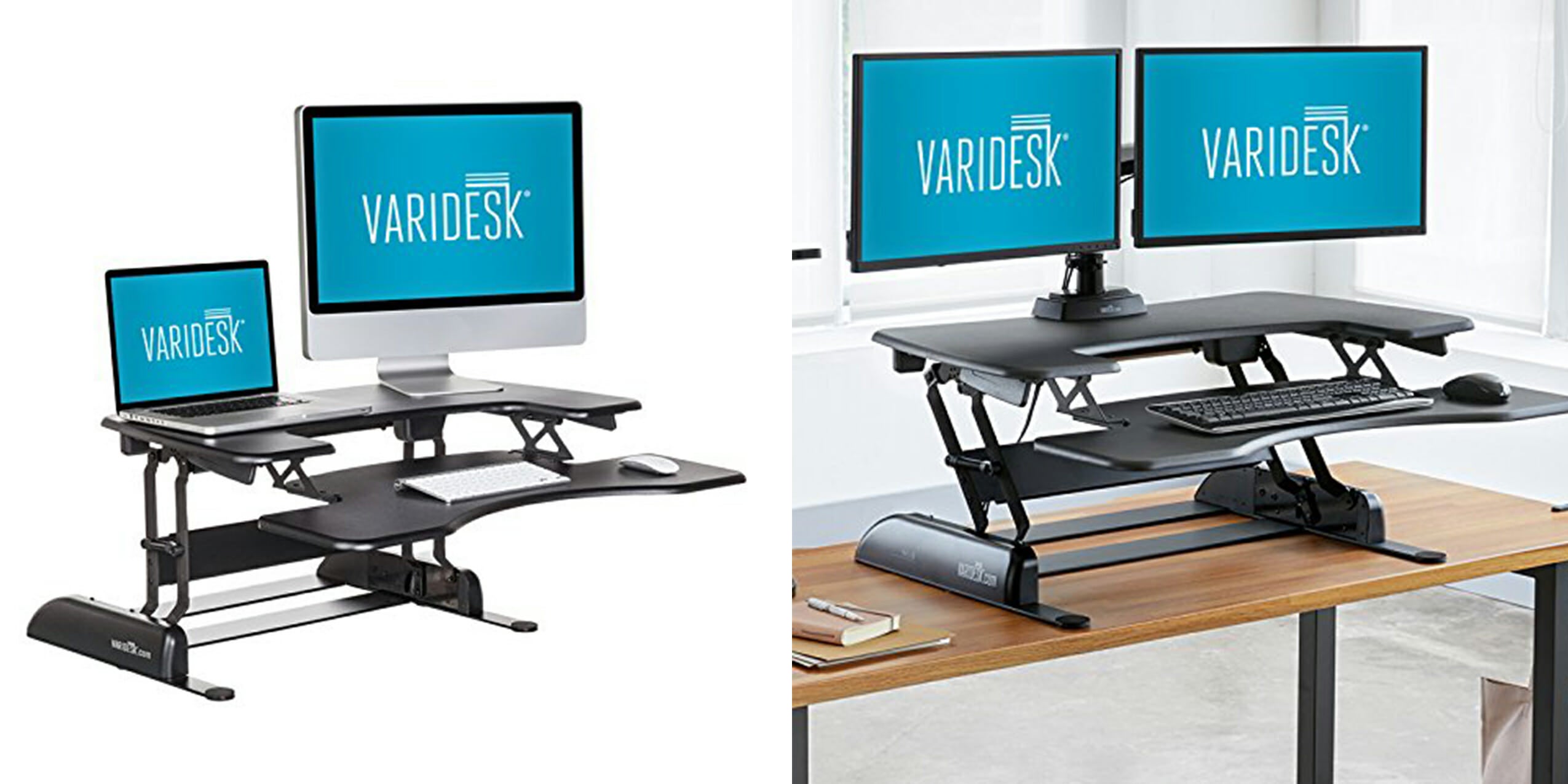 Varidesk is the Lexus of standing desks. And like a luxury car, this fancy desk comes fully assembled and fully equipped to use. Varidesk's patented spring-loaded lifting mechanism adjusts in as little as three seconds and holds up to 35 lbs. Even when fully extended, this work station stays stable and secure, all while looking incredibly sleek. It's the kind of workspace that makes you excited for Monday.
Price on Varidesk: $395
MORE BAZAAR DEALS:
The Daily Dot may receive a payment in connection with purchases of products or services featured in this article. Click here to learn more.