Democrat or Republican, one thing seems certain: The next few weeks are probably going to be a nightmare. The 2000 election wasn't settled until Dec. 12, when the Supreme Court ruled Florida had to stop counting ballots. Between the USPS slowing mail, millions of ballots waiting to be sent in, and voter intimidation, the 2020 election results could take longer.
With the possibility of this election season lasting until practically Christmas, things are looking grim. But don't let it overwhelm you. Here's our guide to the best self-care items while you wait out the lingering embers of democracy.
Self-care essentials to survive election fatigue
No matter who wins, we're unfortunately going to be dealing with COVID for a long time to come. Vaccines are still in the research phase. Even if Americans start taking COVID-19 seriously, masks will be essential for the foreseeable future. Use this lesson in the importance of staying engaged in politics as a chance to stock up masks for the next few months.
Armbrust's American-made, FDA-registered surgical masks perfectly combine patriotism with practicality. They're durable, effective, and look handsome as hell. We may find out after the election that people who don't believe in COVID-19 are still running things. Give yourself peace of mind with a fresh set of masks.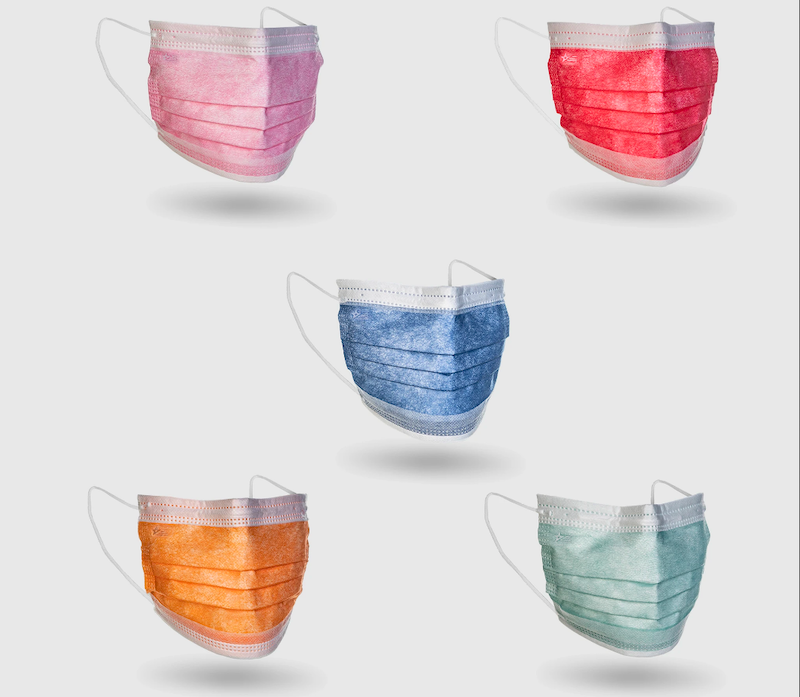 ---
Dive into more than 200 hours of fantasy roleplaying action where your decisions can impact the world and political structures around you, unlike real life! The complete edition includes every bit of downloadable content and expansions released for the game so far. Not only is The Witcher 3 a perfect escapist fantasy, but it's also an affordable one at less than $30. Nothing else will keep you busy for longer.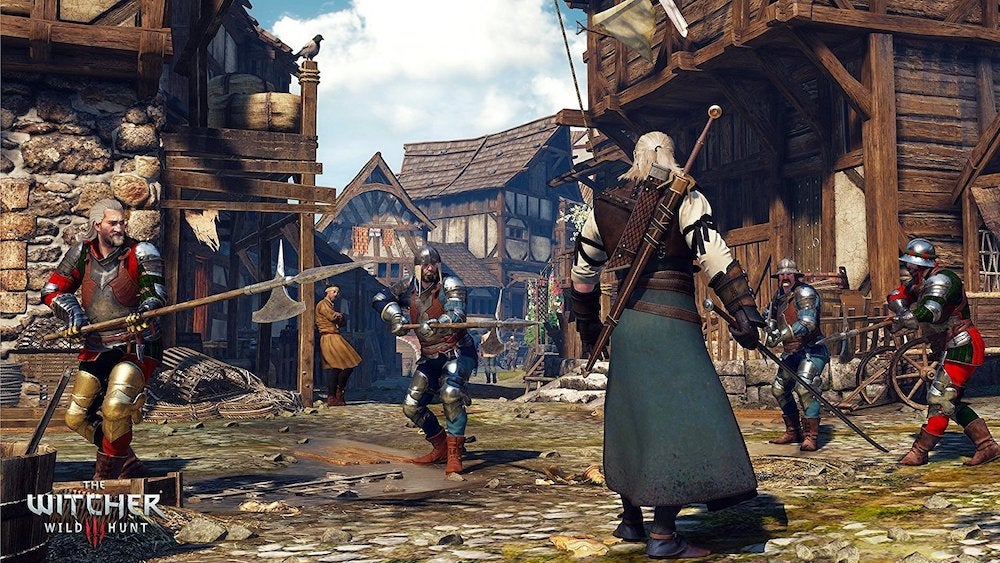 ---
All joking aside, America is a land founded on chaos. Given how much of our history is based on fighting, corrupt business practices, and civil revolt, this is just another stressful moment in time. You'll be surprised how soothing it can be to learn about our fractured, often violent, history.
Howard Zinn's A People's History of the United States is to American history what three glasses of wine are to a parent. Learn all about the dirty family secrets of our great nation. From the arrival of Columbus through the war on terror, learn about the sins of our fathers from the comfort of home. Sometimes it's oddly calming to realize how dysfunctional this country has been since day one. Particularly when we're moving into a time of unrest. 
---
These candles won't erase the stench of bipartisan politics, but they smell nice and add a lovely, warm accent to any room.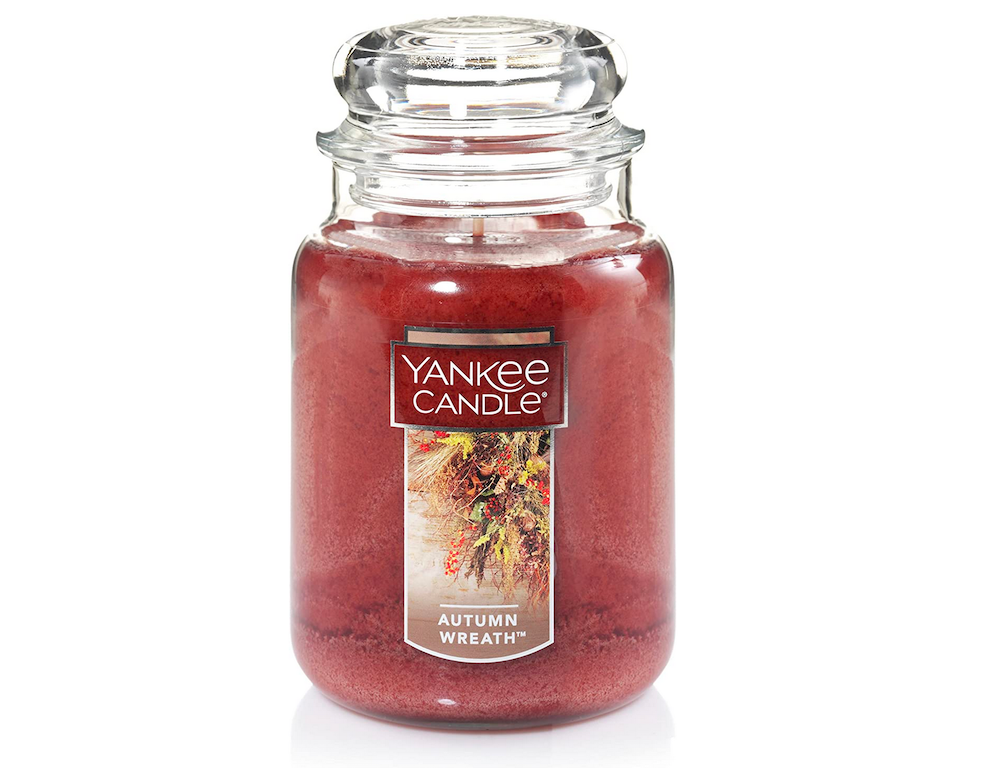 ---
Regardless of how the election ends, the Supreme Court has been tilted hard to the right for the next few years. Because of that, pro-choice activists expect Republican-led states to increase attacks on Roe v. Wade in the near future. Depending on your political ideology, this is either a horrific nightmare or a business opportunity. Thanks to Jeff Bezos' ethics, you can stock up on Plan B pills on Amazon. Just remember that they do expire, so only buy what you need.
---
Election coverage is stressful. Just because the country might be burning doesn't mean your heart and esophagus should be too. This handy box comes with a total of 250 tablets in 125 packets. Slip a few in your pockets for when you go to work. Nervously unwrap each packet as a fidgety tick. With 125 packets you have options. We won't tell you how to live your life, but we're happy to help you fight the flood of stomach acid racing up your throat.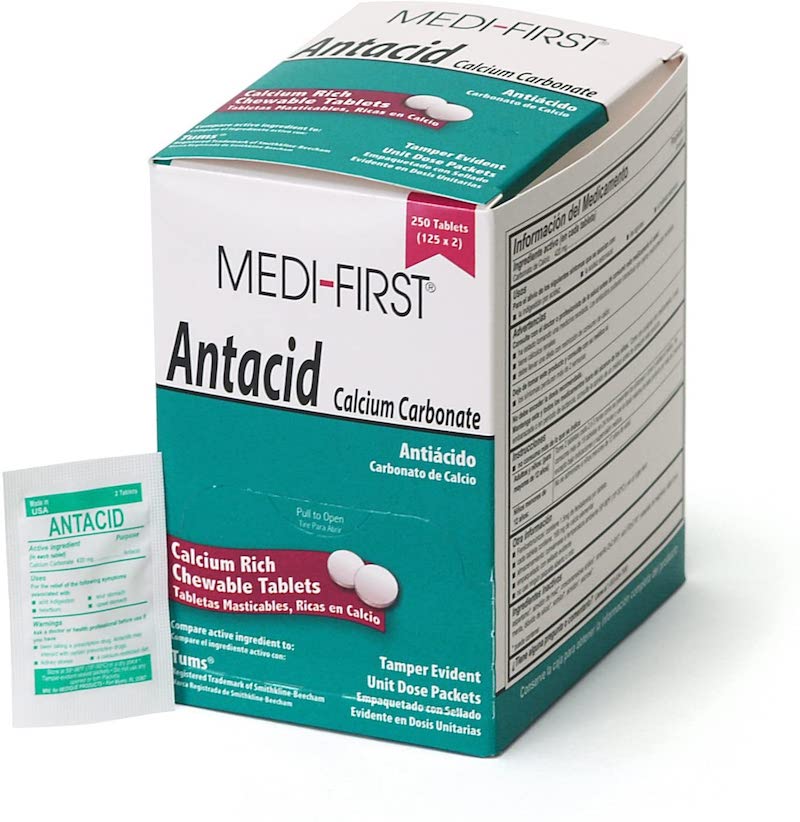 ---
Great for post-election migraines and hiding the puffiness from your swollen crying eyes. Unlike standard models that only cover your eyes with cooling beads, this unit offers coverage for your forehead as well. When it comes to pressure headaches, that extra ice on your forehead is a godsend.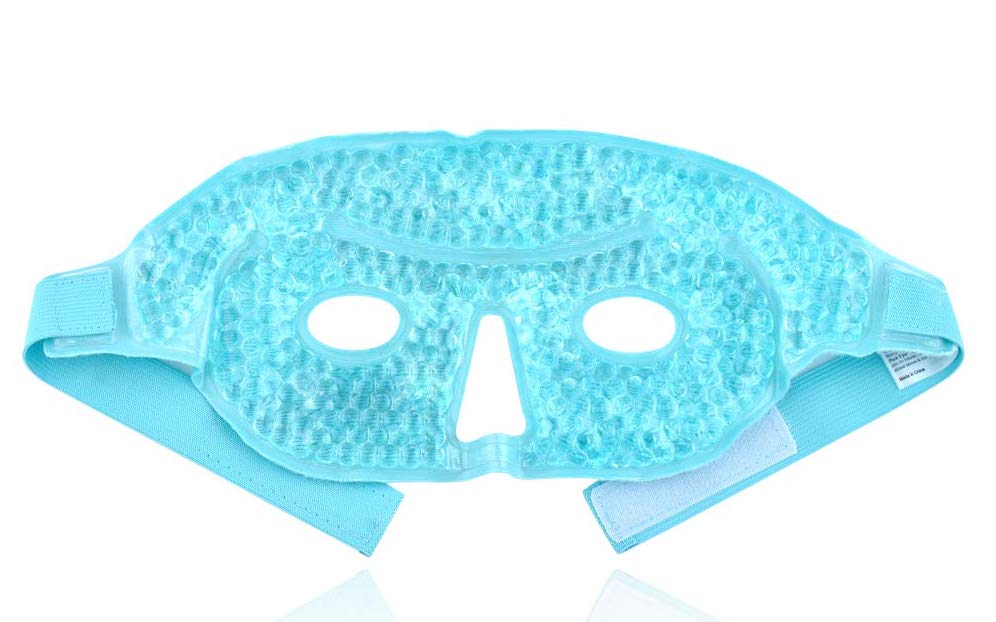 ---
If you're living in a blended Democrat/Republican family during these times, you probably need a break from politics. Set aside some time to fight about something else with Carcassonne, the classic game of land acquisition, city building, and betrayal.
Most games that claim to be for two to five players don't really work with small groups. Carcassonne is an exception, just as fun one-on-one as it is with a whole crew. With an average playtime of 30-45 minutes, you also don't need to worry about losing a whole evening to a single game. Keep the peace no matter how divided your home is.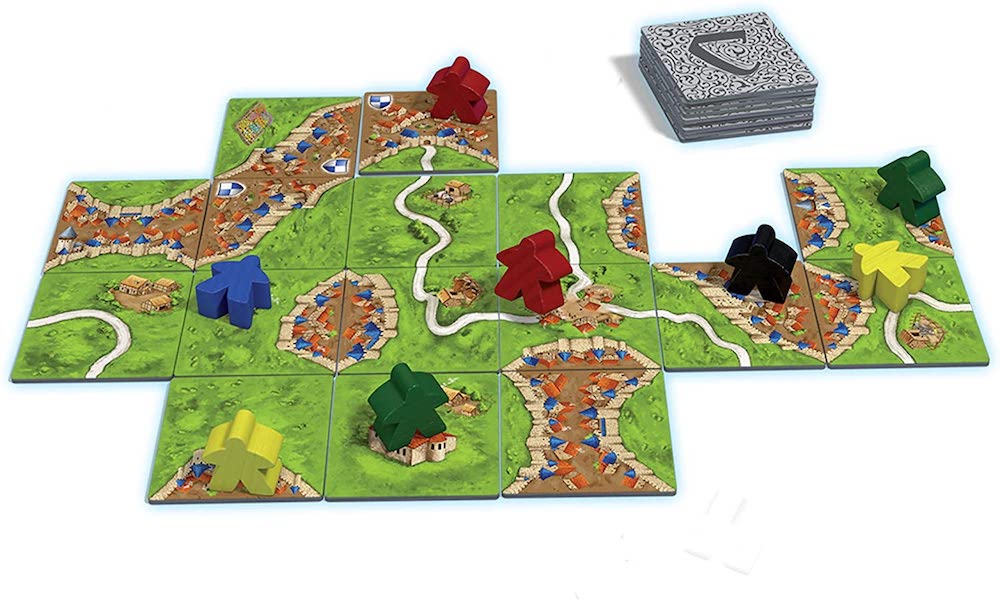 ---
Since COVID shut down America in March, tons of Americans have rediscovered their love of cooking. Personally, during these stressful times, no one has provided better comfort than Madame Julia Child. Her classic cookbook isn't just an introduction to French cooking, it's also a soothing entry point for anyone who wants to jump into the kitchen. Written with a familial sweetness and packed with delicious recipes, Mastering the Art of French Cooking gives even the most stressed-out members of the electorate an hour every night to chill out.
---
As the foundations of our country become shakier, it's time to build upon the foundations of your kitchen. The disciples of cast iron are obnoxiously loud about their cast iron for a reason. If you take care of a cast-iron skillet it will last for decades—perhaps even longer. However, the main benefit during election season is how much time you'll spend learning to properly use it. Mastering the art of cast iron is a matter of practice, from the small differences in how long you'll need to heat it before cooking to properly cleaning the skillet. 
Under normal circumstances, it would be a tragedy if you accidentally soaked your cast iron and ruined the seasoning. This election season soak that SOB. Take this time to teach yourself how to reseason your cast-iron for future generations. The goal here is to improve your overall kitchen space and do literally anything to pull you away from TV news.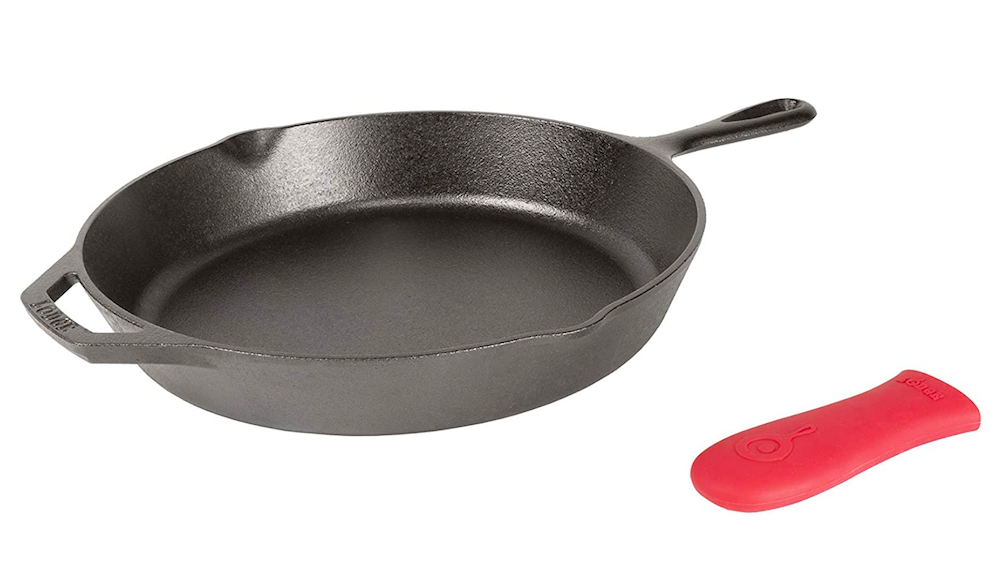 ---
Self-care doesn't always have to be healthy. (Though it helps.) When things get particularly stressful, sometimes it's nice to give yourself a day to just dive face-first into a ton of candy like you're Tony Montana.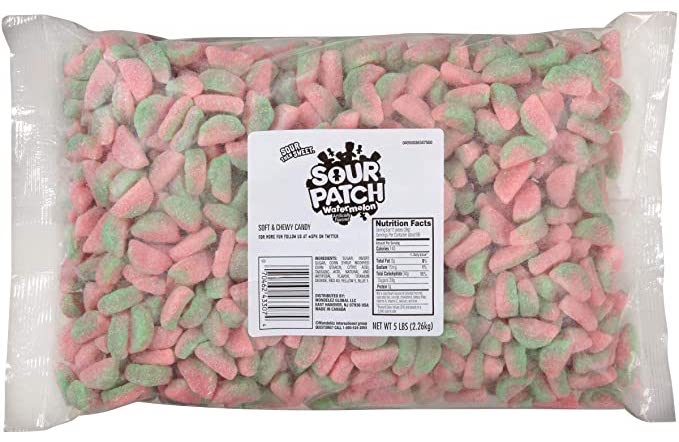 ---
Adult coloring books have exploded in popularity during the past decade. It turns out when times are tough there's something relaxing about combining repetitive tasks with artistic expression. While you find yourself hopelessly glued to cable news as the coming drama unfolds reach for the stress-relief of 2020's F*ck Off Coronavirus, I'm Coloring. Featuring 112 pages of highly detailed coloring designs coupled with hilarious jokes and profane one-liners, F*ck Off Coronavirus is a good-natured attack on the evils of this year. Soothe yourself and make something beautiful. Just make sure to ask get a big pack of colored pencils.
---
As bad as things seem, the reality is America is a resolute nation. We have faced social strife before and we will face it again. The chances of the country actually exploding into civil war following the election are slim. That being said, should martial law take hold, the only people who will still taste freedom are outlaws and the only people you can count on will be your family.
While you wait for the smell of burning gun powder to hit your nostrils, learn the true meaning of freedom and family with the Fast & Furious eight-movie collection on Blu-ray, DVD, or 4K Ultra HD. From their humble roots stealing DVD players to participating in international espionage, Dominic Toretto (Vin Diesel) and his crew exemplify the entrepreneurial spirit of America. Remember, no matter what happens you can always live your life one quarter-mile at a time. Even if it's in a bread line. 
---
For the second time in twenty years, there's a very good chance the election will be decided not by voters, but by the Supreme Court. While you wait out their decision, dive deep into the occasionally inspiring, but often horrifying, history of the United States Supreme Court. Covering racial segregation, abortion, school prayer, and even the landmark Bush v. Gore election case, A People's History… shines a light on the court's past and ideological present. It won't make you feel any better but think about how much more knowledgeable you'll be during Reddit arguments. 
---
For over 30 years, the Original Magic Wand has helped people all the world over release stress 6,000 vibrations at a time. Trust the same "personal massager" your mom used back in the day for its legendary "sore muscle" relief. When the Original Magic Wand promises to "help relieve tension," you can trust it will deliver satisfaction each and every time.
While there are wireless models available, if you want the full power that earned the Hitachi its open-mouth reputation, stick with the AC power version. Your "sore muscles" will thank you almost as loudly as your "massage" partners. Depending on who wins you may be stuck inside for the next year. There's no reason your "tension" should be stuck inside with you. 

---
One election isn't going to solve all of America's problems. We have systematic issues that will require hard work for years to come. Regardless of who wins the fight is just beginning. That means marching, protesting, and sore feet. The Esarora foot bath massager is just the thing to soothe your tired toes after taking to the streets.
Ergonomic rolling massagers, acupressure points, heated bubbles, and a pumice stone all combine for a complete healing experience. Even when things aren't right in America, you'll at least be ready to fight another day without brutalized feet.
---
As your worst fears for the future of the American government ferment in your brain, soothe your nerves with old fashioned doomsday prepping. However, don't trust just any looney out there claiming to know how to survive in the end times. Look for a professional.
Jim Cobb has decades of experience in the survivalist space, writing for publications such as OFFGRID, American Survival Guide, Survivor's Edge, and Boy's Life. You hopefully will never need any of the things you'll read about in the Prepper's Home Defense Guide, but peace of mind is priceless. After all, it's better to know how to secure a perimeter and not need it than to need a secure perimeter and not know how to do it.
---
David Foster Wallace's 1,079-page epic is simultaneously one of the most important modern American novels and an internet punchline. Famous for sitting unfinished on the shelves of college students everywhere, Infinite Jest is actually a brilliant work of fiction that simply requires a little effort to finish. The good news is you probably have time to consume every page and footnote (did we mention it's a novel with footnotes) before we know who won the 2020 election.
Dive headfirst into this tale of a film so addictive people cast their lives aside to consume it over and over again. A biting satire of American government, entertainment culture, and society Infinite Jest is an intense read. It's also complicated enough to keep you busy until we know what's coming next.
---