Presented by USAopoly
Think you know everything about your favorite scary films? Put your brain to the test with the Trivial Pursuit: Horror Movie edition.  
The thrilling card game tests your knowledge of movies such as The Exorcist, The Hills Have Eyes, A Nightmare on Elm Street, and Jaws. Which for a movie buff like you, probably sounds pretty easy. But over the course of the last 100 haunting years, we've seen some pretty gruesome stuff. Need I remind you of Frank's hell-raising death? Talk about getting hooked on something. What about Hannibal's escape? Did it leave you hungry for more? And who could forget Kirk's death scene in the Texas Chainsaw Massacre? A tact reminder that you don't need a lot of blood to become squeamish!
Needless to say, we understand if you try to forget these things (any healthy person's mind would). But Trivial Pursuit? It definitely won't forgive you–and neither will your friends. In fact, if you screw up, they're all going to laugh at you! Just no tears, please–it's a waste of good suffering.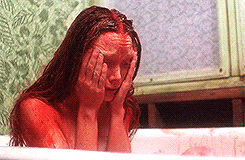 Here's how it works:
Two or more players will compete to get the most questions right within the game's timeframe (approximately an hour). Players choose from six categories–Monsters, Gore/Disturbing, Psychological, Paranormal, Slasher, and International. With 600 questions to answer, it's highly unlikely that any two games will play the same. The creators even included brainteasers to help keep their undead fans satisfied, but more importantly, on the edge of their seats!
Trivial Pursuit: Horror Movie Edition is available through Amazon for just over $20. Get it before it gets you!
The Daily Dot receives payment for sponsored content. Interested in promoting your brand or product? Email us at [email protected] to learn more.