As the amount of tech in everyday life keeps increasing, life gets easier, but keeping these devices safe and secure grows more paramount.
Smartphones, in particular, are prolific. They are most susceptible to danger, especially in the summer, as anyone who's ever jumped into the ocean and forgot what was in their pockets will tell you. 
 Cases and screen protectors aren't foolproof, but they do help increase the survival chances of your very important devices. The odds will be more in your favor with these accessories.
Best protective iPhone cases and accessories

One of the best cases on the market for Apple and Samsung phones is made by Otterbox. The company has many years of experience at protecting devices and won many awards for the quality.
Their Commuter Series cases are perfect for people who want to keep their devices safe without a lot of bulk. The lightweight two-piece case slides easily in and out of pockets, and port covers block dust from clogging up your connections.
I can attest from personal experience that phones dropped from waist height have emerged unscathed. The shell exterior and synthetic rubber interior is tested more than 230 hours, and the company stands behind their product for one year.
The case comes with a screen protector to block scratches from getting to the touchscreen. Drop your phone inside a messenger bag with confidence, or feel comfortable knowing your device is safe in the clumsiest hands.
If waterproofing is something you need, LifeProof provides solid protection from all elements. It's the case you need when hitting the beach or snow slopes.
The design is rated to be waterproof and snow-proof up to 2 meters for one hour. It seals the phone and keeps out snow, ice, dirt, and dust particles as well.
Worried about an unexpected drop? The case can take a fall from more than six feet and still protect the device inside. The case also includes a built-in screen cover to protect the touchscreen from scuffs and scratches.
A variety of accessories for the case let you use your phone as a hands-free camera for any outdoor activities.  An optical glass lens protector provides for a clear barrier for those action shots while snorkeling.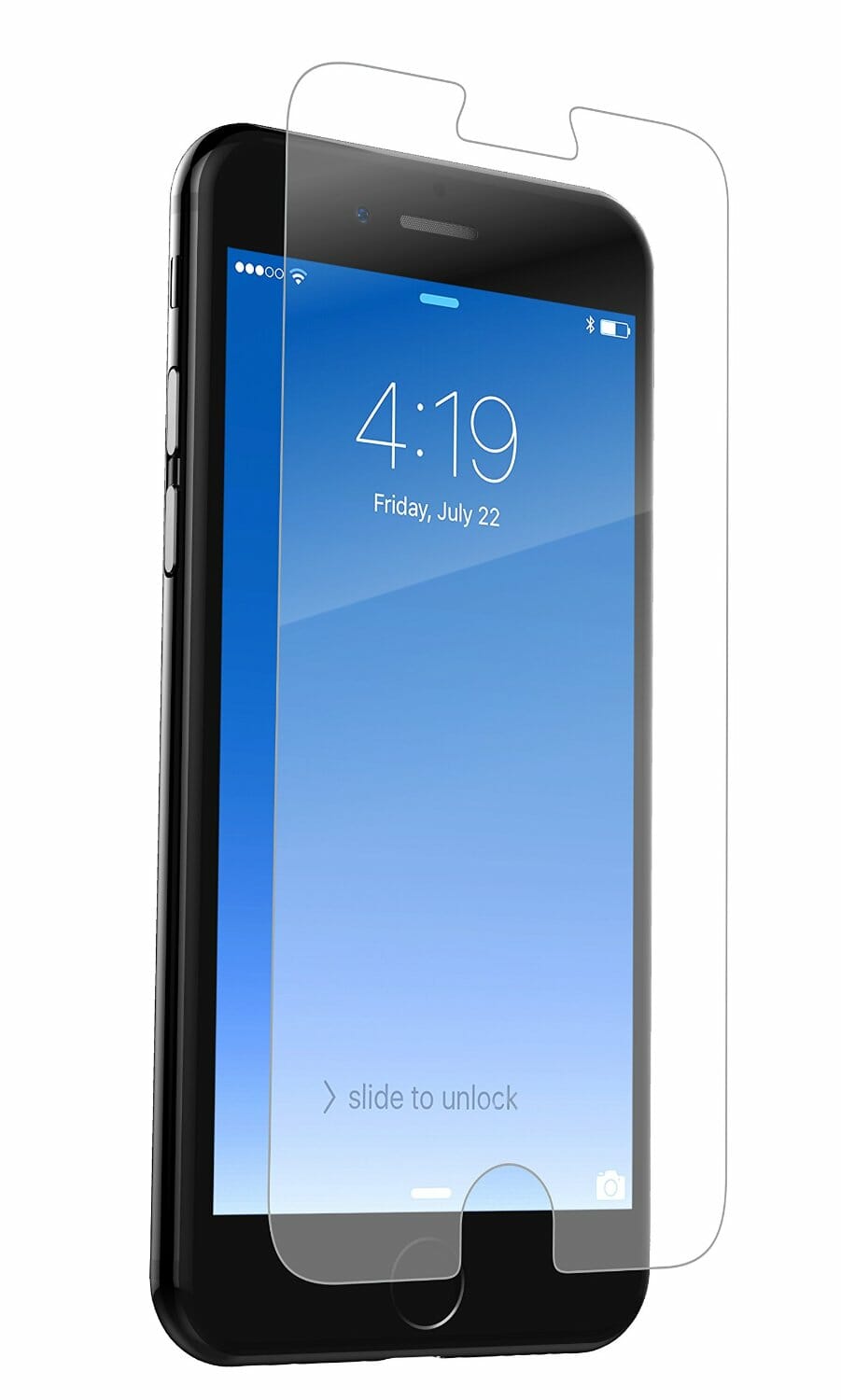 If you have a case you love or maybe don't want to use a case at all but want to protect your screen, InvisibleShield from Zagg offers a secure fit, layered protection, and easy application for your peace of mind.
As the name implies, the cover also is virtually invisible, helping to keep your phone's natural lines and design clear for everyone to admire. There are different styles to choose, offering different levels of protection. However, whether for an Apple or Samsung phone, each cover provides shatter protection in an all-clear design.
There is also a design that curves around the edges of newer curved screen, making sure the impact and scratch protection extends from edge to edge. The cover is also smudge resistant with an oil-resistant design to keep your screen free from grimy fingerprints.
In addition to smartphone screen protectors, tablets and smartwatches can also be kept safe using the same technology. Find the one that fits your needs and your comfortable level of protection.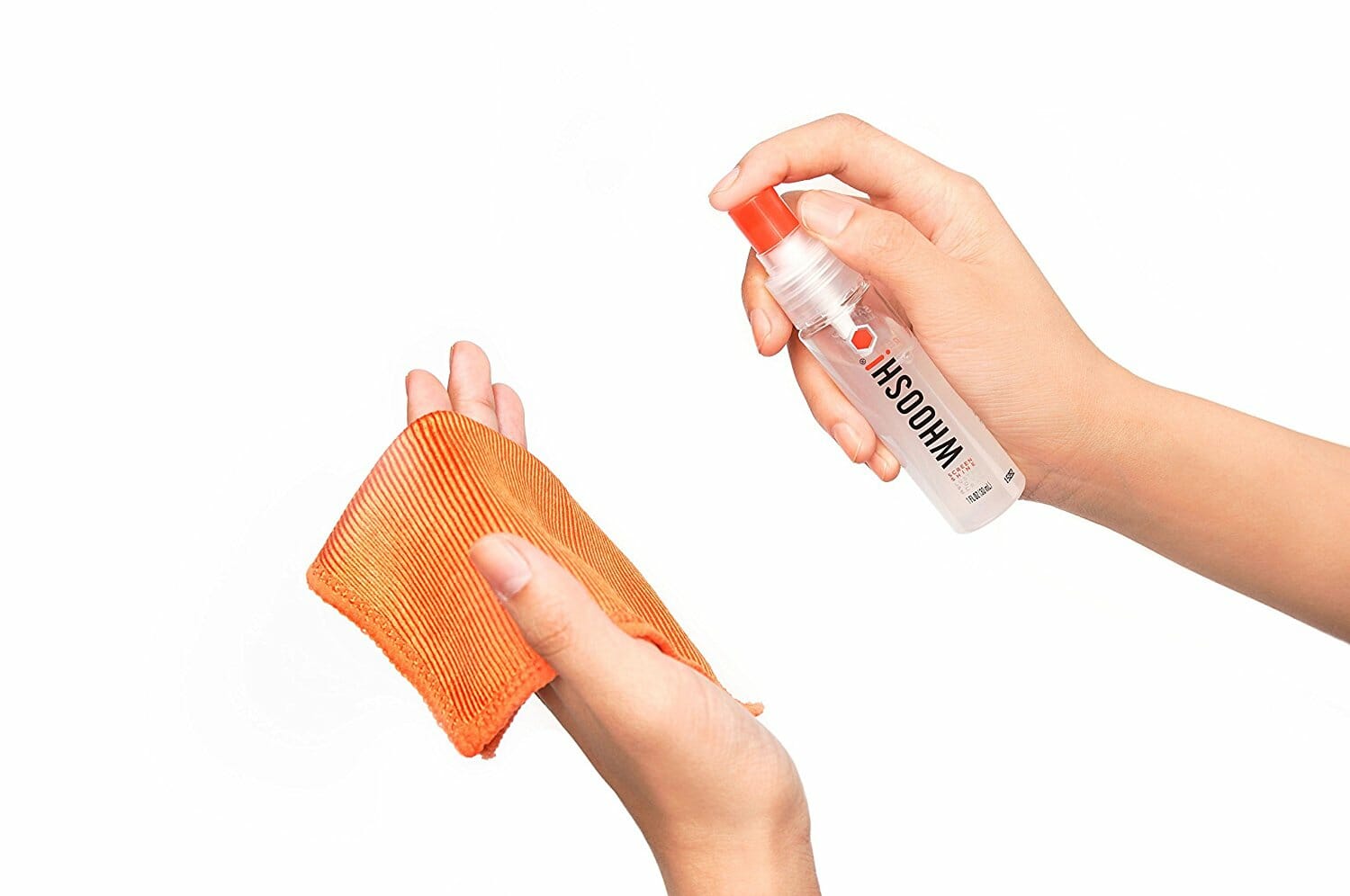 Some people (ahem, me) prefer not to have any covers on their screens, rolling the dice that nothing bad will ever mar their pristine touchscreens. However, those fingerprints and smudges will have to go. I do have some standards.
Whoosh! is a screen cleaner that is non-toxic, odorless, free from alcohol and ammonia, and safe for all screens, including eyeglasses. It comes with an antimicrobial cloth that doesn't scratch or damage any screen.
The solution leaves behind a very thin coating that helps prevent those oily fingerprints from returning quickly. Just spray the solution on the included cloth, wipe and admire the clean surface without any residual streaks.
It also works on television screens, watches, and camera lenses with similar results. Computer screen also get smudges from time to time, and Whoosh! cleans them up quickly and safely.
MORE BAZAAR DEALS:
The Daily Dot may receive a payment in connection with purchases of products or services featured in this article. Click here to learn more.