PAX East, one in a series of gaming, comics, and geek culture gatherings, has come and gone this past weekend in Boston. While tens of thousands of fans gathered to share experiences, play games and become immersed in a plethora of sights and sounds, retailers had the chance to show off their products that catered to those attendees.
Exhibitor booths from major and independent game developers and publishers stood side by side with comic creators, each offering something for every discernible gamer. ThinkGeek, a long-time retailer in the nerd world, revealed some new products that will amuse, intimidate and impress video and tabletop gamers.
If you couldn't attend PAX East or just didn't have any more room in your suitcase for another item, not to worry. The company has also made these new products available online.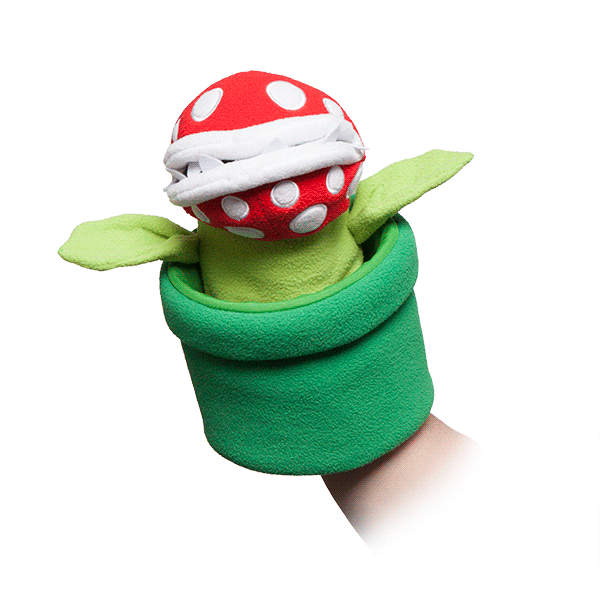 In many video games, we get to be the protagonist. Why not experience the other side?
One of the classic enemy for Mario, the piranha plant lurks inside tubes, just waiting for the right moment to pop out and fling a fireball at the sprinting plumber. With the Super Mario Piranha Plant hand puppet, feel the power of this foe, controlled by your own hand.
The puppet can extend to 14 inches tall, making it harder for any plumbers to get by you. Retract back into the surrounding tube for stealth and subterfuge.
While it will not shoot fireballs (sadness), you can make it chomp down on unsuspecting or unwanted office intruders. Beware of those visitors who are dressed in overalls and do a lot of jumping.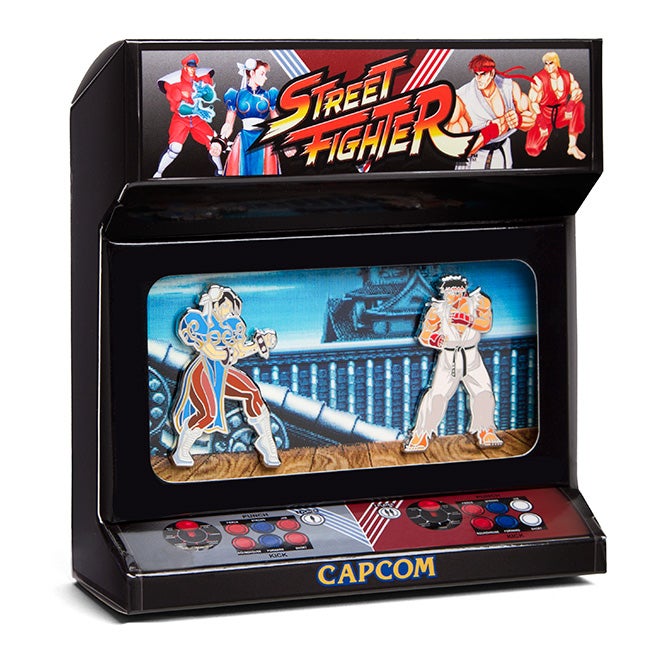 Gamers like to show off their cred in many ways. From T-shirts and hoodies to figures on their desk, what we wear and have around us says as much as the quotes from games we spout at the appropriate times.
For those looking for something a bit subtler, two classic fighters from the Street Fighter franchise are ready strut their stuff. Ryu and Chun-Li are available as creatively designed enamel pins, perfect for a cube wall or backpack.
The pins have a rubber back and are included in packaging that resembles the Ryu stage in Street Fighter II, one of the best fighting games and credited with popularizing the genre back in the early 1990s. The figures are 2 inches tall, so they can take any place of prominence in your collection.
Of course, you could keep them in the packaging that resembles an arcade game and harken back to those one-on-one matches that kept us all entertained with amazing attacks and killer combos. But get ready for new challengers when they see your fighting accoutrements.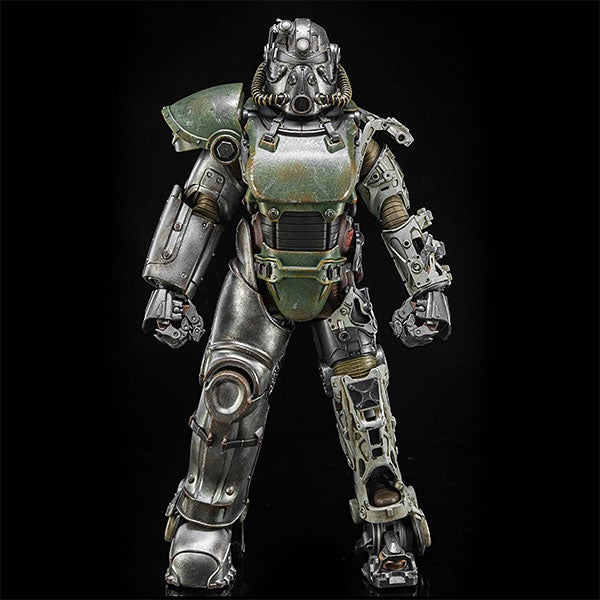 In Fallout 4, survival after the Great War in a post-nuclear world required intelligence, creativity and a really good set of armor for protection when those first two failed. The T-51 power armor was the pinnacle of the battle armor for the war, and trying to find a set in the wasteland ended up being an adventure in and of itself.
However, there is an easier way. The Fallout 4 T-51 Power Armor figure is 1:6 scale, so while you can't wear it in the wilderness, it is an imposing force on any shelf or desk. Fully posable with more than 35 points of articulation, the head is also interchangeable between male and female.
The armor pieces are detachable, revealing the endoskeleton underneath. The set also includes Experiment 18-A, an automatic plasma rifle, so your figure can go on the offensive to take out any enemies of your faction.
If you are fortunate enough to have other power armor figures, you can mix and match the armor plates to have a more accurate representation of your in-game character. We do not recommend trying to add plasma damage to the armor.
If you are looking for something to carry all your new goodies in without feeling like you are covering them up, take a look at the Bag of Holding – Con Survival Edition. Convention attendees can use it to pick up something extra from the Think Geek booth at future gatherings.
The PAX experience lets fans take away so many unique experiences and friendships. There are also so many items to let people fly their geek flag high.
The imaginations of creators keep soaring to meet the expectations of those who love their franchises. These exclusive items fit the bill to proudly add the many collections.
MORE BAZAAR DEALS:
The Daily Dot may receive a payment in connection with purchases of products or services featured in this article. Click here to learn more.