Time to go digital with the Nintendo Switch eShop. There's never been a better time to break free from the confines of the cartridge. It saves shelf space. You don't have to go to the game store. Perhaps most delightful of all, there are a slew of indie darlings on the Nintendo eShop.
Here's everything you need to use the Nintendo Switch eShop to its fullest, including the best games to buy.
What is the Nintendo Switch eShop?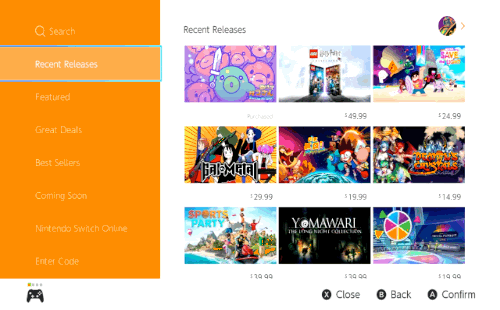 For a couple of gaming generations now, Nintendo has offered gamers the chance to ditch cumbersome discs and cartridges altogether. Now you can download games and apps directly to your console's hard drive. Considering that the Switch is built with portability in mind, having your entire library of games (or at least a good chunk of them) ready at a moment's notice beats having to switch out tiny cartridges. It also eliminates the dangers of accidentally losing them. As cool as those tiny cartridges are, one thing's for sure: They are incredibly easy to lose. There are also a ton of great titles that are exclusive to the Nintendo Switch eShop, which we'll get into more in just a minute.
Nintendo Switch eShop essentials
The only downside of using the Nintendo Switch eShop is the console's small amount of hard drive space. Fresh out of the box, the console comes with 32 GB of internal memory. The Legend of Zelda: Breath of the Wild clocks in at a little more than 13 GB, and that's before you even get to downloadable content. Before you know it, your hard drive will be full, and you'll have to delete and re-download games every time you want to switch your library up. Luckily, expanding your hard drive space is not only easy, but it's also incredibly affordable with a Nintendo Switch SD card.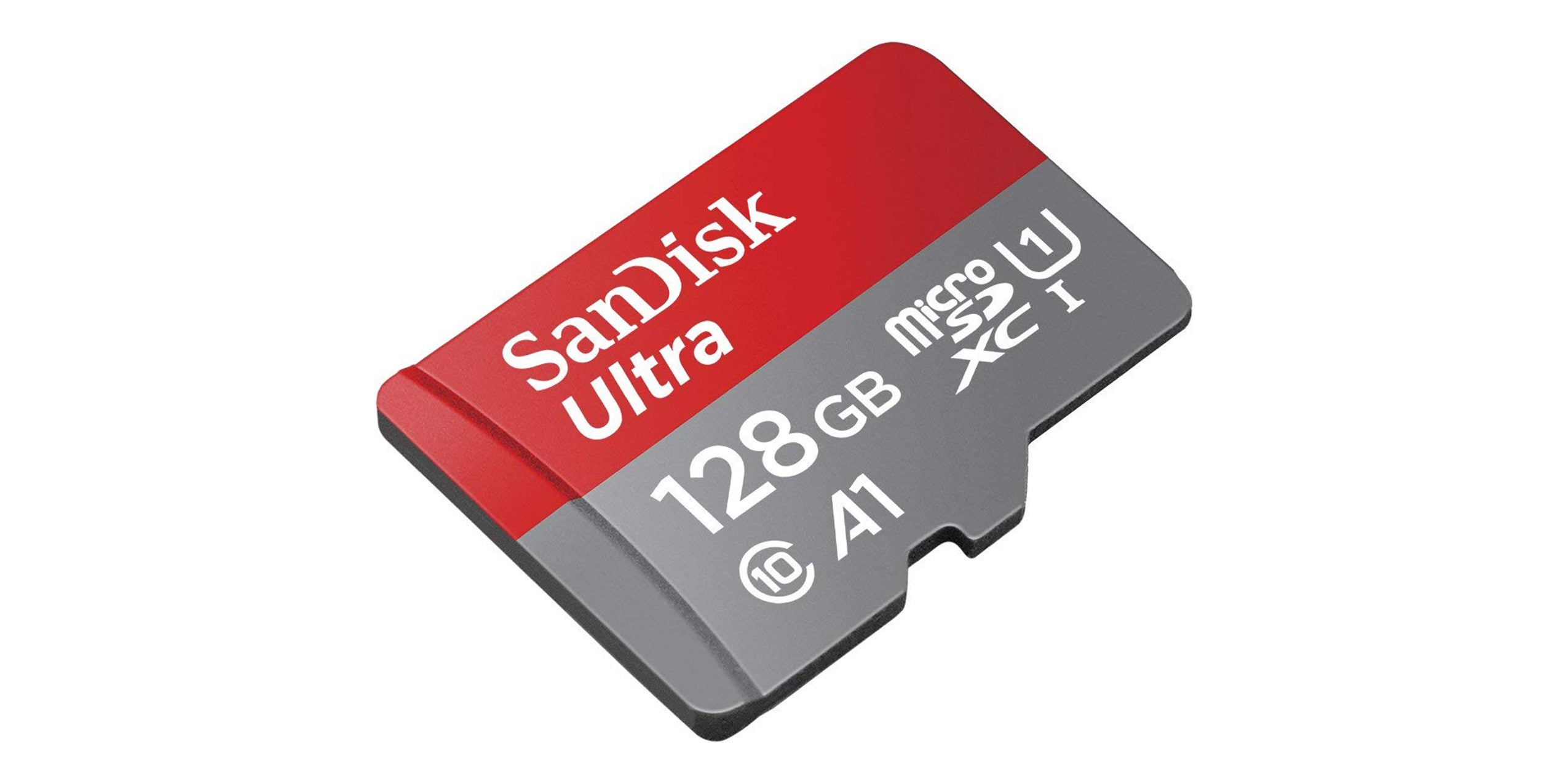 If you flip open the stand on your Nintendo Switch console, you'll find a not-so-hidden slot. This is where a micro SD card goes, which will expand your hard drive space to hold every game worth playing. This brand of micro SD cards is the best mix of affordability and speed, and we know it's compatible with the Nintendo Switch. It comes in sizes ranging from 8 GB all the way to 400 GB. But the Switch only supports 64 GB and above micro SDXC. This makes you commit to a bunch of space at once, but no worries: any less space wouldn't be worth the trouble. Grab a size that meets your gaming needs. If you're more of a casual player, 64-128 GB should cover you. If you take your Switch everywhere (even the bathroom) it might be worth investing in a 256-400 GB SD card. And while it's not recommended, you can use multiple cards with your Switch.
Price on Amazon: $14.29-112.66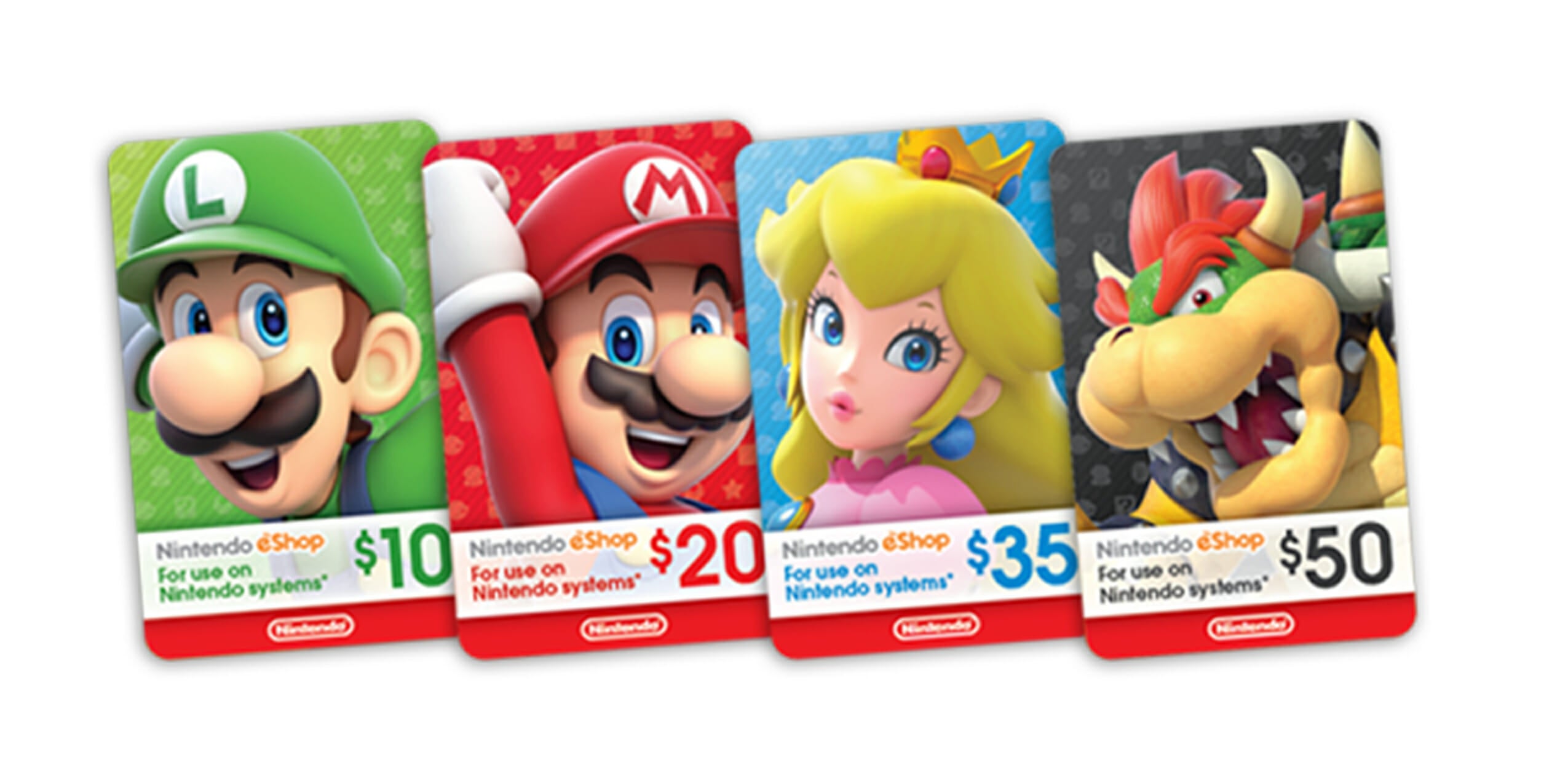 So you're ready to start your Nintendo Switch eShop adventure. Now all you need is some cold hard Nintendo cash. Each Nintendo eShop card contains the currency of the eShop and comes in $10-70 denominations. Don't look for dead presidents on this cash. It's Nintendo, so each card bears the faces of all your favorite Mario characters. Typically, these cards are found anywhere gift cards are sold and activated upon purchase. However, if you're not up to schlepping to your nearest retailer, you can load up your eShop bank by nabbing a few on Amazon. All purchases are delivered instantly. Once you buy it, Amazon gives you a special code you can plug in on the Nintendo Switch eShop to redeem your eShop cash instantly. It also makes a great last-minute gift for the Nintendo fan in your life.
Price on Amazon: $9.99-70
READ MORE:
Nintendo Switch eShop games: Hidden gems you didn't know you needed
At this point, the Nintendo Switch eShop deserves to be your first and last destination anytime you're looking to play indie games. Sure, Steam may be the place you go to right now, but can you play Steam games anywhere and everywhere? I don't think so, pal. These games are available on the eShop, but because they're so popular, you can also grab them on Amazon. Upon purchasing them, you'll instantly get a code to redeem on the eShop.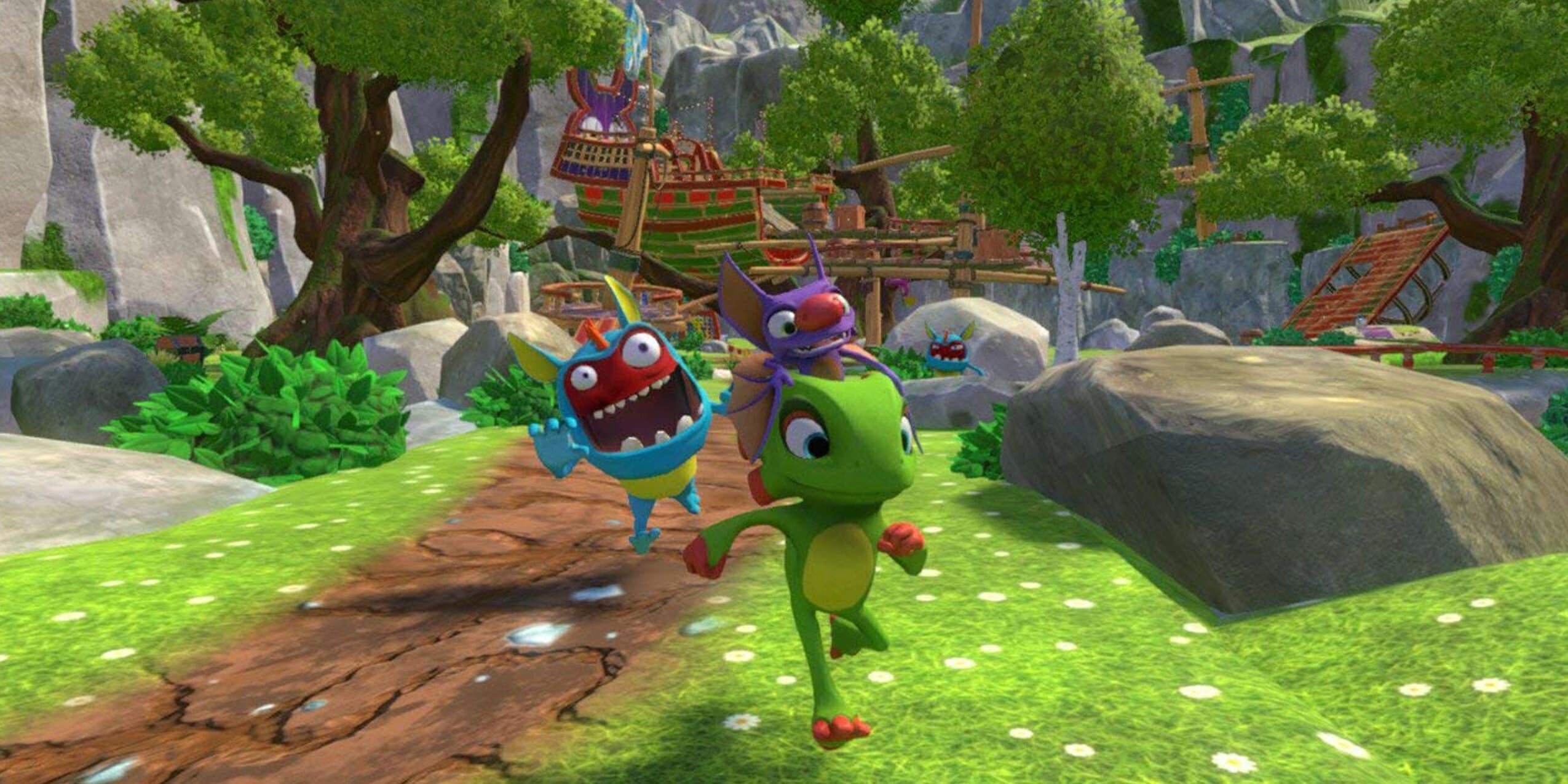 It's been almost two decades since the last real Banjo-Kazooie game graced consoles (we're not counting that car-themed travesty on the Xbox 360). Yooka-Laylee was made by a few dedicated veterans of Rare who, like you, were hungry for another 3D platforming romp reminiscent of the classic bird and bear duo. Is it as great as Banjo-Kazooie? Not really. Will this Nintendo Switch eShop game scratch your 3D platforming itch? Definitely.
Price on Amazon: $39.99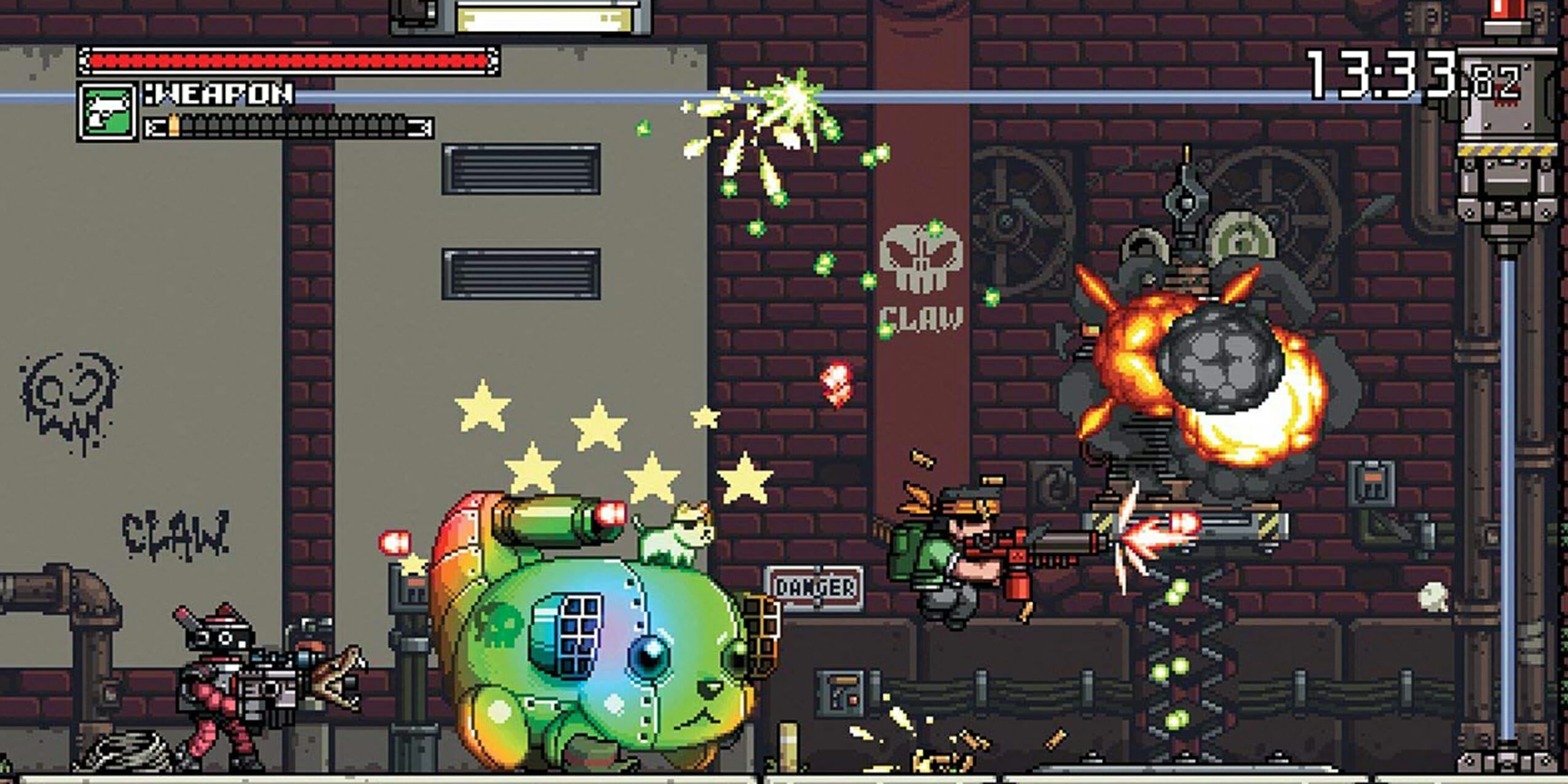 How long has it been since the last Metal Slug game? Too long. Thankfully, Mercenary Kings can fill the side-scrolling bullet hell void in your life. Unlike Metal Slug, there's an almost Monster Hunter quality to the way missions are done. Upon completion, you can cash in your achievements for bigger, stronger weapons and upgrades. Play with up to three players together or in split-screen mode.
Price on Amazon: $19.99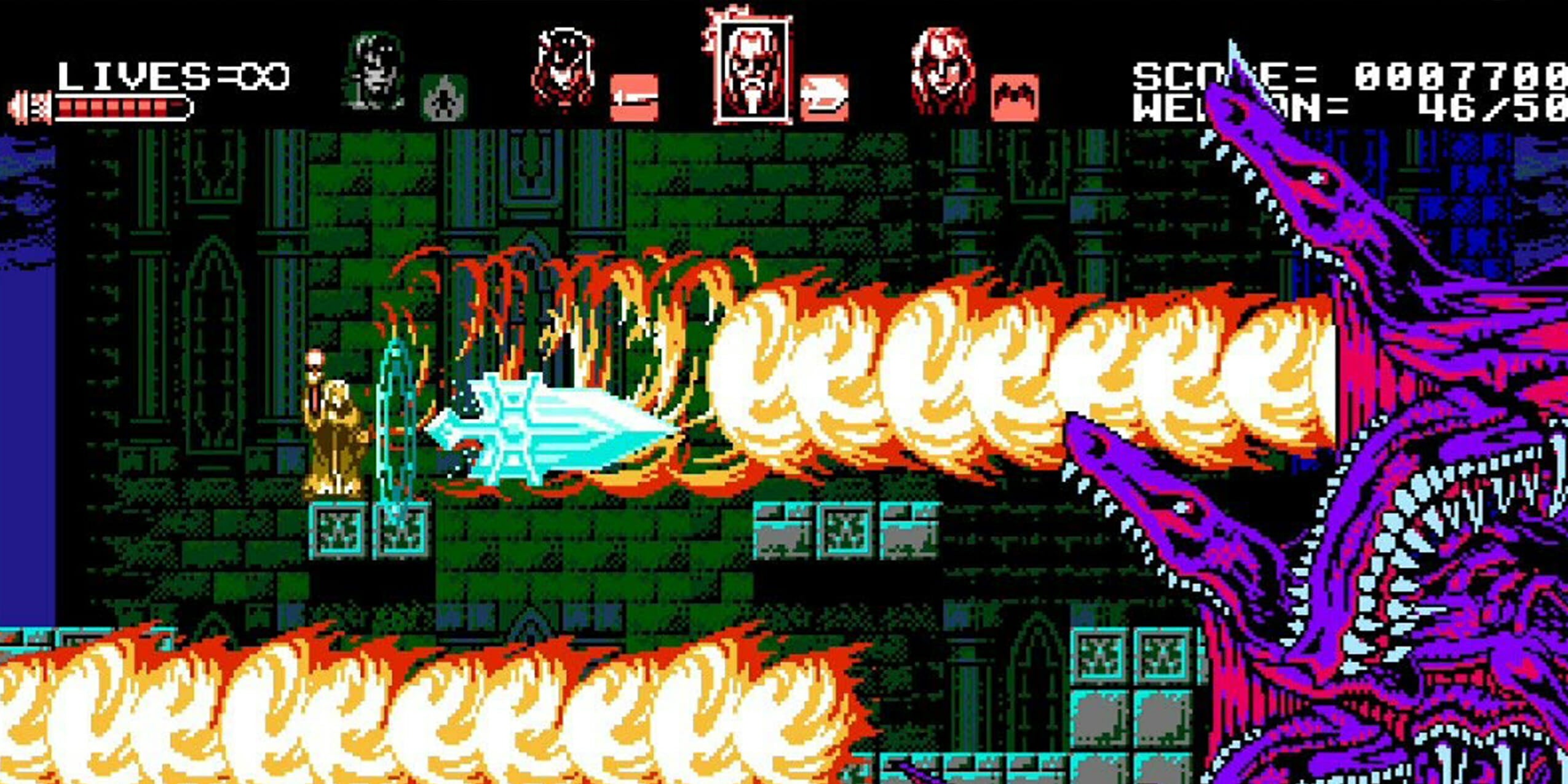 Koji Igarashi, the guy responsible for making Castlevania: Symphony of the Night a classic, is working on a new game in a similar vein. Bloodstained: Curse of the Moon hopes to hold you over until then. It plays very much like the classic Castlevanias from the NES days, only a tad more forgiving. Ten bucks is a small price to pay to stroll down gaming memory lane with this Nintendo Switch eShop game.
Price on Amazon: $9.99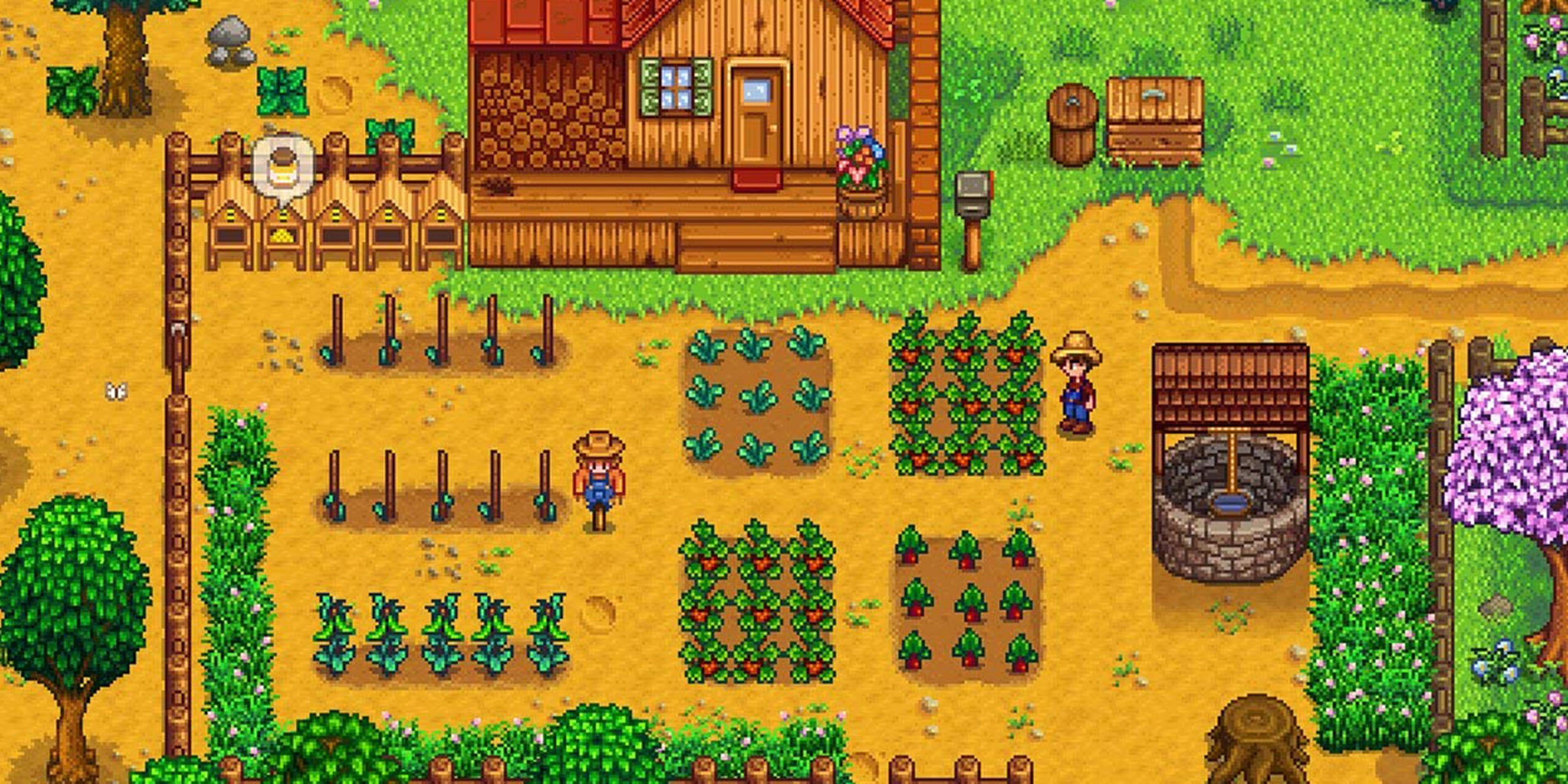 Stardew Valley, simply put, is the best Harvest Moon game you've ever played. Build a farm from the ground up into a foodstuffs wonderland. Save a small town from being taken over by "the man," plant every manner of fruits and veggies, fall in love, and raise cows, chickens, and even rabbits. It's the best way to get back to nature without going outside.
Price on Amazon: $14.99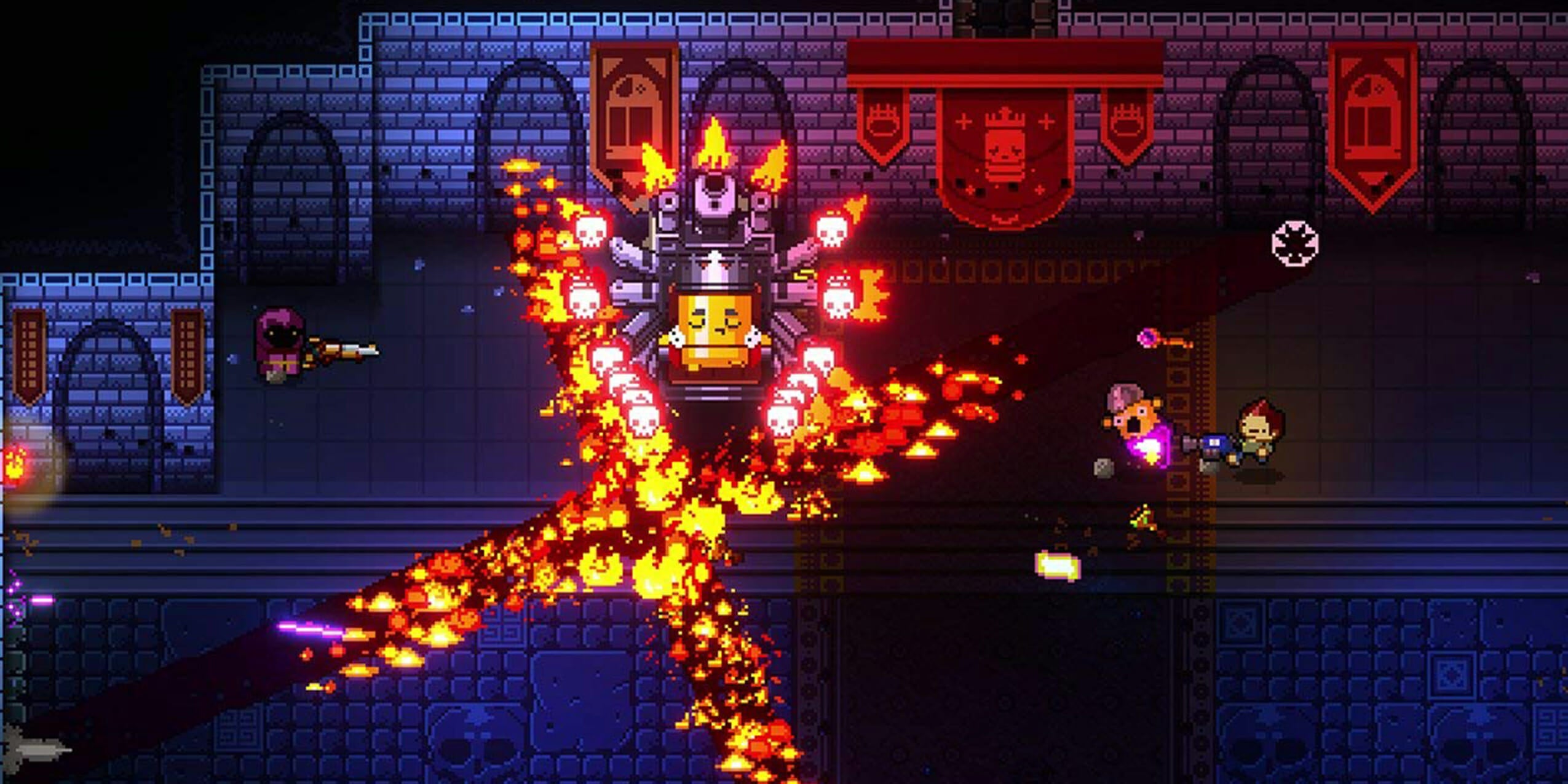 If you could condense Die Hard and Super Smash TV into a video game, it would look and play similar to Enter the Gungeon. Survive an onslaught of bullets, collect tons of amazing gun and of course, do some amazing action movie style dives. This Nintendo Switch eShop game plays great alone, but it's downright glorious with friends.
Price on Amazon: $14.99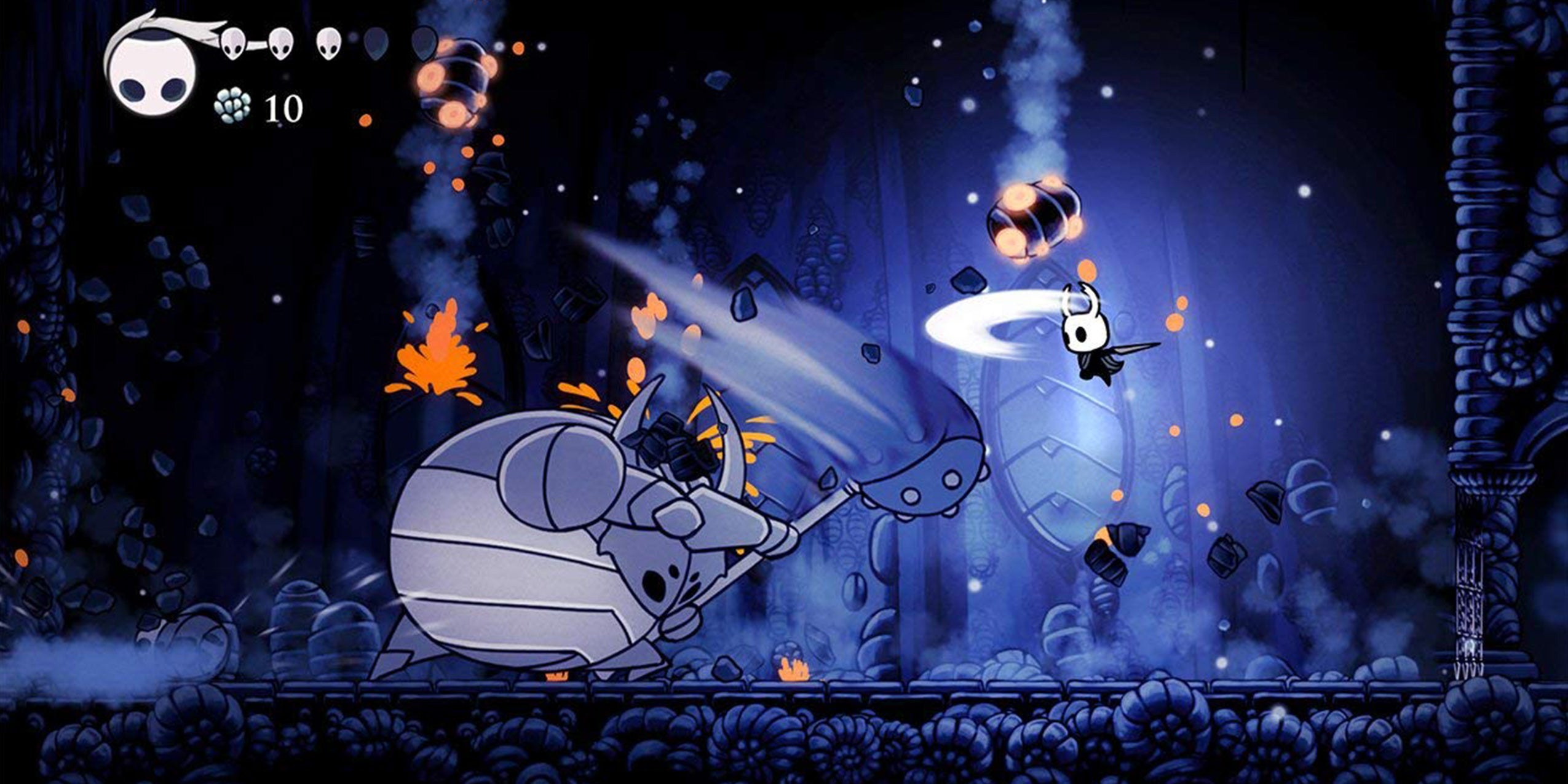 Sure, Hollow Knight is cute. But as far as Metroidvanias are concerned, looks are often deceiving. In this hand-drawn side-scrolling adventure, you'll slay (and occasionally befriend) all manner of insect creatures. As you play, you'll evolve and learn new abilities to help you on your quest. There's even some optional DLC if the main adventure isn't enough to satisfy.
Price on Amazon: $14.99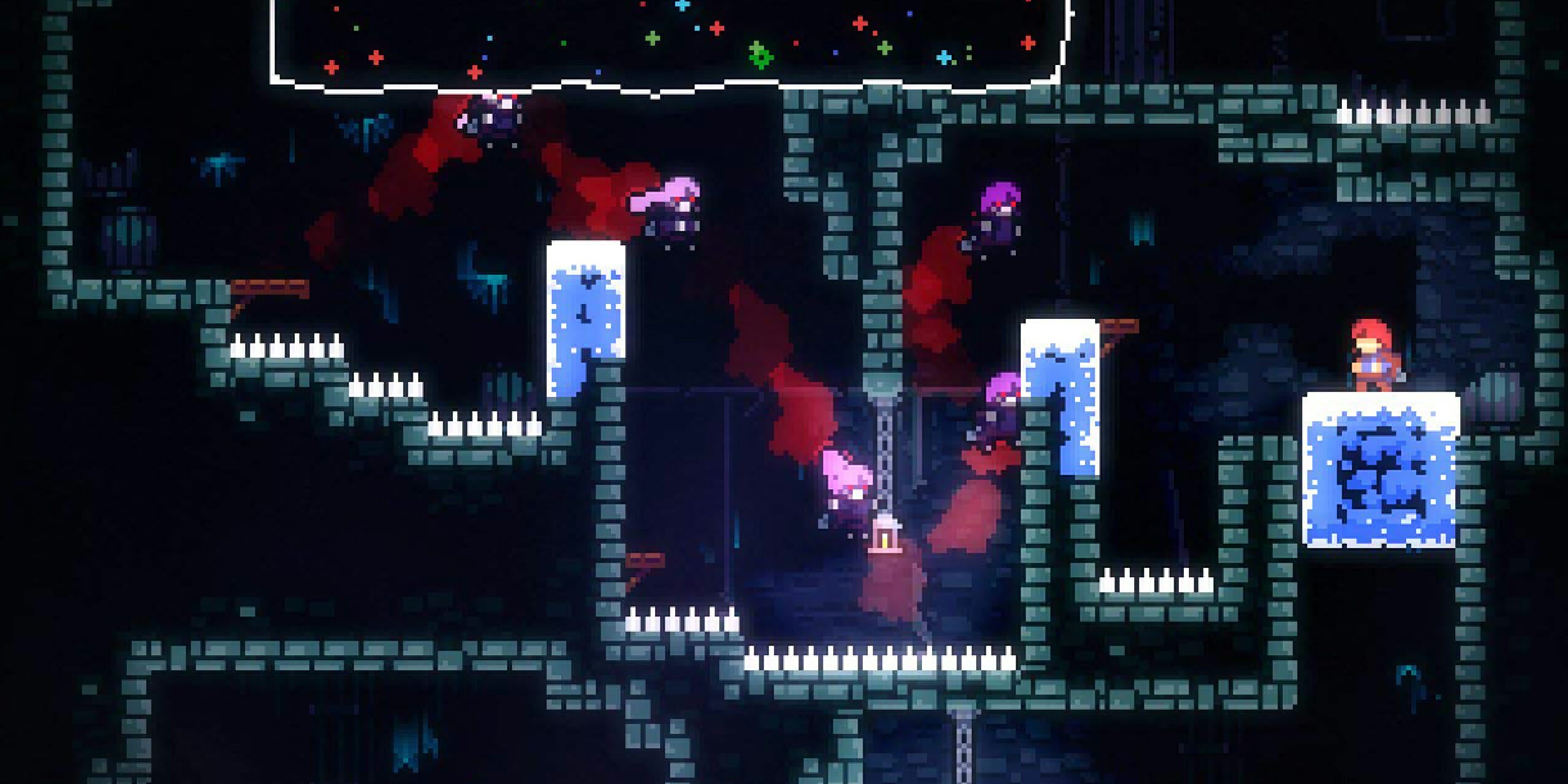 Every single memory of the "NES hard" platformers from your childhood are about to be burned away in the wake of Celeste. In this story-driven run and jump adventure, you'll conquer 600+ screens of hardcore platforming full of devious secrets. There are even brutal B-side chapters to unlock if you're nimble enough with a Joy-Con. It's one of the many masterpieces on the Nintendo Switch eShop.
Price on Amazon: $19.99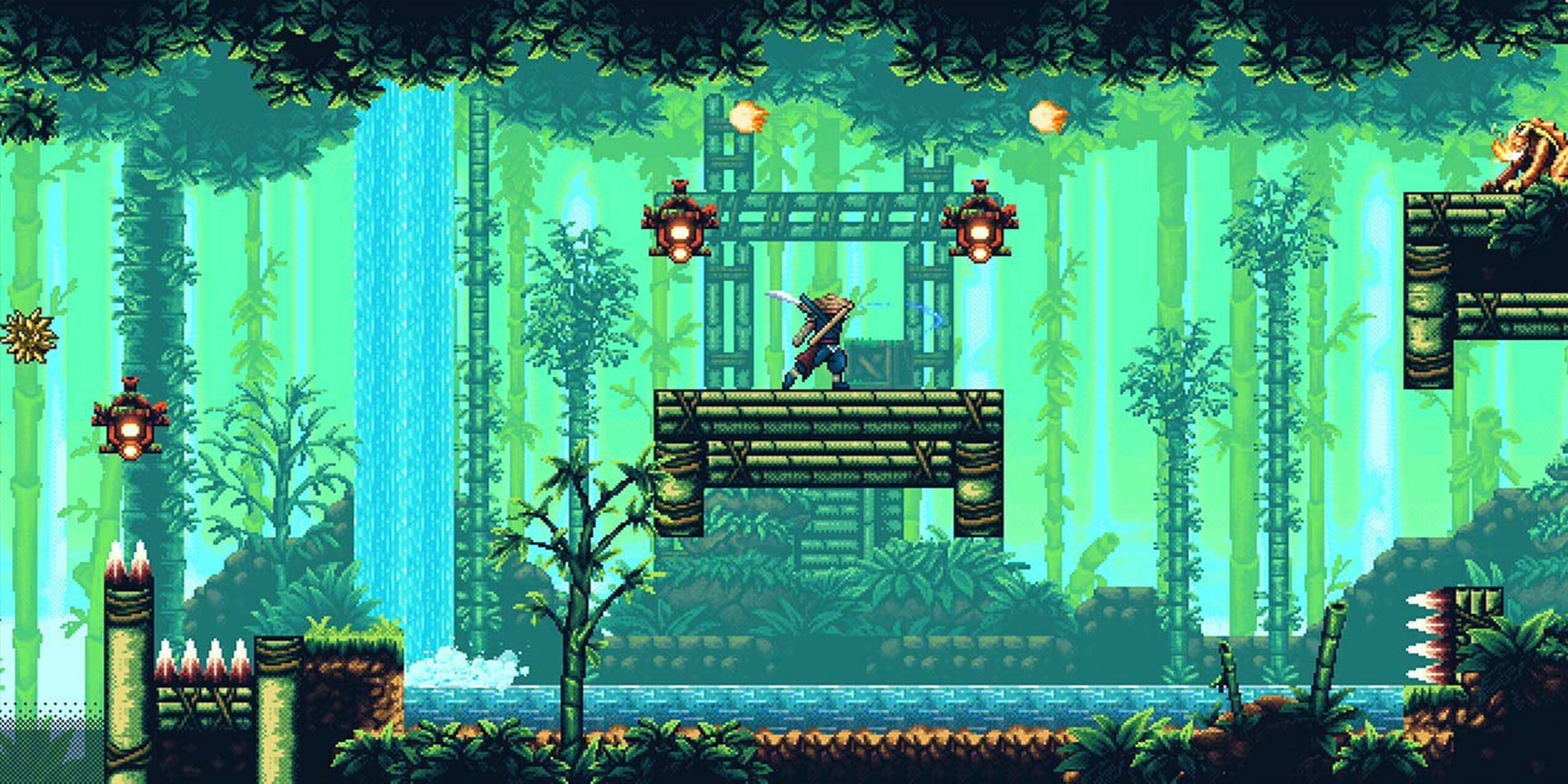 If Ninja Gaiden and Metroid had a baby, it would look very much like The Messenger. Use and unlock ninja skills to venture across an unforgiving terrain. You'll even jump from 16 to 32 bit at will, opening up new possibilities, playthroughs, and secrets.
Price on Amazon: $19.99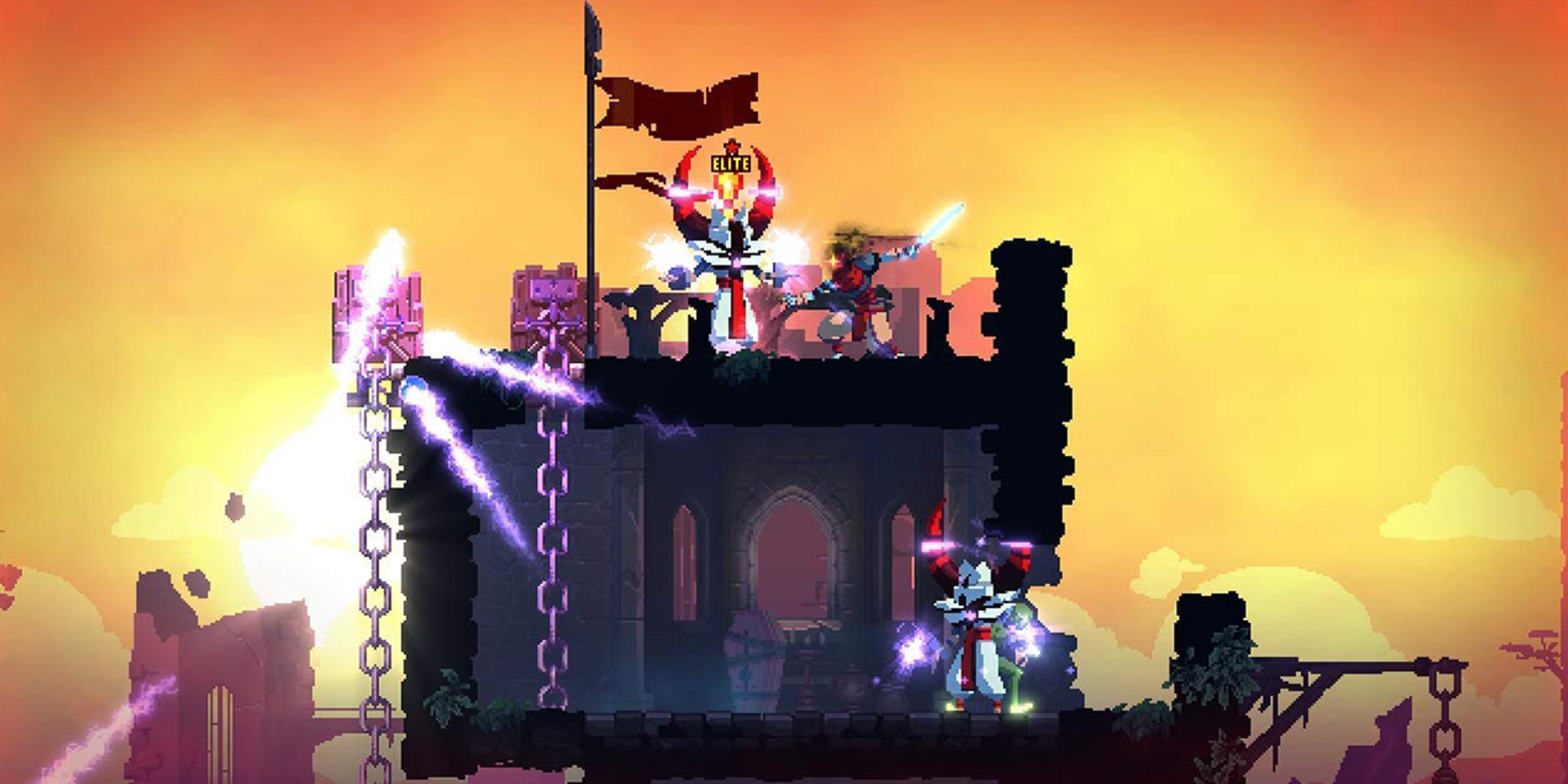 Metroidvanias are among the most popular indie games available now. If you're bored by the simplicity of the genre, Dead Cells is here to hand you your ass. This randomly generated spin on the genre is hard-as-nails, and ultimately satisfying once you master the combat. If you're looking for a serious challenge on the Nintendo Switch eShop, look no further.
Price on Amazon: $24.99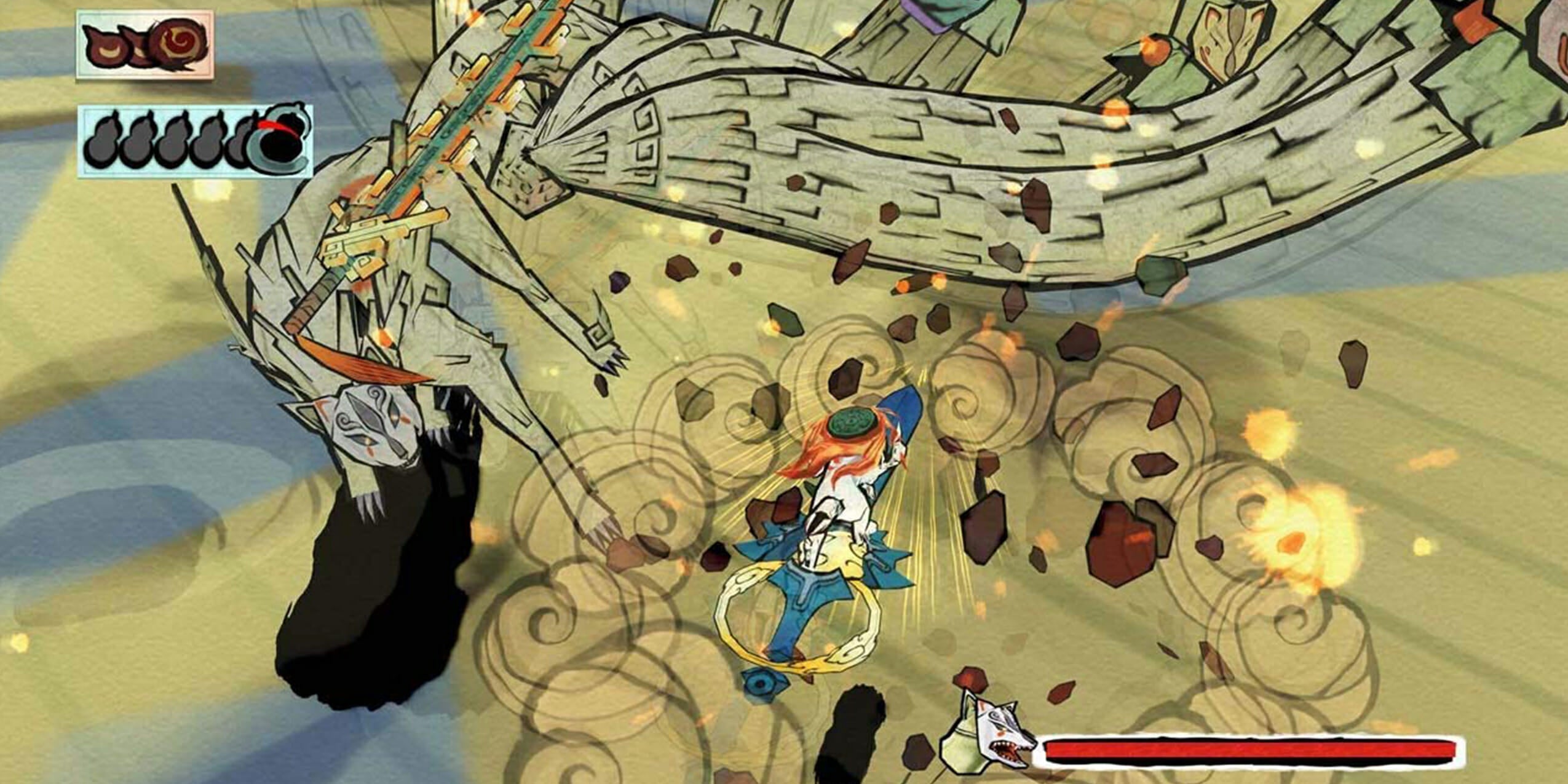 Ever since this Action RPG released on the PS2 a million years ago, it was lauded for its brilliant storytelling, inspired design, and captivating gameplay. Now this HD upgrade is available on a portable console for the first time ever. You can even perform brush attacks on your Switch touchscreen, making this version the most intuitive way to play the game. It's the best Zelda game on the Nintendo Switch eShop you've never played.
Price on Amazon: $19.99
MORE BAZAAR DEALS:
The Daily Dot may receive a payment in connection with purchases of products or services featured in this article. Click here to learn more.