Your kitchen is in total disarray. What, did a tornado come through? Fix your massive mess for good with these kitchen organizers.
Each of these organizers does double duty. Not only will it keep everything orderly, but it will free up space in even the tiniest kitchens. Plus, they're equally effective inside or outside of your cupboards.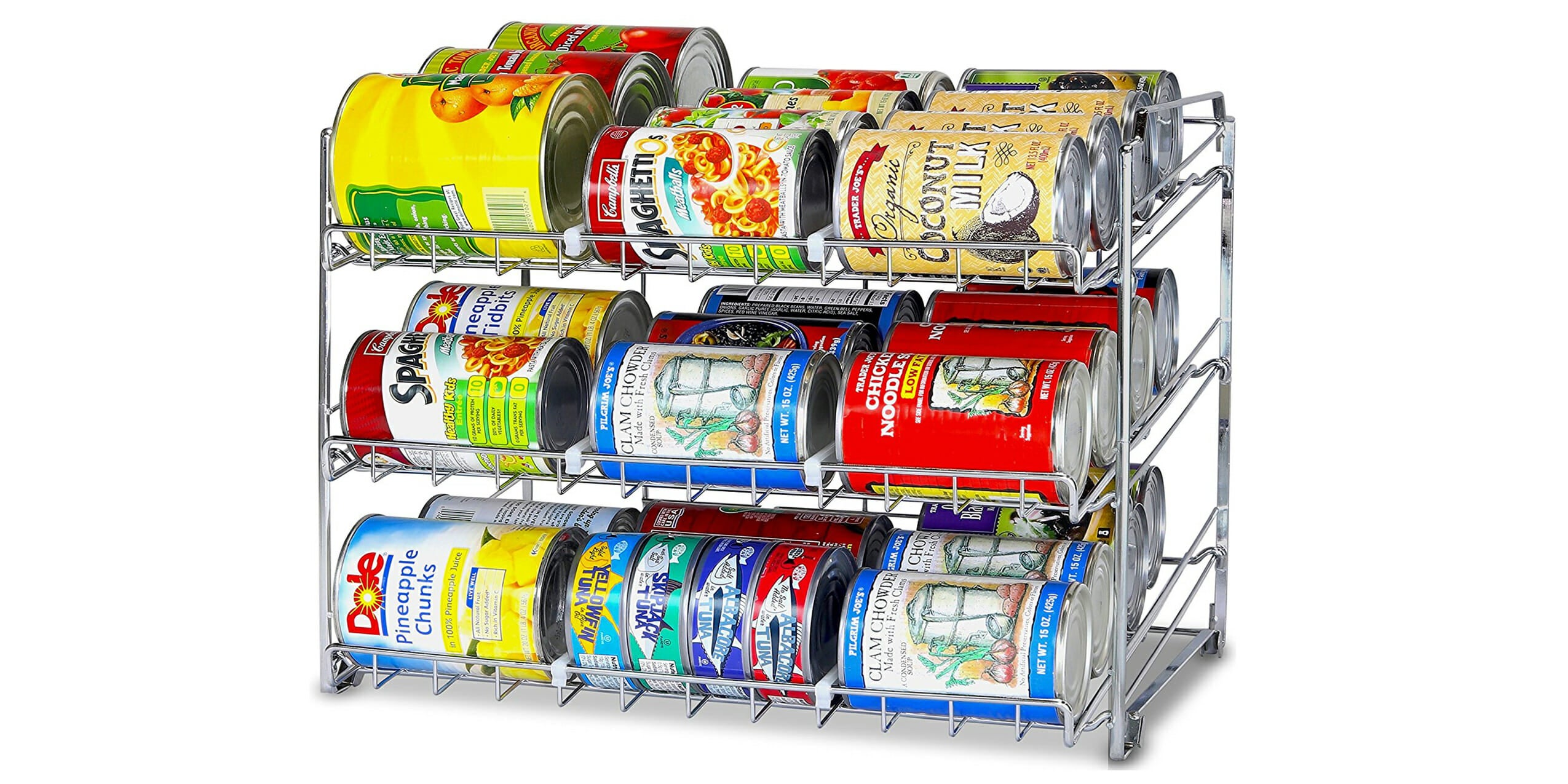 This rack holds up to 36 cans of varying sizes, from vegetarian chili to San Marzano tomatoes. It condenses a pantry into a low-profile space.
Price on Amazon: $20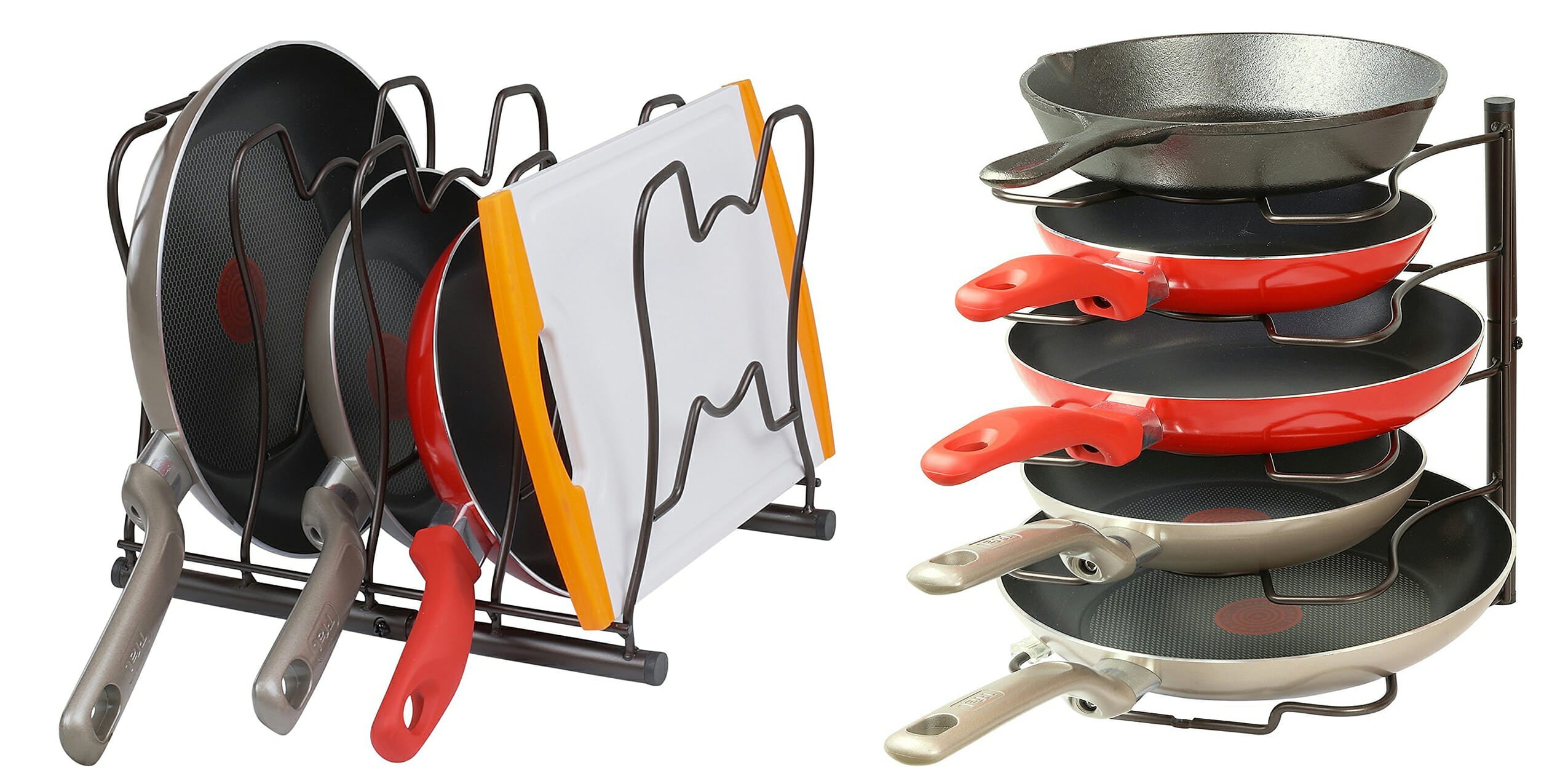 Stacking pans onto themselves is sloppy, and can even damage delicate non-stick coatings. This organizer keeps each pan in check, whether it's stainless steel, cast-iron or the ubiquitous Teflon. Plus, it looks so good you won't mind keeping it on the counter.
Price on Amazon: $14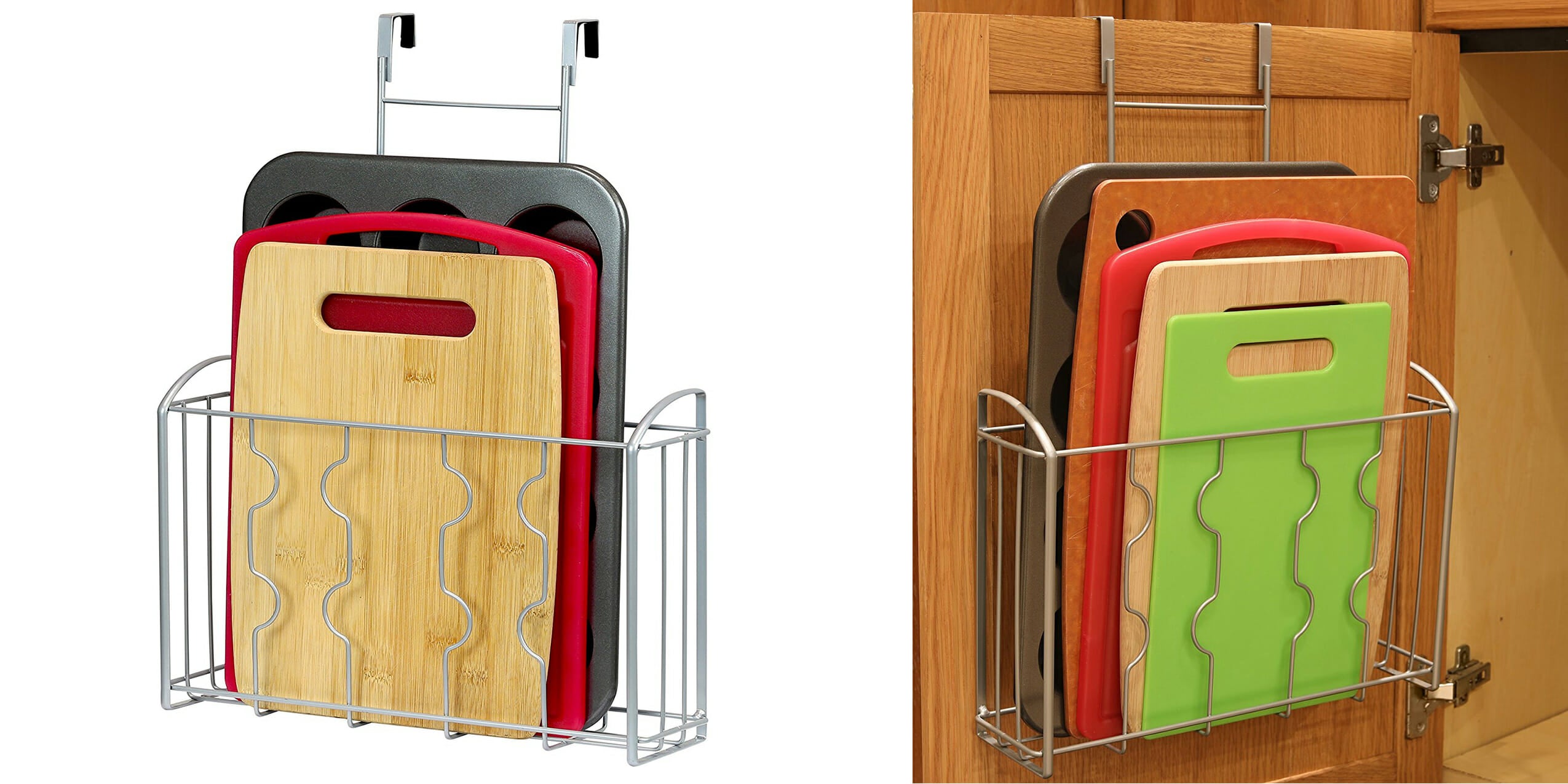 Quit using your oven as storage space! All you need is a cupboard and this organizer to free up some space for cumbersome things. This organizer hangs in any door, and easily stores baking pans, cutting boards or even stackable pantry staples like aluminum foil and plastic wrap.
Price on Amazon: $13 (regularly $24.99)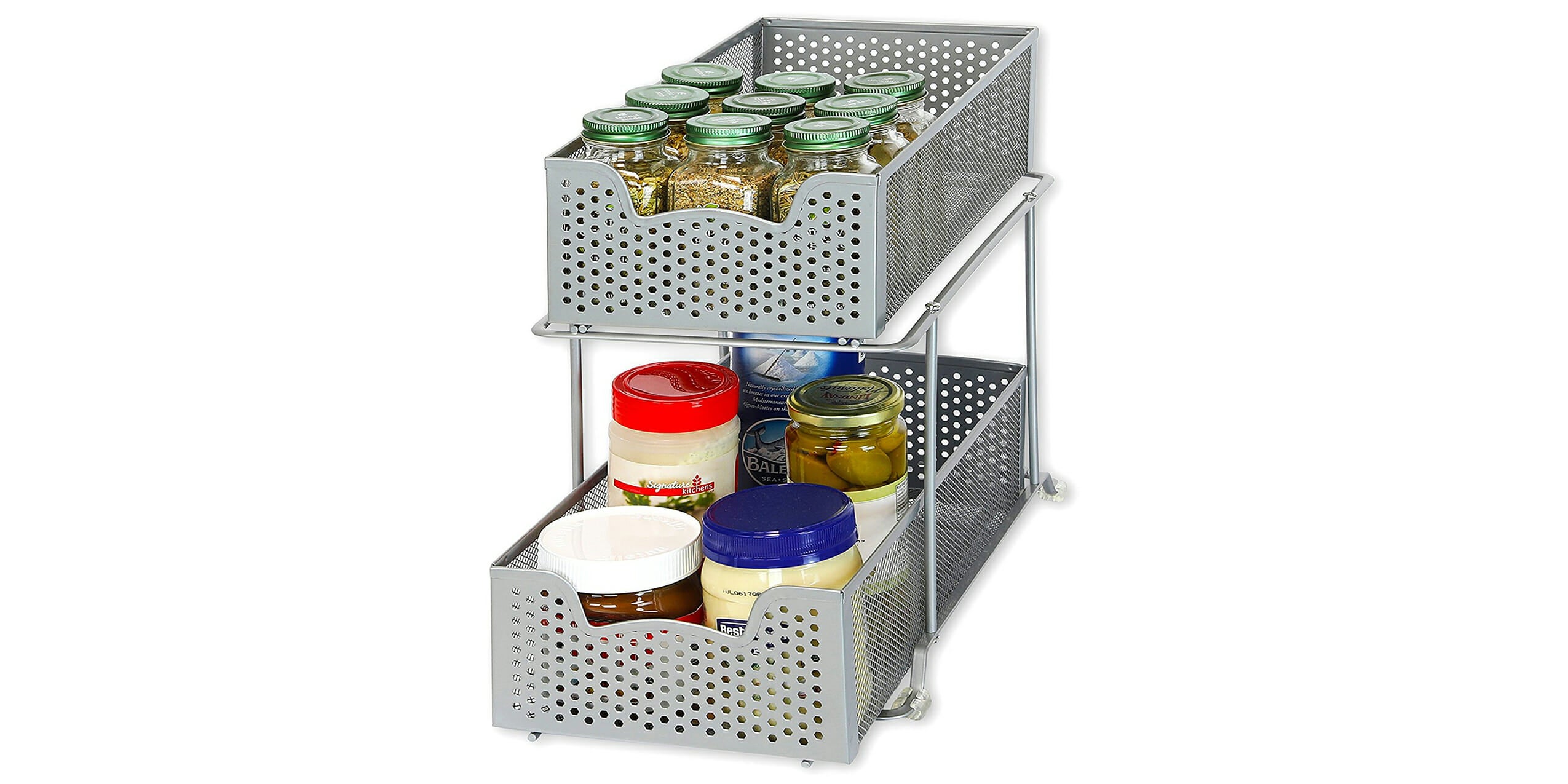 Any cabinet can be a pantry if you're clever enough. This two-tiered rack fits in most cupboards and contains sliding baskets for easy storage. Gain more space in your cabinets or simply streamline your pantry.
Price on Amazon: $19
MORE BAZAAR DEALS:
The Daily Dot may receive a payment in connection with purchases of products or services featured in this article. Click here to learn more.