Learning how to design a website can be beneficial for anyone across nearly every career path. Not many people dream of being a web developer, and we've yet to figure out why – since it's a creative career path that's in high demand.
But the good thing about pursuing a skill-based career like web development is that it's never too late to learn. And you don't have to go to the ends of the earth to complete it either. In fact, you can do it right from your couch with the Pay What You Want: Complete UI/UX Design Lifetime Bundle. It includes eight expert-led classes that cover everything from how to use Adobe software like Illustrator and Photoshop to freelancing using your newly mastered skills, and of course, UI/UX web design.
Here's how it works:
Beat the average price (which is updated in real time) and you'll take home the entire bundle.
Beat the Leader's price and you'll be entered into our epic giveaway where you have a chance at winning a Super NES Classic.
Pay less than average price and you'll be able to take home a portion of the package – which is still pretty great!
Want to know more about what's in the bundle? Continue reading.
Take the first step toward becoming a UI designer by mastering one of the job's fundamental tools: Photoshop. This course takes you through the basic tools that are specific to UI Design. You'll apply your knowledge to landing page design, web, or mobile app design and understand the concepts and techniques essential to creating the ideal visual experience for users online.
Not everyone has the time or patience to read through page after page of an Excel spreadsheet. Bring your data to life and make your insights more accessible to users with the help of Adobe After Effects CC. This course has you work through a real-life project connecting Excel into After Effects, turning a boring spreadsheet into a sharp, easy-to-digest presentation.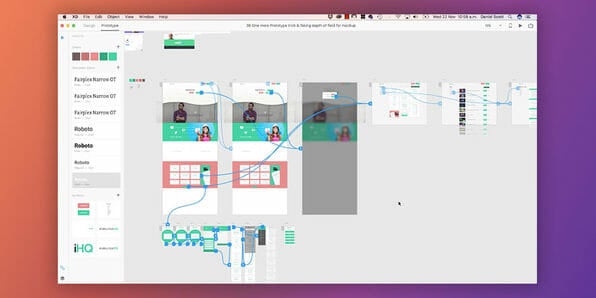 Designing a responsive website might sound like a daunting task, but it's actually quite manageable once you nail down the workflow. From the resource gathering stage to building prototypes, this course guides you through the entire process and gets you up and running with core tools and frameworks, including Adobe Photoshop, Balsamiq Mockups, and Invision App.
Freelancing is an exciting and liberating way to earn income, but it can be intimidating if you're just starting out. Start your freelance journey off on the right foot and plan for success by learning how to price your services, interface with clients, craft professional proposals and more.
Smart use of typography can have a dramatic impact on your designs. Ideal for designers and developers alike, this course takes you through the tools and techniques you can use to create more compelling content online—from padding to margins and everything in between.
Getting an app or website up and running is challenging enough, but making that same project easy to use is even trickier. Made for beginners, this course takes you through the essential principles and concepts behind creating a simple and intuitive user experience (UX). Follow along with the latest practical examples and screenshots of UX issues and learn how to solve them when building your own projects as a UX designer.
Aimed at beginners, this Adobe XD training takes you through the building blocks behind creating a responsive, user-friendly website. From the initial phases of building a design brief to exploring pre-made UI kits that speed up your workflow, you'll come out of this course armed with the skills to design a website and mobile app and ensure they're a dream to use.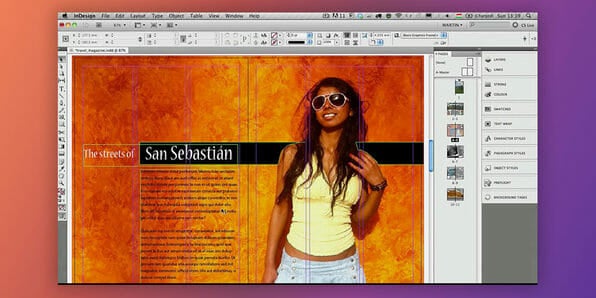 It takes more than an eye for design to make it in the creative industry. Featuring instruction on Photoshop, InDesign, and Illustrator, as well as tutorials for setting up your workspace, applying for jobs, and showcasing your work, this course offers a complete inside look at getting your foot in the door as a creative professional.
MORE BAZAAR DEALS:
The Daily Dot may receive a payment in connection with purchases of products or services featured in this article. Click here to learn more.