Holiday time brings out the elf in all of us. (Yes, just eating candy and wearing a funny hat totally counts.) But the folks behind some of D.C.'s most intricate and jaw-dropping holiday happenings take the industrious side of #ElfLife to another level. Decked-out evergreens tall as skyscrapers, lights twinkling all over town, boats outfitted like candy canes—everywhere you look, the capital is teeming with impressive displays of holiday spirit, powered by technology and tremendous care.
1) ZooLights at Smithsonian's National Zoo

Come for more than 500,000 environmentally friendly LED lights, stay for the gingerbread throne (!). This year's ZooLights festivities at the National Zoo include a life-size gingerbread village for the Cookie Monster in your ranks—don't eat the exhibit, though. Save your appetite and roast s'mores over fire pits in the Conservation Pavilion. And microbrew fans, save the date: BrewLights will offer tastings from dozens of breweries and free snacks with ticketed admission on Nov. 29.
2) Georgetown Glow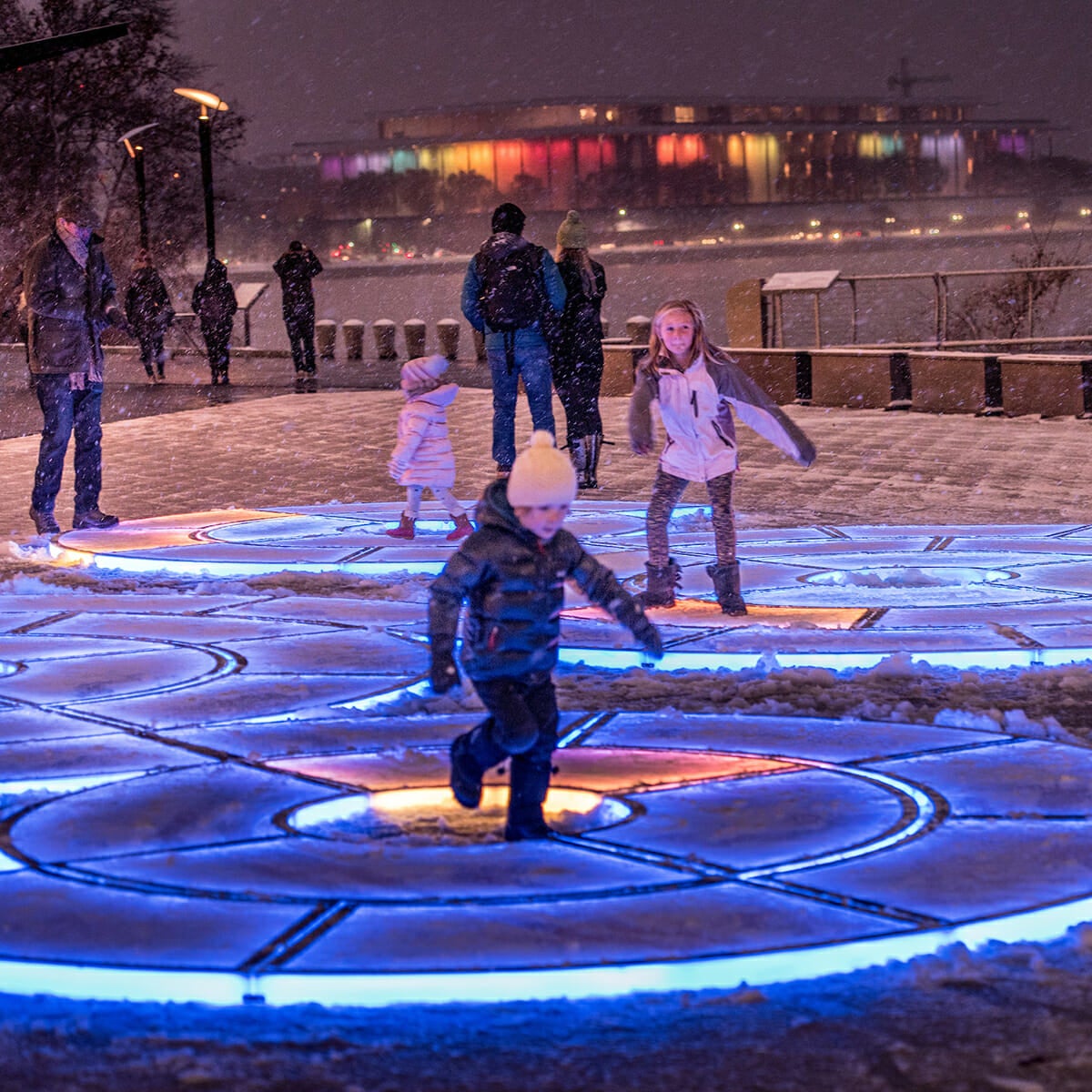 Luminescent outdoor art isn't just a provenance of the desert. Now in its fifth year, Georgetown Glow is the region's only curated public light exhibition. This year's collection will include a life-scale representation of a thrift shop in the form of a lantern, titled "Twilight Antiques and Thrift." Inside, the shop's shelves will be lined with 500 hand-assembled lanterns, each a reproduction of a D.C.-native object. On the final evening, visitors can take one home for free. Yes, free!
3) National Christmas Tree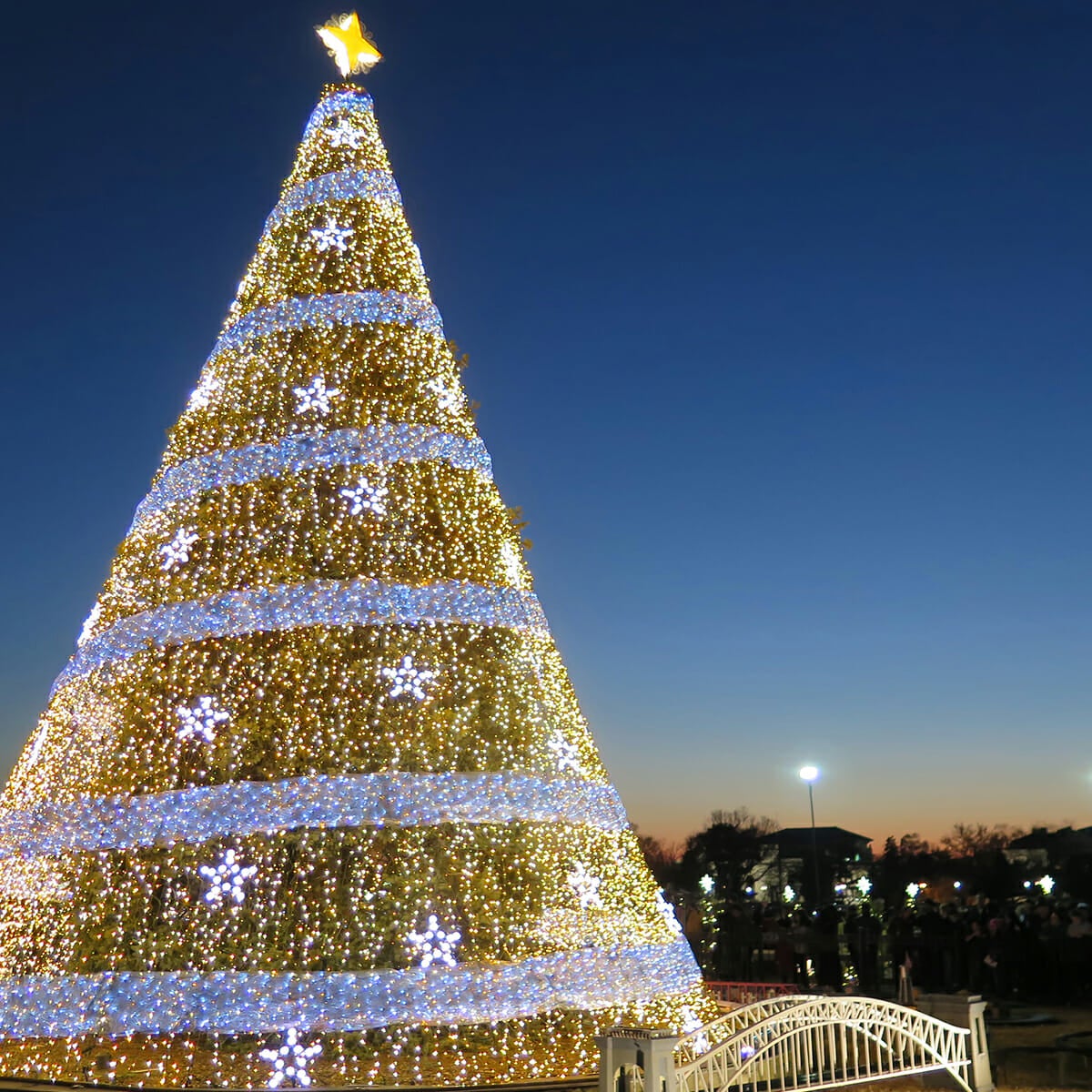 In addition to being the nation's official holiday evergreen (*cough* sorry, Rockefeller Center), D.C.'s National Christmas Tree may be the only Colorado Spruce with its own first-person Twitter account. This year, 56 schools representing each state and U.S. territory will create an ornament for display. Catch the lighting ceremony on Nov. 28 and nightly musical performances through Jan. 1. You can still leave your own tree up till March, we won't tell.
4) Ice skating at the National Gallery of Art Sculpture Garden
If you prefer taking to the ice while admiring impressive holiday displays, lace up at the National Gallery of Art Sculpture Garden, where the action kicks off Nov. 16. Transforming the sculpture garden into an ice rink is quite a feat: The sculpture's fountain is drained to reveal a concrete base containing freon-filled pipes that keep the ice solid, enabling skating even when it's 60 degrees. Then rink manager John Connor and his crew take 6-8 hours to lay down eight rolls of ice rink paper, making the base of the rink white. Over the next 40 hours, the team repeatedly mists the paper with layer upon layer of hot water, while guarding against leaves and debris, until the ice reaches about 1-inch thick. A small, gas-powered Zamboni, lifted over the lip of the rink, makes about 1,300 rides around the rink each season, cutting the ice down by 1/16 of an inch. The work is worth it though, when the rink radiates with holiday lights and eight illuminated trees in addition to the garden's perennial large-scale art. If placing anything between your feet and the floor usually ends with you flat on your face, lessons are available. Or safer yet, smile and wave from inside the Pavilion Café.
5) The Washington Ballet's Nutcracker at the Warner Theatre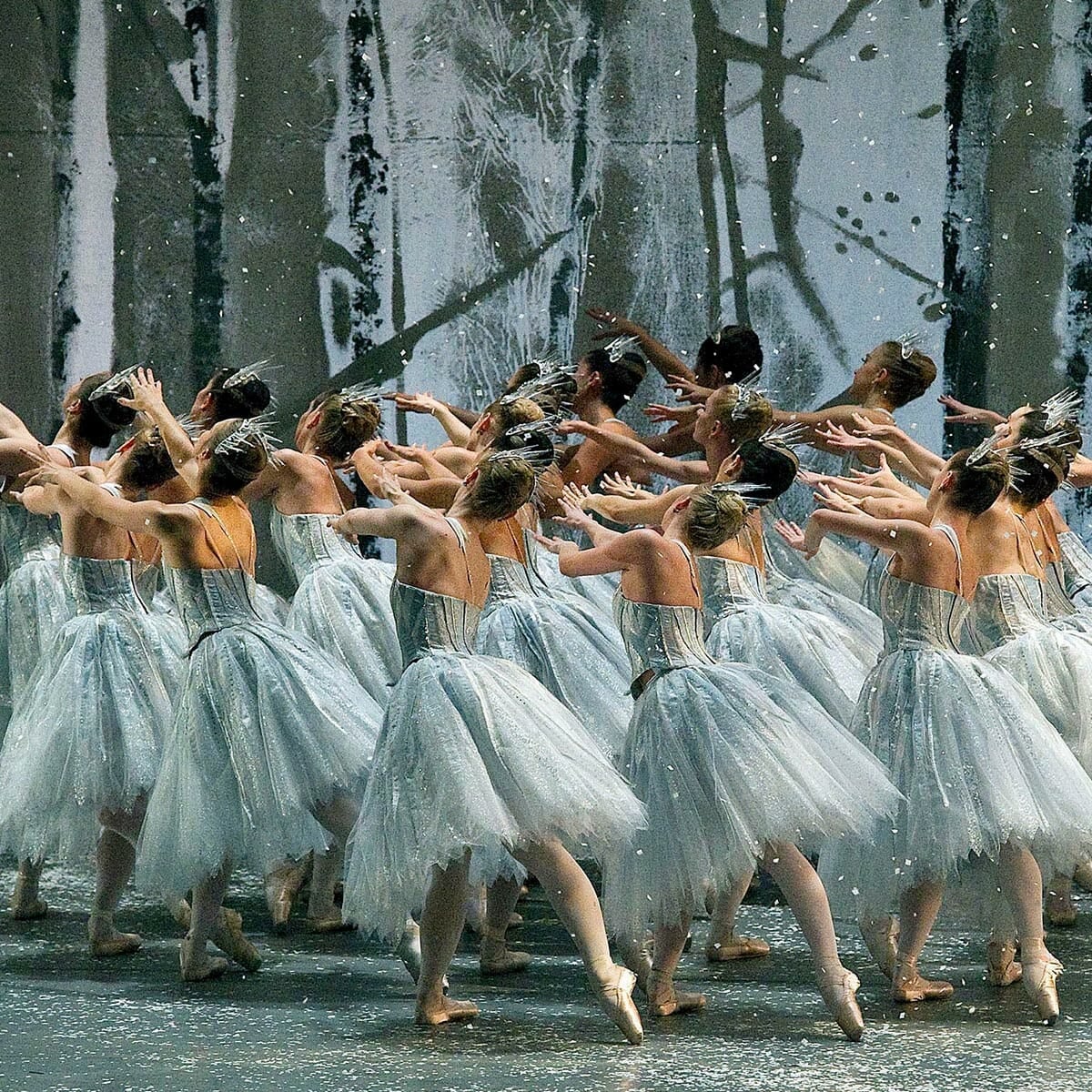 It wouldn't be the holiday season without a life-size toy going head to head with a giant evil rat in the living room. Now in its 15th year, Washington Ballet's The Nutcracker is a distinctly D.C. version of the magical Christmas classic. This celebrated production is set in 1882 Georgetown and features George Washington, King George III and other historical figures. The dancing rat soldiers wear British redcoats. How do all those tiny dancers fit underneath Mother Barnum's skirts? And where can we get a Christmas tree that grows to epic proportions in the middle of the night? Ah, the magic of theater.
6) United States Botanic Garden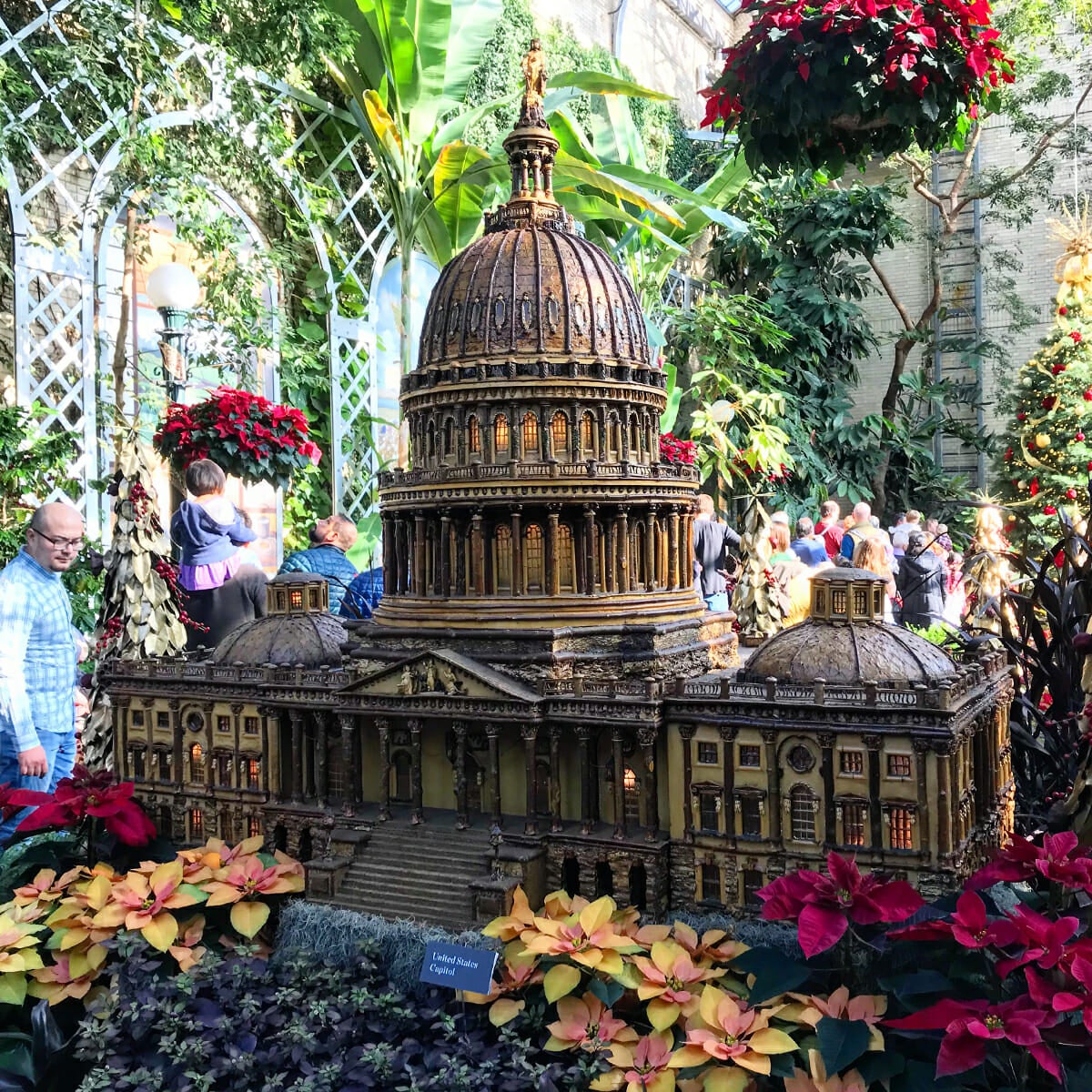 Those of us who can hardly keep a houseplant alive reserve a special sort of awe for the U.S. Botanic Garden. This year's annual holiday exhibit, Season's Greenings: All Aboard!, will feature detailed recreations of iconic train stations from around the country — meticulously constructed mostly from living plants! While admiring a horticultural replica of Union Station, see if you can sneak a few pro tips from the green-thumbed staff.    
7) CityCenterDC Shopping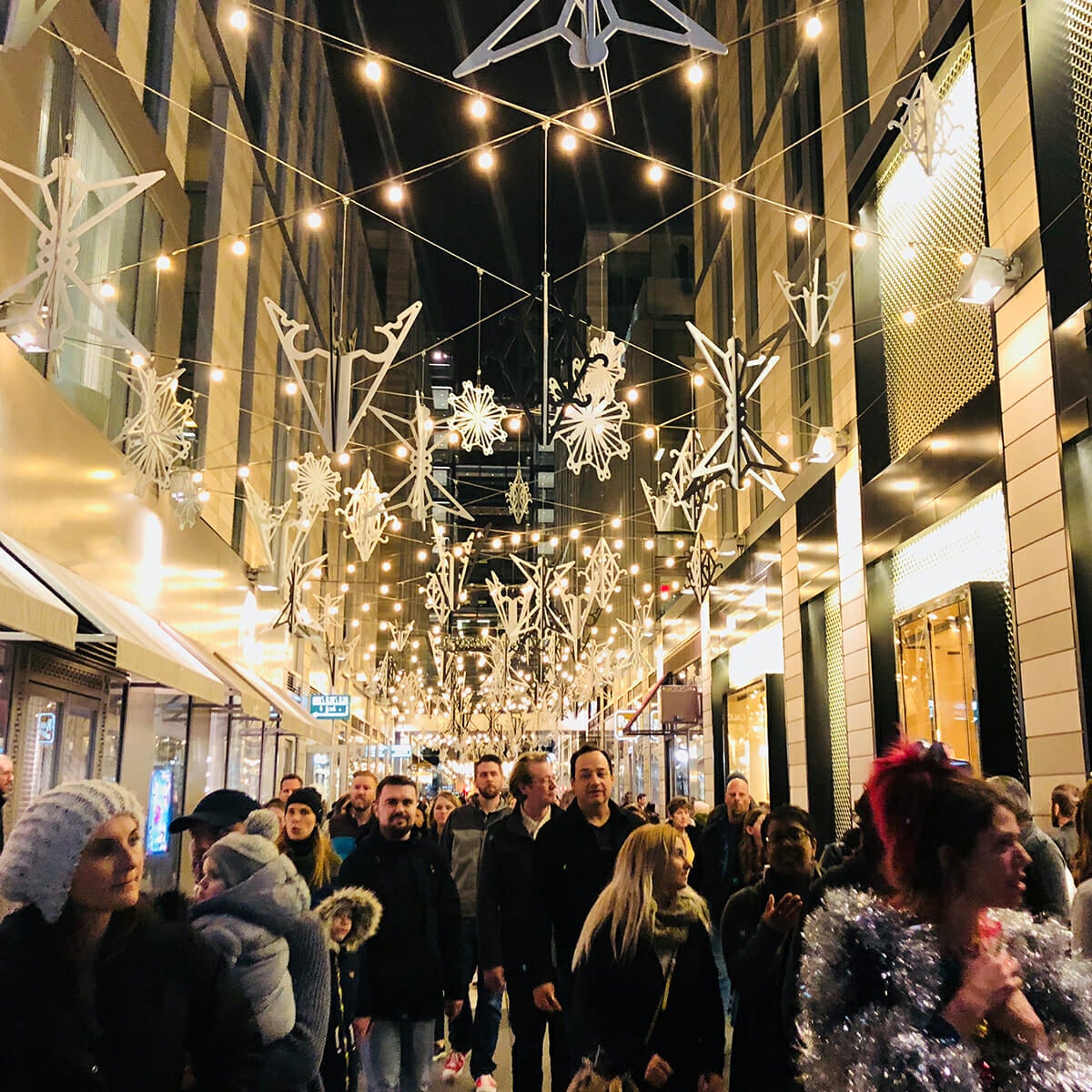 This open-air retail destination the length of several city blocks makes a convincing case for Santa to shop downtown this season. In addition to a 75-foot holiday tree, the center's pair of 25-foot light-up reindeer are sure to give Rudolph a case of heart-eyed emoji. And all other cookies may be ruined for the big man after a stop at Momofuku's Milk Bar. The Dream Closet, a three-block overhead installation, returns this year over Palmer Ally, and CityCenter's tree officially lights up Nov. 24.
8) The Wharf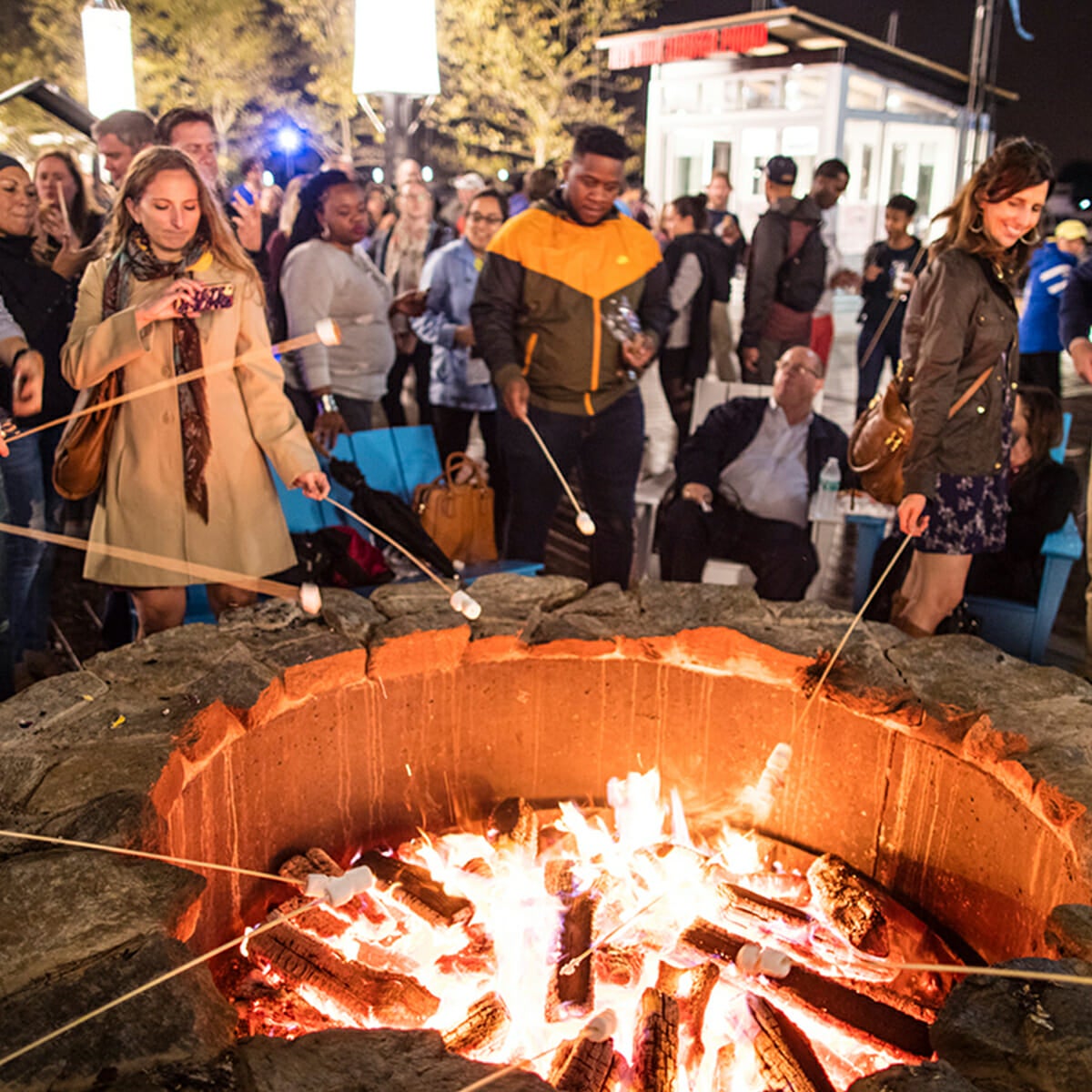 Unless you're actually sailing aboard one of the entries in the annual Holiday Boat Parade, The Wharf is the place to be to catch the annual marine spectacular on Dec. 1. Eat, shop, ice skate, you name it — the waterfront destination has something for every taste (including a Ben & Jerry's parlor). To watch the embellished boats go by in style, though, make a reservation at one of the Wharf's many eateries. Your feet will thank you.
9) Downtown Holiday Market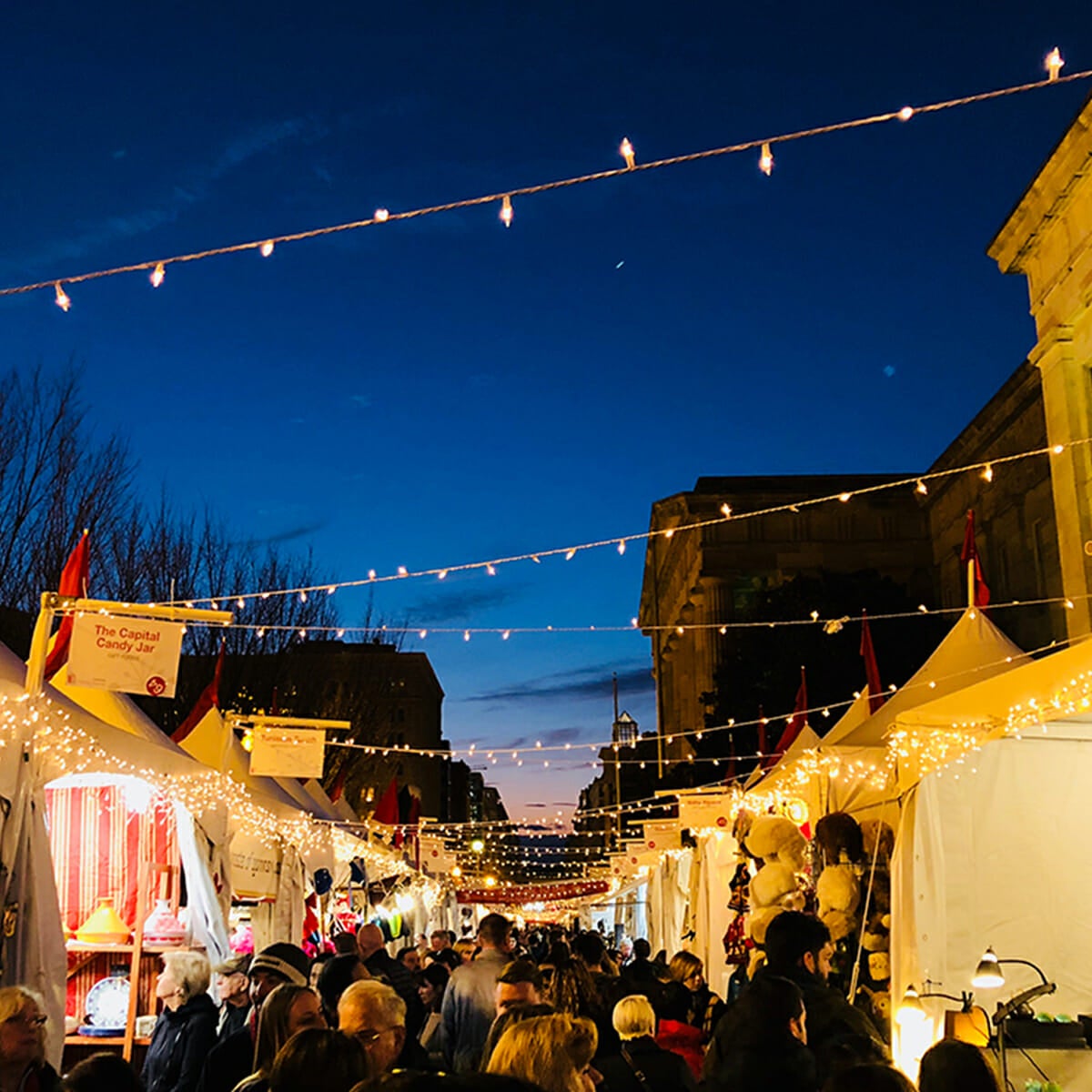 Back for its 13th year, the Downtown Holiday Market continues to be the most efficient place to shop for tough-to-peg party hosts and office secret Santas. Showcasing 58 booths at any given time (and 150 over the course of the season), it's an ideal one-stop-shop for anyone with a list that needs checking off and a love for supporting indie local vendors. Thrill-seeking procrastinators, consider this your incentive: The market runs through Dec. 23.
10) No Spectators: The Art of Burning Man
A week in the desert without running water is… not for everyone. But even diehard Burners have to admit that perusing 'No Spectators: The Art of Burning Man' with the option to use an actual restroom is a definite win. On display at Smithsonian's Renwick Gallery through Jan. 21, the exhibit includes Foldhous Art Collective's towering translucent mushroom caps, each equipped with approximately 1,600 serial-addressed LED lights. In addition to being free to enjoy, these 'shrooms also breathe and grow. Trippy!
The Daily Dot receives payment for sponsored content. Interested in promoting your brand or product? Email us at [email protected] to learn more.