Tis the season to attend fun parties, pull out your sparkly dresses, and drink spiced wine and cider with your friends and family. And while your regular makeup could technically cut it, there's so much festive holiday beauty that only comes out at this time of year. You may as well give the gift of glam (to others or to yourself)!
Check out some of our favorite holiday skincare and cosmetic picks below.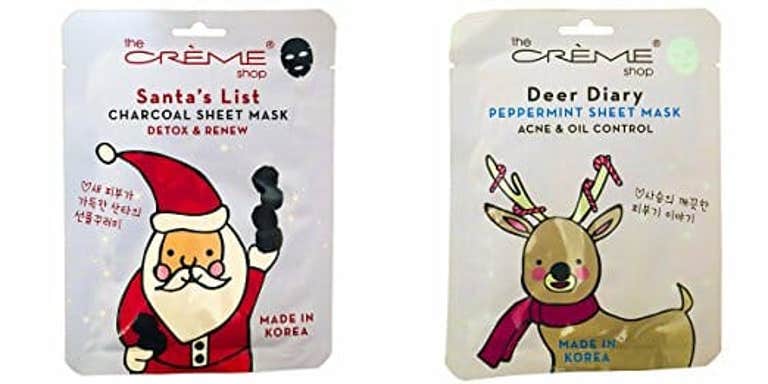 The best way to look beautiful is to start with good skincare. We love these moisture-rich masks from The Creme Shop, which are perfect to get your skin glowing and ready for makeup. The Santa's List mask is ideal for detox, while the Deer Diary works well to control oil. You can also try the Let it Glow! for dry winter skin and the Oh Deer! for clarifying. These are a part of the CVS K-beauty line, so check them out there or pick them up online.
Price on Amazon: $16.95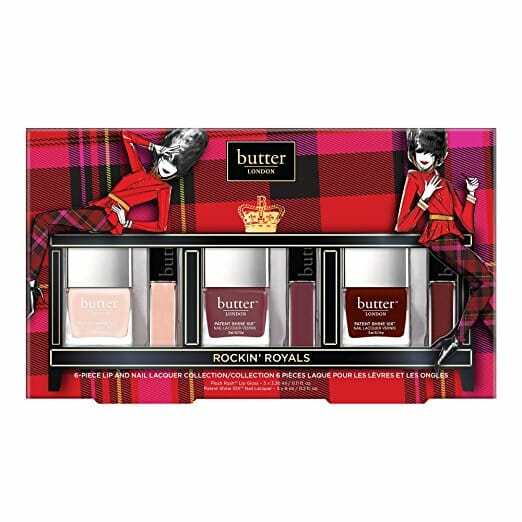 If you've never worn Butter London nail polish, you are in for a treat. It's famed for its quality and long wear, and the line's colors are rich and fantastic. This set of three comes with a perfect neutral and two rich fall shades as well as matching glosses. And considering that the average Butter London polish retails for about $12, this is an amazing deal.
Price on Amazon: $29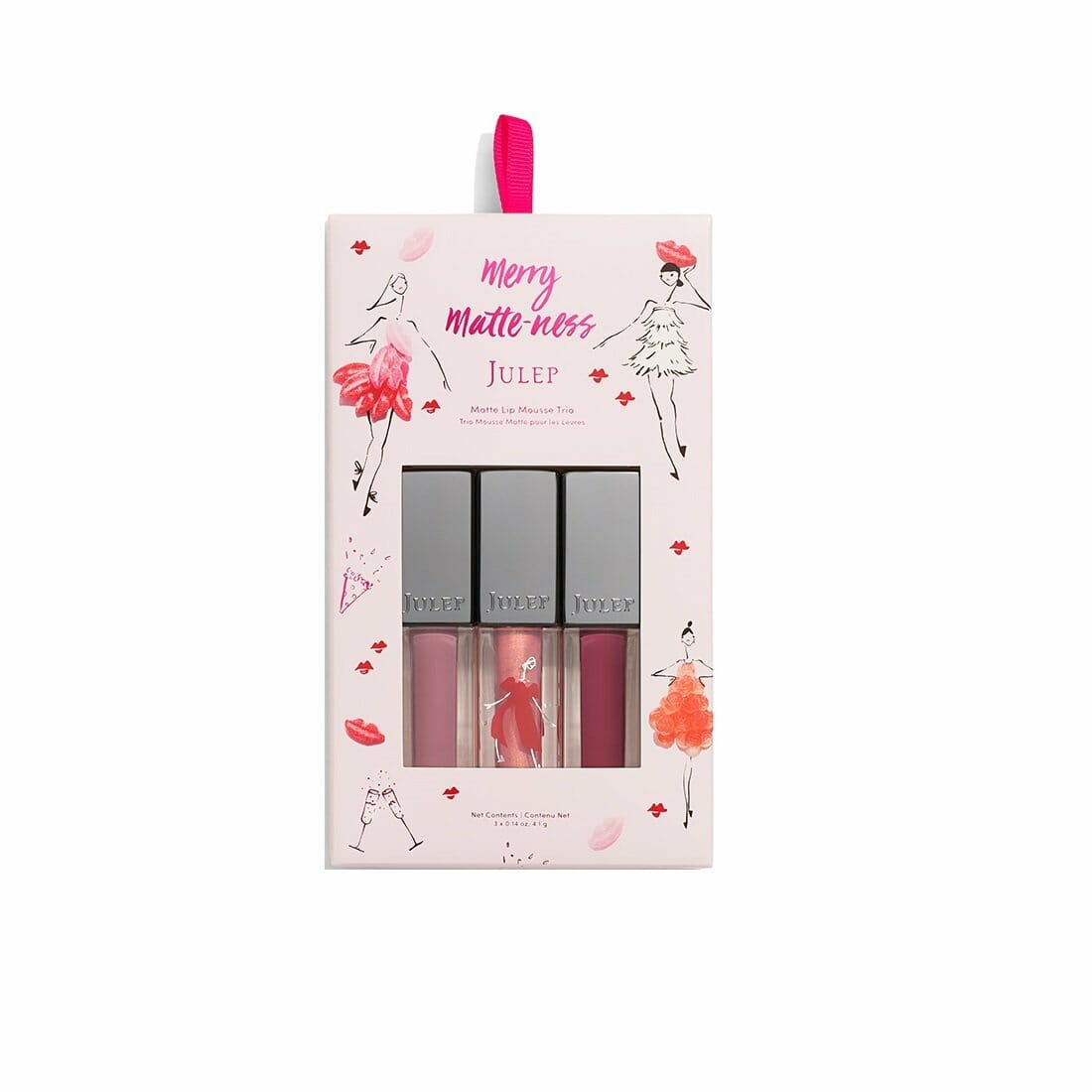 If the matte lip look is your style, this little gift box is a perfect addition to your makeup collection. These super pigmented formulas can be worn comfortably for up to 12 hours. This set comes with shades Ooh La, Blush & Kiss Me and ought to ensure you have every holiday shade that you need (yes, even that unexpected apricot pink).
Price on Amazon: $29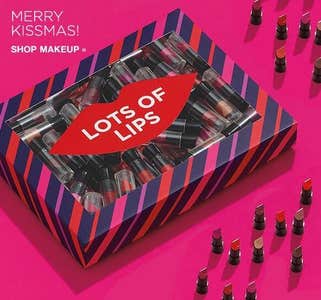 With this deluxe box on hand, you'll never wish for a color again. It contains a whopping 80 mini lipsticks and lets you test out five different formulas, including matte, nourishing and true color options. No matter what skin tone you are, there are plenty of options for you from nudes to bold shades. Add in that in comes in a colorful box that already looks like a gift, and you won't even have to wrap it.
Price at Avon: $30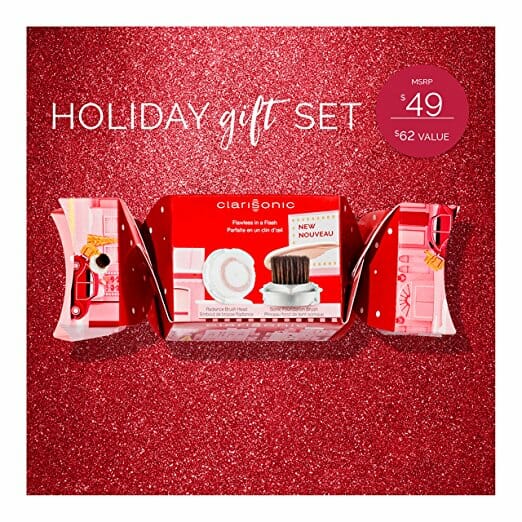 Whether you swear by your Clarisonic or live with someone who does, brush heads are always a great gift. "But isn't that like giving someone toothbrushes?" you ask. Not exactly, because toothbrushes are a few dollars and Clarisonic brush heads are pricey to replace. Remember, the gift doesn't always have to be extra to be good (I hope you read that, mom).
Price on Amazon: $49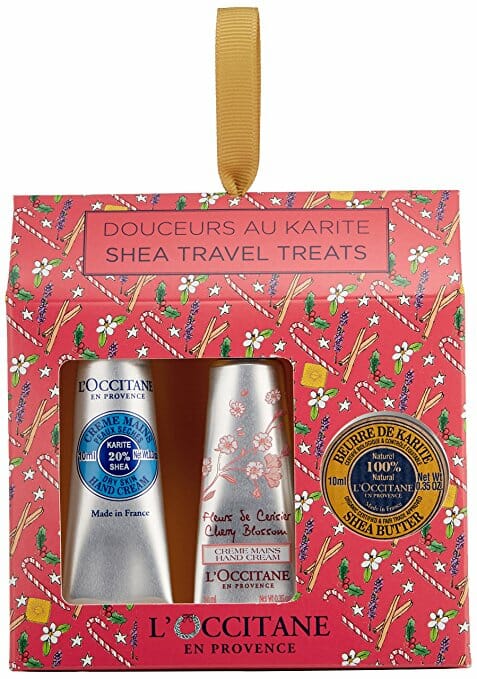 If, like mine, your hands turn into unusable sheets of parchment paper around this time of year, the right hand cream is a must. Ultra dry people know all hand creams are not created equal, either. Thankfully L'Occitane's shea butter blends actually do the job and help winter hands look normal again. This set comes with two tubes, one plain and one cherry blossom, as well as a tin of pure shea butter for ultra dry spots like elbows and heels.
Price on Amazon: $16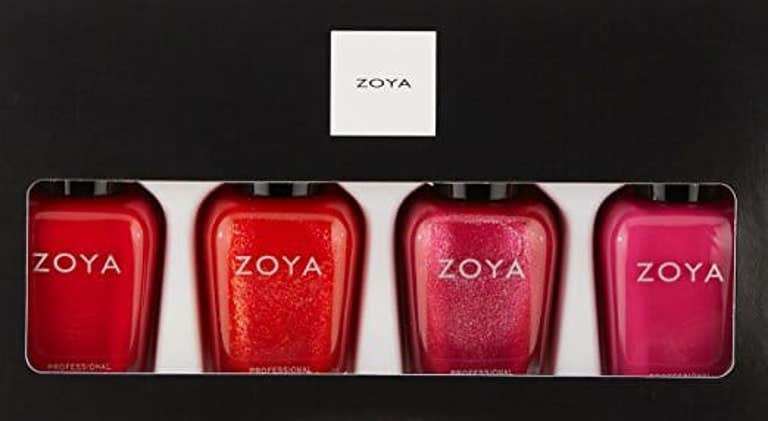 Don't have any holiday colors on hand to paint your nails with? This collection from Zoya can fix it fast. Besides being incredibly high quality polish, Zoya is also formaldehyde free, so you don't have to worry about any scary chemicals leaking into your body via your cuticles.
Price on Amazon: $12
Vichy is basically the Olay of Europe when it comes to skincare brands. Packed with power ingredients such as hyaluronic acid, this kit is a perfect introduction to the brand. It comes with a Cleansing Micellar Solution, LiftActiv Serum 10, and LiftActiv Supreme Moisturizer – basically an entire routine. You also get to try out Ideal Body Serum-Milk lotion, which is perfect for keeping hands and body happy during the cold months.
Price on Amazon: $25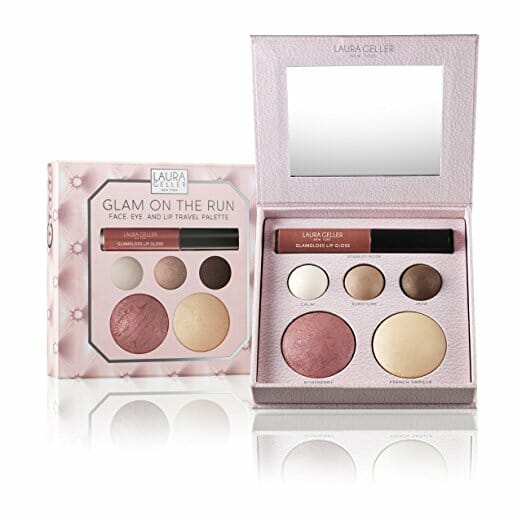 If you have to go straight from work to a holiday party, a little palette like this one would be a godsend. With three shades of eye shadow, a blush, a highlighter and a lip gloss, it's perfect for touchups or quick glow-ups (and it has a mirror so you can see what you're doing too).
Price on Amazon: $24.50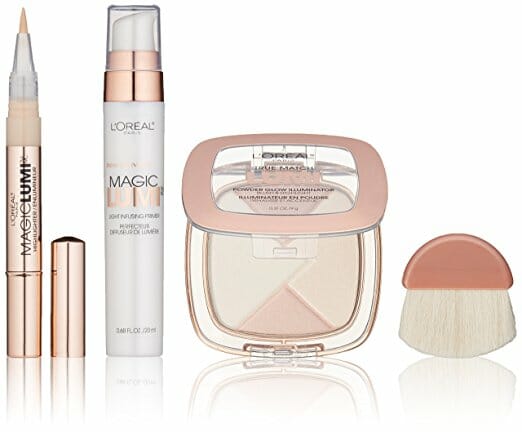 Highlighter is more popular than it's ever been before, and the holidays is just an excuse to do it to the max. L'Oréal's True Match Lumi set will give you everything you need to get that glow, from the primer to start with to the glowing powders for the perfect luminous finish. Glow on, girls and boys.
Price on Amazon: $24.99 ($12.49 for Prime members)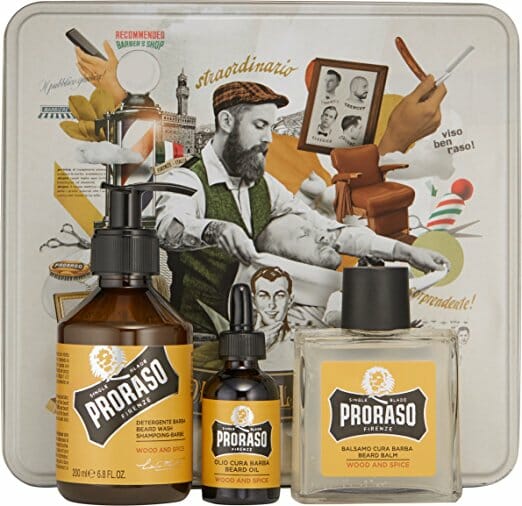 If you think beauty is only for men, we do not regret to inform you that you are dead wrong. In fact, beard care is super popular these days, and this lovely holiday set from Proraso is perfect to give the friend, boyfriend or husband who takes care of his with pride.
Price on Amazon: $45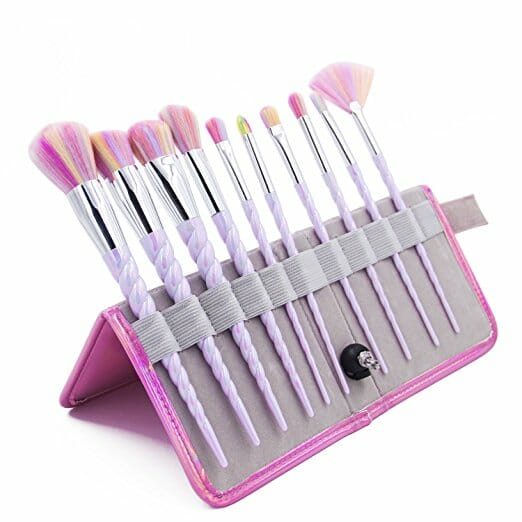 This lovely brush set is perfect for the unicorn lover (or simply for someone who loves all things that shimmer). It comes with ten synthetic brushes and a case to keep them in that pops up into a stand. This will come in really handy when you're doing those holiday looks in the bathroom mirror.
Price on Amazon: $12.99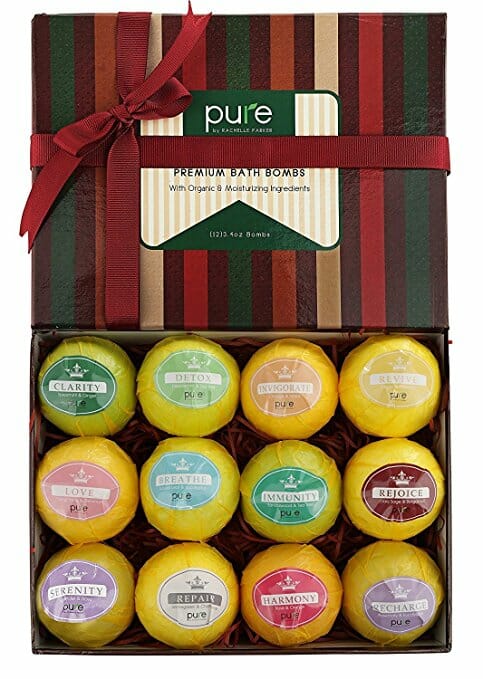 Hot baths are the absolute best during the cold months. While bubble bath smells nice, it's not quite as extra as a bath bomb. This bath bomb gift box is made with essential oils and will make your baths smell and feel amazing. Just add candles and you'll have some serious atmosphere.
Price on Amazon: $22.56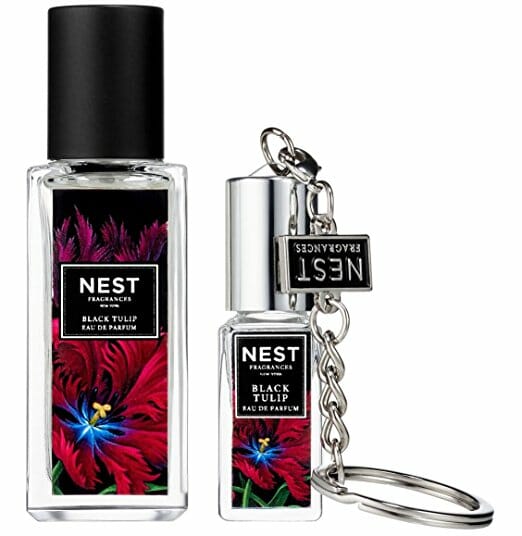 One of Nest's sexiest fragrances by far, Black Tulip has notes of Black Amber Plum, Pink Pepper and Japanese Violet. People WILL ask what you're wearing, and best of all, a tiny bit goes a long way. This set comes with a .5 oz. Eau de Parfum spray and a rollerball for your keychain, so you can touch up on the go.
Price on Amazon: $38.98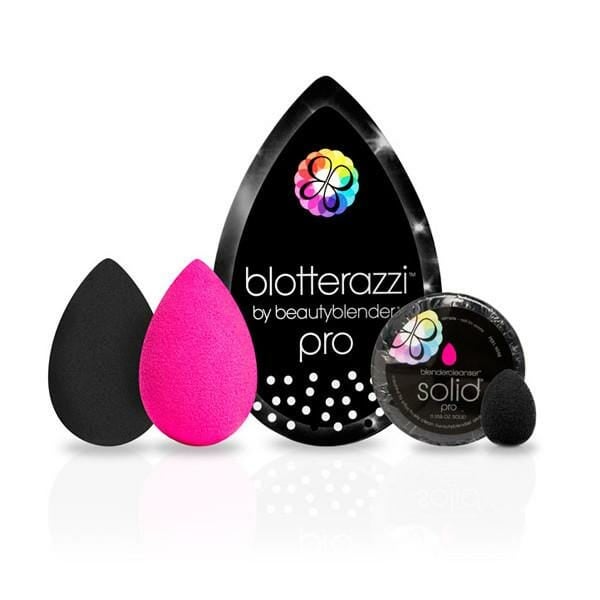 The beautyblender has been ripped off a billion times and you can buy cheap imitations everywhere now, but you also won't get the same results you do with the original. The sponge is meant to be used damp, applying makeup with a flawless glow while keeping the product from seeping into the sponge's core and staining it. This holiday set comes with two full-size ones, one small one for details, the solid cleansing balm that beautyblender recommends and a blotter. A life changing product to say the least!
Price on Amazon: $40
This Face Essentials gift set from Burt's Bees is made with all-natural ingredients is perfect for keeping skin happy. Cleansing wipes and cleansing cream will have your complexion glowing, not to mention the deep pore scrub. Finish it all off with coconut & pear chapstick and you're good to go!
Price on Amazon: $11.16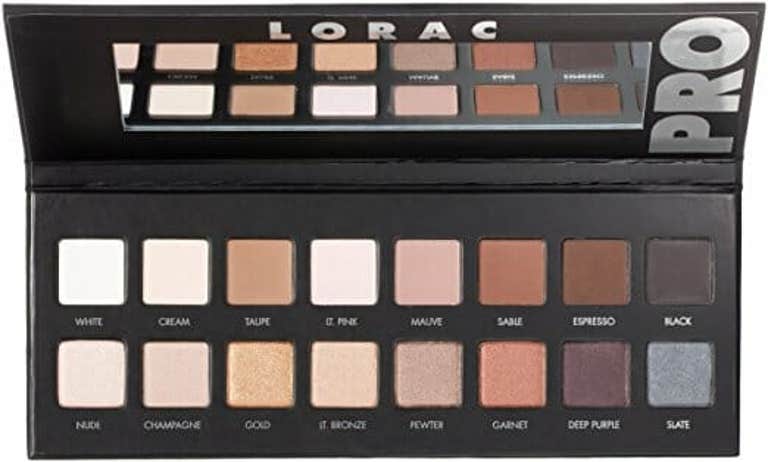 There's no need to switch between palettes when you have one as comprehensive as this. There's also the Pro palette 2 if you need even more colors to create the holiday look of your dreams.
Price on Amazon: $44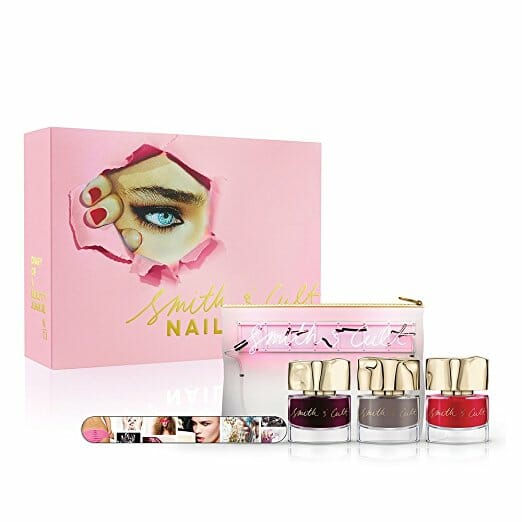 With a nail file, a collectible bag and three sinfully luxe shades to choose from, this lovely kit is perfect to have on hand for the holidays. It comes with a true red and a rich deep wine purple, as well as a nice neutral greyish taupe.
Price on Amazon: $50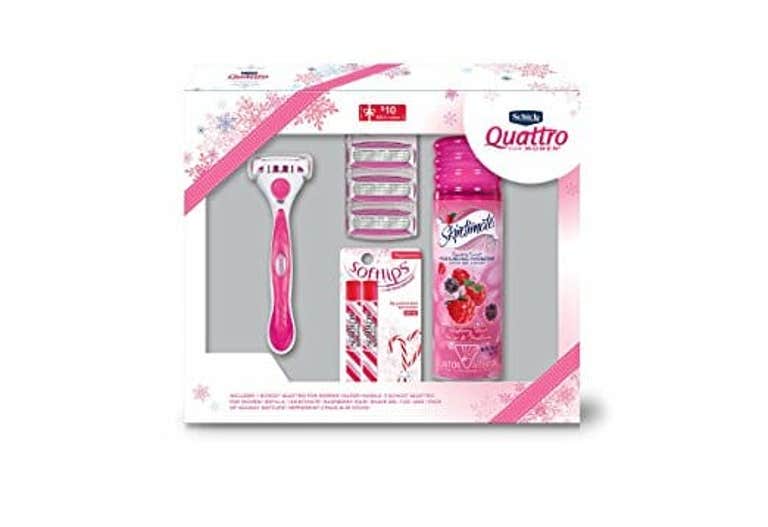 If you think a shaving set isn't a good gift, you've never been through the horror of realizing you're out of refill cartridges mid-bath. This cute little set from Schtick comes with a razor, three refills, a bottle of Skintimate shaving lotion and two candy cane lip balms from Softlips.
Price on Amazon: $17.80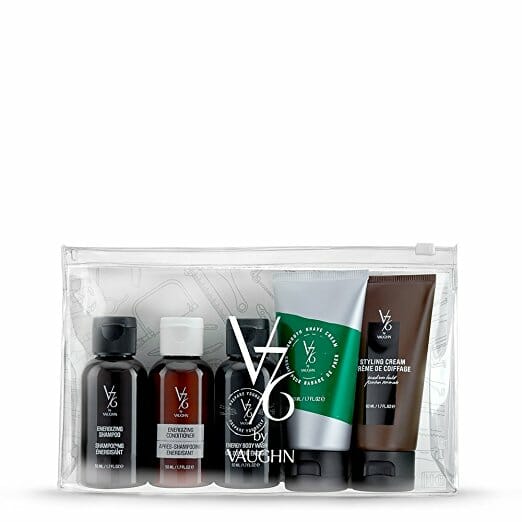 If your boyfriend or husband travels for work or for pleasure, a travel set like this one from Vaughn could come in very handy. Packed with energizing shampoo, energizing conditioner, styling cream medium hold, energy body wash, and smooth shave cream, it'll make his trip that much easier.
Price on Amazon: $25.90
MORE BAZAAR DEALS:
The Daily Dot may receive a payment in connection with purchases of products or services featured in this article. Featured items are sponsored and The Daily Dot receives payment. Click here to learn more.