All Jim Henson fans in the '80s (ahem, me) likely remember the talented puppet maker's most complex film: The Dark Crystal. A sweeping fantasy story about the battle between good and evil, many of us have never forgotten it – and now we can relive it over and over with The Dark Crystal Board Game.
Made by the same folks who did the Labyrinth game last year, this beautifully illustrated game can accommodate up to four players on their quest for the crystal shard. You can play as Jen, Kira, skekSil the Chamberlain, and skekUng the Garthim-Master. All of these figures come unpainted as well, so if you enjoy painting miniatures you can look forward to bringing them to colorful life. Get a closer look in the video below as the sculptor explains how he created them.
Not only does the game comes with these figures, but you'll also get some stand-up Garthim, a slave podling and a couple of Skeksis to make the experience more real. You'll play with a series of cards that include Skeksis and Mystic cards to determine your fate.
Gameplay is between one to two hours in length and the game is suitable for ages six and up. Whether you are playing with fans of the film or introducing the setting to your kids for the first time, there's no better way to keep the spirit of the film alive. And ever when you aren't playing the game, the box's stunning art is worth displaying on your shelf.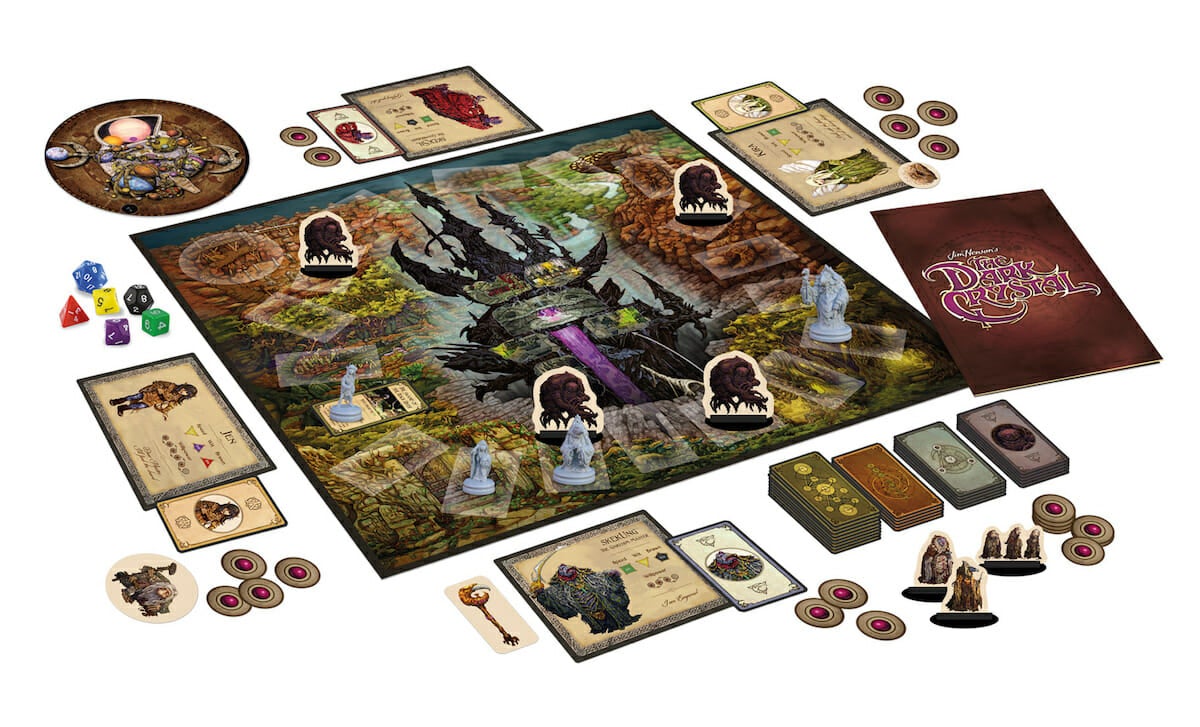 The Dark Crystal Board Game is $49.99 at ThinkGeek and will make an elegant addition to your collection. Plus now you have an actual reason to scream "Trial by stone!' in the comfort of your own home (but you may scare your fellow players).
MORE BAZAAR DEALS:
The Daily Dot may receive a payment in connection with purchases of products or services featured in this article. Click here to learn more.