In the last decade Korean beauty has thundered onto the skincare scene. It's changed the way Americans think about how they take care of their faces. If you follow it, you may have heard an interesting new term floating around in the community: "glass skin."
What does that mean, exactly? A guess would assume it means the sort of translucence one sees in a freshly shined windowpane. It sounds quite appealing to gaze in the mirror at such perfection. But many people struggle with acne, redness, and uneven skin texture. So the idea of actually having skin that healthy seems out of reach to say the least.
I've used the Korean skincare routine with great success over the past seven years. So the glass skin movement fascinated me right away. How did it differ from what I already did? Was it about products used, techniques, or both? What's the difference between well-moisturized skin and "glass skin?" And is this actually achievable without an arsenal of expensive skincare products?
I couldn't answer these questions myself, so I turned to Peach & Lily's Alicia Yoon for help. Yoon launched her skincare business in 2012 after attending Harvard Business School. She wanted to combine what she learned there with a passion for skincare. That desire culminated in the creation of the remarkably gentle yet effective Peach & Lily line. Yoon has designed a comprehensive routine to get the much-coveted glass skin look, which you can watch below.
What is glass skin?
According to Yoon, glass skin is a concept that originated in South Korea around 2016. She said she sometimes heard the phrase, "your skin looks like glass" during her visits.
"There are creative ways to describe super healthy looking skin there," Yoon said. "Like 'I want my skin to be like a peach: soft on the outside and plump and juicy on the inside.' While the Korean beauty 10-step routine is focused on the steps, the concept of glass skin focuses on overall skin health. Glass skin is so healthy it looks poreless, luminous, translucent. Balance and consistency are key to getting the glass skin look."
How do you get glass skin?
Yoon says there are five major components to attaining the glass skin look. They are cleansing well, moisturizing properly, using powerful antioxidants, gentle massage, and a mindful approach to our body as an ecosystem.
"There's not a set number of products or specific products (you must use) for a glass skin routine," Yoon says. "But when we talk about it, across all skin types, we're trying to achieve the healthiest skin possible. To achieve this we have to be very thoughtful about the ingredients and elements our skin needs."
In other words, we can't just slap on layer after layer and expect to age backwards. Imagine the glass skin routine as the mindfulness for skincare and you're on the right track. And just like you've always heard, your diet is a contributing factor to the appearance of your skin. What a person eats and drinks shows up on their skin. Yoon says thinking about the body as an ecosystem our skin is a part of is a good approach.
"Drinking lots of water is still key," she says. "Dehydration still leads to lesser cell turnover, so that does affect skin. I would encourage people to figure out what foods your body really thrives on and keep that in mind. Sleep, low stress, and lifestyle are all going to affect your skin too."
How to do the glass skin routine
1) The double cleanse: step 1
American skincare favors products like makeup wipes to clean your face, which are convenient, but have a major drawback—they pull at your skin roughly, which is something that is not recommended! The first step of the double cleanse process is the oil cleanse, which I've talked about at length on our feature on Korean cleansers. Even though it's called an oil cleanse, you can also use a balm or a cream designed for the job. The Peach Pudding Makeup Cleanser ($7.99) is a perfect example of the type of product you would use for this step.
Alicia says: We can't have healthy skin if we aren't cleansing well. Where people go really wrong is using a harsh cleanser that's abrasive and that harms the skin ecosystem.
2) The double cleanse: step 2
Back in 2014, the K-beauty community was buzzing about a major discovery: how cleansers with a high pH could be the source of a lot of skin problems. All those years when we got that tight skin feeling we thought meant clean, what it really meant was that our skin was painfully out of balance–which leads to acne, uneven tone and more. Using a gentle product like the Power Calm Hydrating Gel Cleanser can help to restore the moisture barrier and work towards glass skin.
Alicia says: The Power Calm cleanser goes that extra step to kickstart hydration and calm the skin. We played around a lot in the lab and landed on Coco-Glucoside and Tea-Cocoyl Glutamate as the cleansing agents, which are calming and not stripping. The thought process there was: it's on your skin briefly, but it's still intermingling with your top layer, so what can we add there to soothe the skin? That's why we added ingredients like hyaluronic acid for moisture.
3) Essence
The essence step is crucial for building moisture in a skincare routine. By following the skincare rule of thinnest to thickest, you can boost the moisture barrier and get that coveted healthy glow. Some K-beauty bloggers even swear by layering their essence in what is called the "Korean 7-skin method" (and you can do this with toners too). If you covet the poreless glass skin look you see in Korean dramas, you might want to give this method a try!
Alicia says: When our skin doesn't have enough water content, our melanocytes (cells that form melanin) can freak out, leading to faster signs of aging. Antioxidants are also a huge key to keeping skin healthy. Pollution exposure can look very similar to sun damage, so we have to fight that off with antioxidants–by eating foods rich in them and topically delivering them to skin.
4) Serum
A serum is a crucial step in any skincare routine, delivering a cocktail of highly effective ingredients that can firm, hydrate, and provide antioxidants. Yoon also suggests doing facial massage during your serum step to aid lymphatic drainage, reduce puffiness, and give the skin a kind of care that makes it truly shine from within.
Alicia says: The lymphatic passageways can be blocked if you press too hard on the skin, so you want to use a very gentle pressure when you do this massage. Start from the center of the face and stroke outwards and then down the sides of the face, sweeping out down your neck and away from the collarbones. Even five minutes is good, but if you can't do that, even 60 seconds with your serum in the morning makes a difference. The result is not just dewiness, but a vibrance, a life. You look more awake, if you will. It allows the skin to be more energized, and you start to see this very different quality of skin.
5) Eye Cream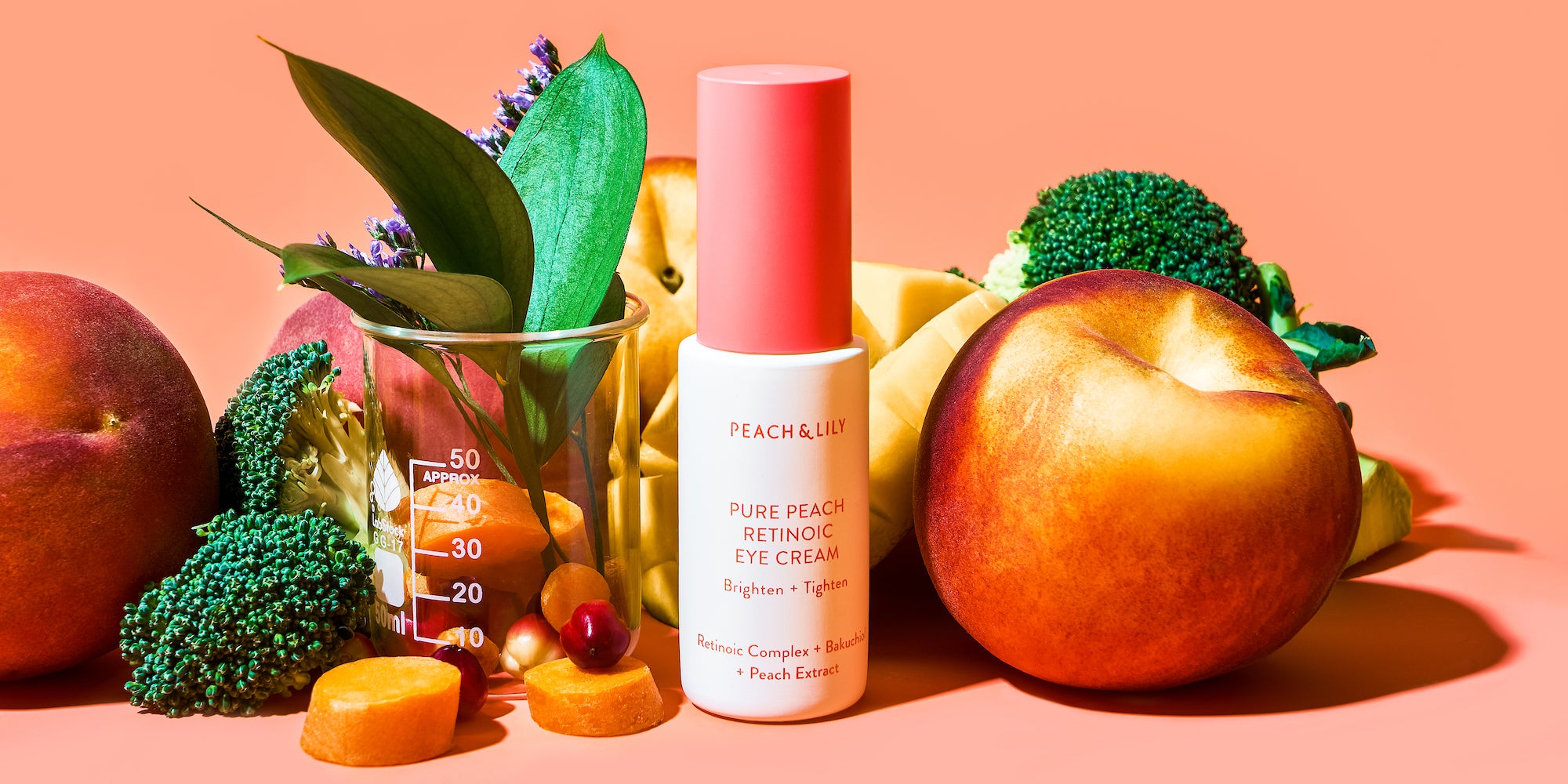 An eye cream is a concentrated product designed to moisturize and revitalize the thin, delicate skin around our eyes. An ideal eye cream should address fine lines, dark circles, puffiness and more. You'll get the best results from an eye cream if you use it consistently. So even if you're in a hurry in the morning or evening, pat a little bit in! Getting the glass skin look is about caring for each part of your face thoughtfully. So don't leave your eyes out.
Alicia says: We worked on the Pure Peach Retinoic Eye Crea, for a long time to find the ideal balance between powerful results and something that works gently. We chose to use bakuchiol at 0.5 percent, which delivers the retinol-like benefits, and paired it with rosehip seed oil, which naturally contains trans-retinoic-acid.
6) Moisturizer
While the other steps of a skincare routine send moisture deep into the skin, a moisturizer acts like the lid on a pot, sealing in all the product you've applied before it. This is why it's a crucial step even in a brief routine, and it's important to make sure your moisturizer fits the needs of your skin type. At this point in the routine, you should start to see that glass skin glow!
Peach & Lily makes two excellent moisturizers. The Matcha Pudding is a dream for dry skin, while the Glass Skin Gel Water-Gel Moisturizer is ideal for oily skin (but is pretty magical for dry when combined with the Pure Beam Luxe Oil.
Alicia says: Moisturizers are tricky–they can be too light or too heavy–so we had to be careful about the balance of the matcha pudding moisturizer. People don't have to worry about seasons or skin type with this one as it's good for year-round use and caters to every skin type.
7) Exfoliant
Exfoliants, also called actives, are typically intended to improve skin texture and cure dryness. By using one once a week, you can ensure that your skin stays healthy. However, it's really intended to be used by people over age 25, as Yoon explains in more detail below.
Alicia says: Younger people really don't need exfoliation, but once you are in your mid 20s the cell turnover process slows down, so skin will naturally grow more dull.
8) Sheet masks
Ah, sheet masks: the darling of the K-beauty movement. While these are great fun to do, they aren't a necessary step in your routine as long as you are pretty regular about it. But if you fall asleep with your makeup on or find yourself too tired to do your routine often, sheet masks are a godsend.
Alicia says: If someone is very consistent in their routine and they calibrate their routine accordingly, sometimes you can achieve really healthy skin without sheet masks. But since our lives are rarely consistent, sheet masks are like insurance. They come in very handy to get your skin back to where you want it to be, or if it feels just a little bit off. Don't ever worry about over-hydrating your skin. But do one once every week or every few weeks!
9) Facial mist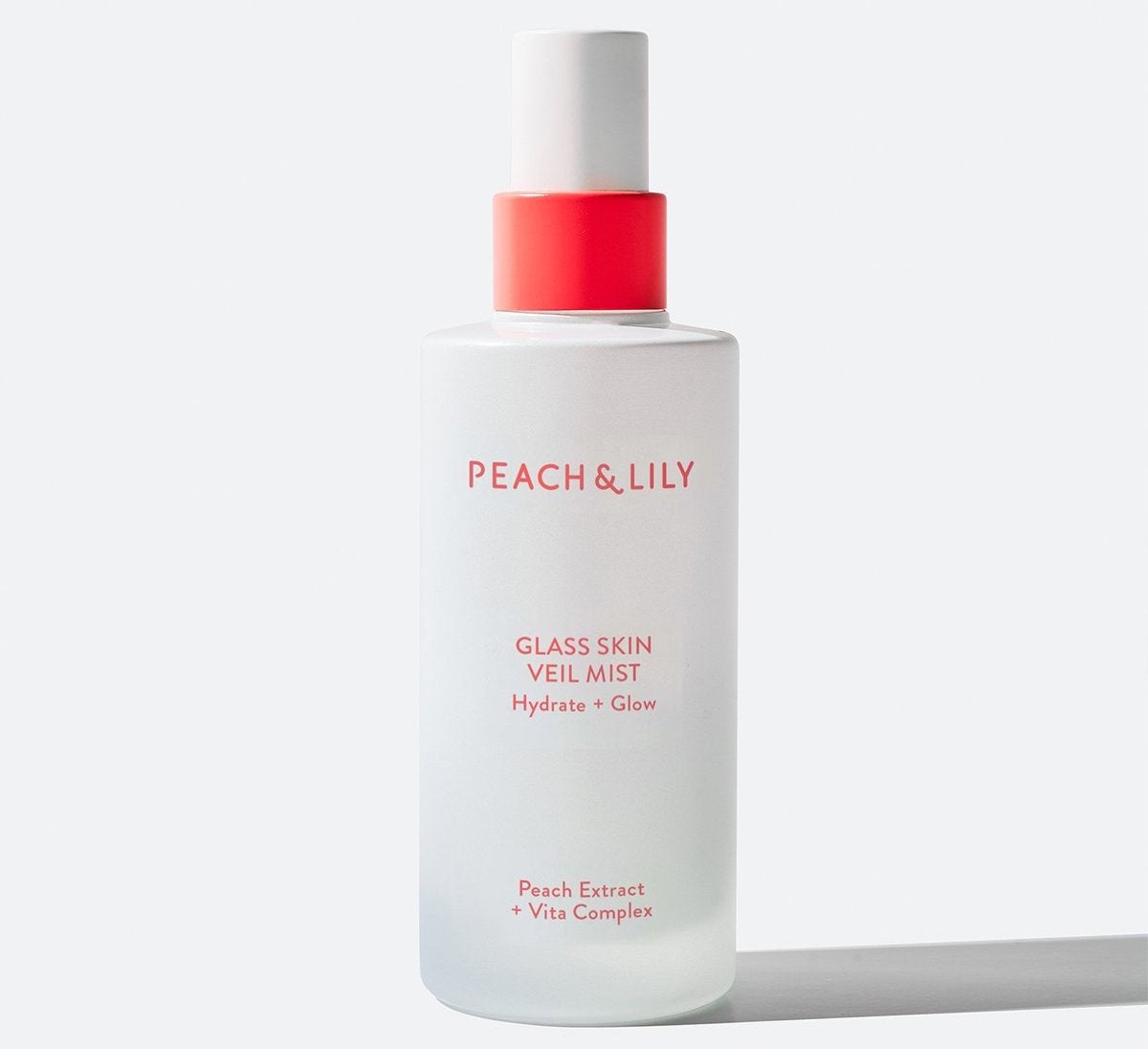 If you're doing the full routine but still lack that mirror-like glow, a mist is a sure way to nail the look. Korean companies make these in purse sizes to refresh on the go. They typically contain a cocktail of antioxidants as well as moisturizing and calming ingredients. They're especially refreshing in the warmer months as well. However, Alicia explained to me in a Zoom interview why a mist is a crucial part of a good skincare routine, rather than just a refresher. Keep reading!
Alicia says: All through the day things like air conditioning and heating attack and stress our skin. If your skin is dry, aging, sensitive, or acne-prone, a mist can take that inflammation way down. Cucumber water is the first ingredient in ours because it's packed with antioxidants. It's also not finicky so it's good for all skin types!
Want to learn more about Korean beauty? Check out our guides to doing the 10-step Korean beauty skincare routine, the best sheet masks money can buy, and why Korean sunscreens are vastly superior to American ones. You can also dig through all our Korean beauty coverage right here.
MORE K-BEAUTY DEALS:
The Daily Dot may receive a payment in connection with purchases of products or services featured in this article. Click here to learn more.