While the advent of digital tools has changed how players play, games like Dungeons and Dragons still send players for their paper and pencils.
Whether it is hexagon or graph paper, gamers like to map out where they have been so they know where they need to explore next. Code&Quill has fulfilled both needs with its gaming notebooks, which are perfect for D&D players.
The notebooks' layout is split, offering a dot matrix on the left and lines on the right. The dots allow for easy mapping of any dungeon. They also provide an area for players to draw out any puzzle that confounds the adventuring party.
The lined pages on the right are perfect for taking note of character abilities, who is important in a town, or keeping track of the ever-growing list of loot the party is collecting. The pages of these gaming notebooks are bound in a way that helps them lay flat and are made from high-quality materials, meaning they don't feel fragile or flimsy.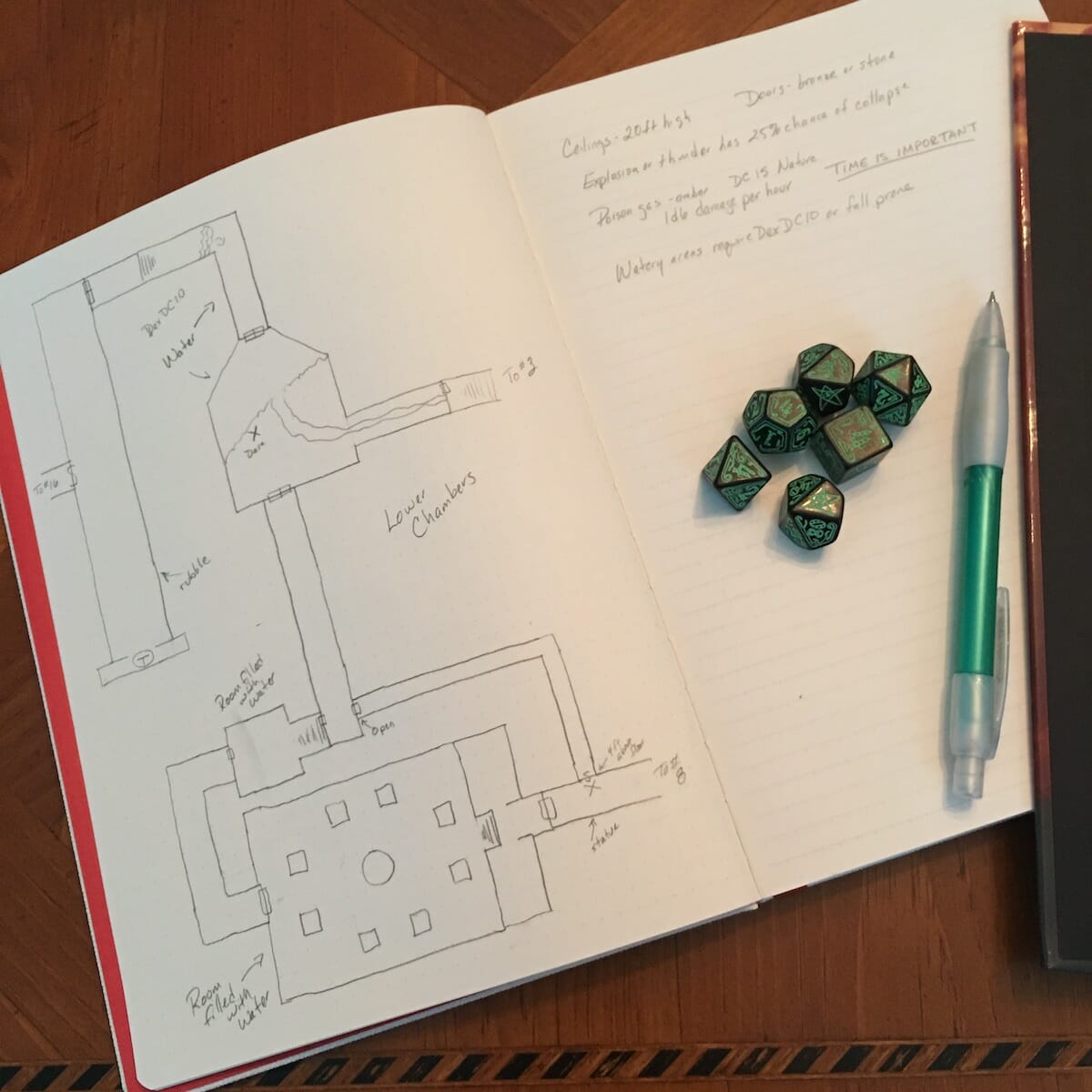 The Monolith has a hard cover and is 7.25 inches x 10 inches, making it a perfect size for dungeon masters to keep all their information organized. This size makes it easy to keep notations about monster placements, traps, and other key items the party might run across. It's a lot easier than having several books open for reference! By having all the information your fingertips, your party gets to enjoy the campaign more. You also get more time to be creative during their adventures.
The Traveler is smaller (5.5 inches x 7.7 inches) with a soft cover. It is great for players who want to keep a small book on them to keep track of their travels. This notebook is the right size for individual players to map, create diagrams, and chronicle their adventures in a form that doesn't need all the extra room that a dungeon master would. The soft cover is also flexible without feeling flimsy and can take being stuffed into a bag next to some dice.
The Origin is similar in size to the Traveler but in a hardcover version. The Scribe is a pocket notebook, which would be good for gnomes and hobbits.
Pricing on these gaming notebooks starts at $12.99, which is a drop in the bucket compared to the cost of your average tabletop game. Regardless of what size you need, DMs and players will enjoy having everything organized in one location. The luck of your dice rolls, however, is still up to you.
MORE BAZAAR DEALS:
The Daily Dot may receive a payment in connection with purchases of products or services featured in this article. Click here to learn more.