You and your lovely offspring are being consumed by the digital age. It's rotting your brain. Dive into some old-timey wholesome fun with these awesome family board games.
This list features games new to the market as well as a handful of classics, with some modern innovations to help make them even better than you remember. Whatever your choice, these games will provide a night of family fun, without the need for cumbersome cords and brain-melting tubes.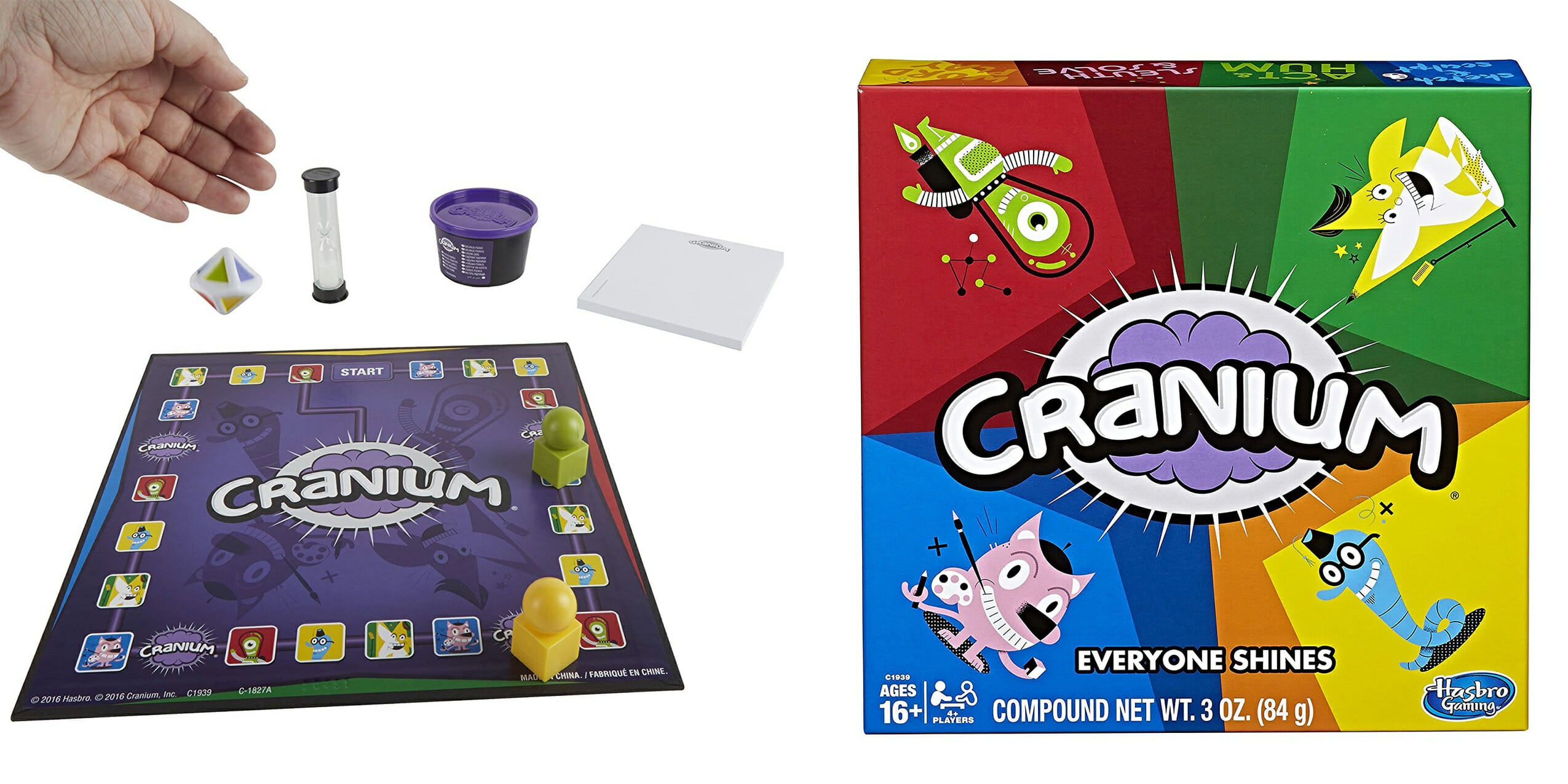 In the pantheon of legendary board games, Cranium is easily the newest addition canonized along with the likes of Monopoly, Clue, and Operation. The name is apt, as it forces mom, pop, and the kids to use their imaginations to their fullest. Act out, draw, or even sculpt out different things in the wildest game of charades anyone's ever played.
Price on Amazon: $14.68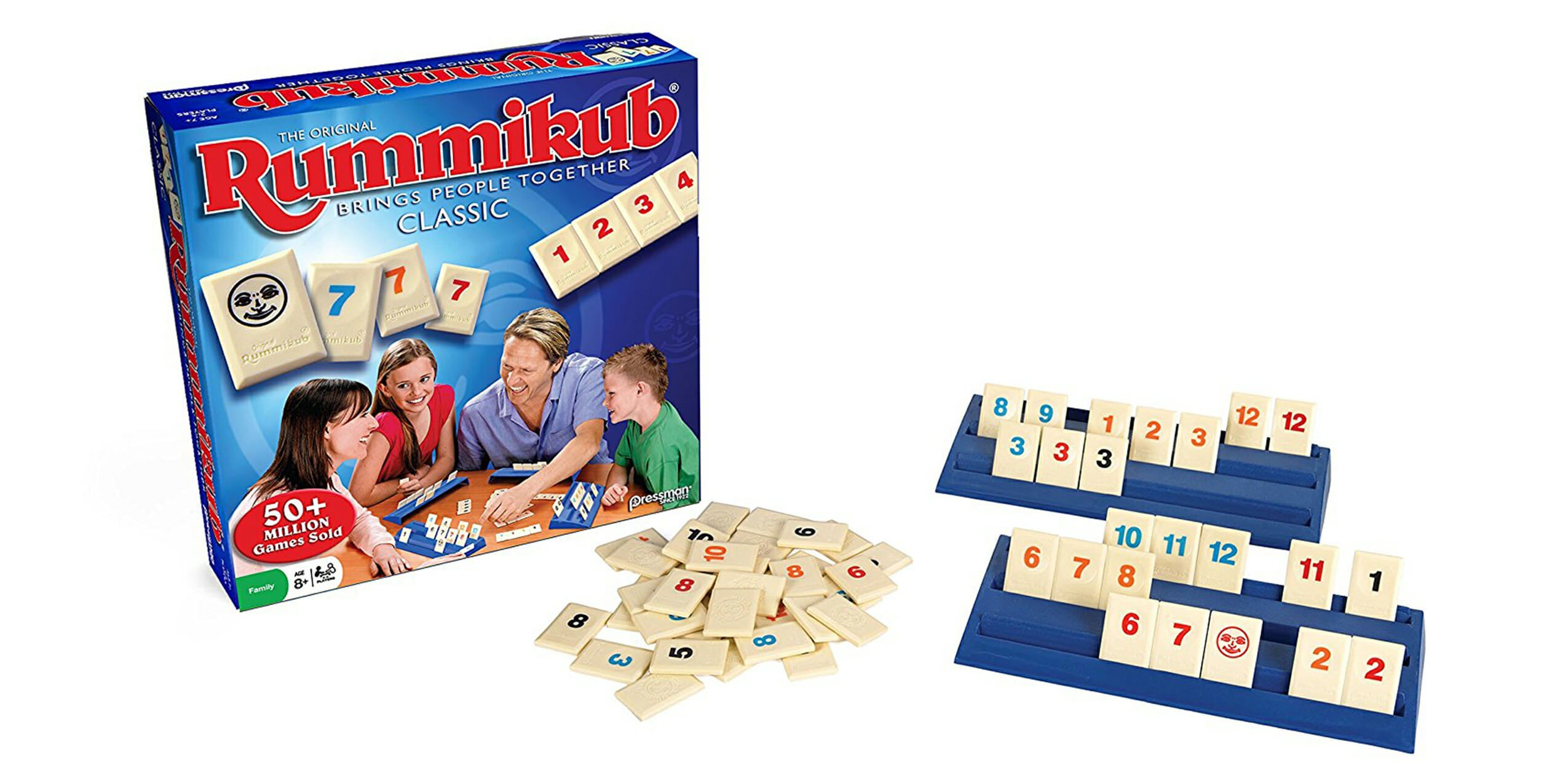 Games involving math can be totally ho-hum. Rummikub is one of the outliers, and perhaps that's why it's beloved to board game fans worldwide. To win, you use different numbered tiles to create sequences that total 30. It's a simple concept, but incredibly addicting. Games move pretty quickly too, so you can play a few rounds in a night. Plus, your kids will pick up some serious STEM fundamentals with every move.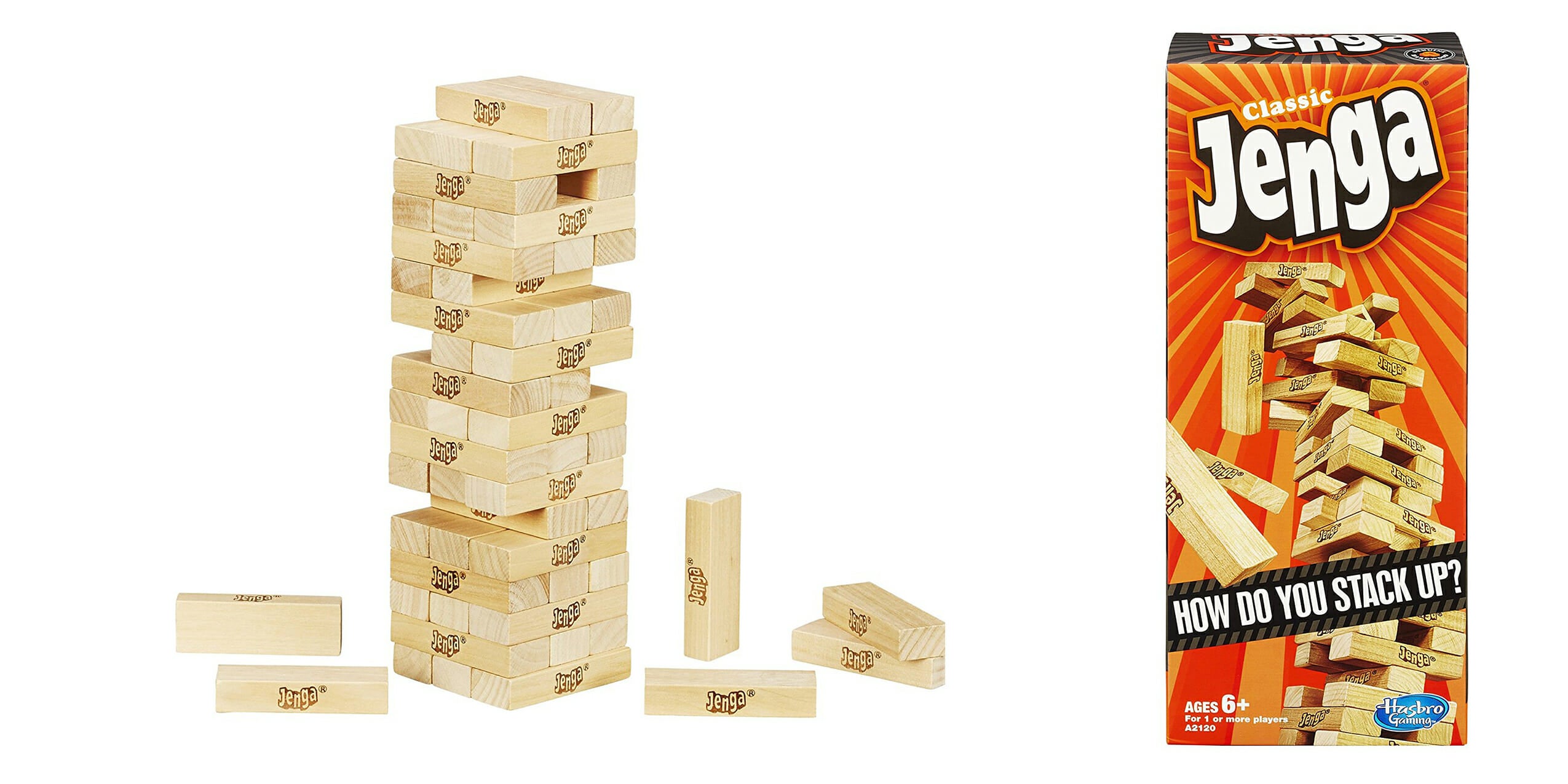 Who knew architecture could be this tense? Jenga is easily the tensest board game ever conceived, along with one of the most fun. If you're not familiar with the concept, you and fellow players work to build a tower on top of an existing tower, using long blocks to do so. Naturally, building something structurally sound becomes harder with every move. The best part is you can work cooperatively or competitively to build your tower as high as possible before it comes crumbling down. Which, to be honest, is also fun to experience.
Price on Amazon: $7.19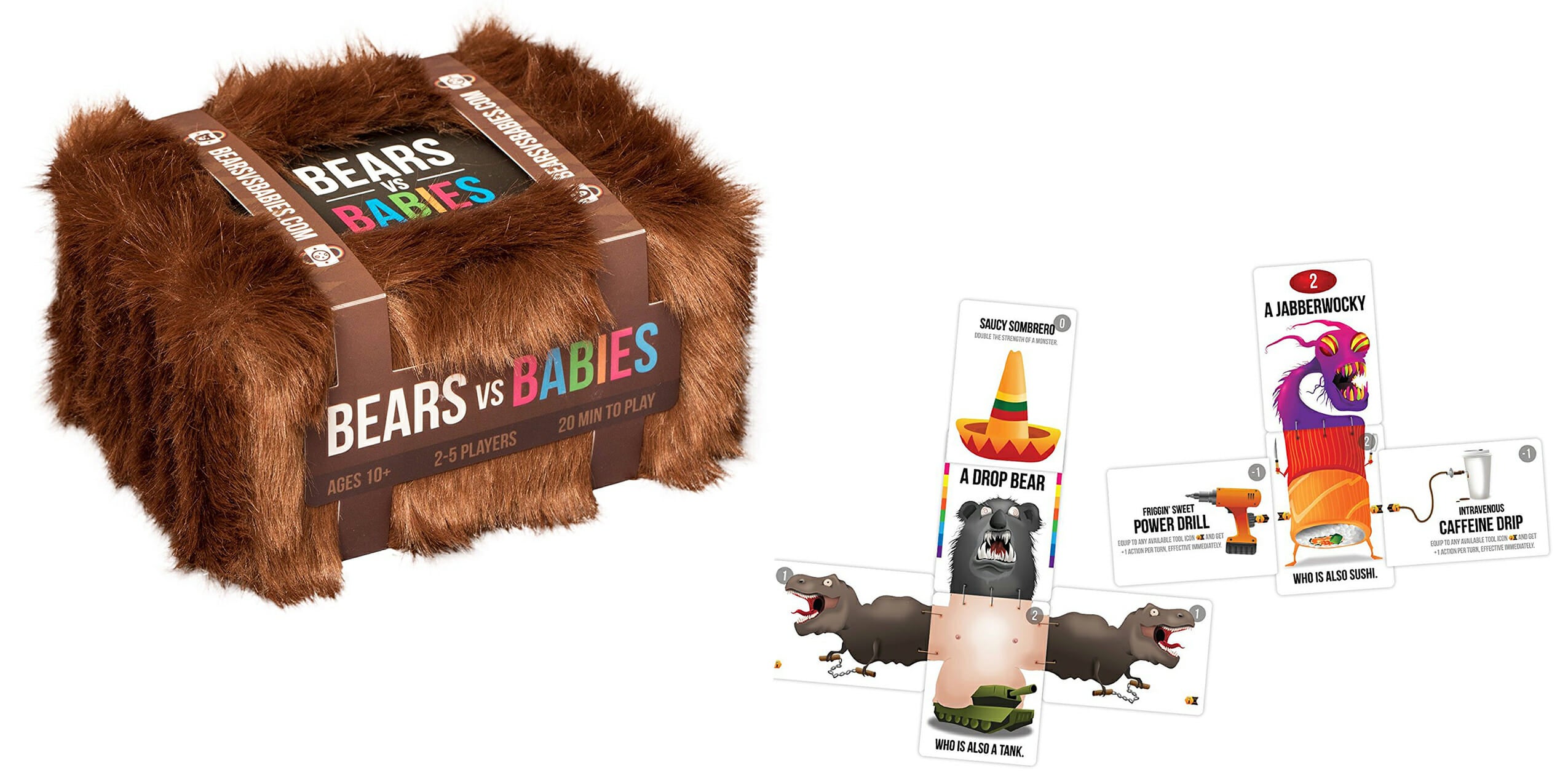 Don't let the gruesome images the title inspires fool you: this competitive card battler is totally family friendly. From the creators of Exploding Kittens comes a game where you create all manner of hilarious monsters. Construct creatures that spit in the eye of science like a grizzly bear that's also made of sushi, or a beard-baby that's armed with a robo-hammer. Every game only takes 20 minutes to play, offering countless rounds of knee-slapping fun. Best of all, it comes in the coolest and furriest game box ever.
Price on Amazon: $24.99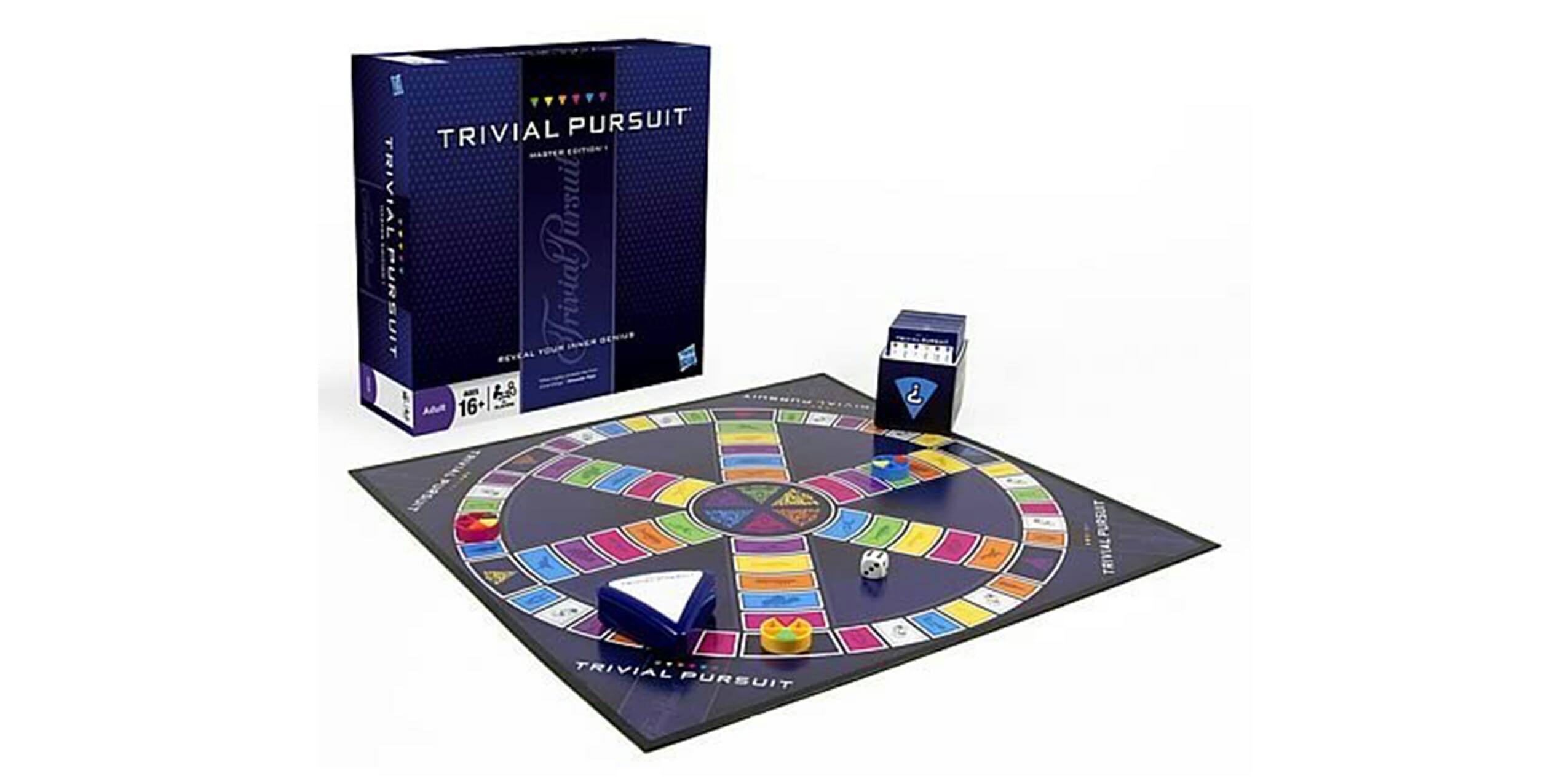 The original quiz game is still going strong for a reason: it's incredibly fun. You and your family can test your knowledge of trivia in the categories of geography, entertainment, arts and literature, science, and the much-feared sports and leisure. I say much feared because most nerds can conquer all other categories while struggling with even the most basic sports questions. This edition contains 3,000 brain-numbing questions to test your smarts.
Price on Amazon: $30.82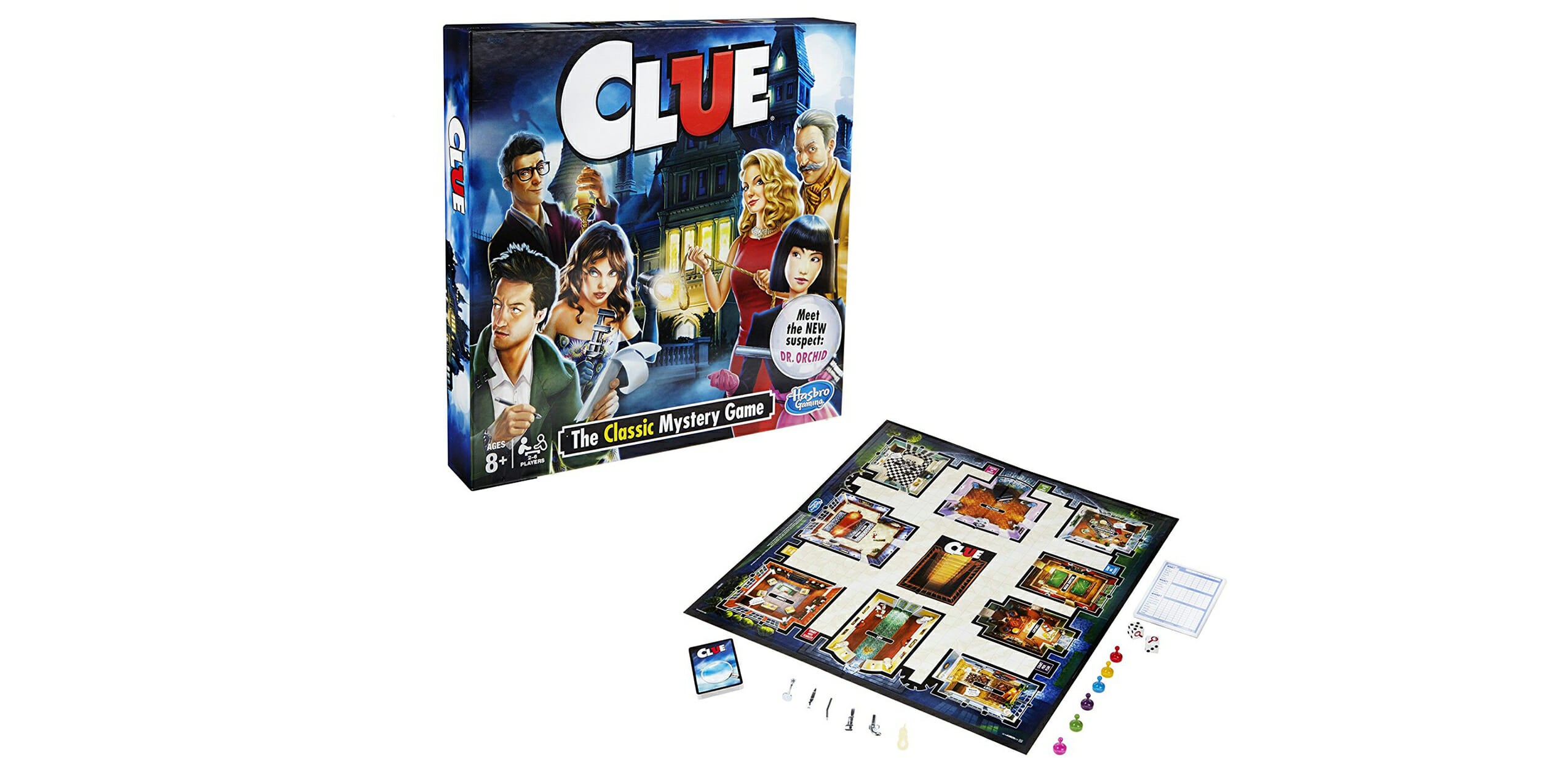 Murder mysteries usually mean bad dinner theater or Monk reruns. Clue, however, is easily the murder mystery OG, and still going strong. Find out who killed Mr. Boddy by exploring a spooky mansion for clues along with fellow murder suspects. This edition adds Mr. Orchid to the would-be rogues gallery that includes timeless characters like Colonel Mustard and Mrs. Peacock. And best of all, this classic is available for less than you'd spend on a small delivery pizza.
Price on Amazon: $7.88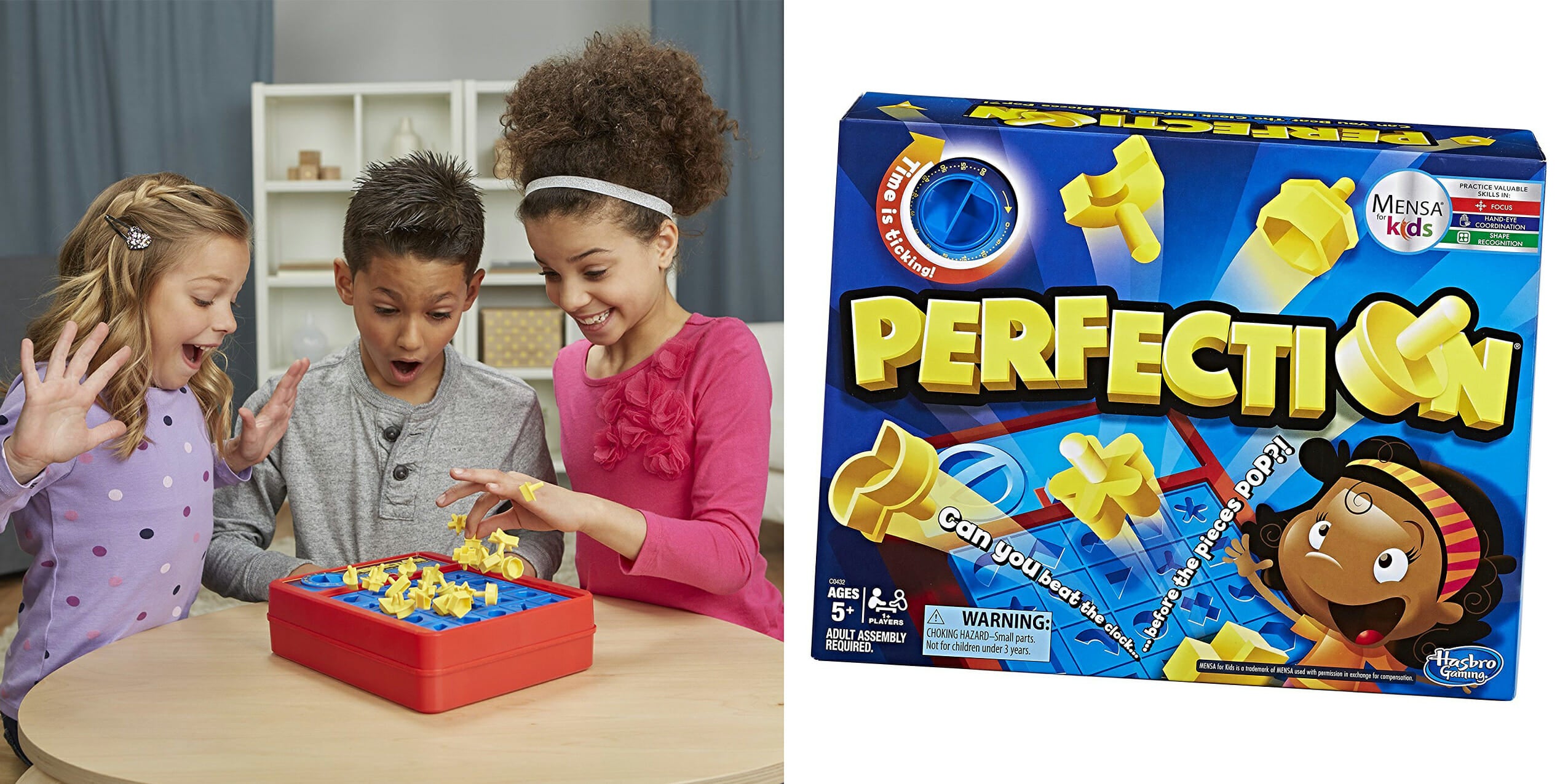 At first glance, Perfection looks like a game strictly for youths, but I defy any adult to not have their ego challenged by this surprisingly difficult game. Players must place specific shapes into their slots before time runs out. If they don't, each piece is launched into the air in a surprise that will make you jump no matter how stoic you think you are. It can be played with a group, or even alone. The more players you add, the tenser each round becomes.
Price on Amazon: $16.89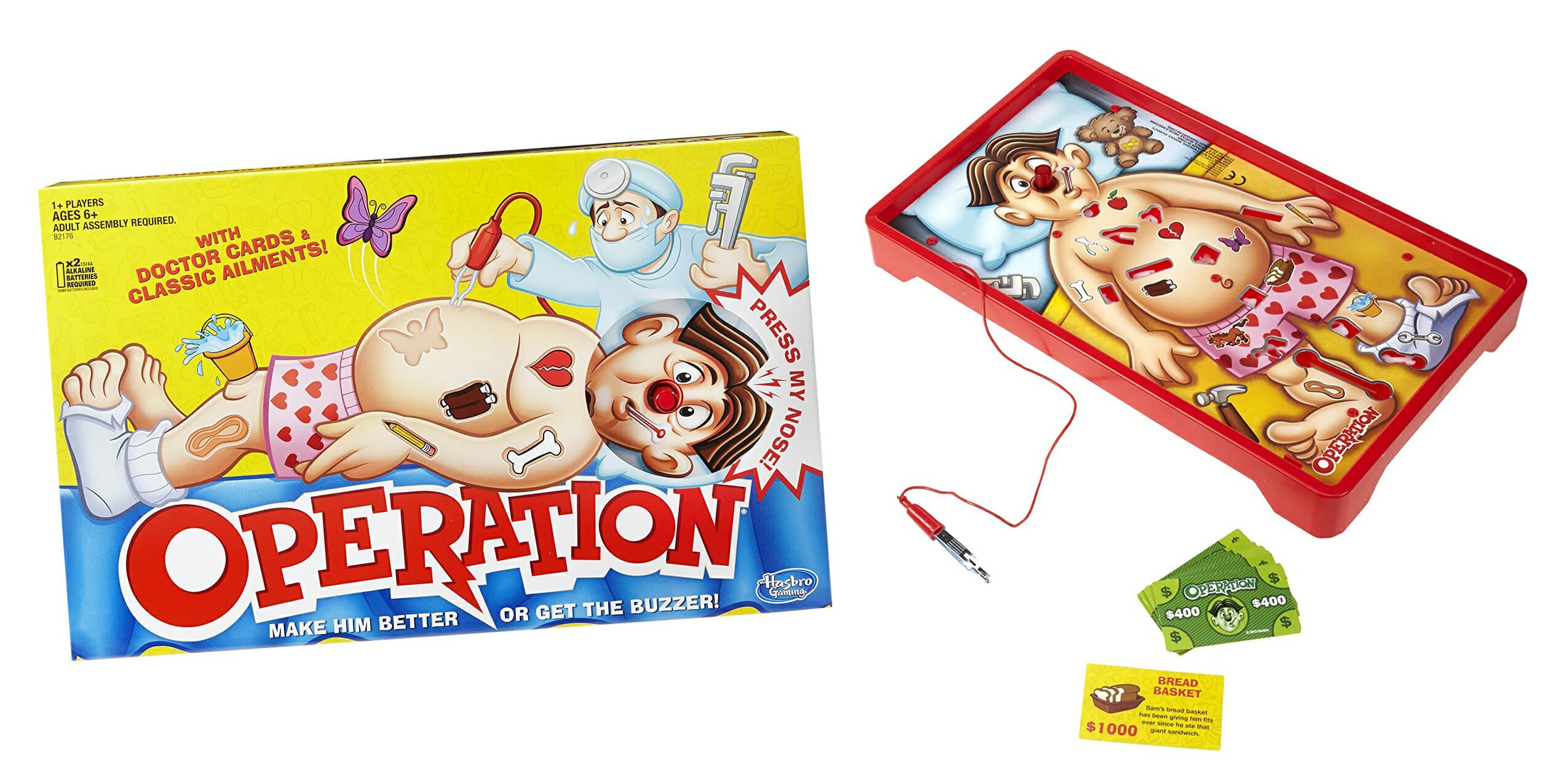 You haven't lived until you've felt the harsh buzz from Cavity Sam's sensitive body areas. Using a measly pair of tweezers, players must remove everything from a bread basket to a butterfly while avoiding that shock that comes anytime you hit a sensitive spot. Does it hurt? No. But it will bruise your confidence. It's fun as heck alone or with a group of fellow surgeons.
Price on Amazon: $11.99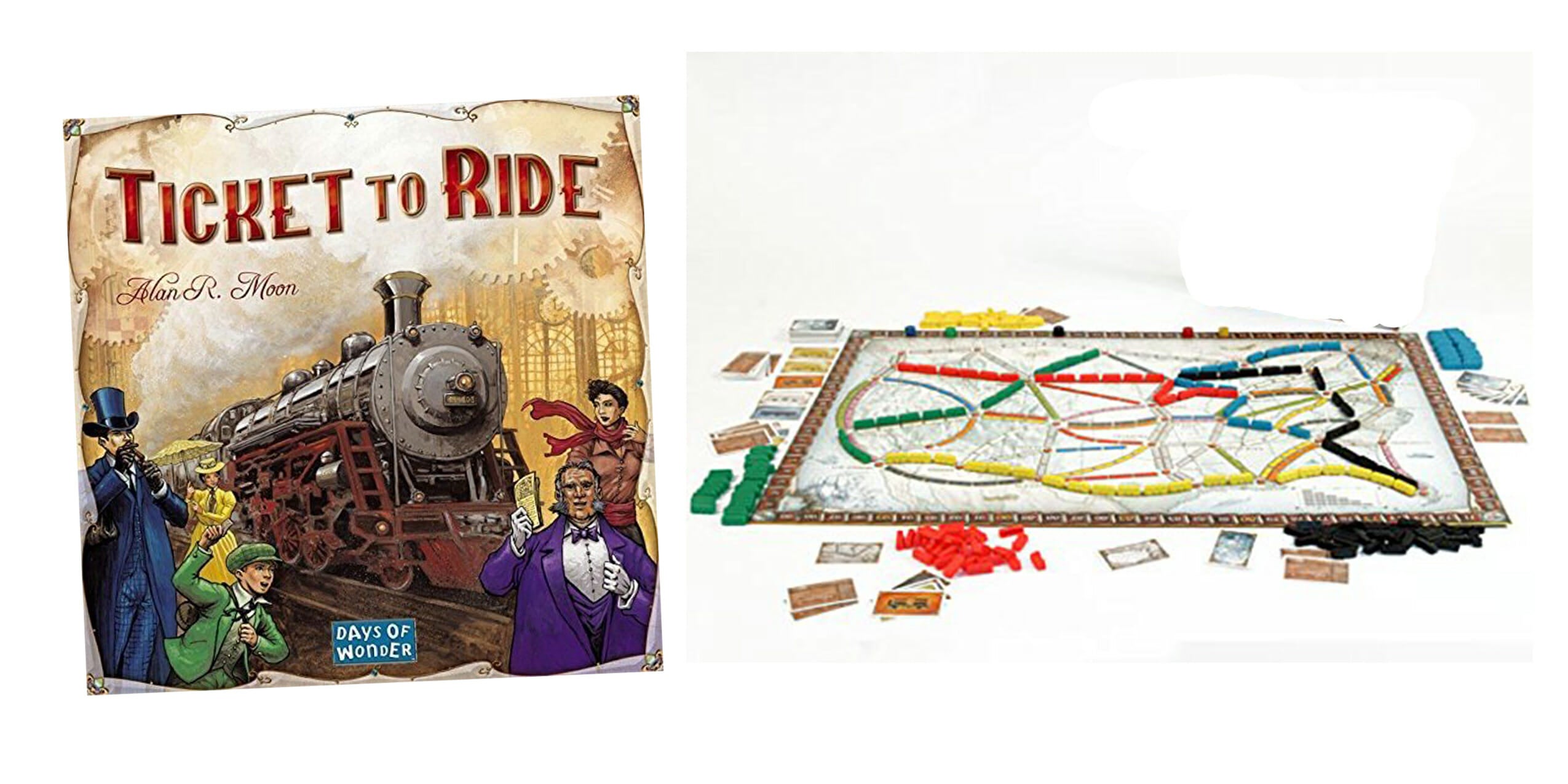 If you're looking to combine a love of board games with your steampunk aesthetic, it doesn't get better than Ticket to Ride. You and fellow train barons must race from one edge of the US to another using existing rail lines. Strategize the quickest route to winning while testing your luck. Each game takes 30 minutes to an hour, depending on how bold and intelligent your fellow players are.
Price on Amazon: $42.86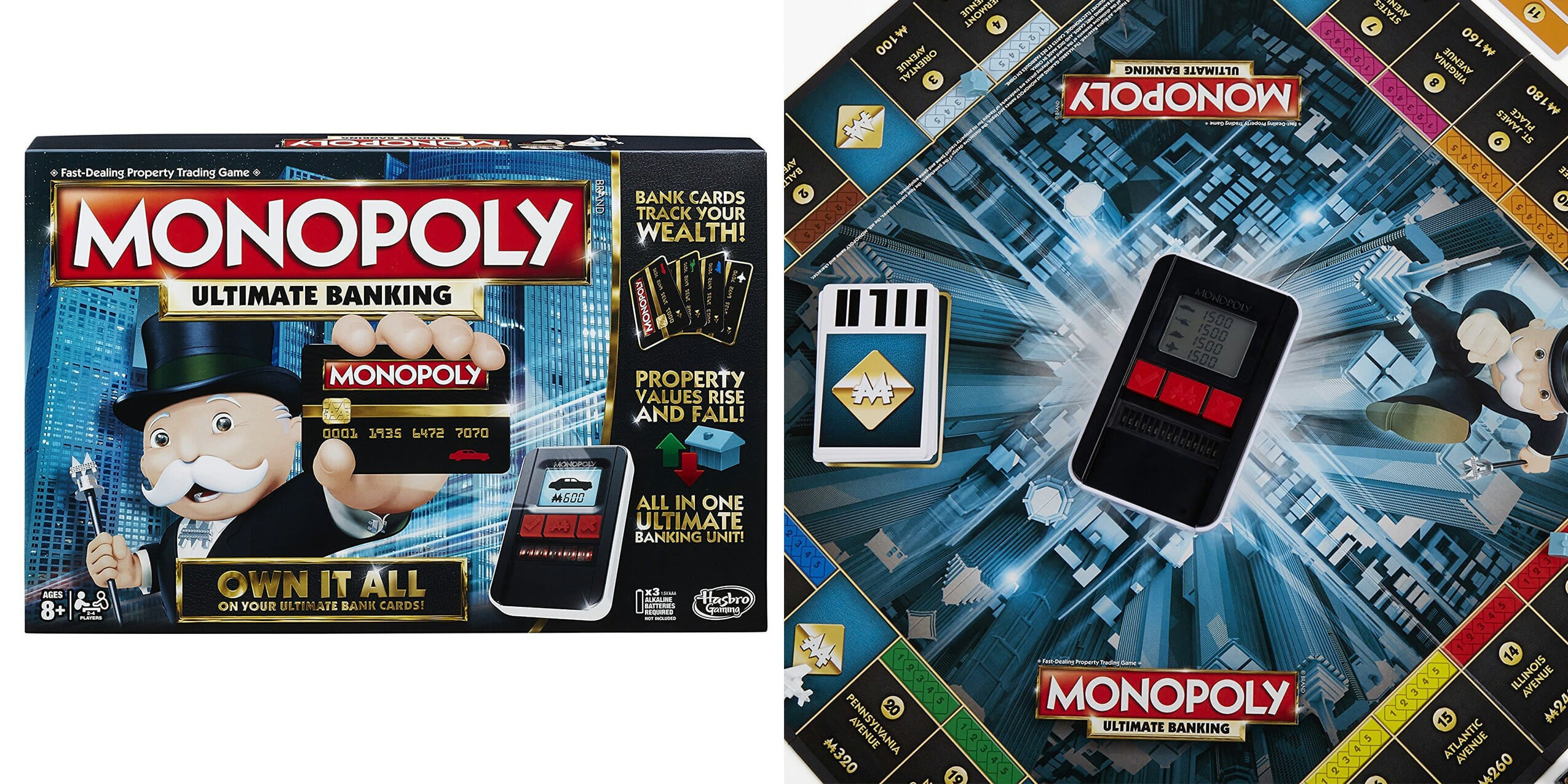 As far as board games go, Monopoly still reigns supreme. Still, the original game feels incredibly dated and carries more than a few annoyances. This edition streamlines the process, making the most user-friendly board game ever. Instead of cumbersome cash, each player stores money on their bank cards. Four players can track their earnings on their makeshift Visas, combined with a banking unit that does all that annoying math for you. Greed just got a whole lot better.
Price on Amazon: $24.95
The Daily Dot may receive a payment in connection with purchases of products or services featured in this article. Click here to learn more.