Every smoker has been there – you go to roll up only to realize you're out of papers. Well, now there's a way to make sure you're always prepared without ever having to go to the store. Meet the Daily High Club, a subscription service for stoners.
Subscribers receive a discreet (and safely wrapped) package once a month filled with smokin' hot accessories. Each box is carefully curated using high-quality products to perfectly fit each month's theme. And there's no "filler" because everything you unload from the box was packed with a simple purpose: for you to use it. Don't believe me? Peep June's El Primo Pride Box below!
Currently, subscribers can choose from three plans: the El Primo, the Connoisseur, and the All-Natural. Each plan is slightly different in what it delivers and all but one ship for free. The El Primo package is most popular because it guarantees you new and exclusive glass each month (along with a whole lot of other goodies). Plus, Daily High Club makes it easy to change or cancel your subscription, no questions asked. Although unlikely, if something breaks in transit, Daily High Club will replace it at no additional cost. You just have to let the service know within 48 hours of receiving the delivery.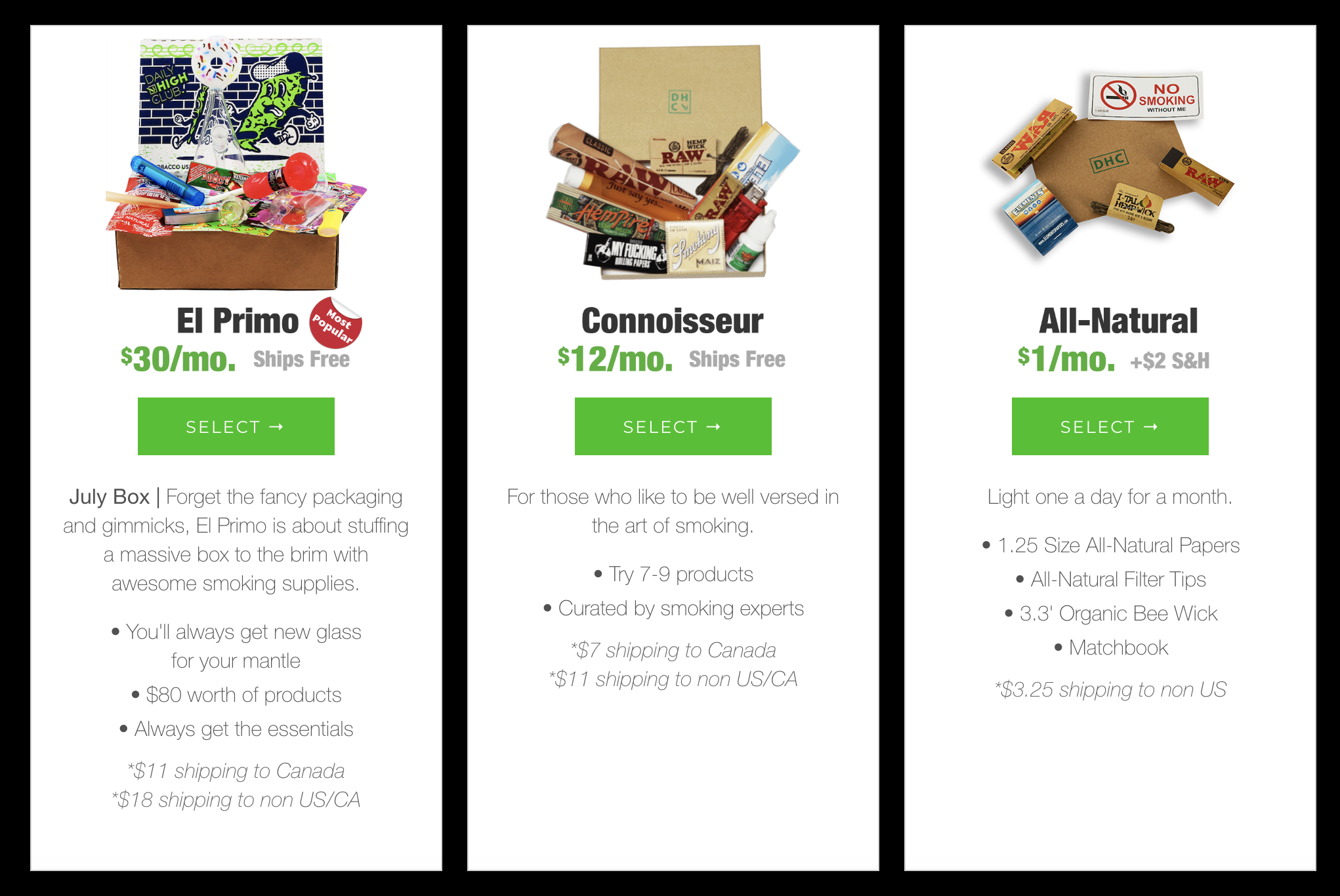 Daily High Club is notorious for collaborating with icons for the monthly boxes. So not only are you getting all the gear you need to become a sophisticated smoker, but you're also able to get your hands on some pretty fun collections. Like this one for Tommy Chong's 80th birthday.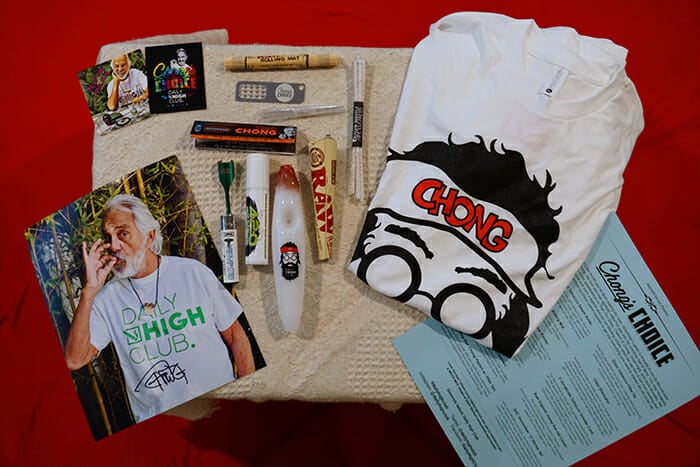 Additionally, if there happens to be a specific box you really like but didn't have the opportunity to get (for whatever reason), Daily High Club makes it easy to purchase individual bundles. You'll just have to pay retail value for the box.
Whether you're a certified stoner or just a casual toker, it doesn't matter. The Daily High Club makes sure you're fully prepared for every smoke sesh so you can make the most of it. Now, if only this thing came with snacks …
MORE BAZAAR DEALS:
The Daily Dot may receive a payment in connection with purchases of products or services featured in this article. Click here to learn more.