Kitchen appliances and accessories can be pretty expensive. Well, the ones worth buying, anyway. So if you're looking to upgrade your kitchenware, now's the time to do so. The Braun collection is on sale through Amazon for up to 20% off, today only. So not only will you save some serious cash, but you'll even please the most high maintenance of chefs. (cough, Gordon Ramsey).
There's a reason high-end kitchen appliances are so valuable: they make things taste better. Look at it this way – would you brew a cup of coffee through a sock? No, of course not. So why are you still using the same old coffee maker from college? Over time, kitchen products become worn from all the food gunk they process, which is why the quality of the meals you prepare with it degrade as you use it. But thanks to this sweet deal on select Braun products, you can quickly up your game.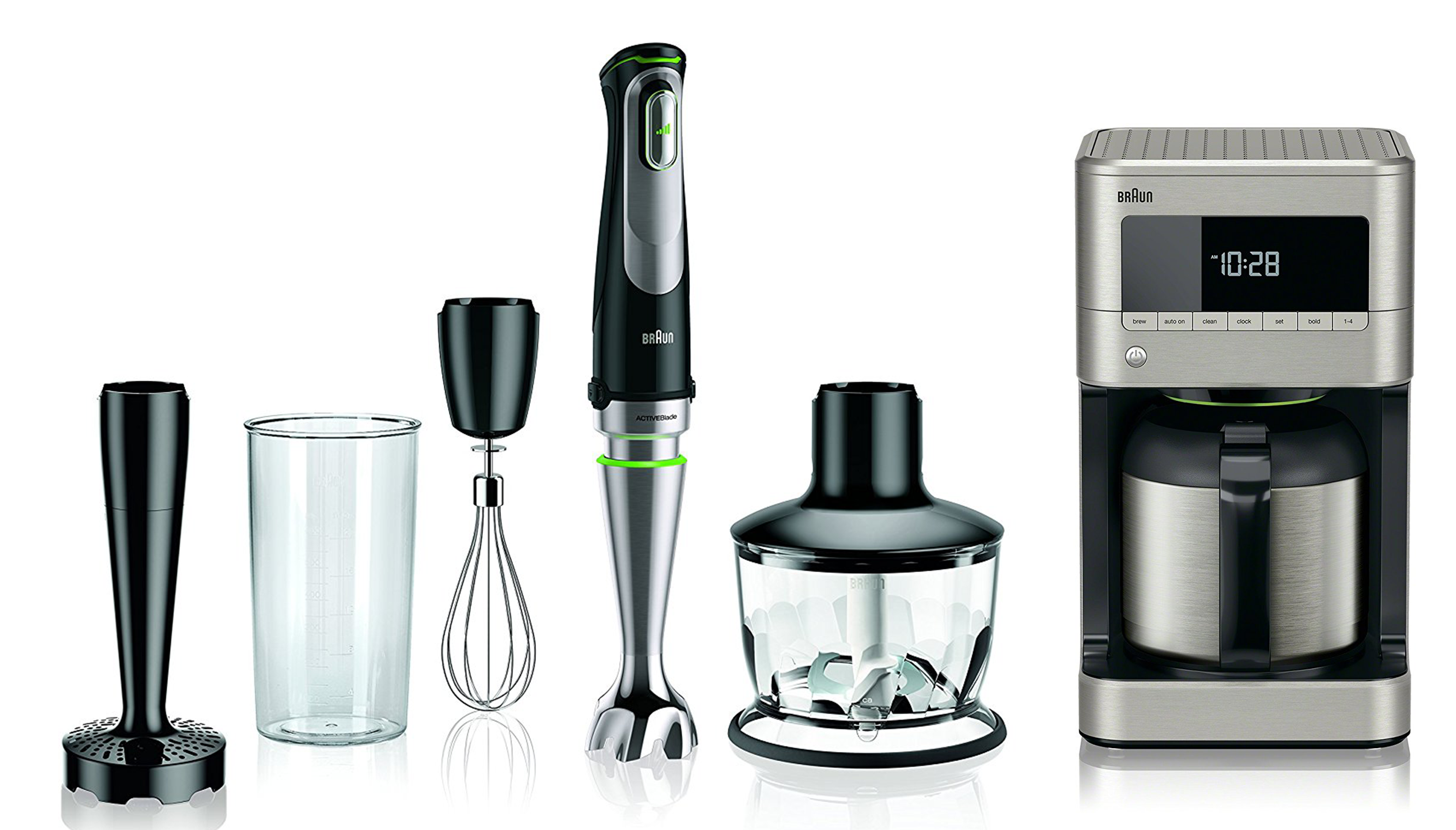 Choose from Braun coffee makers, standing blenders and hand blender packages which come with enough accessories to keep your cuisine curiosity at bay. With prices starting at just over $45, you can gift yourself an upgraded kitchen just in time for the big holiday cookoff.
MORE BLACK FRIDAY DEALS: