Presented by Blue Apron
Blue Apron is giving $50 off your first two weeks to the first 50 Daily Dot readers who subscribe. Sign up for the Blue Apron Chrissy Teigen meal kits here.
As a crude and common working class dirtball, most of the meals I eat would give Ina Garten a rage fit. In an over-filtered world of "expectation vs. reality" photos, my meals typically fall in the latter.
However, my foodie cred went from #basic to budding Instagram supermodel in a week by channeling my inner-Chrissy Teigen, thanks to Blue Apron meal kits.
From now until July 9, Blue Apron is collaborating with social media maven, New York Times best-selling cookbook author and supermodel Chrissy Teigen, who will share her best recipes in upcoming meal kits. It's enough to get you pumped for the release of her new cookbook, Cravings 2, which is out in September. I was lucky enough to try her first entry: garlic and soy-glazed shrimp with charred broccoli and hot pepper green sauce.
Upon opening my first Blue Apron Chrissy Teigen kit box, I scooped out every pre-portioned ingredient and the companion recipe card. "Could I possibly cook as good as a model and superstar who will soon have two cookbooks to her name?" Well, I won't look half as good doing it, but the actual task at hand couldn't have been easier.
I started by chopping garlic, broccoli, jalapeños, and Bird's Eye chilis. After cooking them in a small pot with Worcestershire sauce and a little sugar, I cleaned out the pot and steamed some jasmine rice. Easy enough, right?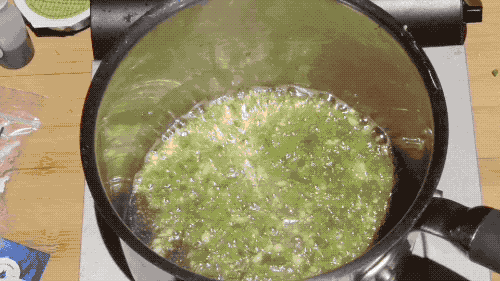 After, I broke out my non-stick pan, toasted panko and fried my broccoli with some garlic. The smells coming off of the often-feared green vegetable had me drooling.
Usually, broccoli doesn't make me or anyone drool unless it's drowned in cheese sauce. But this new experience is a welcome one. Once it was cooked to perfection, the perfectly portioned shrimp was added to the pan.
When Blue Apron says farm-fresh, they're not kidding. The shrimp didn't smell fishy at all. Opening the packet of crustaceans made the kitchen smell of the ocean, instead of low tide. In a little less than 25 minutes, dinner was ready. This meal easily served two, but considering I'm a filthy bachelor, I unapologetically ate the whole beautiful mess myself.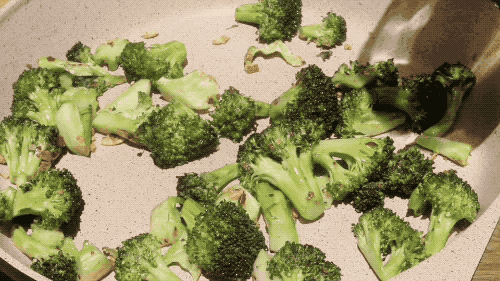 That was only the beginning of my Chrissy Teigen-inspired Blue Apron adventure. The following night, creamy caramelized onion burgers were on the menu. Thick patties on potato buns with a delectable onion spread put all fast-food competitors to shame. Farro and lentil Mujadara introduced me to a delicious Mediterranean meatless meal that satisfied me, a ravenous carnivore. All of me loved all of this meal, and yes, it did pair perfectly with John Legend's entire discography.
But Blue Apron isn't just built with scrappy underdogs like me in mind. It's built for—well, everyone. Whether you're a newbie bachelor or busy family, Every week you and your family can choose from eight different chef-designed meal kits. There are meals for two or four.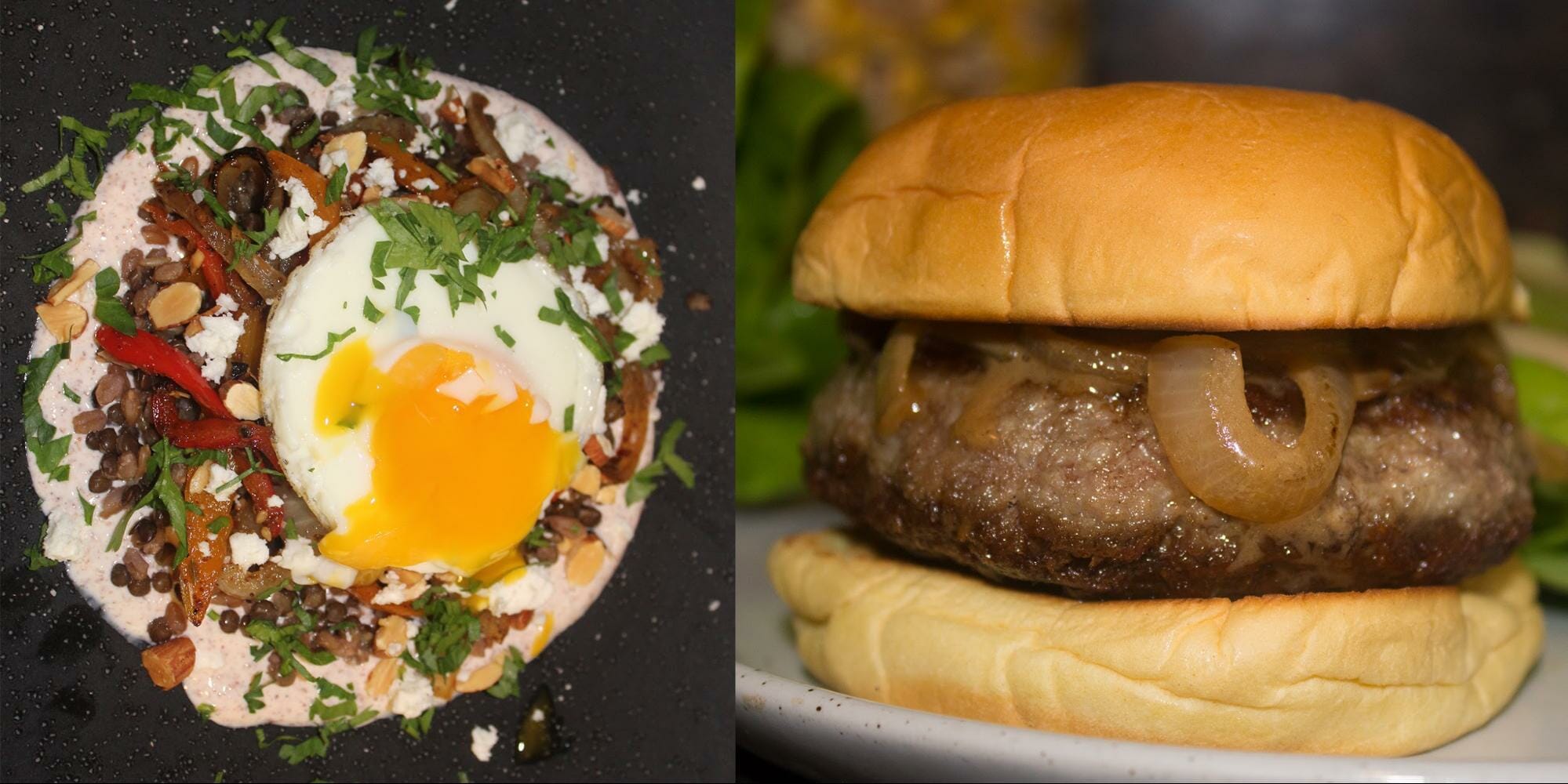 There are options for meat eaters and vegetarians, leaving no foodie behind. It's way cheaper than eating out, with prices starting as low as $7.49 per serving.
And unlike trips to the drive-thru, these meals won't weigh heavy on your conscience or your thighs. Each menu ranges from 500-800 calories per person and take 40 minutes or less to make. Quality local suppliers and artisans provide the ingredients. It's great for budding chefs or learned cooks looking to escape the dreaded dinner rut.
When it comes to crafting delicious and healthy meals, Blue Apron has your back from start to finish. After choosing from eight different weekly options, a refrigerated box full of farm fresh ingredients shows up on your doorstep. Precisely measured ingredients mean no food waste. (Unlike that miso paste from 2011 that's sitting in the back of your fridge.)
Unlike lesser meal kit services, there's no commitment, you can skip a week or cancel anytime. Don't forget: the first 50 lucky readers will get $50 off their first two weeks of Blue Apron Chrissy Teigen meal kits. Place that order before you call in yet another round of General Tsao's.
Sign up for the Blue Apron Chrissy Teigen menu here
The Daily Dot receives payment for sponsored content. This post does not constitute our endorsement or review of the product. Interested in promoting your brand or product? Email us at [email protected] learn more.