In my series on each of the steps of the Korean skincare routine, I aim not only to explain each step but also to tell you more about why you want to do them in the first place. When it comes to Korean beauty serums, these can be some of the most powerful steps in your skincare arsenal. But what's the difference between a toner, an essence, and a serum? Why do people use all three? I'll cover the answers to those questions and more, so if you'd like to better understand what you're smearing all over your face, read on.
What is a serum?
While most Korean beauty products are packed with nourishing ingredients like hyaluronic acid, niacinamide, and ceramides, a serum is designed to be even more powerful. Serums contain the purest concentrations of highly effective ingredients like antioxidants, peptides, and more. Serums tend to be significantly more moisturizing and penetrate the dermis more deeply than creams. It's because of this that they are so effective when treating wrinkles, pigmentation, and redness. But you do still need to follow with a cream, and I'll explain why.
So I need a Korean beauty serum and a cream?
The reason a serum can't replace a cream is because the two products are structurally different. A serum typically contains smaller molecules designed to deeply penetrate the skin. Moisturizing creams are occlusive, meaning they are designed to sit on the top layer of your skin and form a barrier that seals moisture inside. If you've ever used Vaseline or Aquaphor, these are ideal examples of occlusives. The way to best use a serum is to follow it with a moisturizer to seal all of its magic within. Once you do, you'll start to see the results in the tone and glow of your skin.
Serums come in different types, curated to target specific skin issues. You would benefit from using any type of serum in your routine. However, it's worth doing some research if you have specific needs you want to address. Also, the potent ingredients in serums can sometimes irritate sensitive skin. Be sure to patch test first to make sure it works well for you.
The best Korean beauty serums for your skin type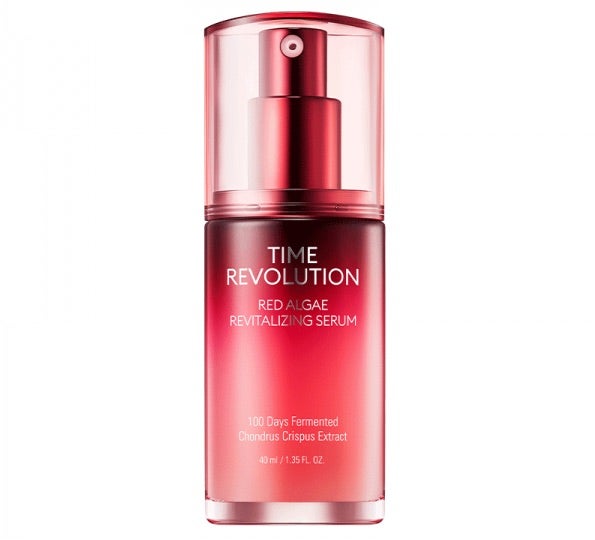 If you're new to serums and want to experiment with something of good quality that's not too pricey, Missha is a good brand to turn to. Its newest line features red algae which is great for super dry skin. It also has hydrolyzed collagen, a must-have for aging skin types. Apply in a thin layer after your cleanser, toner, and essence and you'll be good to go (or glow, as the case may be).
Price on Missha: $19.20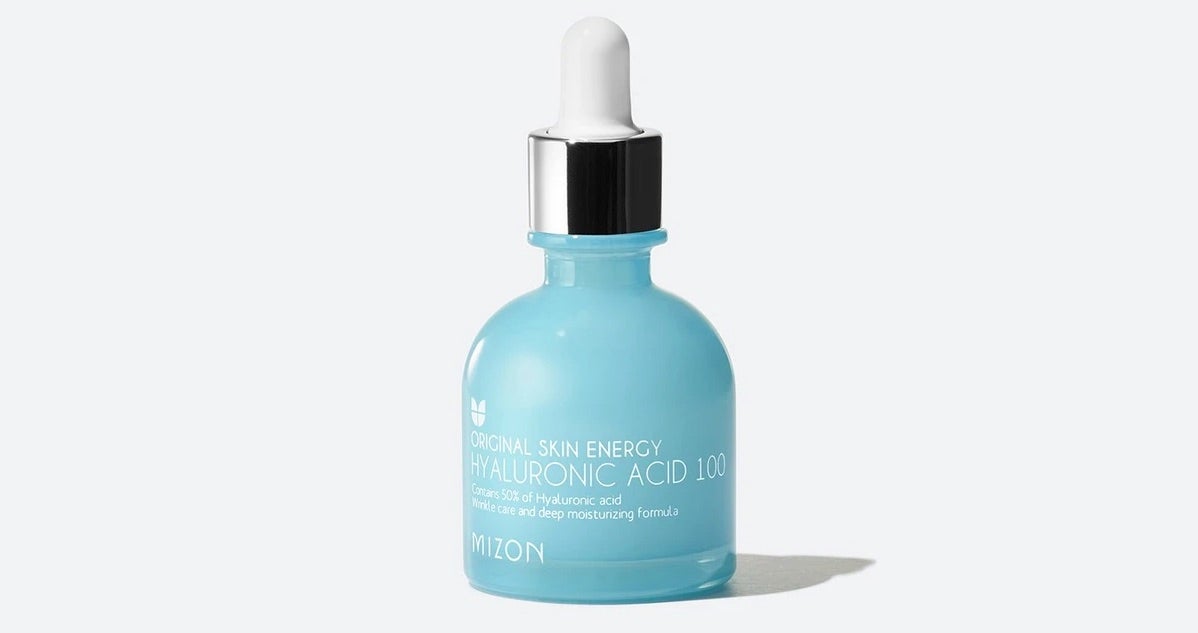 I could write a love letter to hyaluronic acid (and actually, I did). This powerful moisture booster is lightweight and absorbs easily. It also contains ceramides to retain moisture and raspberry extract as an antioxidant. While it's ideal for dry skin, it caters to normal and oily types as well. And the price sure is right if you're trying to do a skincare routine on a budget.
Price on Peach & Lily: $21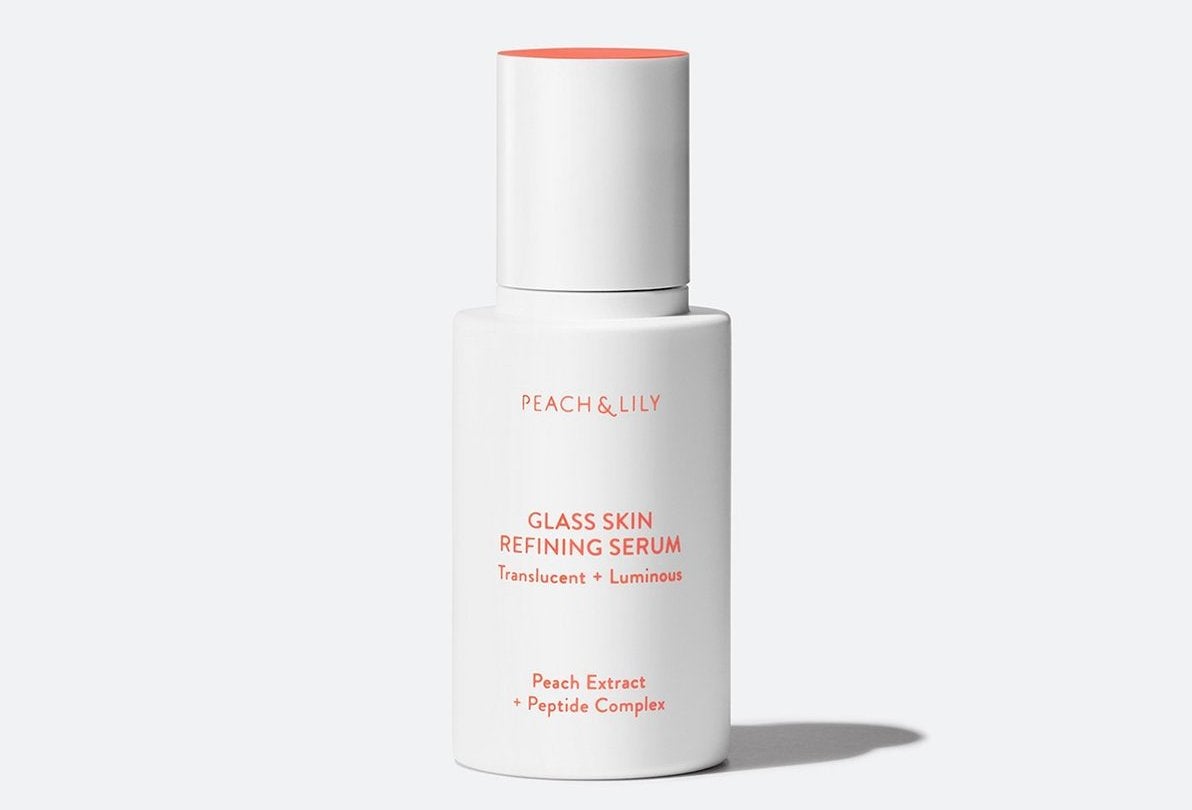 If you're ready to spend more on your serum, this is the one you should move to next. Glass Skin Refining Serum grants a near-instantaneous glow. Like all of Peach & Lily's house products, this extensively-researched formula is suitable for all skin types thanks to gentle yet powerful ingredients like niacinamide. You've also got power players like hyaluronic acid in the mix which provide hydration at multiple skin levels. It also contains peptide complex which encourages collagen production. Collagen is great for plumping skin and weakening the appearance of fine lines.
Price on Peach & Lily: $39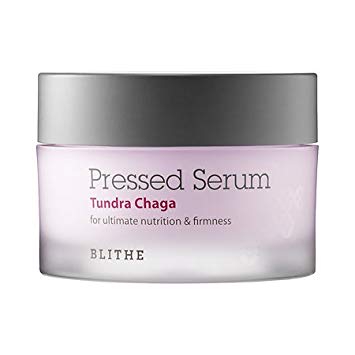 Simply put, this serum is glorious. It has a completely different texture than most serums, looking more like a cream when you open the jar. A pressed serum is intended to replace two steps: your serum and your moisturizer. The Tundra Chaga contains 60% Chaga Mushroom extract, an ingredient used for centuries in traditional medicine. It has natural anti-inflammatory properties and has even been proven to slow cancer growth!
Price on Amazon: $25
Honey (or propolis, as it's often called in the skincare world) has powerful antibacterial properties, making it a terrific ingredient for battling acne. It's also a natural antioxidant and antibacterial, highly moisturizing, and soothing. This serum from Skin Food contains fermented honey, which is super concentrated and contains a ton of vitamins and minerals. Also, it's not at all sticky like honey is, so thankfully you won't have to deal with that issue when you use it in your routine.
Price on Amazon: $25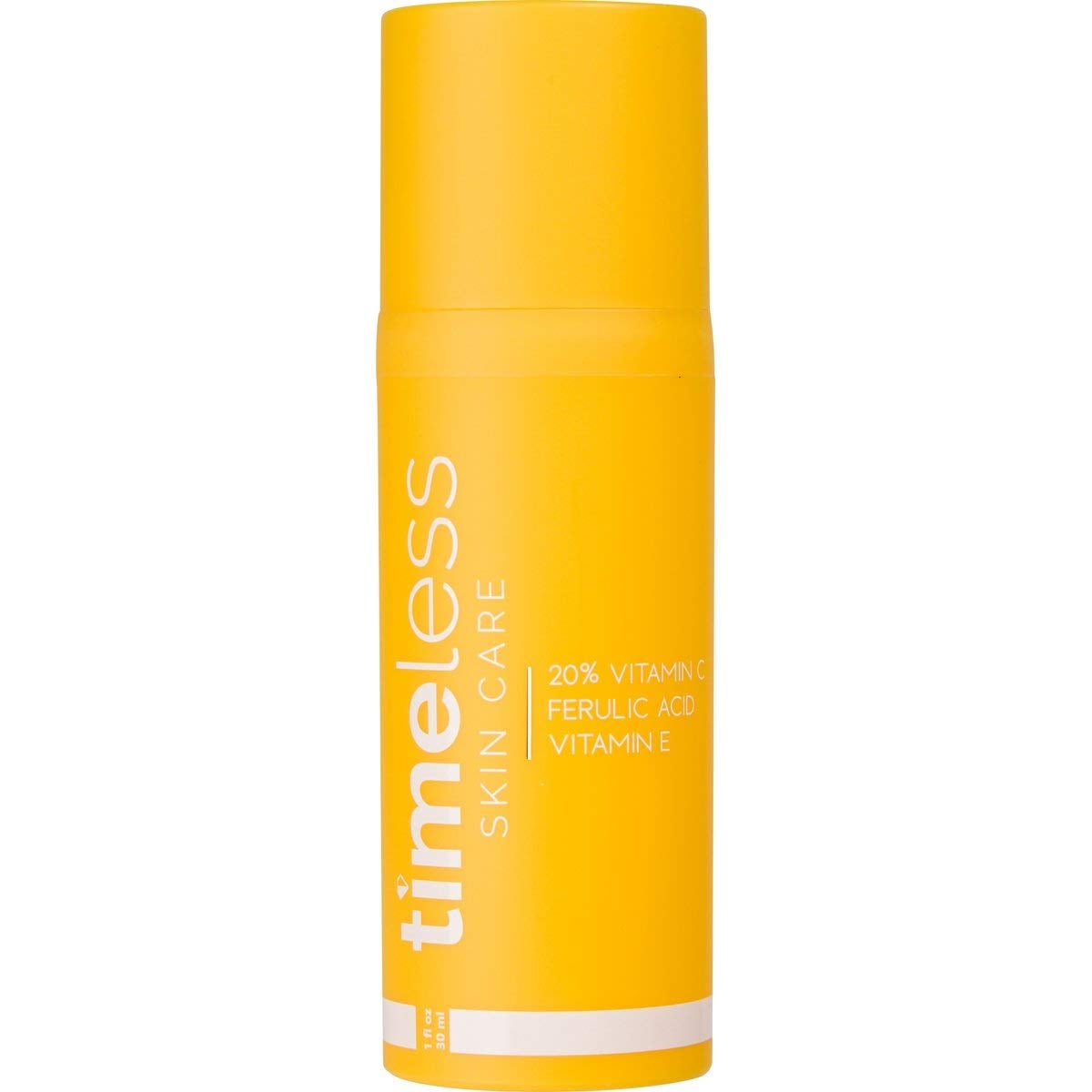 I've done an entire post on the awesome powers of Vitamin C in skincare already, so you may be aware that this is one of my top picks for Vitamin C serum. But if you haven't read that post, then hey––here you go! This serum is well-known in the K-beauty community for being a power player. It's only downfall is it needs to be refrigerated to slow down oxidation of the contents. That said, give it a few minutes to warm up in your hands and you'll find that combo of vitamin C, vitamin E, and ferulic acid will give you lovely results.
Price on Amazon: $21.24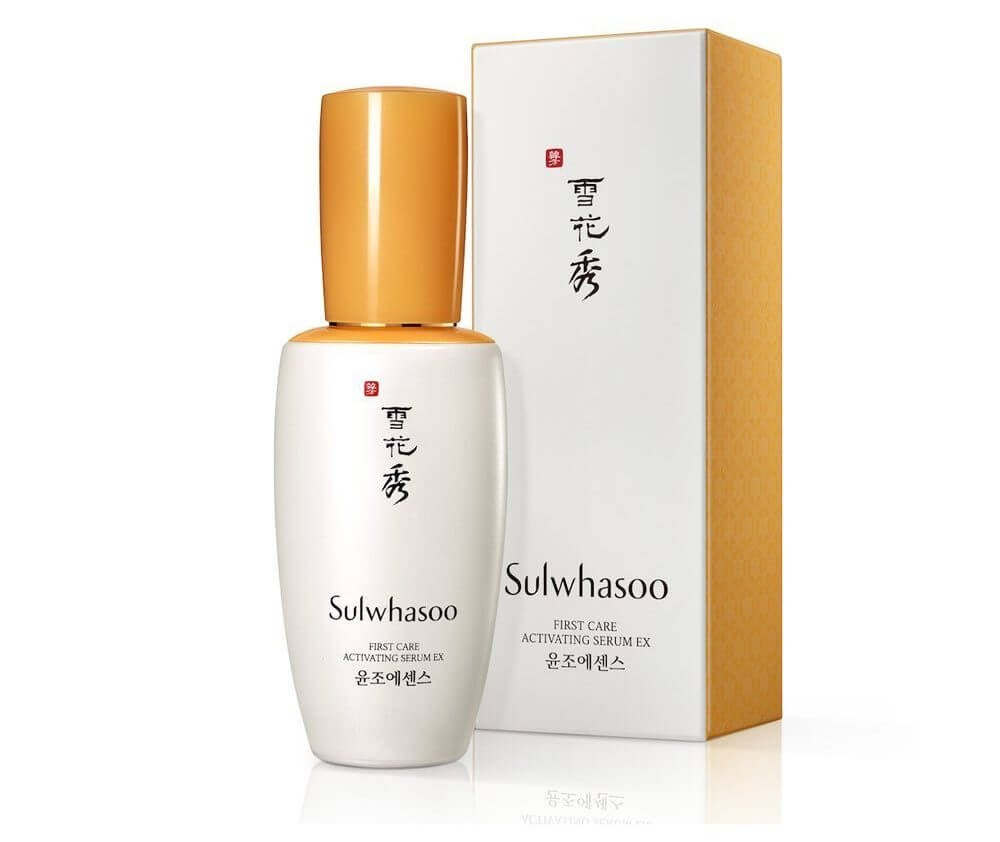 If you want to investigate higher-end serums, Sulwhasoo's First Care Activating Serum EX is one of my top picks. Sulwhasoo's products are "hanbang," or based on traditional Korean medicine. These products have a fragrance that you'll either love or hate, but the results of regular use reveal beautiful skin fast. This is the brand's most affordable offering and is packed with Korean herbs. Unlike most serums, it's meant to be used right after cleansing and preps the skin for better absorption of the layers to follow.
Price on Amazon: $61.45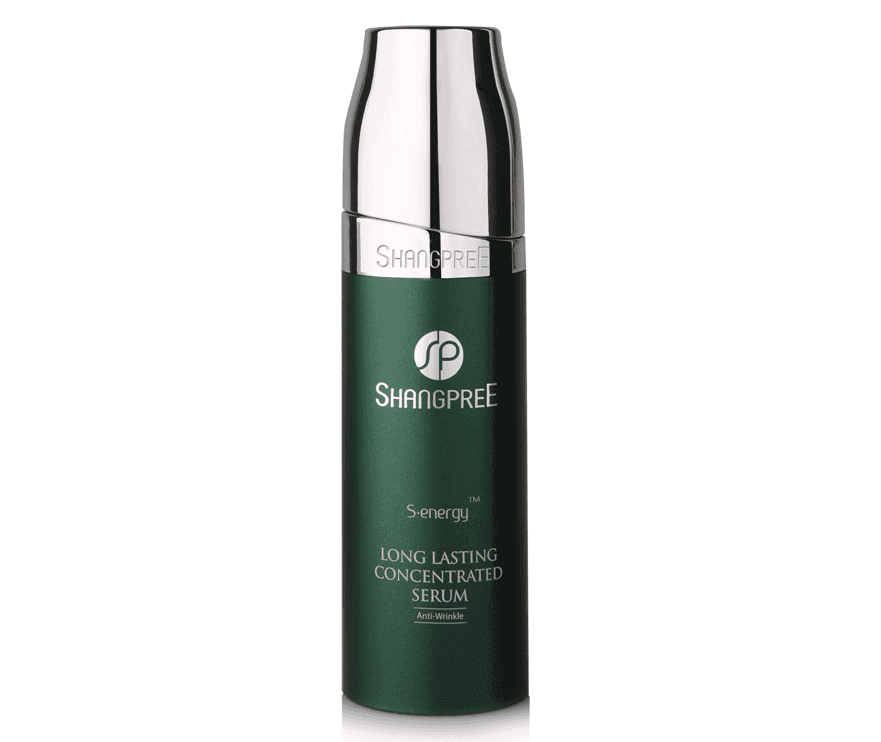 This product is what you might call a legendary serum. Shangpree spent four years working on the formula until it was perfect. The result is a fragrance-free product featuring the company's proprietary S-Energy complex, which contains Skullcap Callus, liquid oxygen, a Violet Herb Complex and other botanicals. The formula also relies on hydrolyzed silk, propolis, and panthenol for hydration and overall repair.
Price on Peach & Lily: $120
Want to learn more about Korean beauty? Check out our guides to doing the 10-step Korean beauty skincare routine, the best sheet masks money can buy, and why Korean sunscreens are vastly superior to American ones. You can also dig through all our Korean beauty coverage right here.
The Daily Dot may receive a payment in connection with purchases of products or services featured in this article. Click here to learn more.